DAVID'S VINTAGE SNOWMOBILE PAGE.
RESTORING THE SPORT ONE PIECE AT A TIME.
PAGE 27,977
---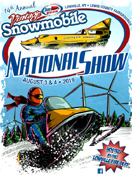 NOTE:
I STARTED ADDING VIDEOS ON YOUTUBE.
BE SURE TO CHECK THEM OUT.
THESE VIDEOS ON YOUTUBE ARE IN HD QUALITY.



WHEN WATCHING YOUTUBE, IF YOU DO NOT SEE THE RED HD,
CLICK ON THE LITTLE WHITE GEAR,
THEN CLICK ON QUALITY, THEN SELECT 1080P.
IF THEY DO NOT APPEAR SHARP, ADJUST YOUR SETTINGS ON YOUR COMPUTER.
WHILE WATCHING THEM, SELECT FULL SCREEN OR CINEMA MODE.
SNO JET THUNDER JET SNOWMOBILE ON YOUTUBE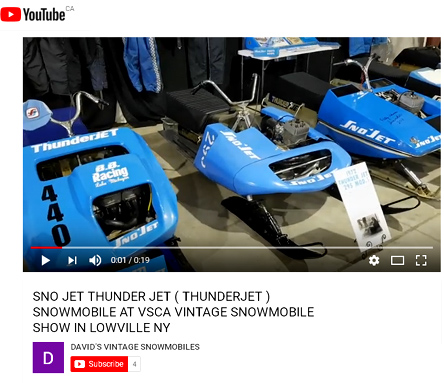 SNO JET THUNDER JET ( THUNDERJET ) SNOWMOBILE
VSCA NATIONAL VINTAGE SNOWMOBILE SHOW IN LOWVILLE, NY.
AUGUST 2 - 3 - 4 - 2019
OVER THE NEXT FEW WEEKS, I WILL BE ADDING OVER
1000 PICTURES AND VIDEOS FROM THE VSCA SHOW.
THIS WAS AN OUTSTANDING SHOW. GREAT SLEDS ON DISPLAY, GREAT PEOPLE.
HATS OFF THE KEVIN AND PAUL AND THE WHOLE TEAM FOR AN INCREDIBLE EVENT.
DAVID S.