DAVID'S VINTAGE SNOWMOBILE PAGE.
RESTORING THE SPORT ONE PIECE AT A TIME.
PAGE 28,064
---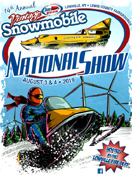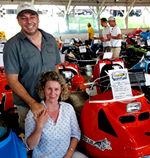 RETO AND JEANETTE CAME FROM SWITZERLAND TO SEE THE VSCA NATIONAL
VINTAGE SNOWMOBILE SHOW. RETO SENT ME THESE PICTURES.
THANKS RETO FOR THE GREAT PICTURES !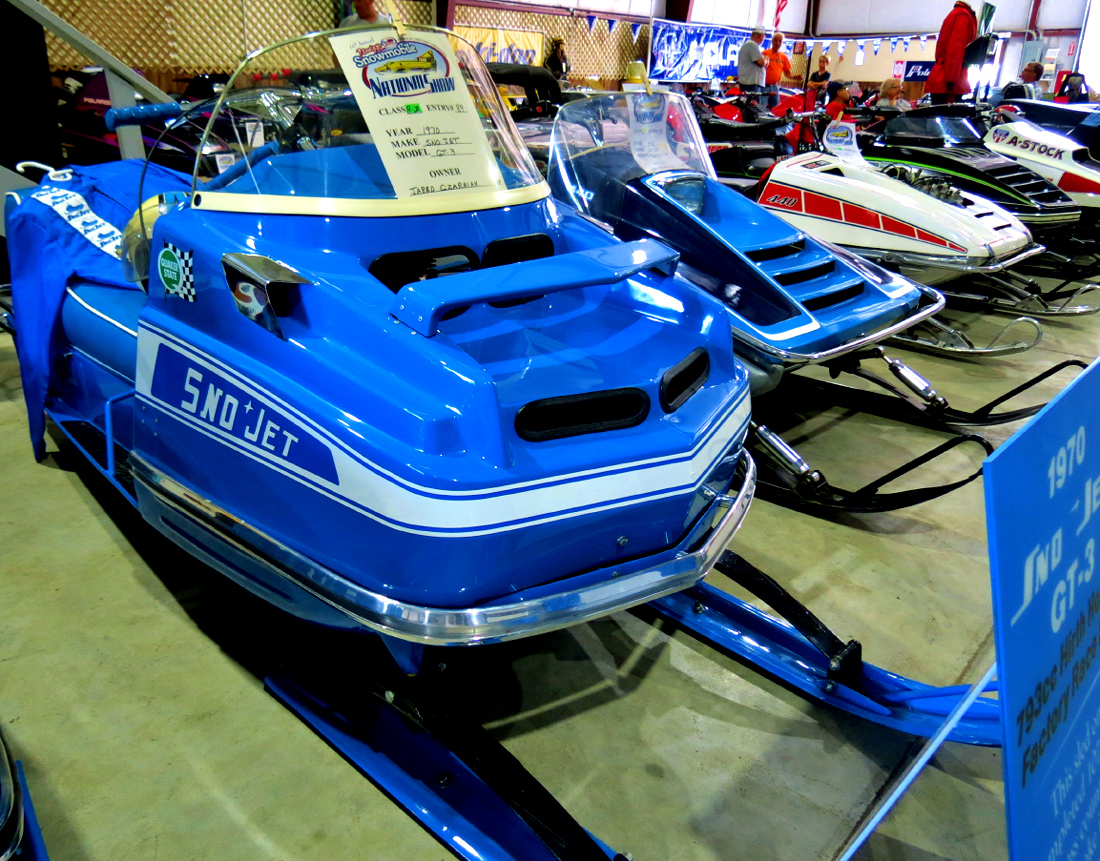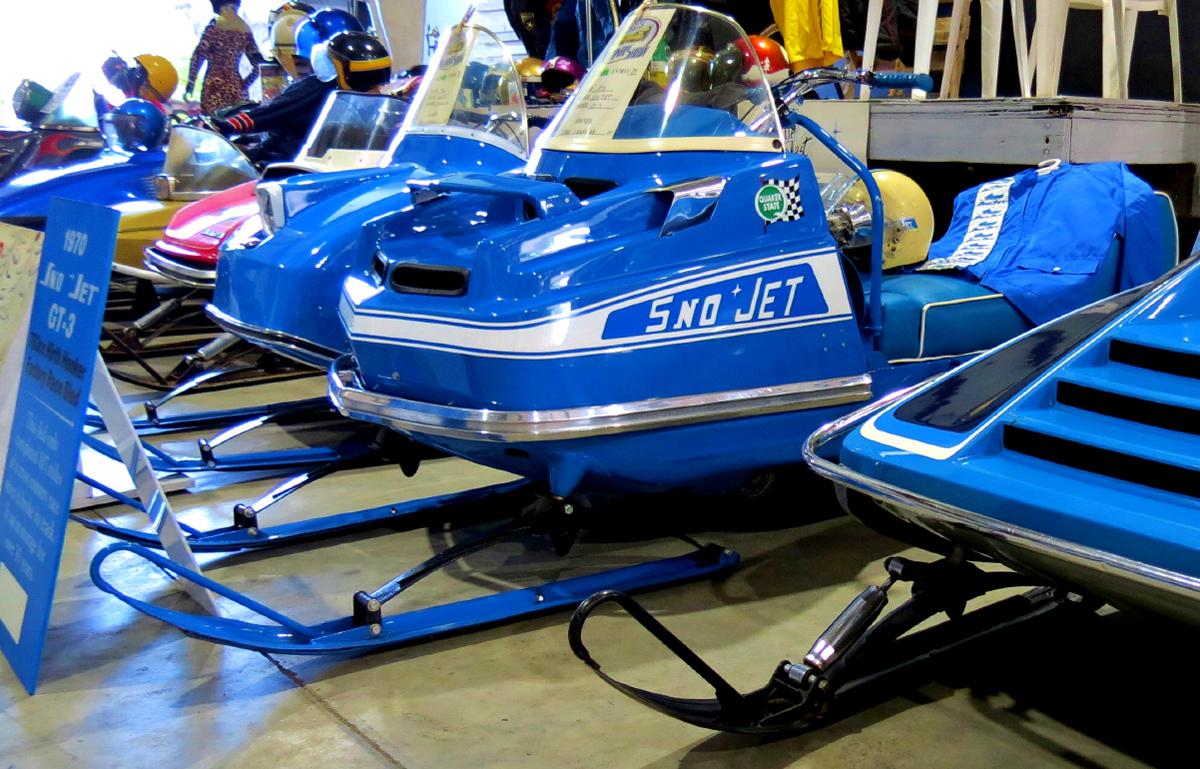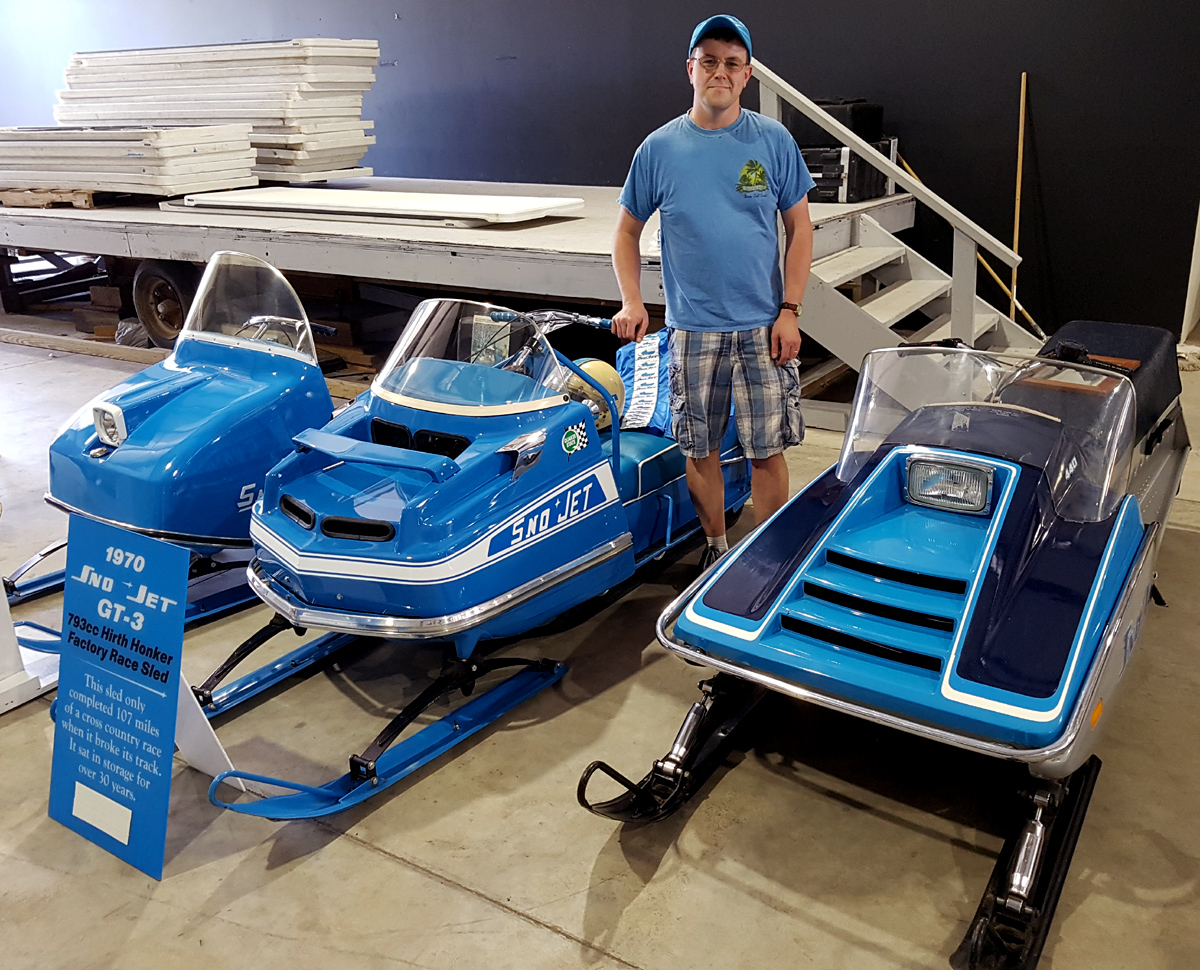 1966 SNO JET - LEFT
1970 SNO JET GT-3 - MIDDLE
1974 / 1975 SNO JET PHANTOM JET - RIGHT
TOP 2 PICTURES PROVIDED BY RETO.
VSCA NATIONAL VINTAGE SNOWMOBILE SHOW IN LOWVILLE, NY.
AUGUST 2 - 3 - 4 - 2019
OVER THE NEXT FEW WEEKS, I WILL BE ADDING OVER
1000 PICTURES AND VIDEOS FROM THE VSCA SHOW.
THIS WAS AN OUTSTANDING SHOW. GREAT SLEDS ON DISPLAY, GREAT PEOPLE.
HATS OFF THE KEVIN AND PAUL AND THE WHOLE TEAM FOR AN INCREDIBLE EVENT.
DAVID S.