DAVID'S VINTAGE SNOWMOBILE PAGE.
RESTORING THE SPORT ONE PIECE AT A TIME.
PAGE 28,066
---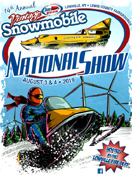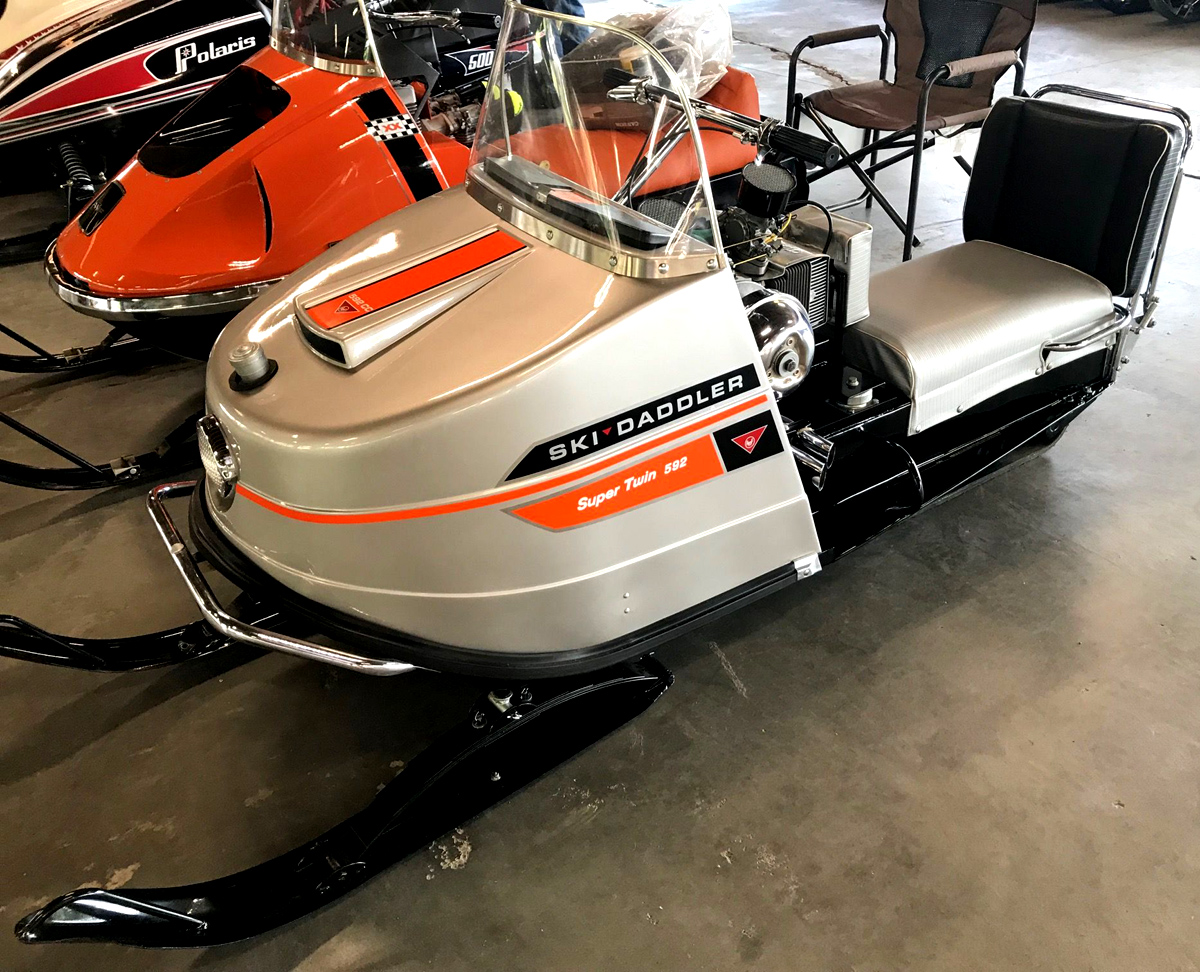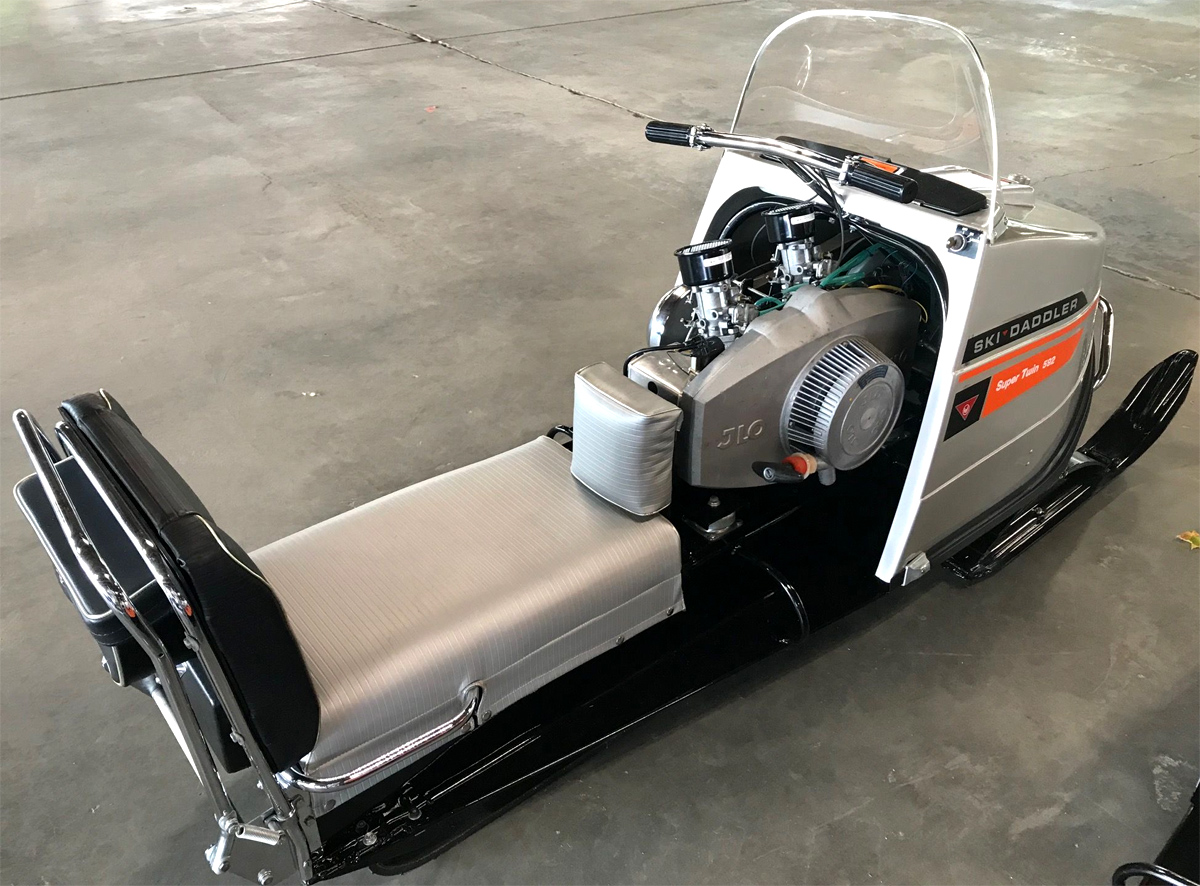 1968 SKI DADDLER SUPER TWIN 592
This is a very rare sled. A friend of mine owned one.
It has the 594 cc log engine which is 2 - 297 JLO singles put together.
I have not seen another at a show. Ron Fesko
THANKS RON FOR THE GREAT PICTURES !
VSCA NATIONAL VINTAGE SNOWMOBILE SHOW IN LOWVILLE, NY.
AUGUST 2 - 3 - 4 - 2019
OVER THE NEXT FEW WEEKS, I WILL BE ADDING OVER
1000 PICTURES AND VIDEOS FROM THE VSCA SHOW.
THIS WAS AN OUTSTANDING SHOW. GREAT SLEDS ON DISPLAY, GREAT PEOPLE.
HATS OFF THE KEVIN AND PAUL AND THE WHOLE TEAM FOR AN INCREDIBLE EVENT.
DAVID S.