DAVID'S VINTAGE SNOWMOBILE PAGE.
RESTORING THE SPORT ONE PIECE AT A TIME.
PAGE 28,915
---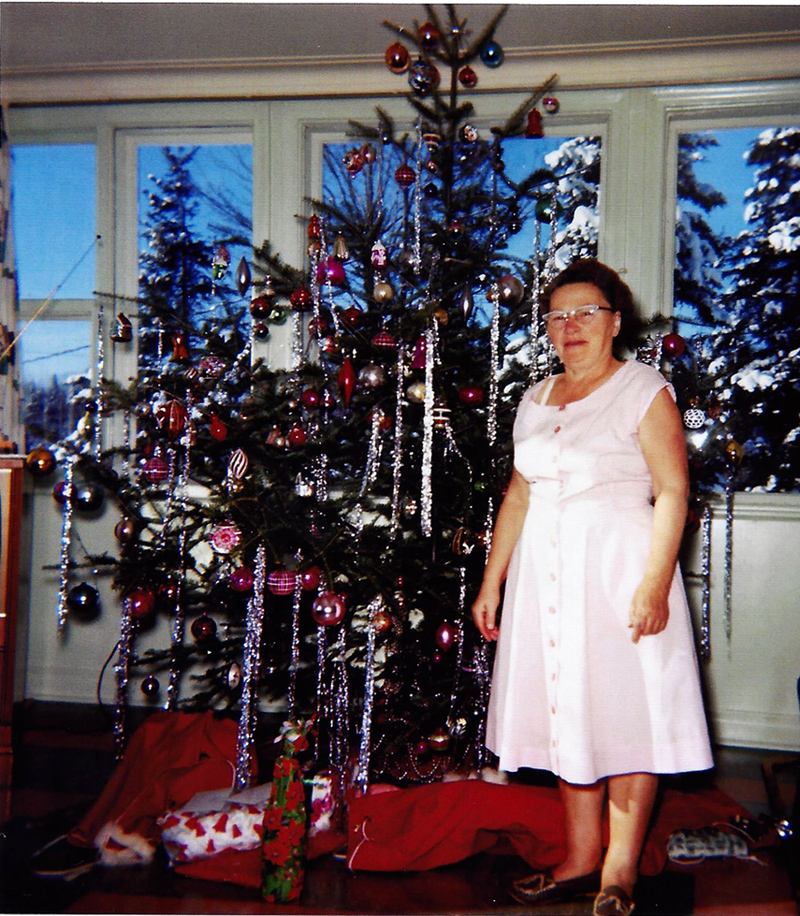 MERRY CHRISTMAS !
WHEN I WAS YOUNGER, WE ALWAYS SPENT CHRISTMAS WITH MY GRANDPARENTS AT
WHAT WE CALLED ( UP NORTH ). IT WAS IN THE LOWER LAURENTIANS OF QUÉBEC.
WE WOULD SPEND THE WHOLE HOLIDAY SEASON THERE AND STAY OUTSIDE AS
LONG AS WE COULD PLAYING. MY GRANDPARENTS ALWAYS LOVED HAVING US THERE.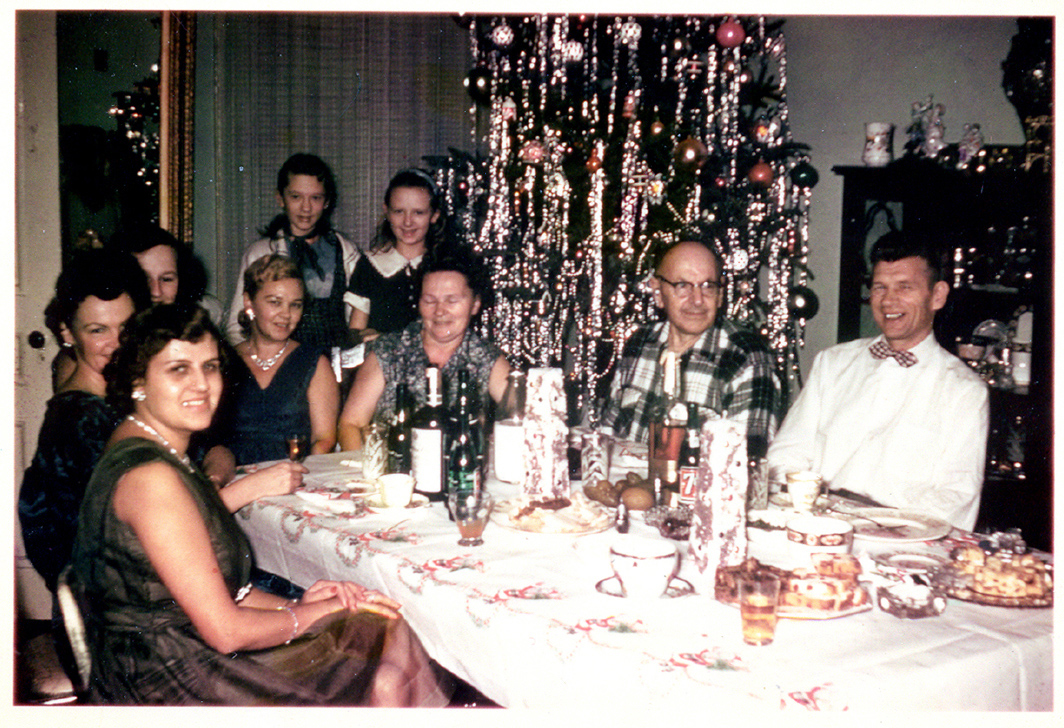 MY GRANDFATHER SECOND FROM RIGHT, AND GRANDMOTHER NEXT TO HIM, ALWAYS MADE CHRISTMAS FEEL
SPECIAL. THIS PICTURE, IN MONRERAL, SHOWS WHAT KIND OF TREE WE ALWAYS HAD, FULL OF DECORATIONS.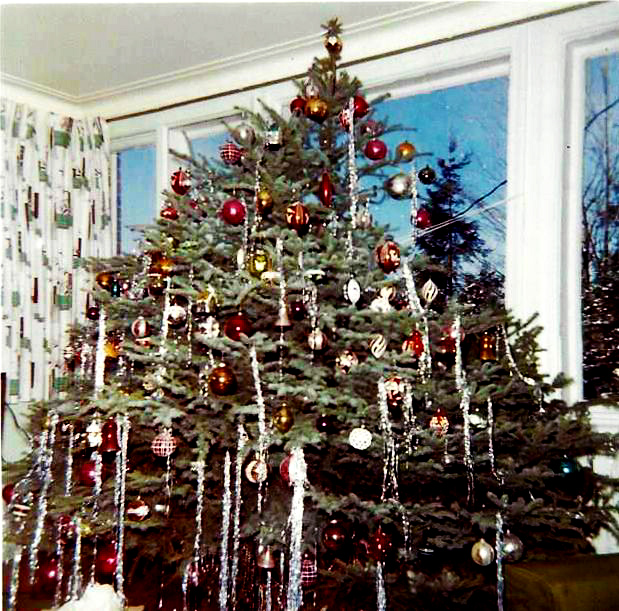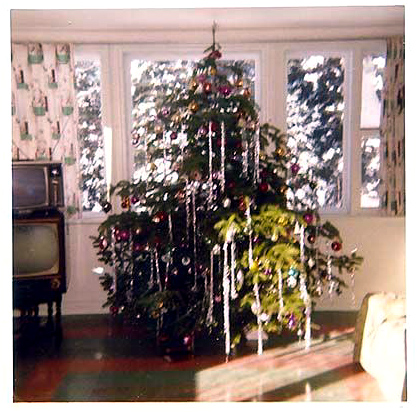 NOTICE THE DELUXE TV'S UP NORTH. LOL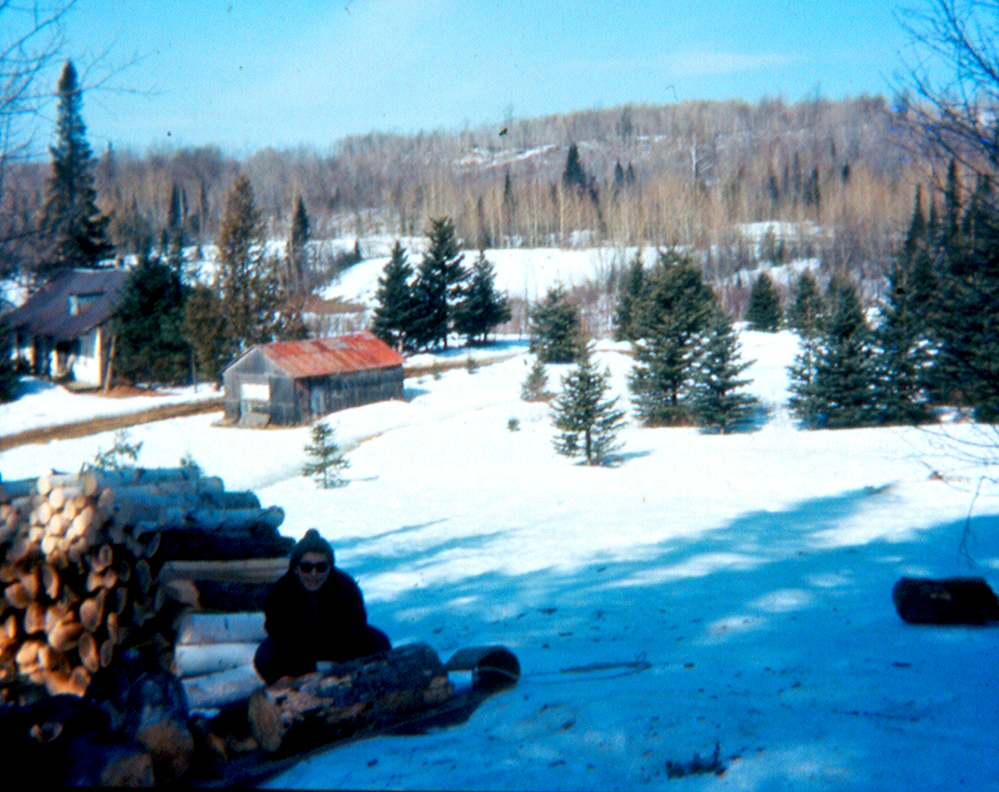 THIS WAS MY PLAYGROUND AND THE FIELDS IN THE BACK WAS A SNOWMOBILE TREAT.
YOU COULD START AT OUR HOUSE AND GO ANYWHERE IN THE PROVINCE IF YOU WANTED TO BY SLED.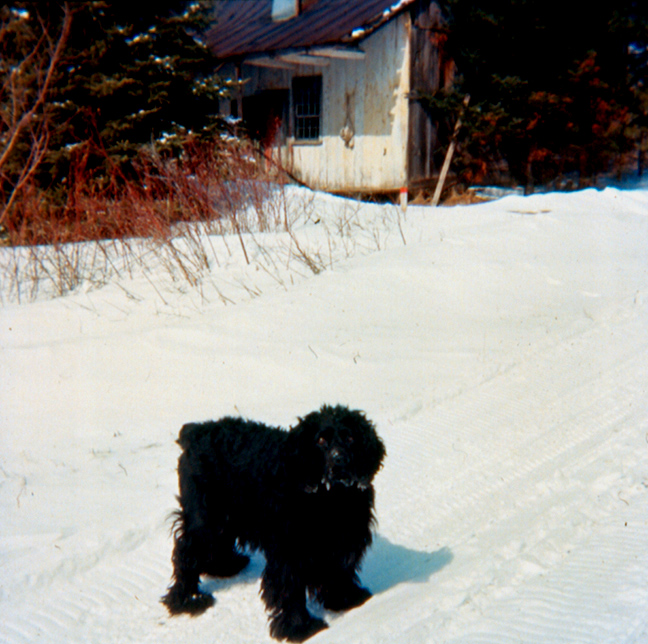 MY DOG IS STANDING ON SNOWMOBILE TRACKS ON THE ROAD.
MERRY CHRISTMAS !
EVERY YEAR AT THIS TIME OF THE YEAR, I ADD SOME NICE
CHRISTMAS SNOWMOBILE ADS.
I HOPE YOU ENJOY THEM AS MUCH AS I DO.
HAVE A GREAT CHRISTMAS AND ENJOY THE HOLIDAY SEASON. DAVID S