DAVID'S VINTAGE SNOWMOBILE PAGE.
RESTORING THE SPORT ONE PIECE AT A TIME.
PAGE 30,000
PAGE 30,000
---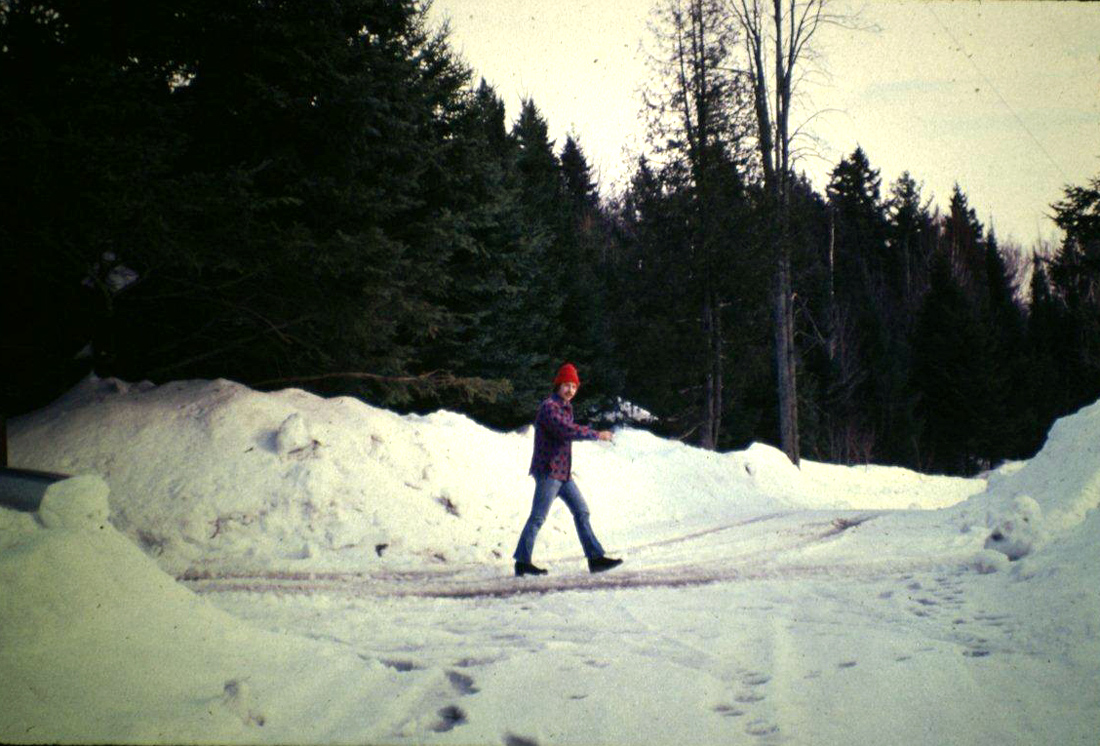 WOW, I CANNOT BELIEVE THAT I HIT 30,000 PHOTO PAGES.
THAT DOES NOT INCLUDE MANY OF THE BROCHURE PAGES OR SLED'S WORTH PAGES OR SNO GIRL PAGES.
I HAD TO DO SOMETHING SPECIAL TO MAKE THIS MILESTONE SPECIAL.
TOP PICTURE IS OF ME AT THE COTTAGE BACK IN THE 70'S. PICTURE IS FROM LATE MARCH. THERE WAS ALWAYS
A LOT OF SNOW THERE IN MARCH AND APRIL AND ONE YEAR I RODE ON MAY 1ST.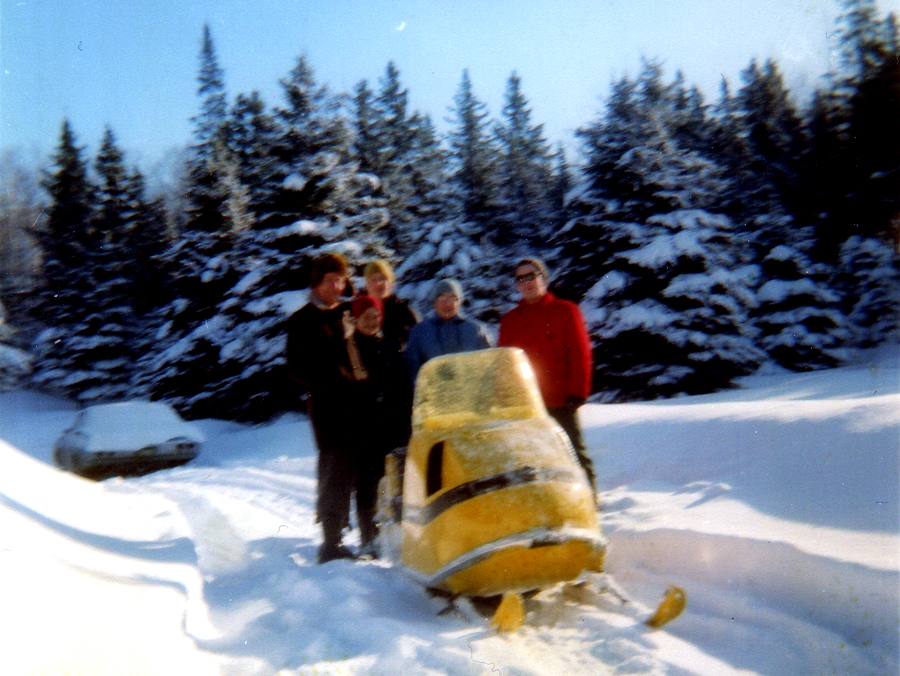 THIS IS THE SLED THAT STARTED MY PASSION FOR SNOWMOBILES.
A 1970 SKI DOO OLYMPIQUE 335 THAT WE GOT IN DEC 1969.
WE BOUGHT IT IN ST LIN, VILLE DES LAURENTIDES, QUÉBEC.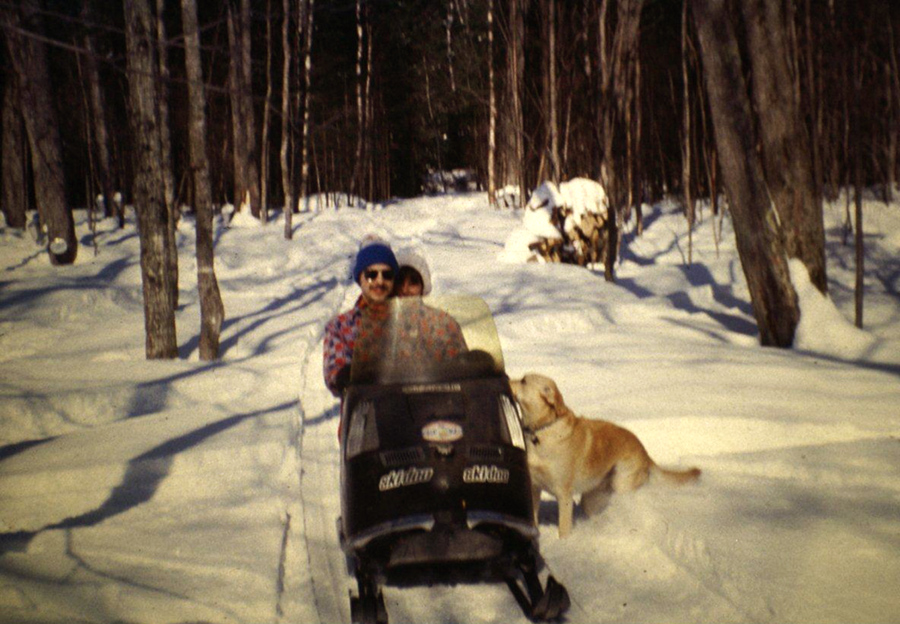 YEARS LATER, I PAINTED IT BLACK.
THAT'S MY WIFE AND I ON THE SLED.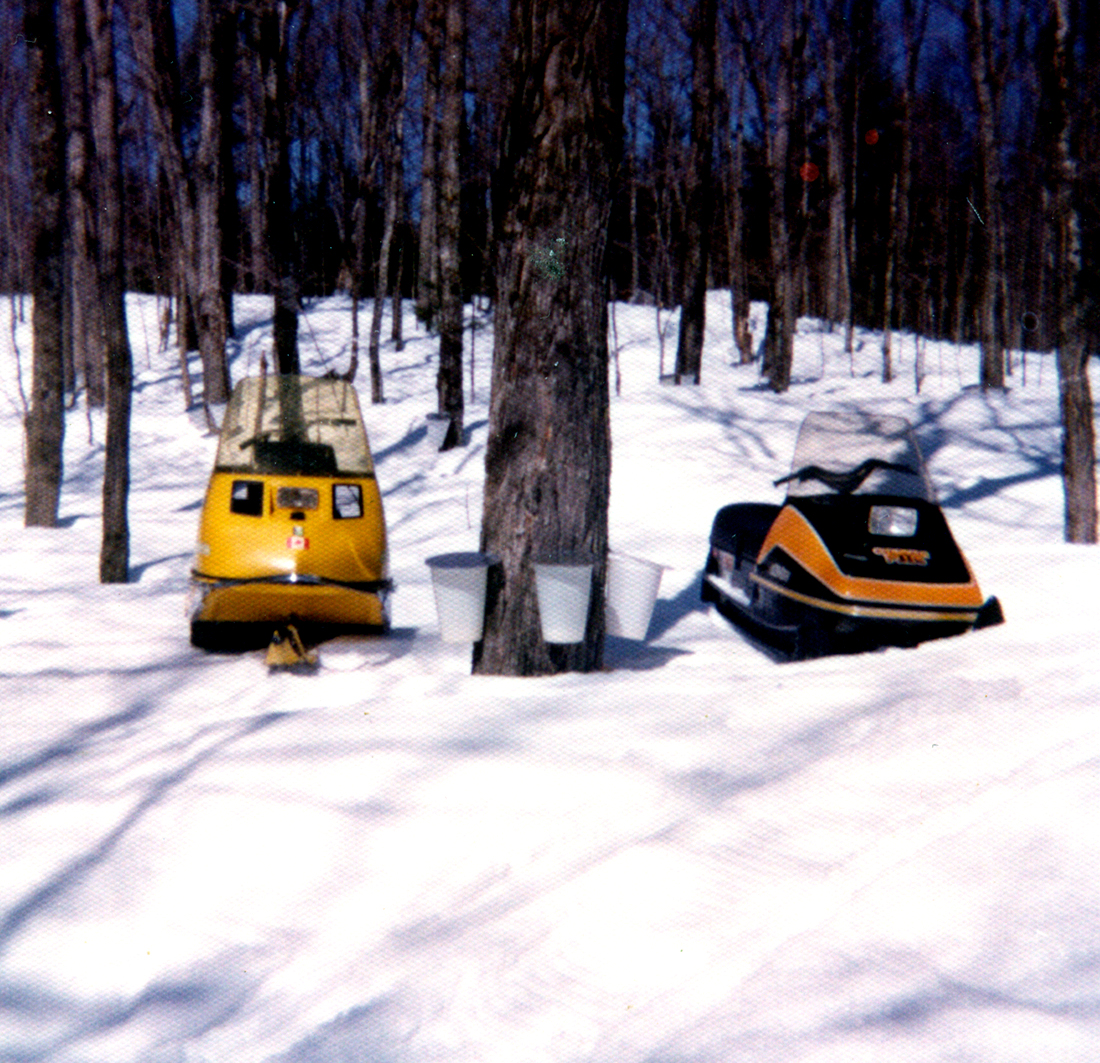 I BOUGHT THE 1972 SKI DOO VALMONT 440 ON THE LEFT FROM THE
SKI DOO DISTRIBUTER IN BOUCHERVILLE, QUÉBEC.
MY BROTHER BOUGHT THE 1976 SKI DOO OLYMPIQUE PLUS 440 FROM MONETTE SPORT IN LAVAL, QUÉBEC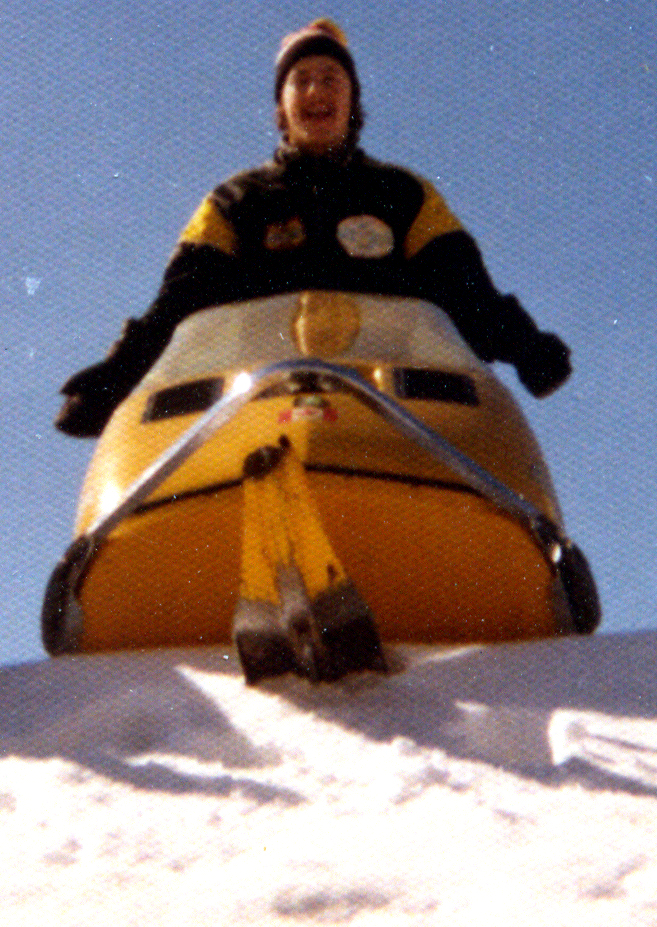 HERE I AM ON MY 1972 SKI DOO VALMONT 440.
MY FRIEND JEAN BÉRARD OF CHARLEMANGE QUÉBEC HAD A
1971 SKI DOO ALPINE 640 CC AND
I LOVED HOW IT WENT THROUGH DEEP SNOW SO I BOUGHT THIS ONE.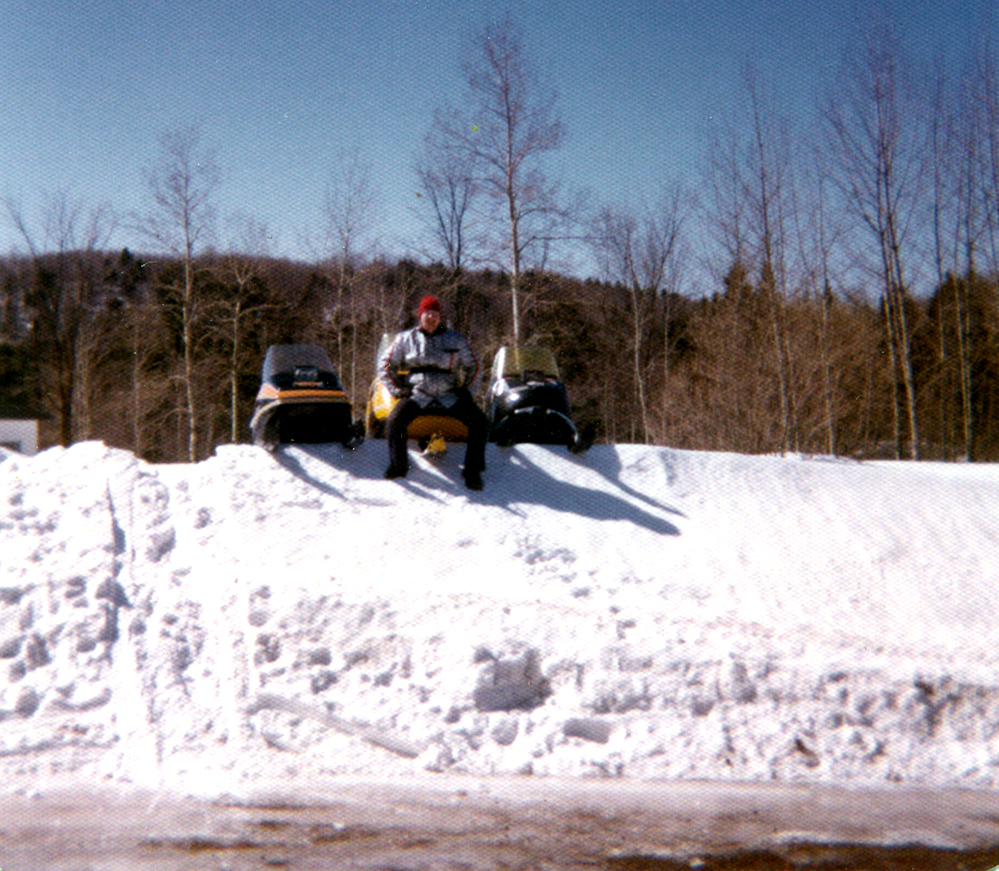 THIS PICTURE WAS TAKEN LATE APRIL ONE YEAR.
IT SHOWS HOW MUCH SNOW WE STILL HAD. MY BROTHER IN HIS SILVER SUIT.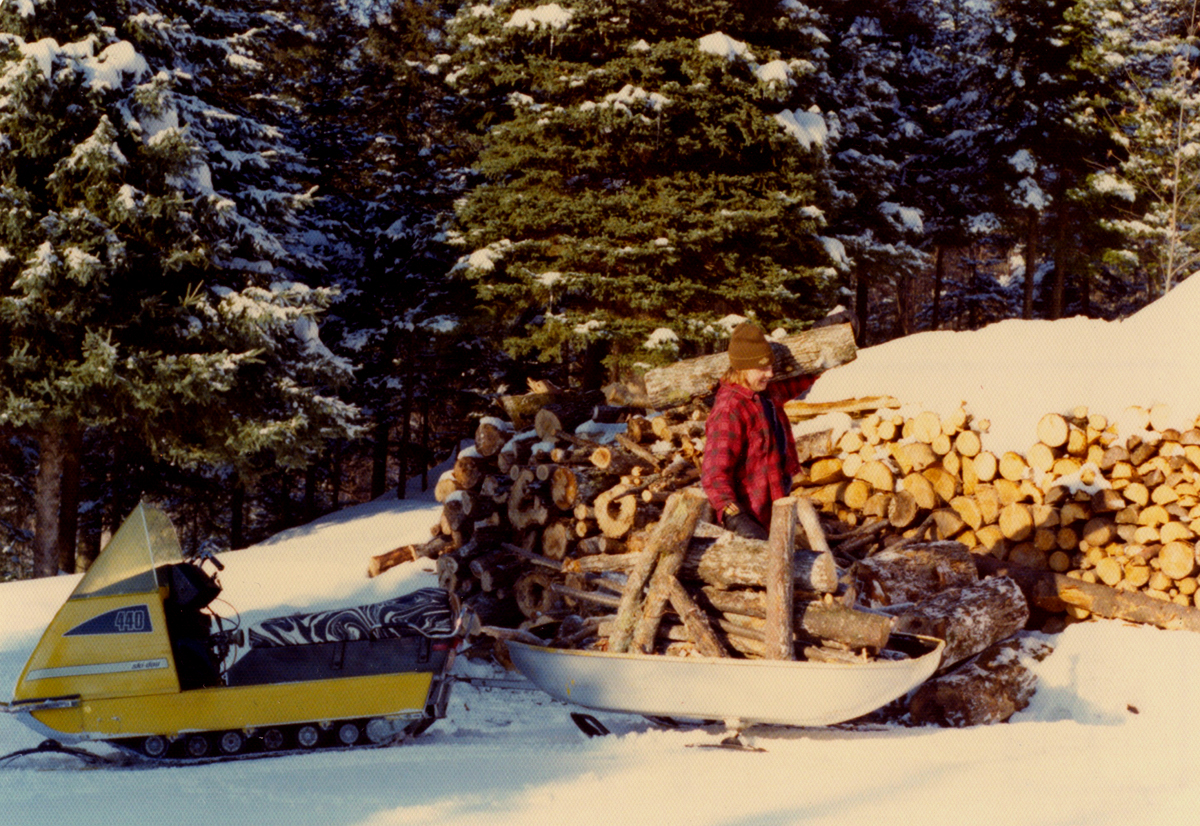 WE HAD MANY VALMONTS AND ALPINES IN OUR DAY.
WE USED TO HAUL 40 CORDS OF WOOD TO THE COTTAGE EVERY YEAR SO OUR GRANDPARENTS COULD HEAT THE HOUSE.
WE HAD 600 ACRES OF LAND SO THERE WERE LOTS OF TREES JUST AROUND THE CORNER.
THAT IS MY BROTHER PREPARING FOR THE OLYMPICS.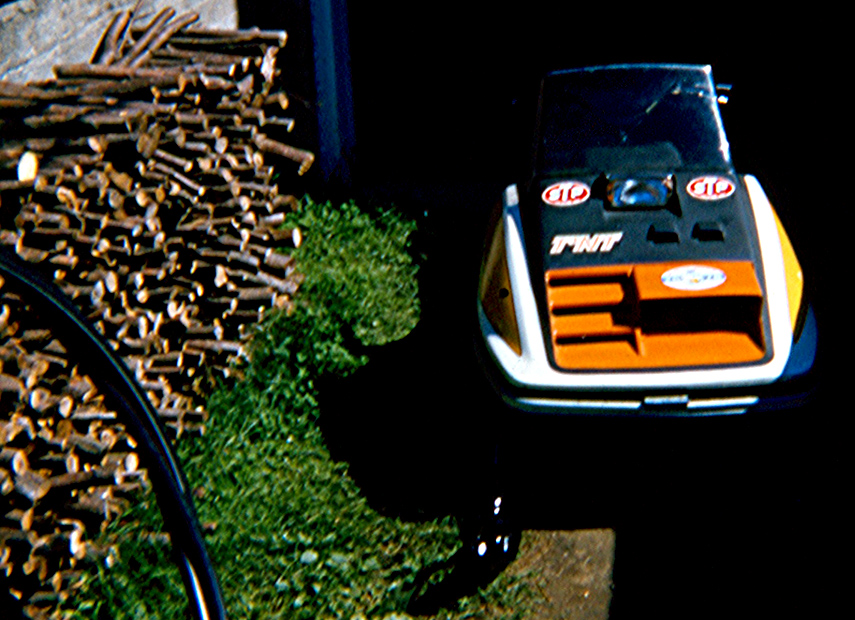 I BOUGHT MY 1974 SKI DOO T'NT 400 ( F/A ) FREE AIR SNOWMOBILE FROM THE
SKI DOO DISTRIBUTOR IN BOUCHERVILLE, QUÉBEC.
THIS IS FUNNY SO I WILL SHARE THIS WITH YOU.
==================
THE SKI DOO DISTRIBUTOR IN BOUCHERVILLE QUÉBEC HAD ( P. R. ) PUBLIC RELATION SKI DOOS THERE.
THEY WERE SLEDS THAT THEY GAVE OUT TO SPECIAL PEOPLE FOR A WEEKEND AND
IN RETURN THEY HAD TO WRITE UP HOW THEY LIKED THE SLED.
I WAS PLANNING ON GOING THERE TO BUY A SLED.
I WAITED TOO LONG AND THE DAY I WENT TO LOOK OVER THEIR INVENTORY OF SLEDS AVAILABLE FOR SALE,
ALL THEY HAD LEFT WERE A DOZEN SKI DOO ELANS AND THIS 1974 SKI DOO TNT 400 FREE AIR.
I WENT TO BUY AN OLYMPIQUE BUT I COULD NOT BELIEVE THAT ALL OF THE OLYMPIQUES WERE SOLD.
I DID NOT HAVE A LOT OF CASH WITH ME SO I WAS STANDING THERE LOOKING AT THE ELANS.
===============
THE GUY WHO WAS SHOWING ME THE SLEDS WAS LOOKING AT ME LIKE I WAS AN IDIOT.
HE WAS SMILING AND BEWILDERED.
===============
I SAID WHAT'S UP.
HE SAYS I CANNOT BELIEVE THAT YOU ARE LOOKING AT THE ELANS WHEN THIS T'NT IS HERE.
I SAID I CANNOT AFFORD THAT T'NT. HE SAID IT WAS JUST OVER $ 600.00.
I SAID SOLD AS FAST AS I COULD GET THE WORDS OUT OF MY MOUTH !!!!!!!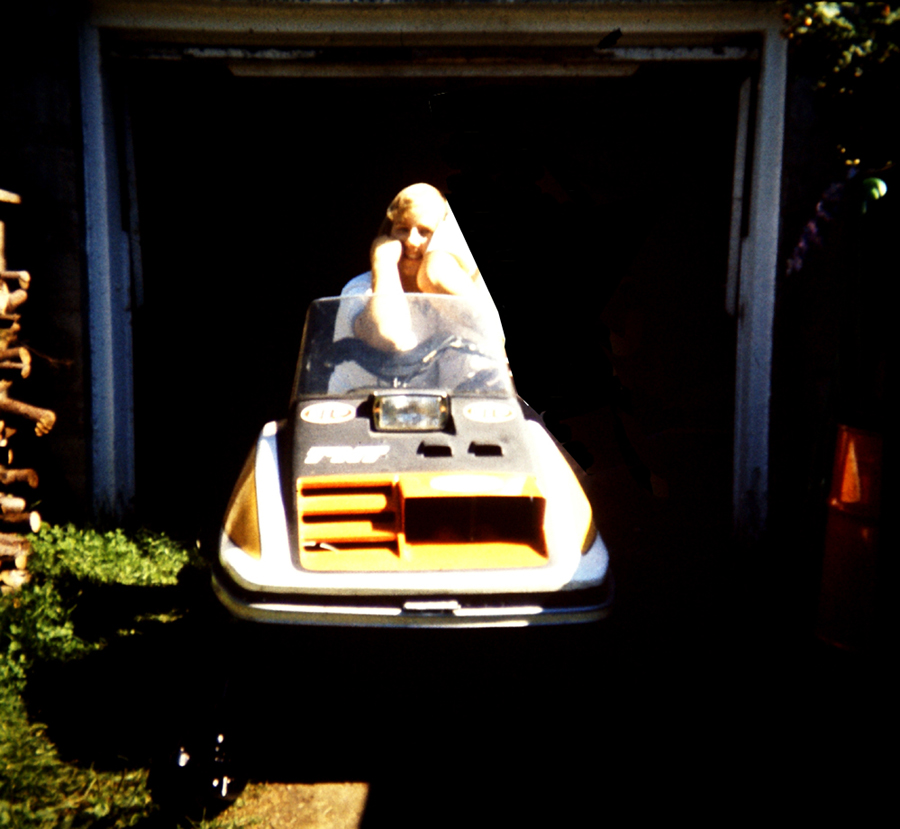 I ONLY HAVE 2 PICTURES OF MY 1974 SKI DOO T'NT 400 F/A
MY BROTHER IS ON THE SLED.
I HID THIS SLED FROM MY RIDING BUDDY ( JEAN BÉRARD ) ALL SUMMER IN THE GARAGE WITH A TARP ON IT.
ONE DAY, IN DECEMBER, WHEN WE WENT OUT FOR THE FIRST RIDE OF THE SEASON, I DROVE THIS SLED
OUT OF THE GARAGE AND IT GAVE ME THE BEST WINTER OF RIDING I EVERY HAD.
JEAN BÉRARD HAD A 1974 ARCTIC CAT PANTHER VIP WHICH HE TRADED IN THE NEXT WEEK AND HE BOUGHT AN
ARCTIC CAT EL TIGRE. WE RACED ALL WINTER LONG. WHAT A TIME I HAD !!!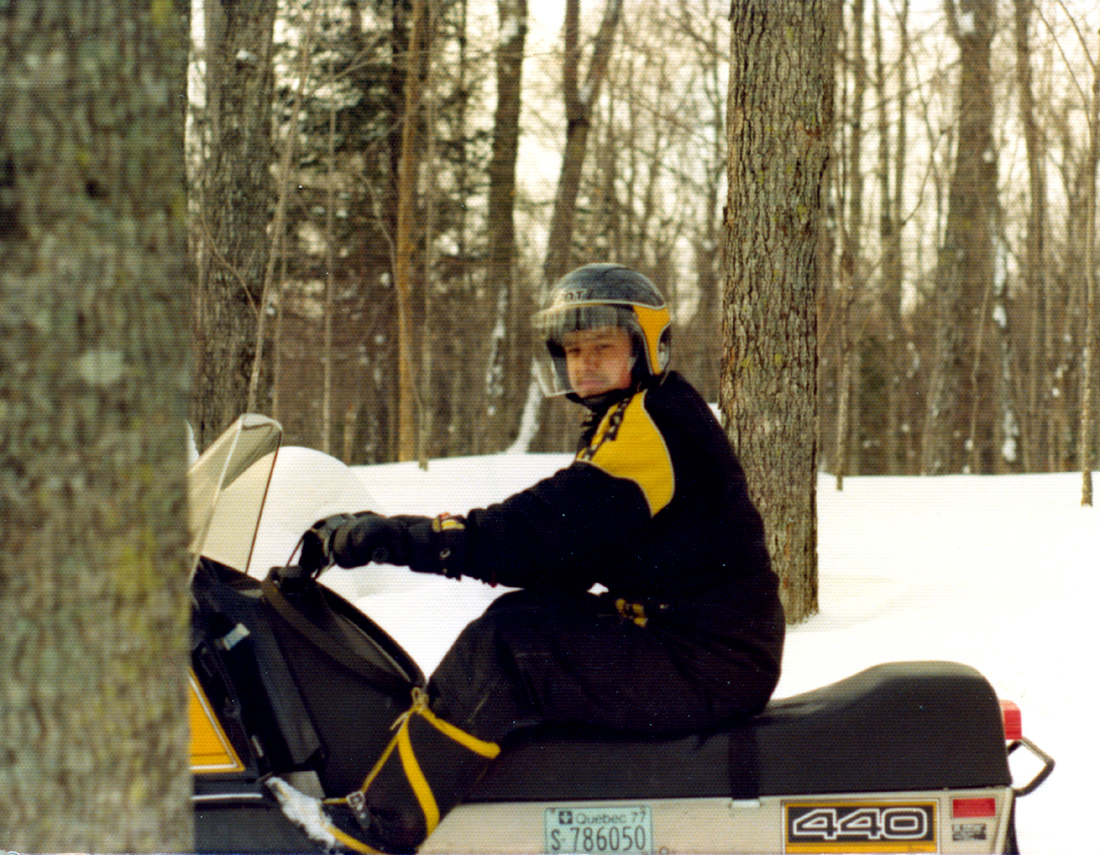 MY 1976 SKI DOO EVEREST 440E WAS AN INCREDIBLE SLED.
I BOUGHT IT FROM PIGEON MARINE IN MONTREAL, QUÉBEC.
OIL AND GAS AND NEVER A PROBLEM. I USED TO RIDE UNTIL 2 AM MOST WEEKENDS.
I NEVER THOUGHT TWICE IF I WOULD MAKE IT HOME. IT WAS SO RELIABLE.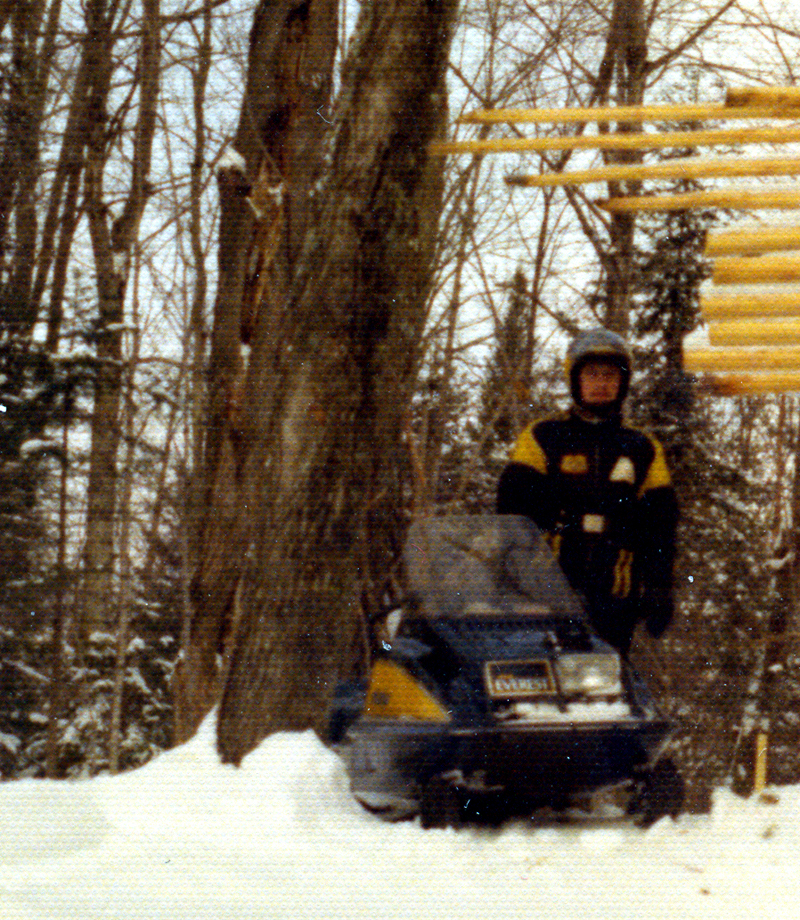 I JOINED THE LOCAL SNOWMOBILE CLUB PATROL FOR 1 WINTER.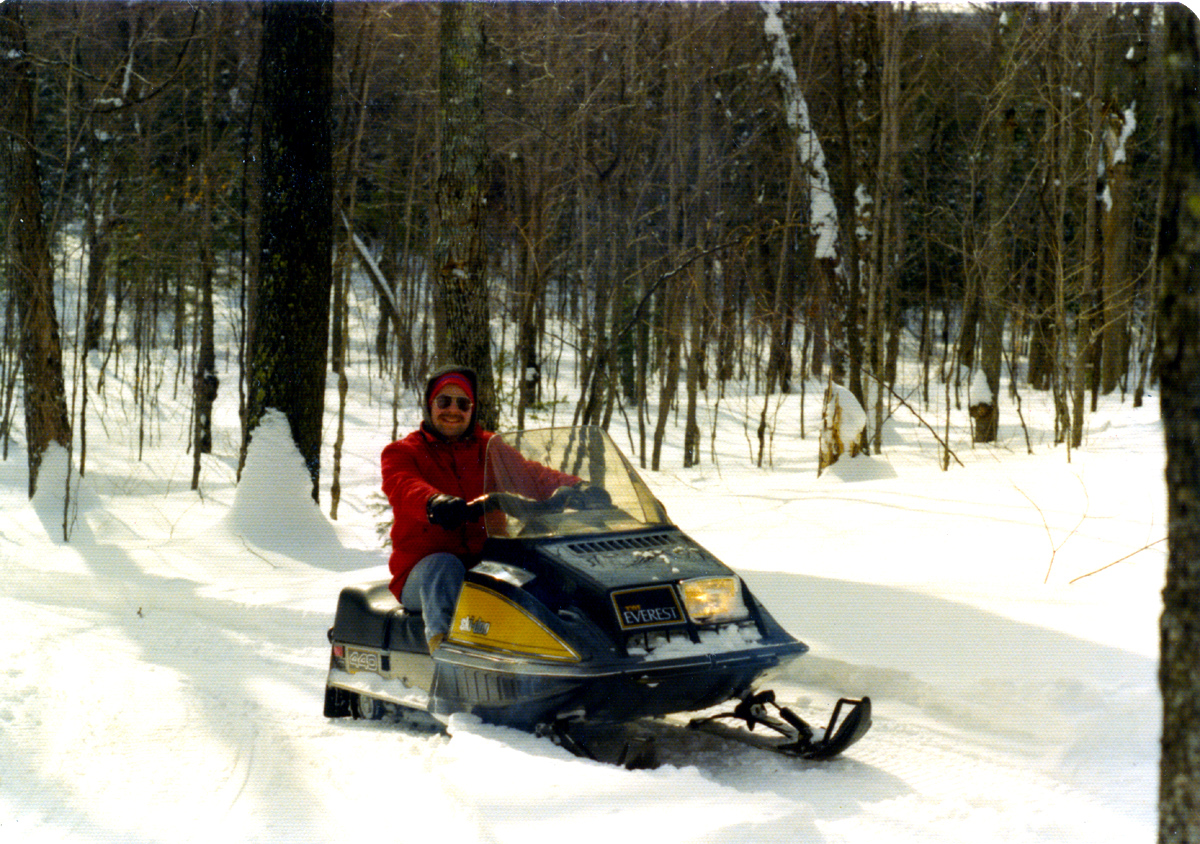 MY BROTHERR ON MY 1976 SKI DOO EVEREST 440E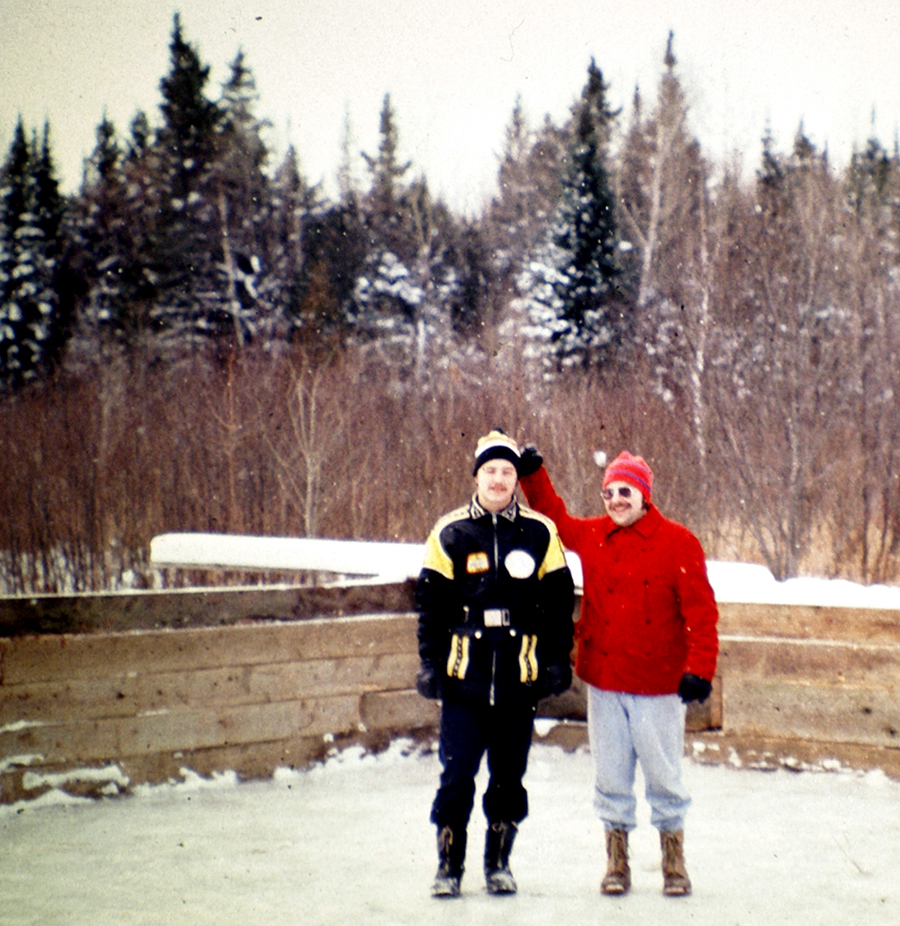 IF I WAS NOT ON A SNOWMOBILE, I WAS ON OUR HOCKEY RINK THAT MY BROTHERS AND I BUILT.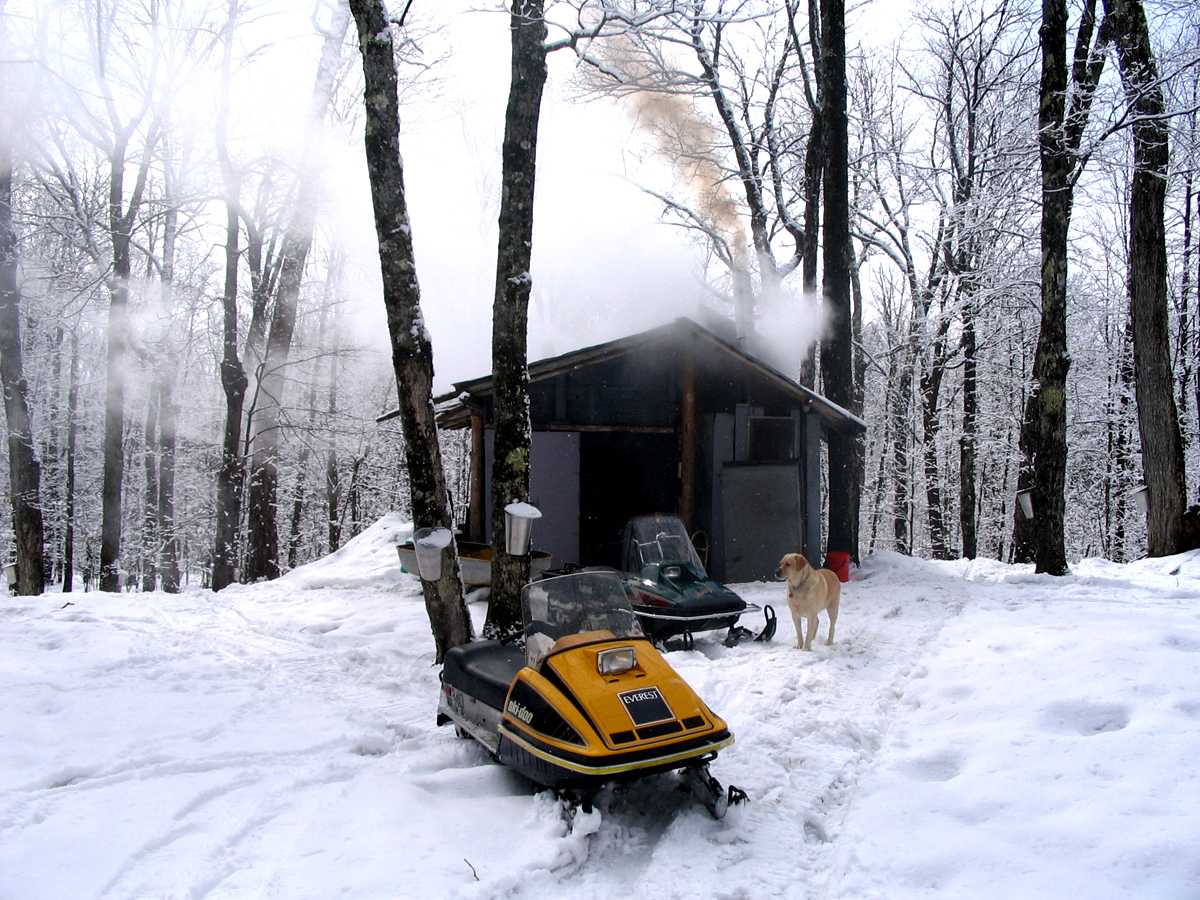 SPRING TIME WAS MAPLE SYRUP TIME FOR US.
YES, THOSE WERE THE GOOD OLD DAYS.
MY SON AND DAUGHTER ON THEIR FIRST SNOWMOBILE RIDE.