DAVID'S VINTAGE SNOWMOBILE PAGE.
RESTORING THE SPORT ONE PIECE AT A TIME.
PAGE 30,064C
---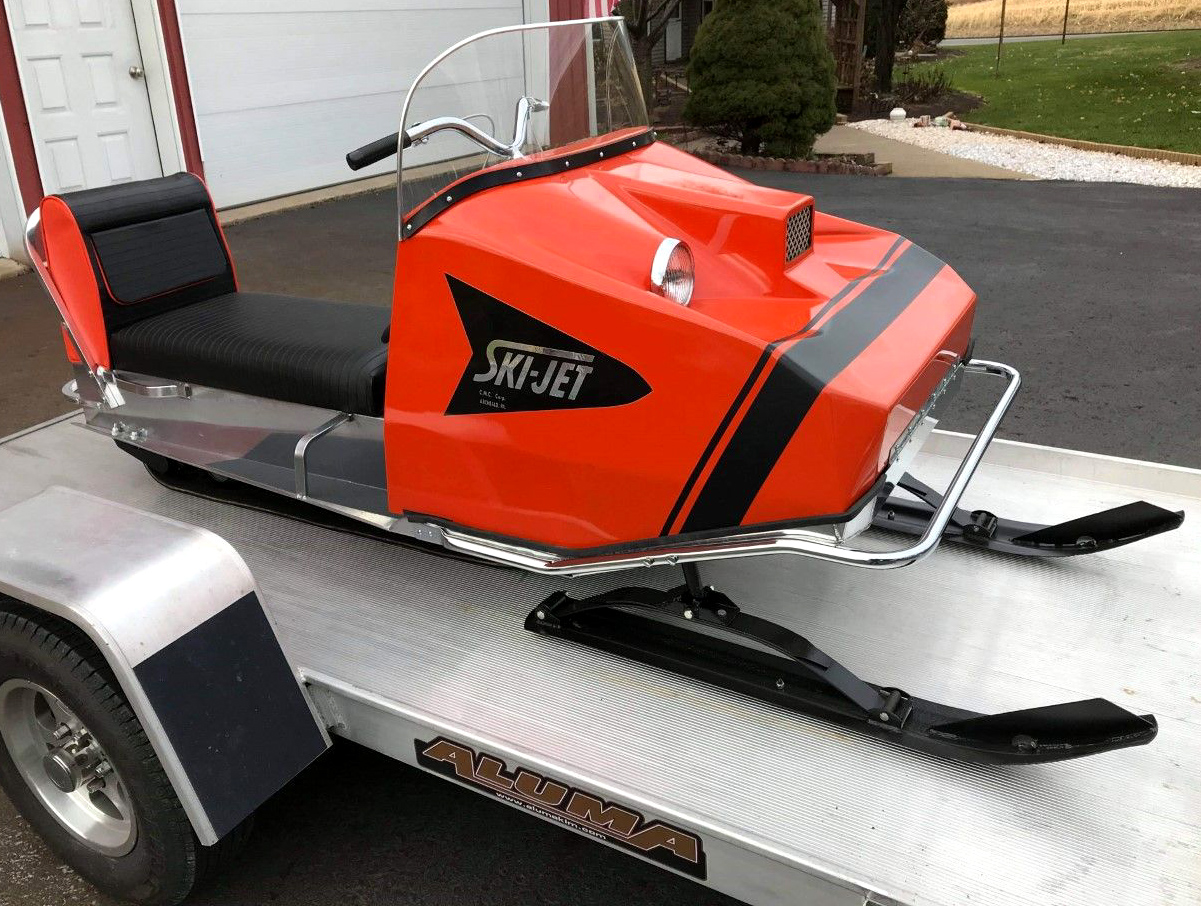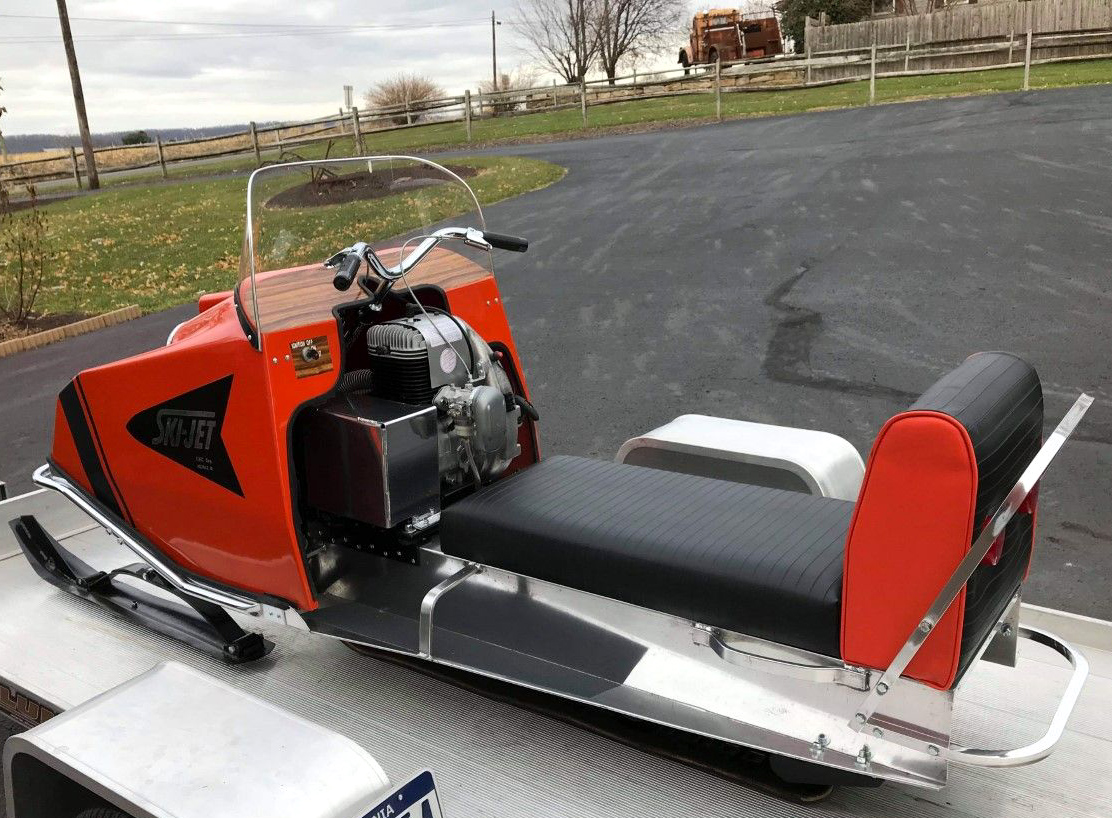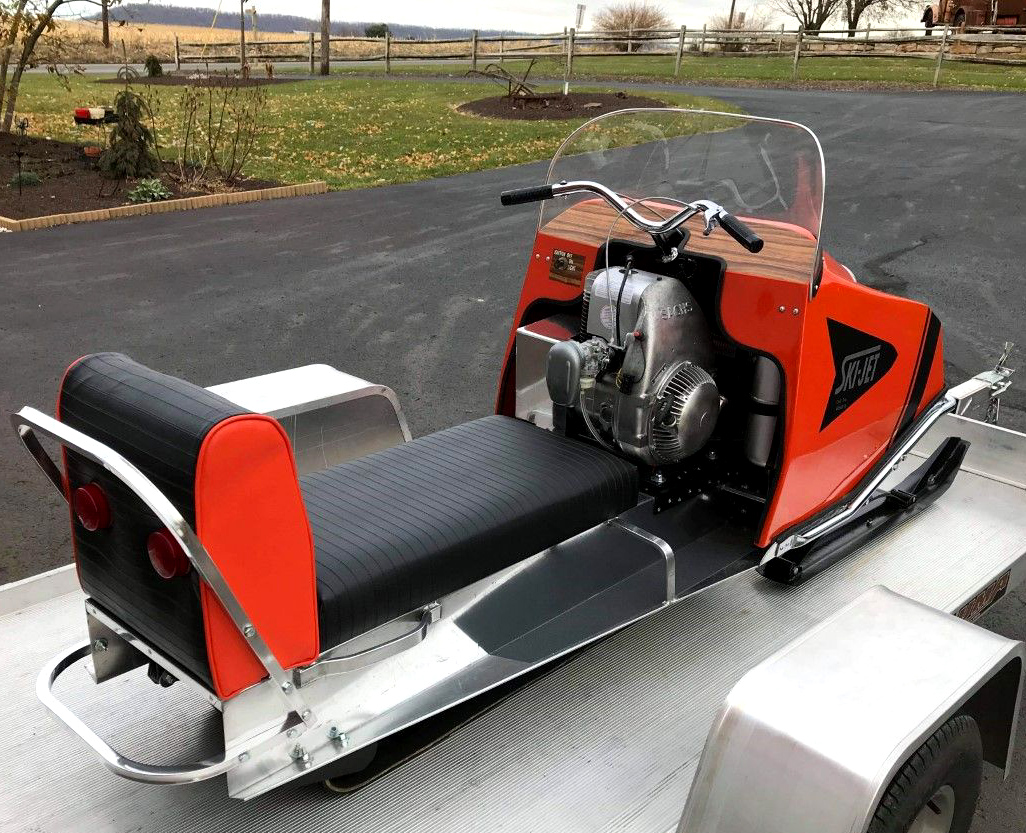 MAY 10, 2020
SKI JET SNOWMOBILE
Dave, here are a couple more picture from Eston. Ski Jet snowmobile.
Dave, I met a very interesting man who make models of L&G (Wheel Horse) tractors which I have bought some of them for my
collection. His name is Eston Hoffman from PA. He has many vintage L&G tractors and snowmobiles.
I have attached some pictures of some of his sleds. He likes the odd ball sleds.
He says his dad looks at your site regularly. Jerre Bassler
THANKS JERRE FOR THE GREAT PICTURE !