DAVID'S VINTAGE SNOWMOBILE PAGE.
RESTORING THE SPORT ONE PIECE AT A TIME.
PAGE 30,777C
---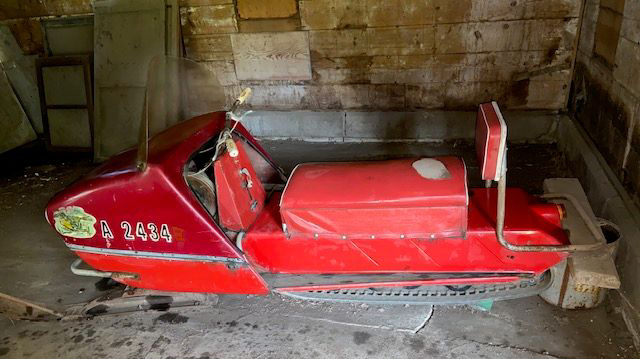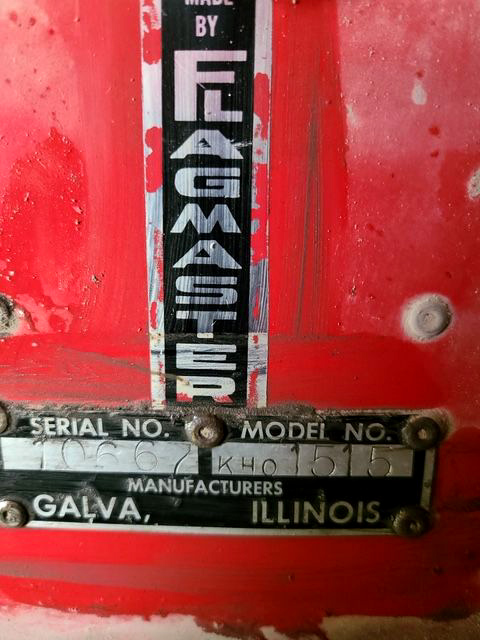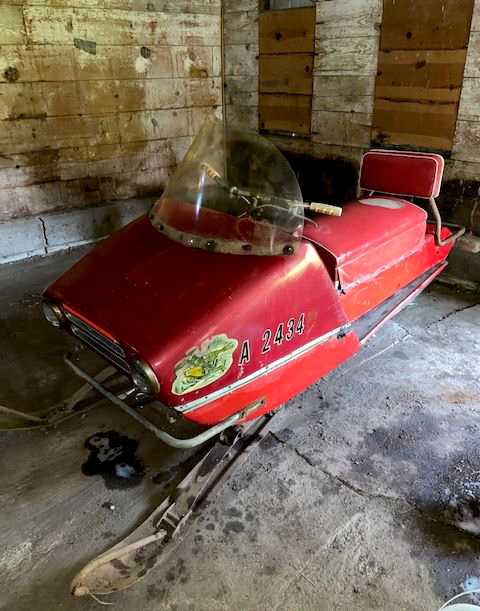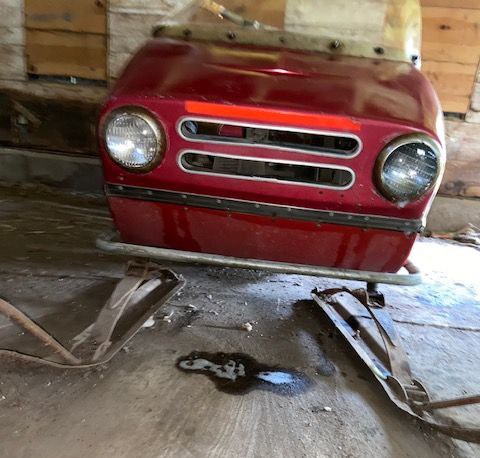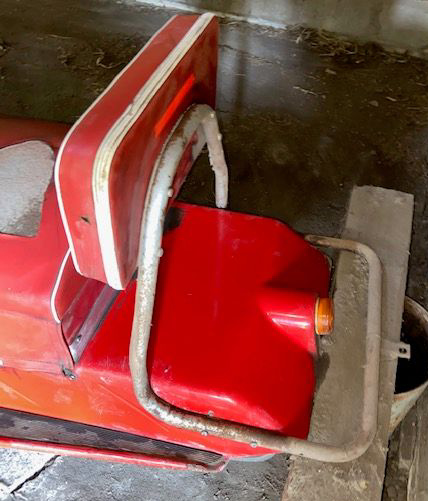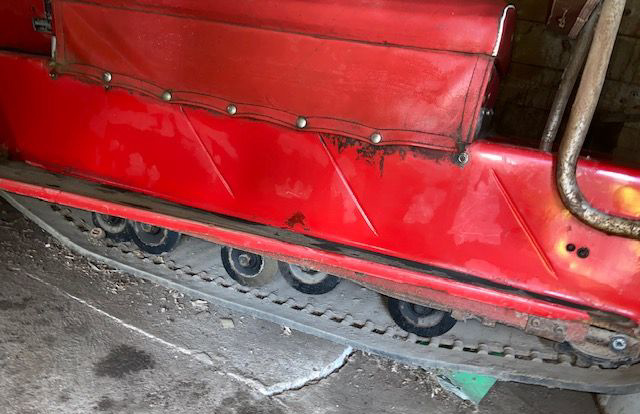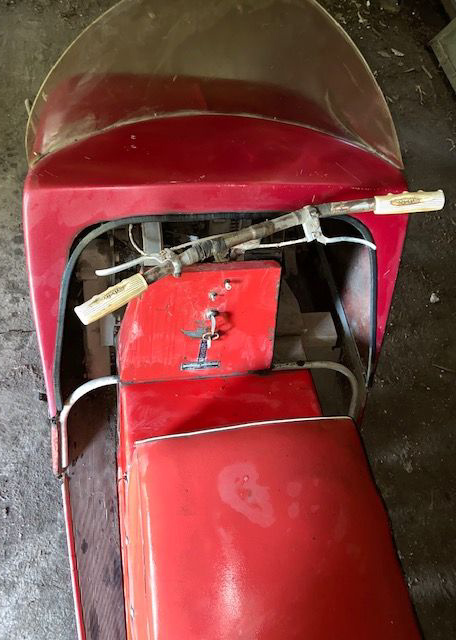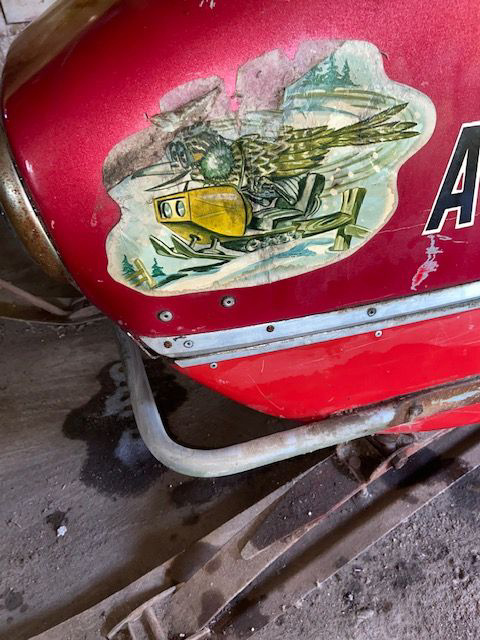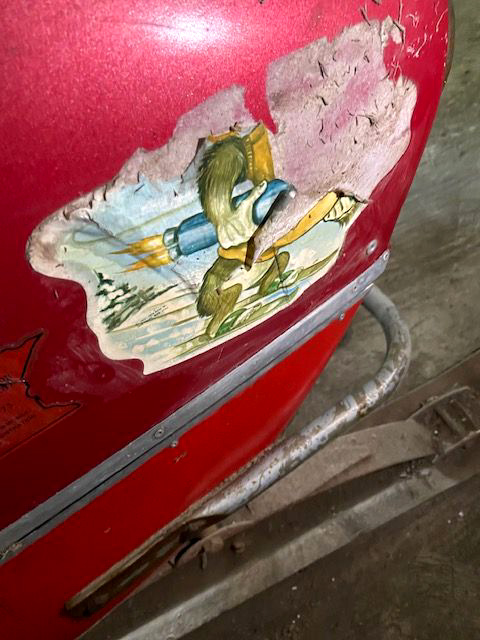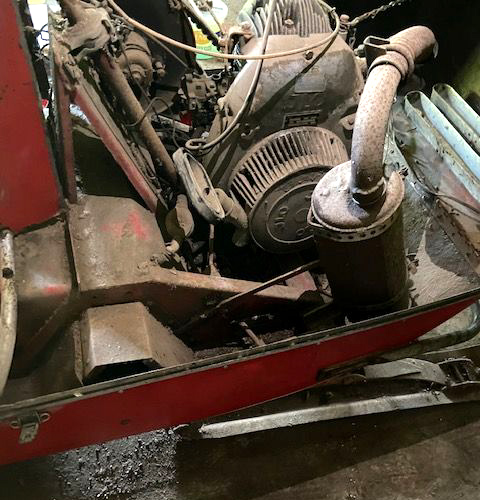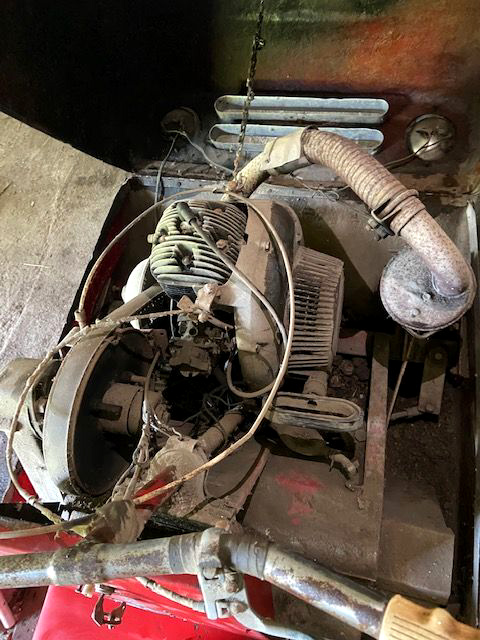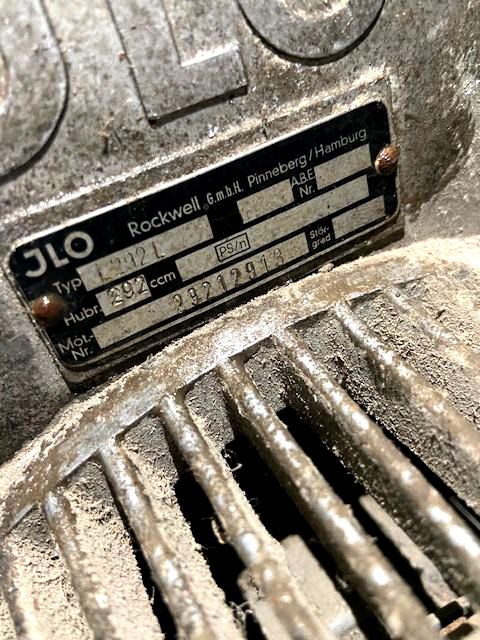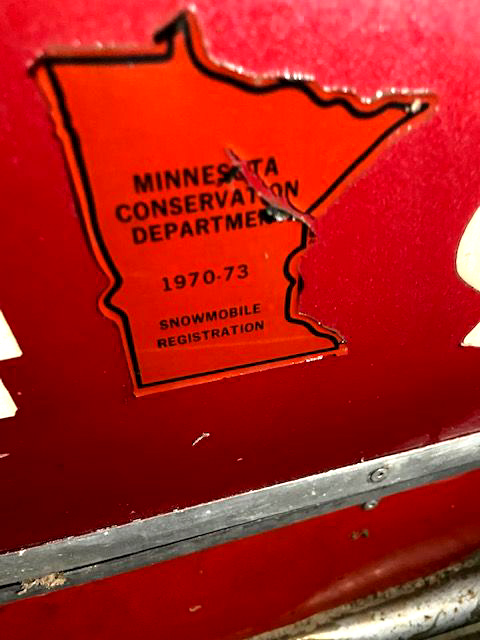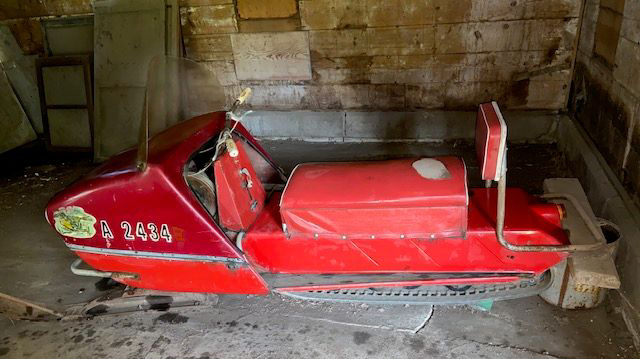 AUGUST 18, 2020
I BELIEVE THIS TO BE A
1968 FLAGMASTER SNOWMOBILE
Good afternoon, Iím looking for more info on our vintage snowmobile.
My Dad told us there were only 8 made but Iím having trouble finding info
about the company.
Iíll attach the pictures we have, my apologies for the dust!
We are tearing down the shed itís stored in so we will be moving it and will have a
chance then to get it cleaned up for better pictures. Thanks! Johanna
Hereís a few more pictures. There were two sticker decals, one partially gone.
They list a patent from Eden Prairie MN. 1970 Foto Mark Inc, Eden Prairie MN.
If you zoom into the decal itís located under the track of the sled.
---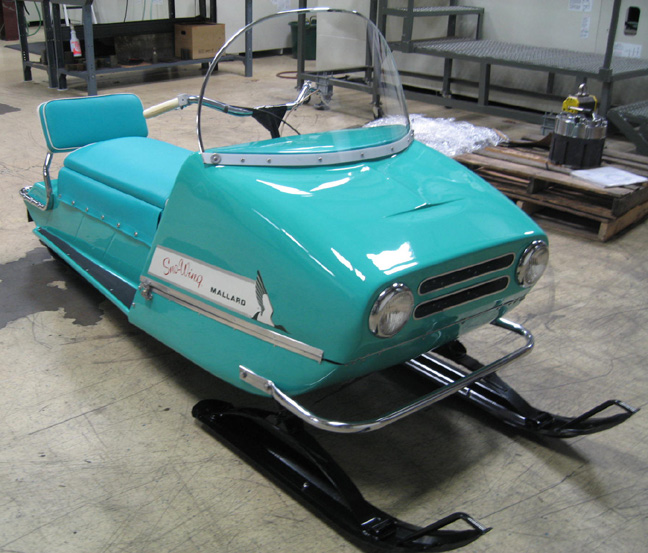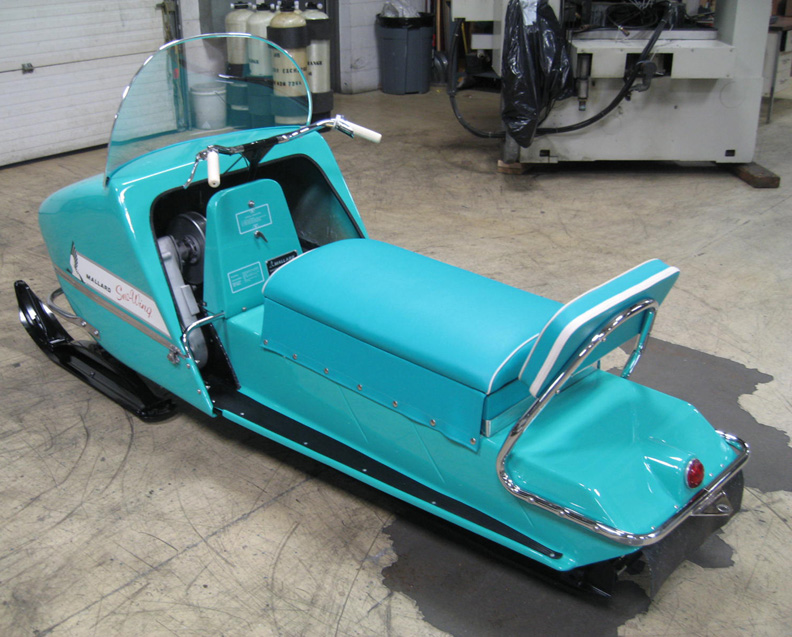 THE FLAGMSASTER CERTAINLY HAS A CONNECTION TO THE MALLARD SNOWMOBILE.
HERE IS A PICTURE OF A 1968 MALLARD RESTORED BY MIKE KNIER.
THANKS JOHANNA FOR THE GREAT PICTURES
OF THE FLAGMASTER SNOWMOBILE !
I WLL BE LOOKING FOR MORE INFO ON THIS FLAGMASTER SNOWMOBILE
AND ADD IT TO THE SITE AT A LATER DATE.