DAVID'S VINTAGE SNOWMOBILE PAGE.
RESTORING THE SPORT ONE PIECE AT A TIME.
PAGE 30,777E
---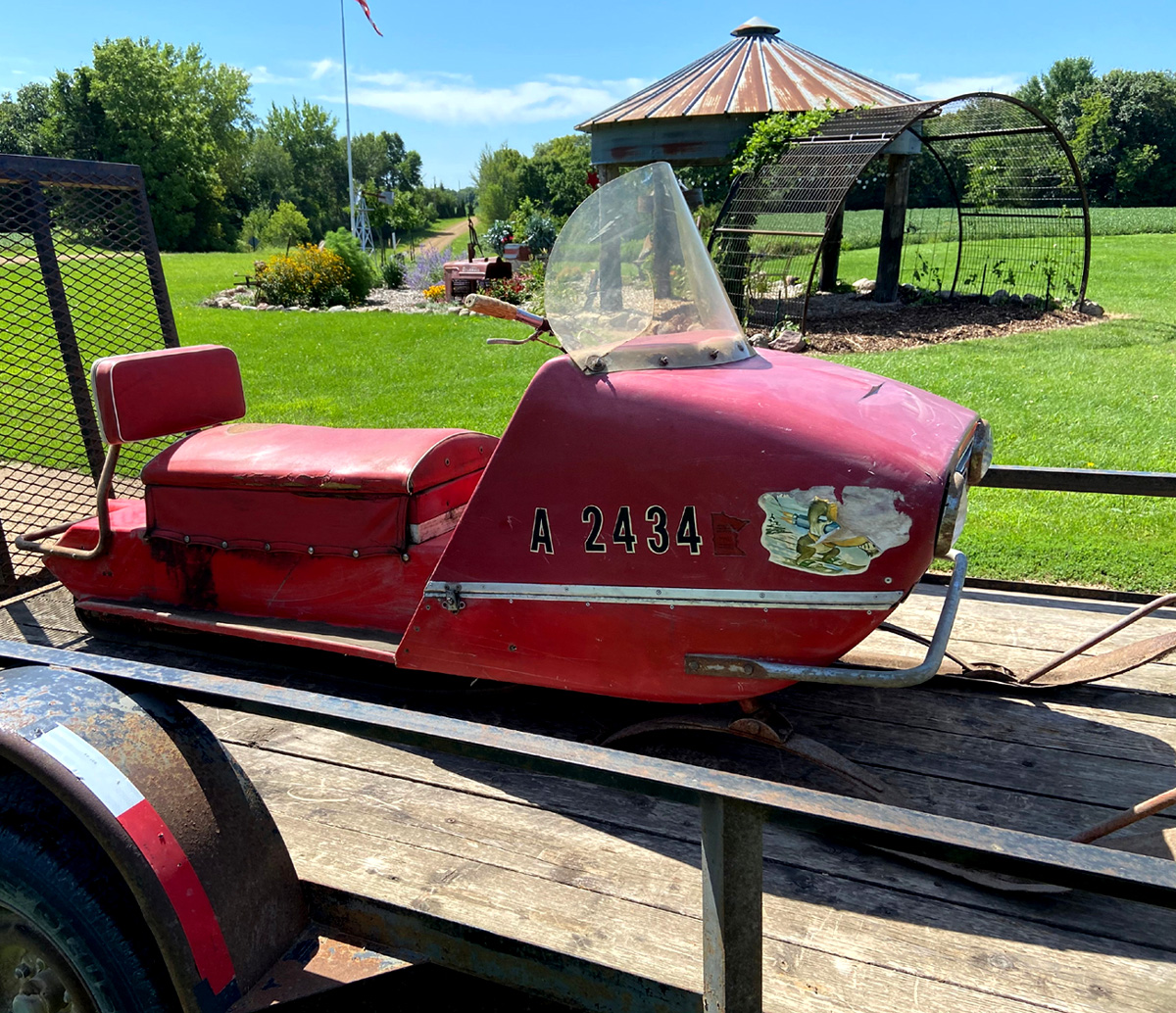 AUGUST 18, 2020
I BELIEVE THIS TO BE A
1968 FLAGMASTER SNOWMOBILE
Good afternoon, Iím looking for more info on our vintage snowmobile.
My Dad told us there were only 8 made but Iím having trouble finding info about the company. Thanks! Johanna
David - Here is a picture of the Flagmaster snowmobile loaded on the trailer.

---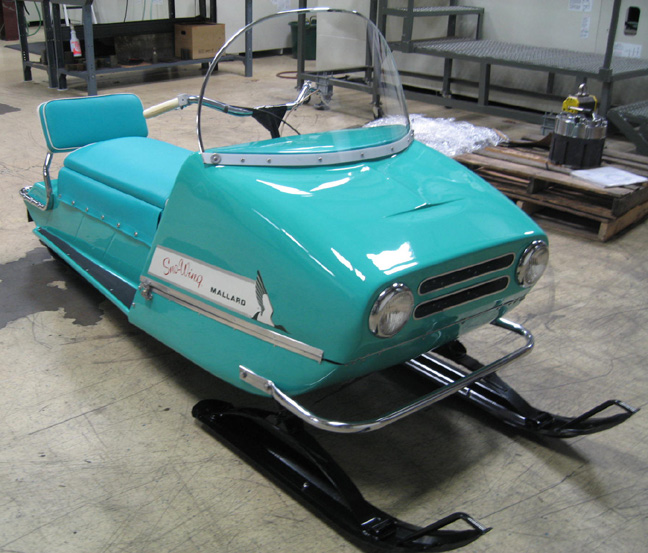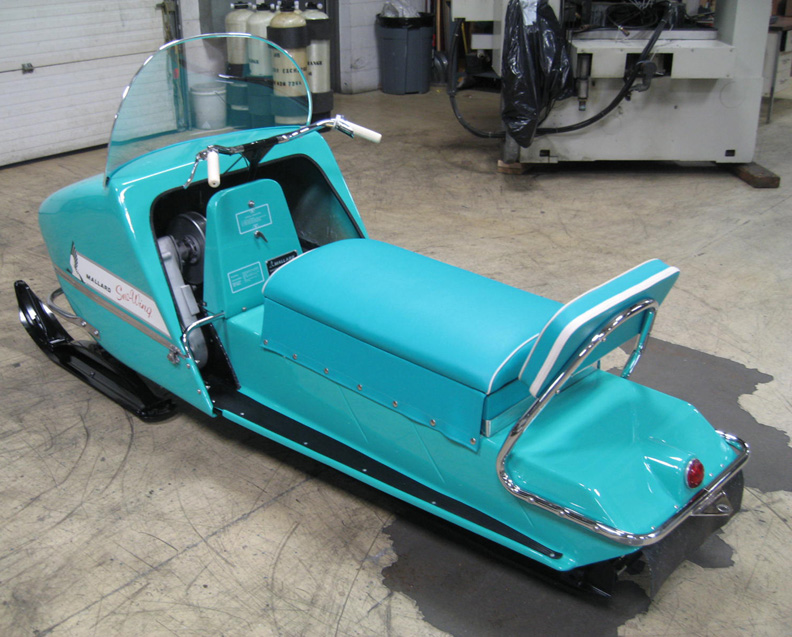 THE FLAGMSASTER CERTAINLY HAS A CONNECTION TO THE MALLARD SNOWMOBILE.
HERE IS A PICTURE OF A 1968 MALLARD RESTORED BY MIKE KNIER.
THANKS JOHANNA FOR THE GREAT PICTURES
OF THE FLAGMASTER SNOWMOBILE !
I WLL BE LOOKING FOR MORE INFO ON THIS FLAGMASTER SNOWMOBILE
AND ADD IT TO THE SITE AT A LATER DATE.