DAVID'S VINTAGE SNOWMOBILE PAGE.
RESTORING THE SPORT ONE PIECE AT A TIME.
PAGE 31,190
---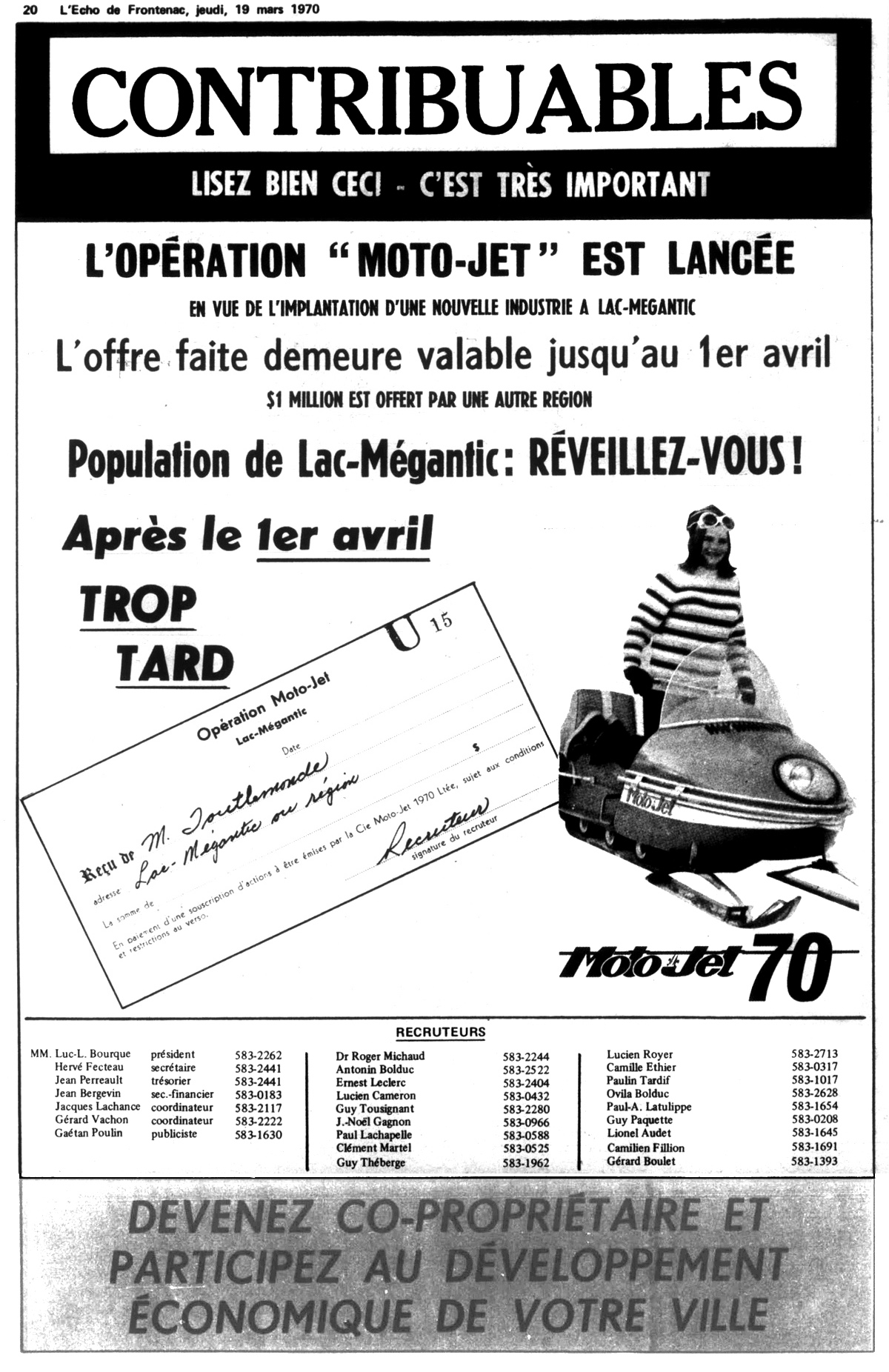 1970 MOTO JET SNOWMOBILE COMPANY NEWS.
THIS AD SAYS SOME OF THE FOLLOWING ABOUT MOTO JET LTÉE.
TAXPAYERS, READ THIS AD WELL - IT IS VERY IMPORTANT.
OPERATION MOTO JET HAS BEEN LAUNCHED !
IN SEARCH OF FUNDS TO BUILD THE FACTORY FOR THE MOTO JET COMPANY IN LAC MEGANTIC,
THIS OFFER REMAINS VALID TO GET UP TO 1 MILLION DOLLARS BY TAXPAYERS / INVESTORS.
TAKE NOTE : 1 MILLION DOLLARS HAS ALSO BEEN OFFERED BY ANOTHER REGION.
POPULATION OF LAC MEGANTIC, WAKE UP !
AFTER APRIL 1ST, ( THAT'S APRIL FOOLS DAY, LOL ) IT IS TOO LATE.
I ADDED THE APRIL FOOLS JOKE, IT WAS NOT IN THE AD.
HERE IS A LIST OF SOME OF THE RECRUITERS.
BECOME A CO- OWNER AND PARTICIPATE IN THE ECONOMIC DEVELOPMENT OF OUR REGION.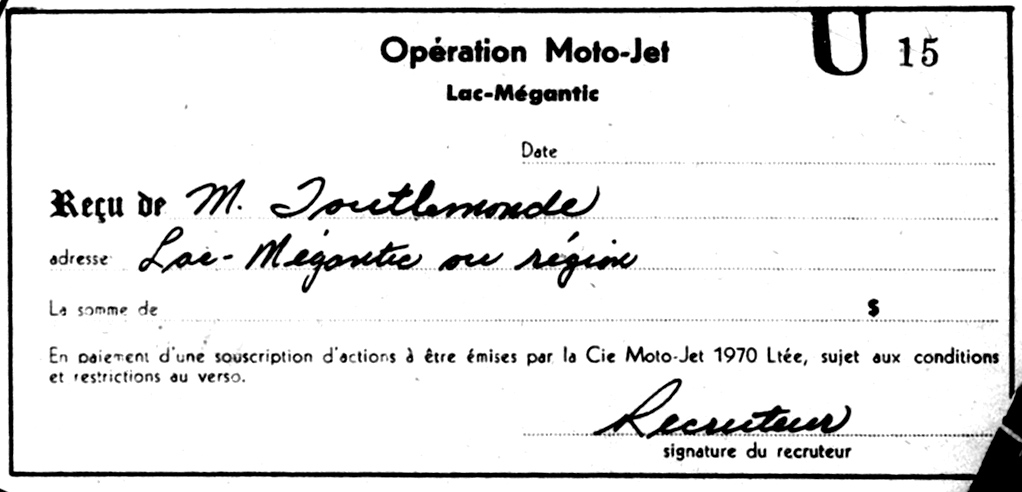 PICTURE OF A 1970 MOTO JET SNOWMOBILE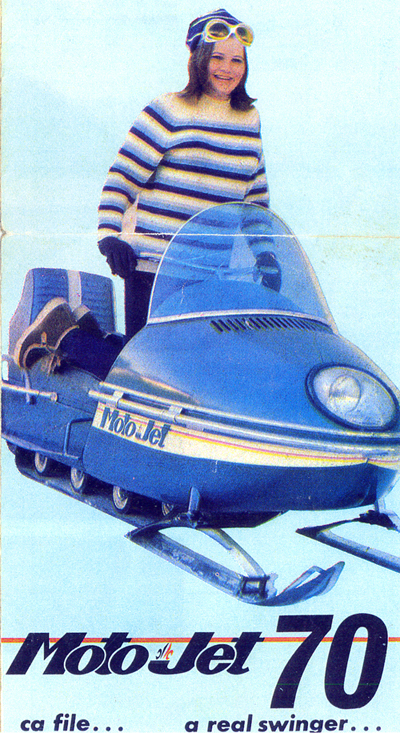 PICTURE OF A 1970 MOTO JET SNOWMOBILE
PICTURE OF A 1971 MOTO JET SNOWMOBILE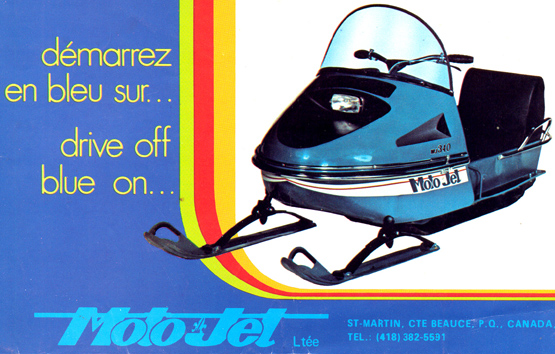 PICTURE OF A 1972 MOTO JET SNOWMOBILE