DAVID'S VINTAGE SNOWMOBILE PAGE.
RESTORING THE SPORT ONE PIECE AT A TIME.
PAGE 31,192
---
APRIL 4, 1970
1970 MOTO JET SNOWMOBILE COMPANY NEWS.
THE CAMPAIGN TO RAISE MONEY TO BECOME AN INVESTOR IN THE MOTO JET SNOWMOBILE COMPANY IN
LAC MEGANTIC WAS A HUGE SUCCESS. IT SURPASSED THE HALF A MILLION $ OBJECTIVE LEVEL OF FUNDS
THAT WERE ASKED FOR AND ALLOWS THE COMPANY TO RUN MORE RICH.
THE POSITIVE REACTION BY THE POPULATION SHOWS A GOOD SITUATION BUT THE GAME IS NOT WON
BUT WE HAVE A GOOD HANDLE ON THE SITUATION.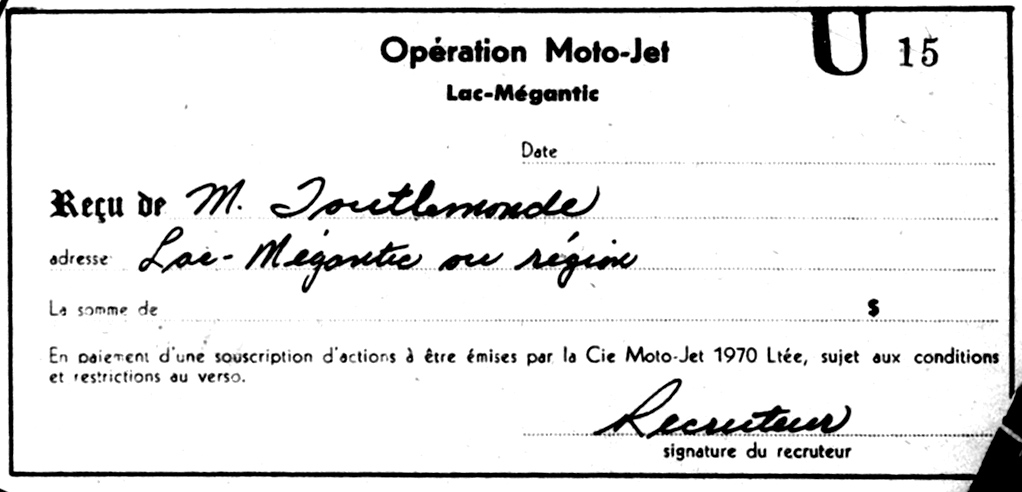 PICTURE OF A 1970 MOTO JET SNOWMOBILE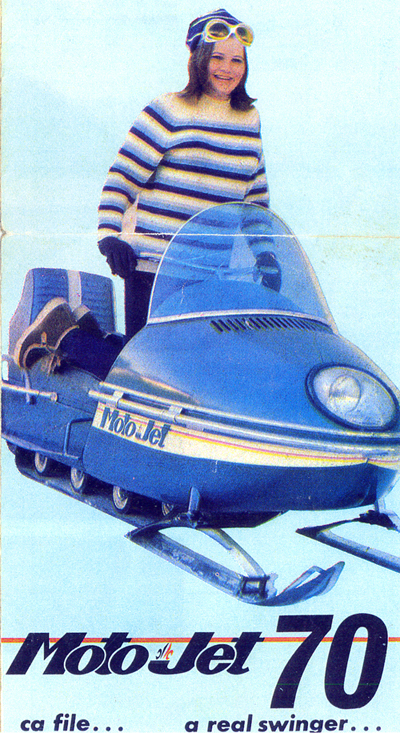 PICTURE OF A 1970 MOTO JET SNOWMOBILE
PICTURE OF A 1971 MOTO JET SNOWMOBILE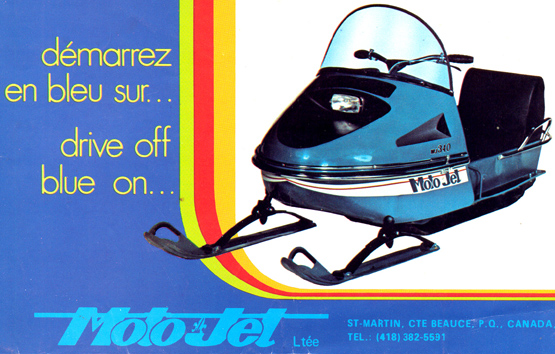 PICTURE OF A 1972 MOTO JET SNOWMOBILE