DAVID'S VINTAGE SNOWMOBILE PAGE.
RESTORING THE SPORT ONE PIECE AT A TIME.
PAGE 31,193
---

1970 MOTO JET SNOWMOBILE COMPANY NEWS.
THE NEGOTIATIONS BETWEEN LAC MEGANTIC AND MOTO JET HAVE BROKEN OFF.
BOTH SIDES HAVE BEEN UNABLE TO COME TO AN AGREEMENT TO BUILD THE HEAD OFFICE.
ALL HOPES ARE GONE OF ESTABLISHING THIS ENTERPRISE WHICH WOULD HAVE CREATED 200 JOBS.
TO ADMINISTER THE HALF A MILLION DOLLARS THAT THE RESIDENTS OF LAC MEGANTIC INVESTED, A
MANAGEMENT TEAM ( GILMI ) WAS CREATED SO THEY COULD PROTECT THE INVESTED FUNDS.
STRUGGLES DEVELOPED AND ISSUES AROSE.
IN THE NEXT FEW DAYS, SERIOUS TALKS WILL TAKE PLACE WITH THE LEADERS WITH 3 FIRMS THAT
SPECIALIZE IN PRODUCTION OF THESE TYPES OF SNOWMOBILES PUTTING THIS DEAL IN JEPORADY.

PICTURE OF A 1970 MOTO JET SNOWMOBILE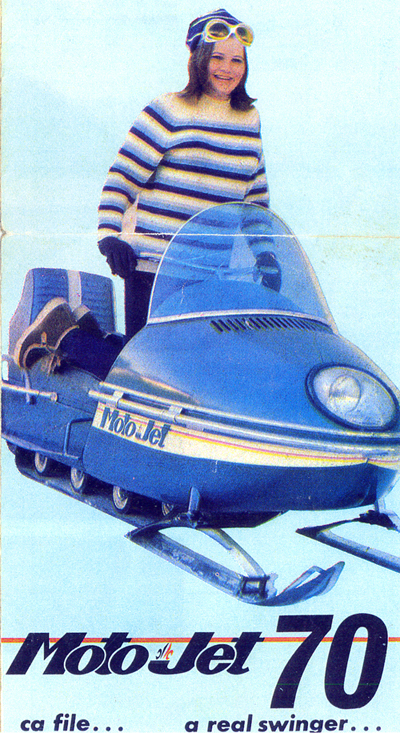 PICTURE OF A 1970 MOTO JET SNOWMOBILE
PICTURE OF A 1971 MOTO JET SNOWMOBILE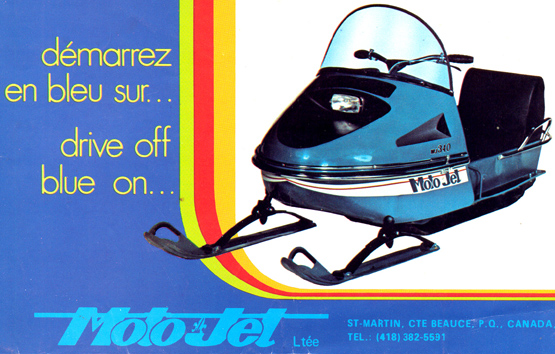 PICTURE OF A 1972 MOTO JET SNOWMOBILE