DAVID'S VINTAGE SNOWMOBILE PAGE.
RESTORING THE SPORT ONE PIECE AT A TIME.
PAGE 31,342E
---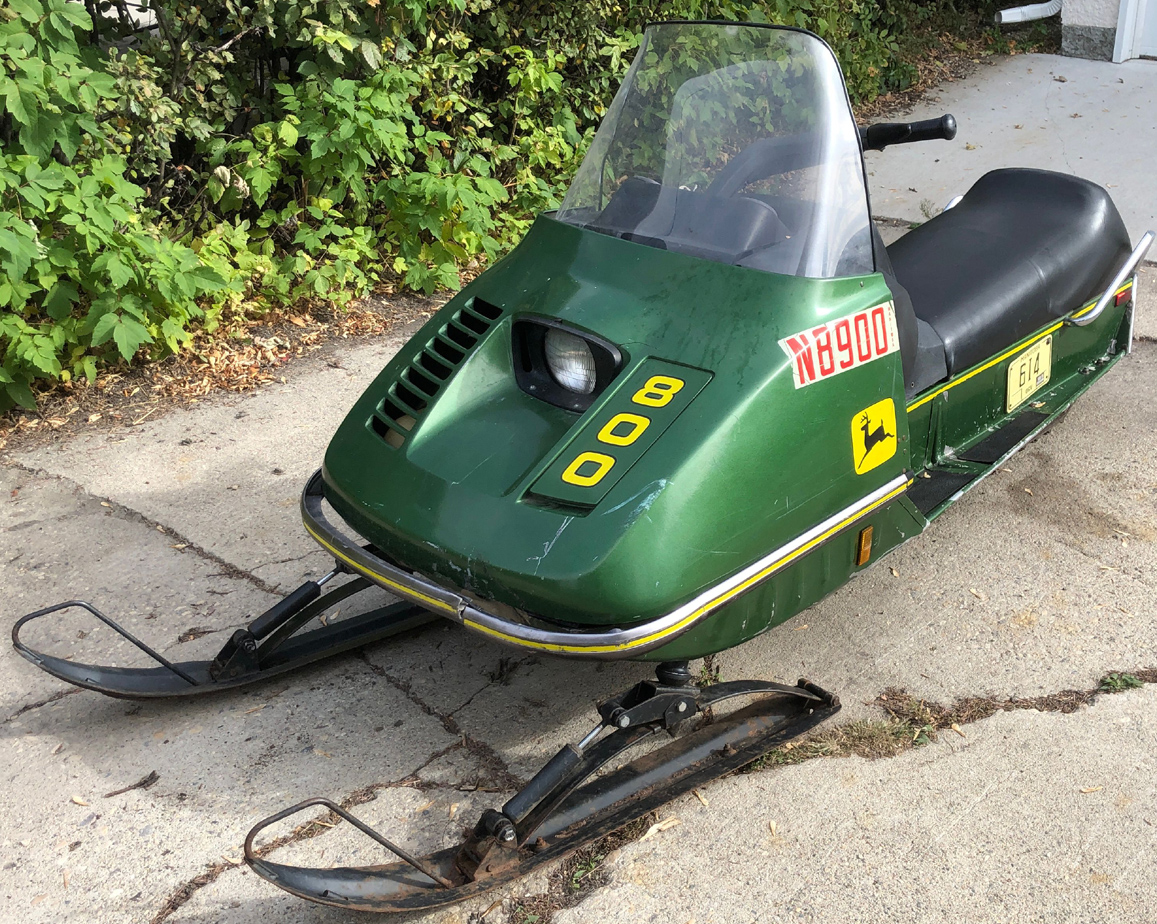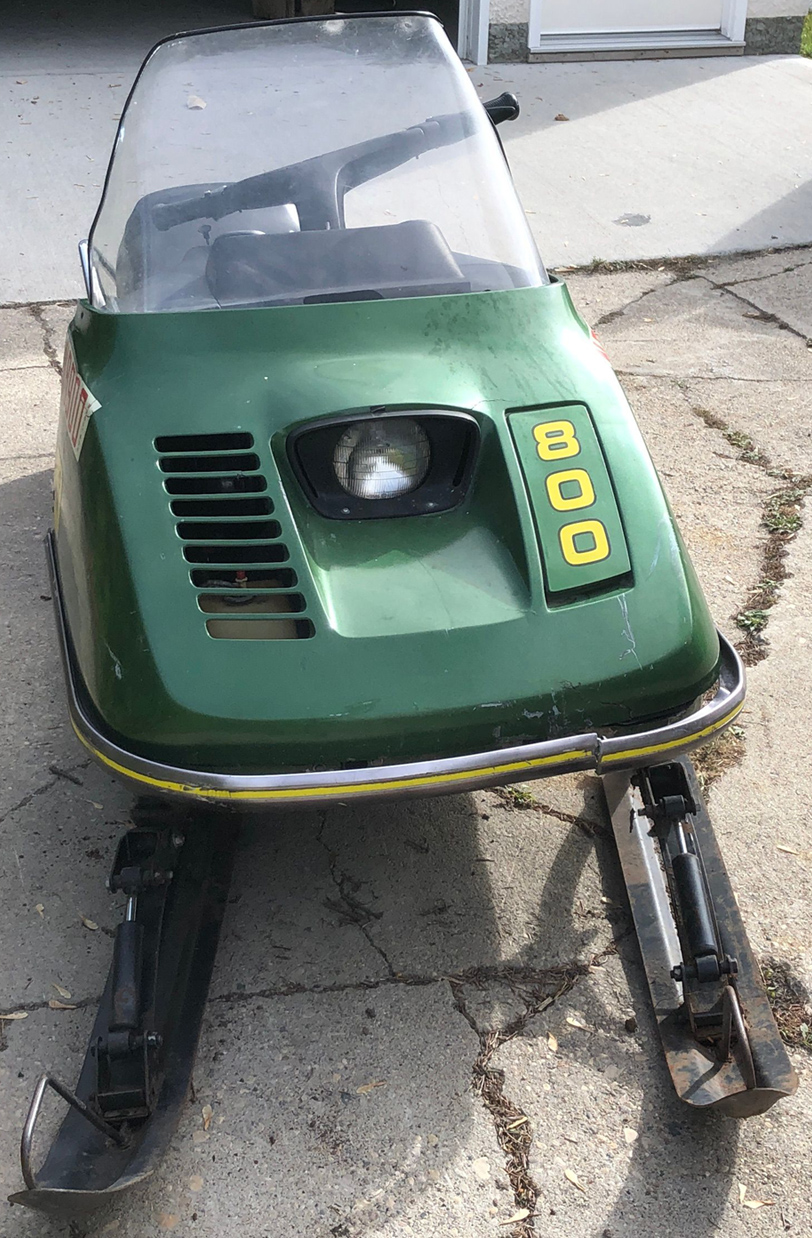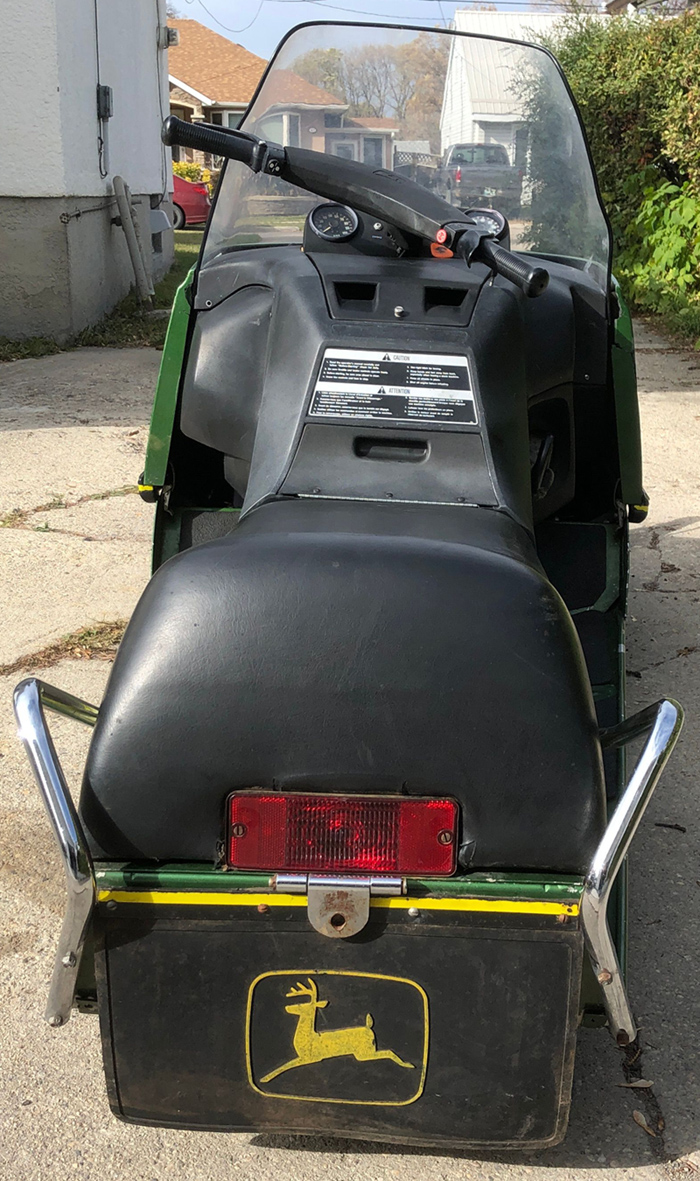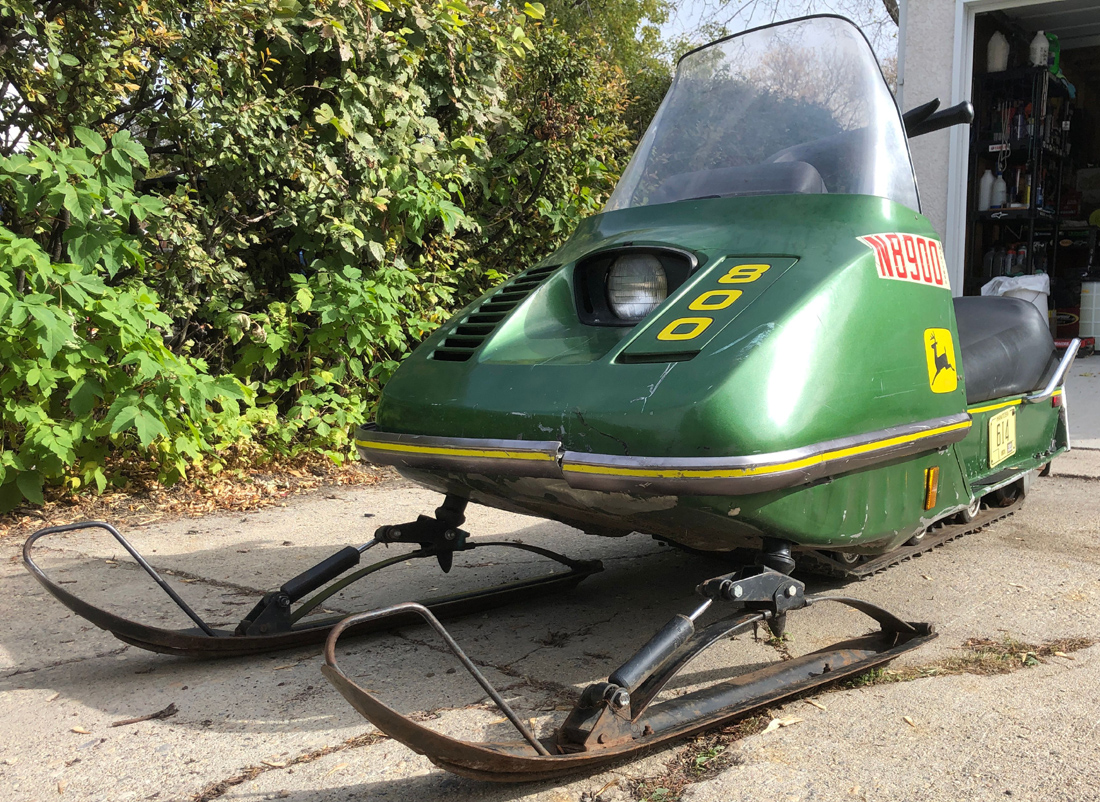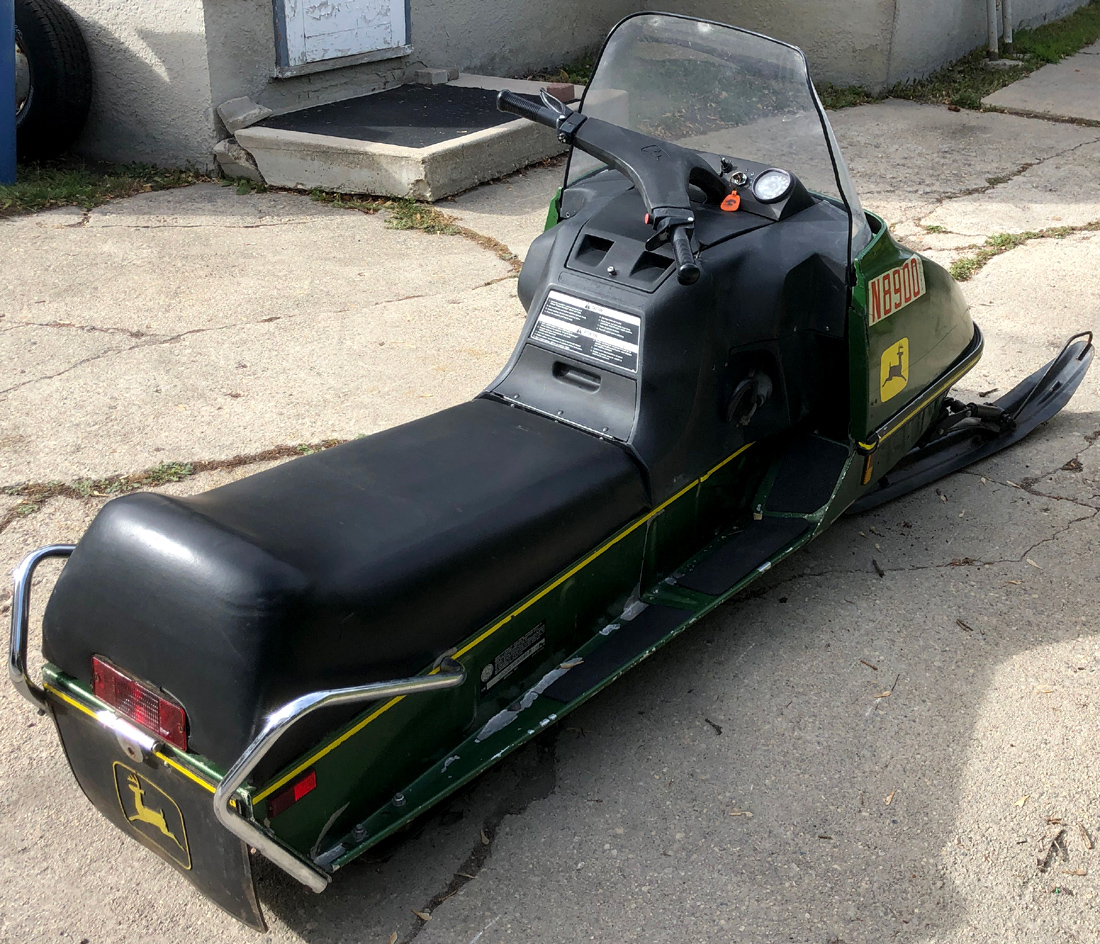 OCTOBER 30, 2020
JOHN DEERE SNOWMOBILES
Hello again David - I'll keep you posted on the progress of us trying to resurrect a 1974 JDX8 (somewhat a resto mod because the
cleated track and slide suspension is destroyed) and my brother is rebuilding a motor for another 1975 JD800 we just got last month.
Hi David, I'm a huge fan of your website as I have visited and immersed myself in all things vintage snowmobile related.
It's a daily morning ritual of mine to relax and enjoy the simple times and machines of the past decades.
My brother Andy and I are dedicated fans of your wonderful website and just a couple of good old boys who caught the
vintage snowmobile fever here in Manitoba and it seems to be spreading as we know a few more people who got
some vintage sleds for this winter, which is awesome.
Keep up the great work!! You have inspired my brother and I to keep working on our own small collection of
early '70s John Deere "green machines" but we also love all the old other brands!
Here's 4 from last Year. 1976 & 1977 JD300, 1975 JD600, 1975 JD800, 1974 JD400.
We acquired a couple more this fall so I will keep you updated with more pics for your wonderful website!
Cheers "Vintage snowmobilers, we're all a friendly bunch!" Roger C
THANKS ROGER & ANDY FOR THE GREAT PICTURES !