DAVID'S VINTAGE SNOWMOBILE PAGE.
RESTORING THE SPORT ONE PIECE AT A TIME.
PAGE 31,342F
---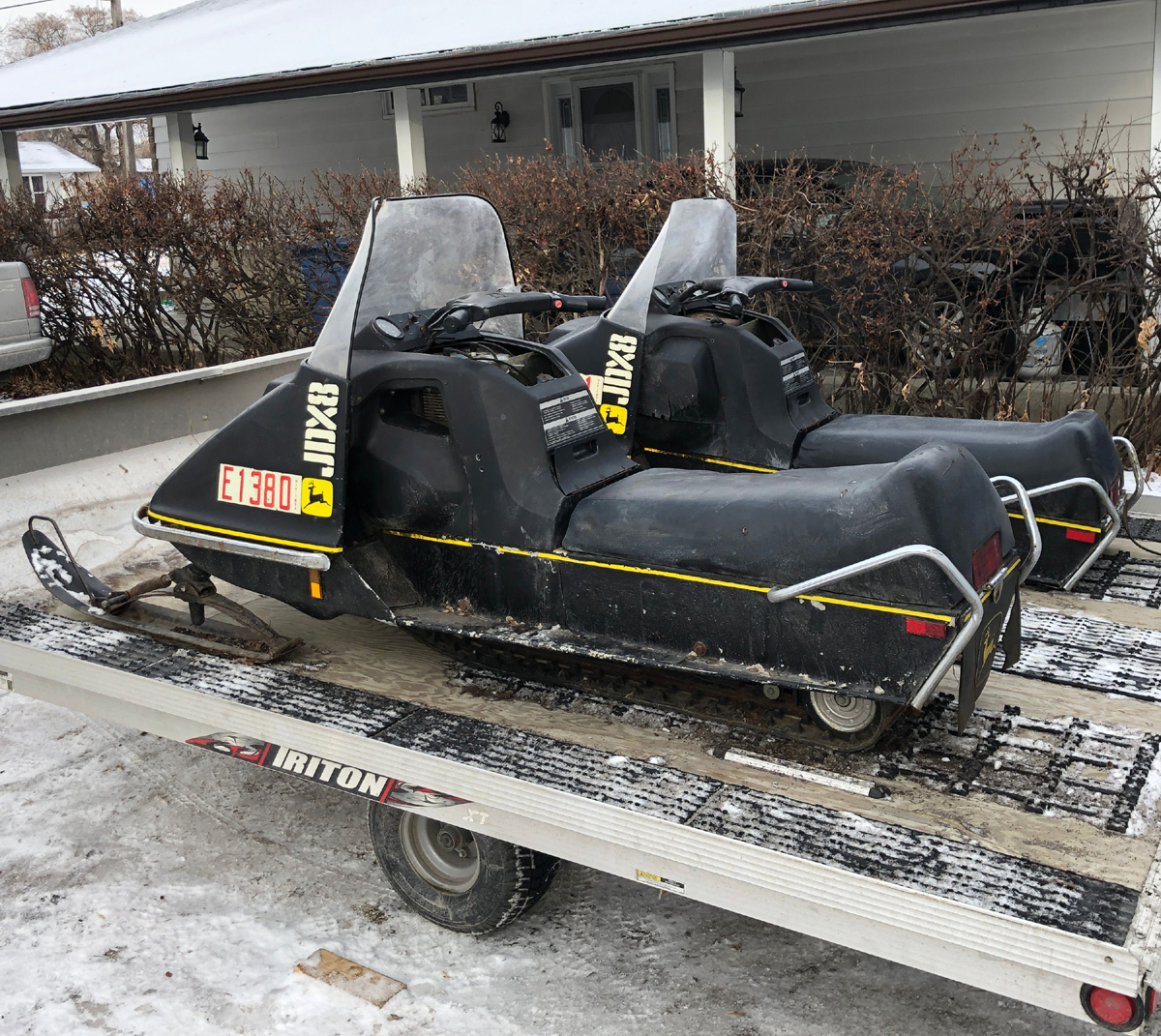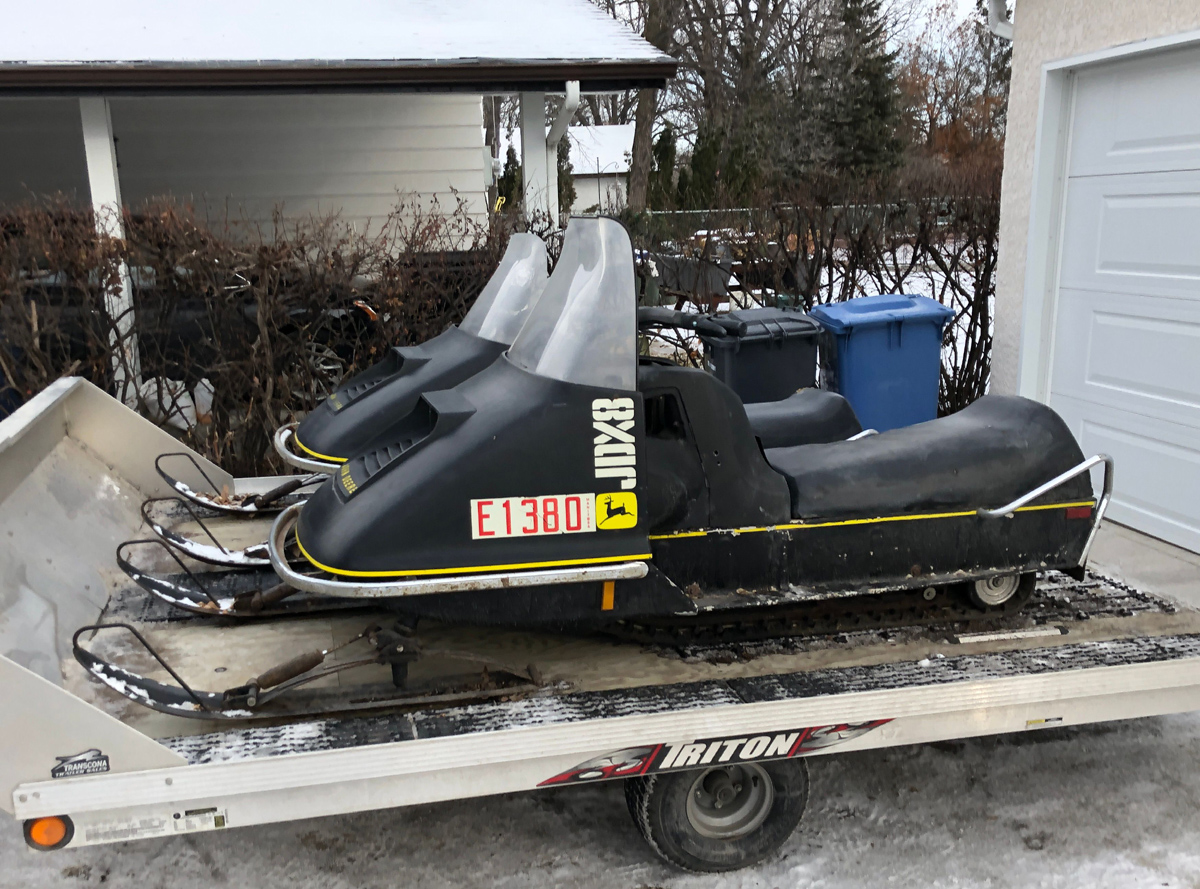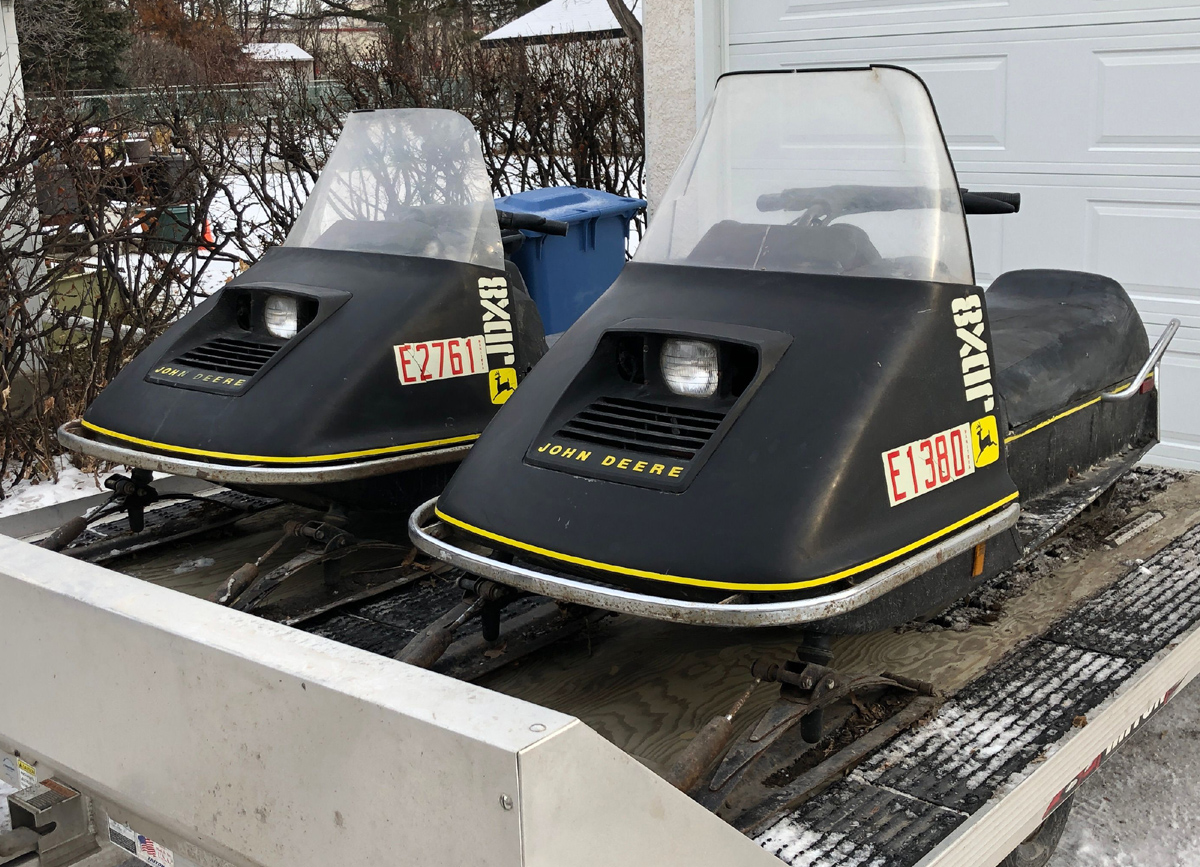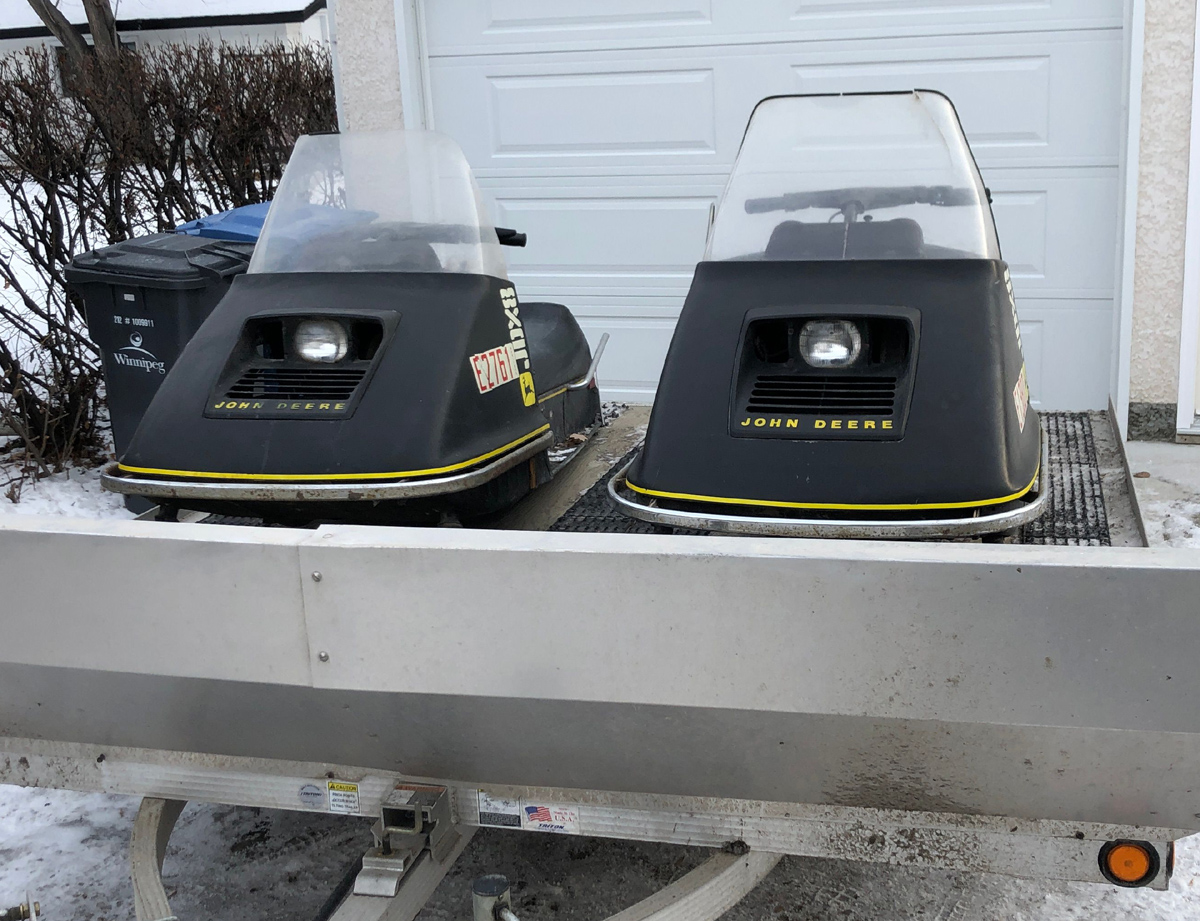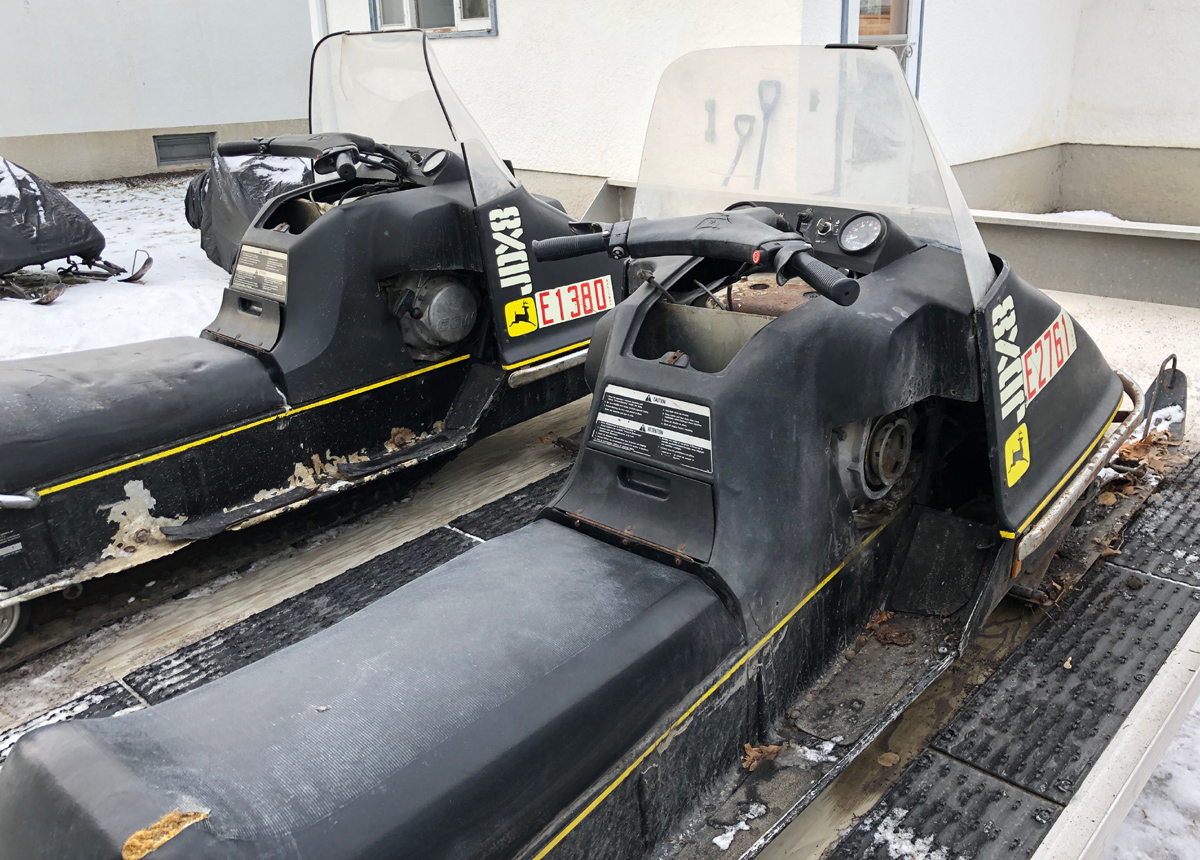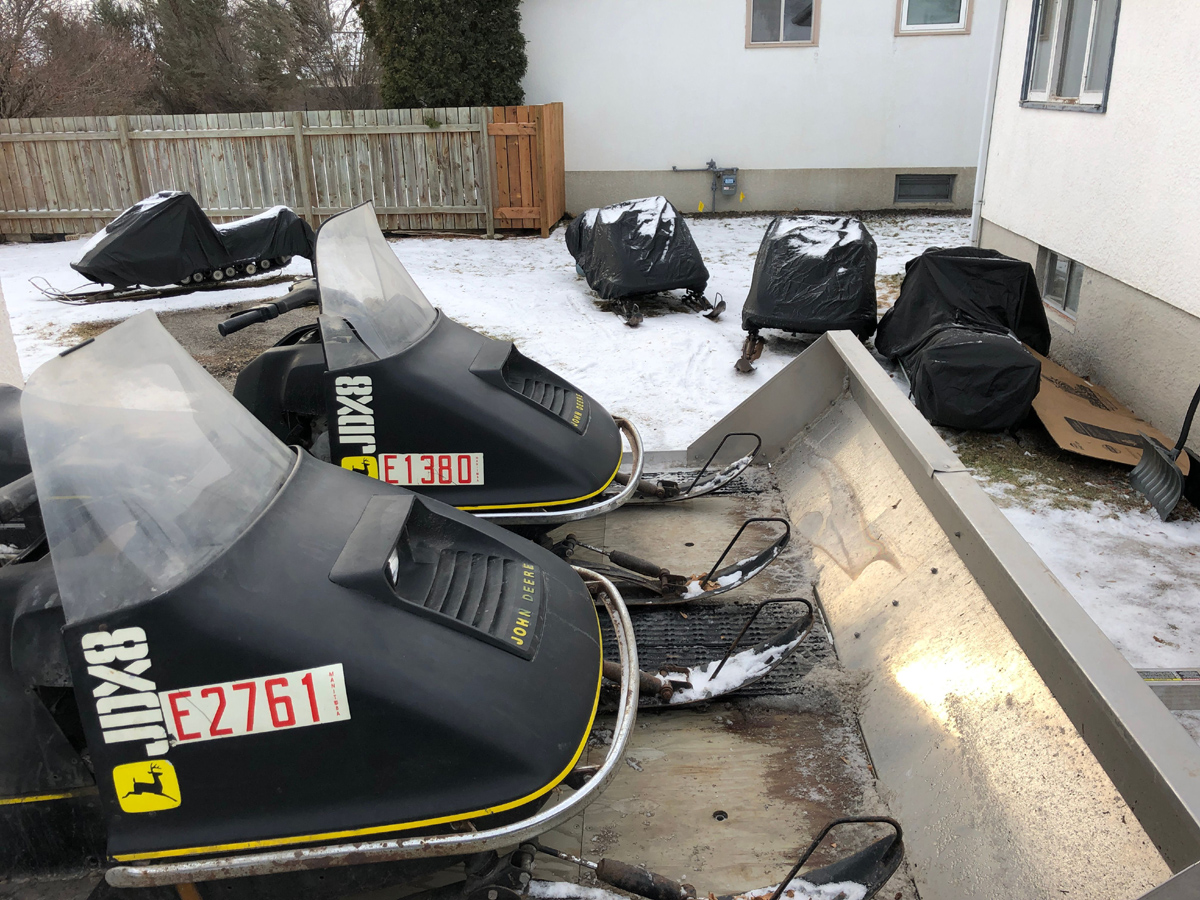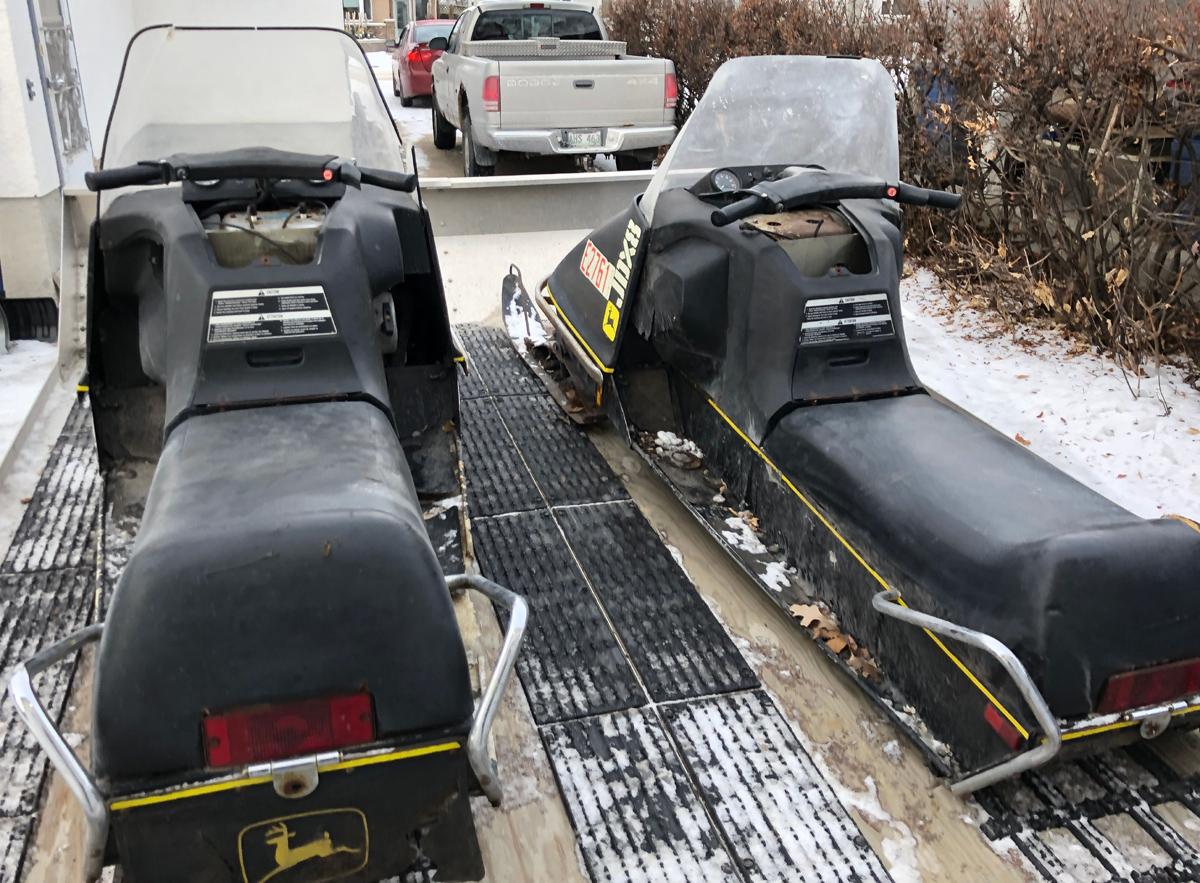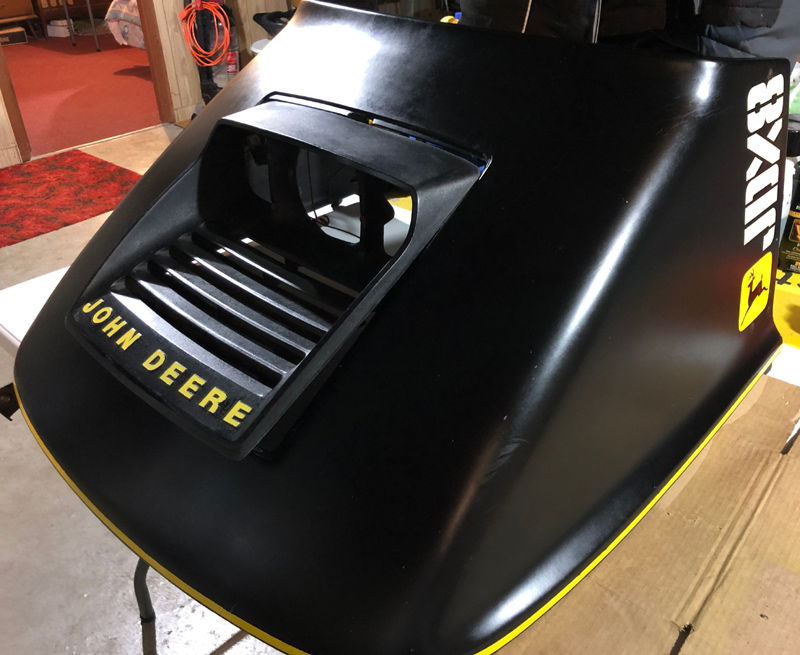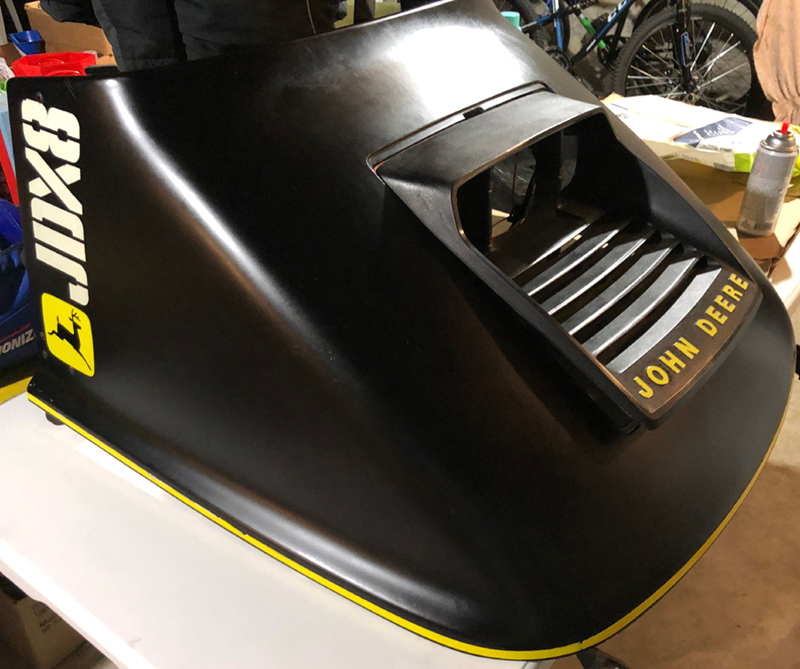 OCTOBER 30, 2020
JOHN DEERE SNOWMOBILES
Hello again David - I'll keep you posted on the progress of us trying to resurrect a 1974 JDX8 (somewhat a resto mod because the
cleated track and slide suspension is destroyed) and my brother is rebuilding a motor for another 1975 JD800 we just got last month.
As far as the text for the JDX8 it's the last shot of those two sleds all looking complete and original when brought
home in December 2019, they are now completely stripped down for all the usable parts for our green machines.
Unfortunately it was their lack of availability of those cleated tracks and rear slide suspensions standard for the '74-75 JDX8 that made
us decide to maybe resurrect the nicest one as a sort of hybrid version with JDX8 hood on a green machine chassis with bogie
suspension just as the 1973 JDX8 came factory with bogies. Pictures to follow soon.
That JD800 in the driveway is my Brother's latest acquisition last month
as he also wanted a JD800 with the 440cc CCW just like mine, lol.
Hi David, I'm a huge fan of your website as I have visited and immersed myself in all things vintage snowmobile related.
It's a daily morning ritual of mine to relax and enjoy the simple times and machines of the past decades.
My brother Andy and I are dedicated fans of your wonderful website and just a couple of good old boys who caught the
vintage snowmobile fever here in Manitoba and it seems to be spreading as we know a few more people who got
some vintage sleds for this winter, which is awesome.
Keep up the great work!! You have inspired my brother and I to keep working on our own small collection of
early '70s John Deere "green machines" but we also love all the old other brands!
Here's 4 from last Year. 1976 & 1977 JD300, 1975 JD600, 1975 JD800, 1974 JD400.
We acquired a couple more this fall so I will keep you updated with more pics for your wonderful website!
Cheers "Vintage snowmobilers, we're all a friendly bunch!" Roger C
THANKS ROGER & ANDY FOR THE GREAT PICTURES !