DAVID'S VINTAGE SNOWMOBILE PAGE.
RESTORING THE SPORT ONE PIECE AT A TIME.
PAGE 31,507C
---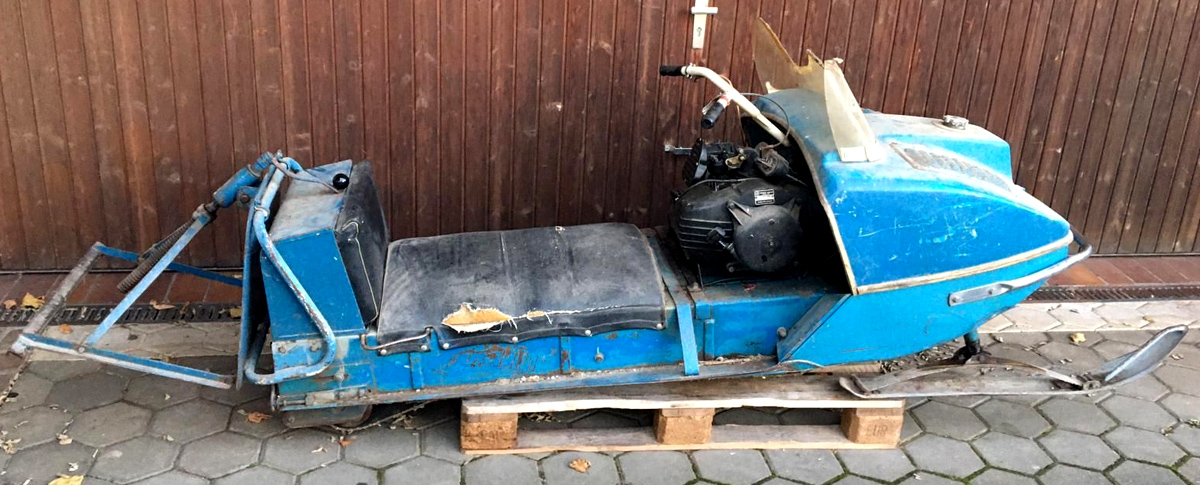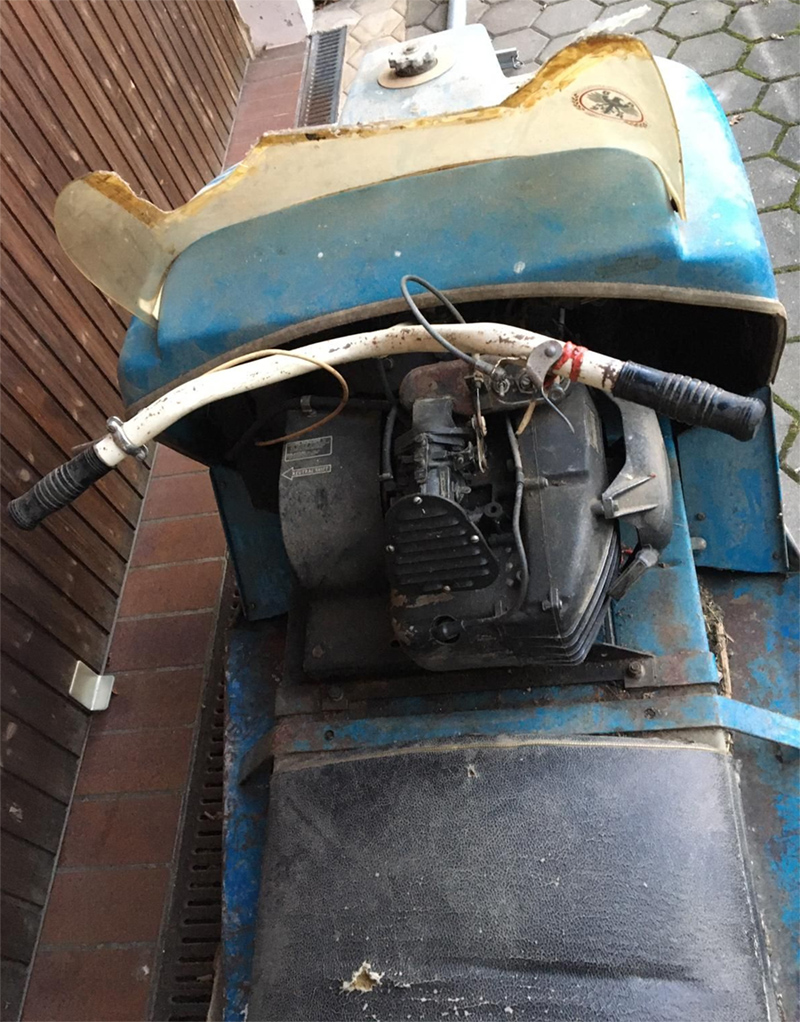 Hello David, I bought a old snow cruiser in germany last week.
It has the type designation OMC 2060 C.
In Germany there is almost no information about this snow cruiser.
I want to restore it. Regards from Germany. Stefan
---
Hey David. I just completed my email responses to Stefan.
I'm aware of Snow Cruisers being sold in both France and Italy.
I wasn't aware of Germany but I'm not surprised as the machines would likely be useful at
ski clubs in mountain areas throughout Europe.
I pointed out to Stefan that his machine may be a 66, or possibly a 67?
It appears to be all original but is painted a little different than both our 66, or 67 models.
I have also never seen the rear attachment on the back of his Snow Cruiser.
A really interesting development and I hope I was of some help to Stefan.
Hopefully he'll keep in touch with us if he finds some news on this sled. Jeff Carmichael
---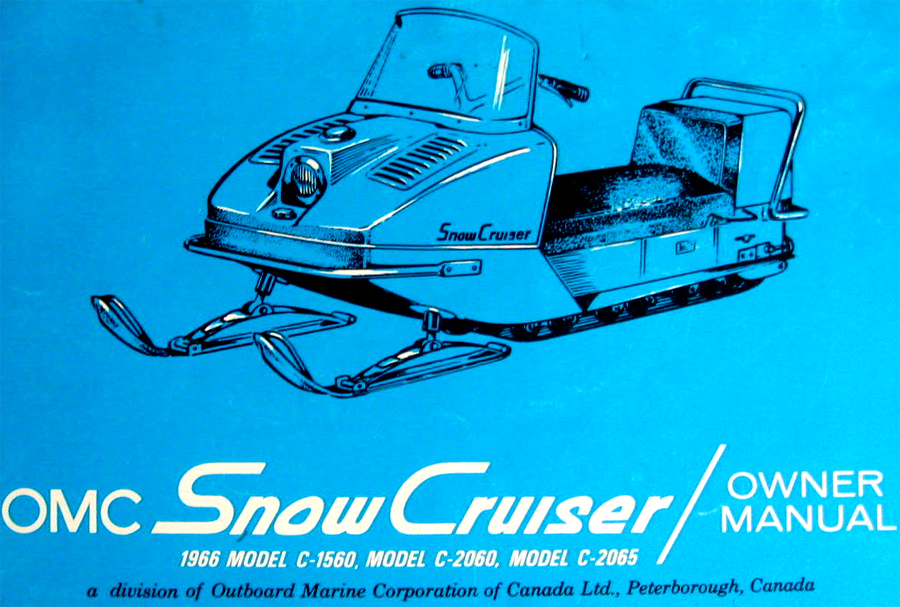 HERE IS THE MANUAL FOR THE 1966 SNOW CRUISER
STEFAN, YOUR MODEL( MODEL C 2060 ) IS LISTED ON THIS COVER.
HOWEVER, SINCE YOUR SLED IS IN GERMANY, IT MAY BE A 1966 OR 1967.
---
OFTEN, UNSOLD SNOWMOBILES WERE SOLD OVERSEAS A YEAR LATER WITH A DIFFERENT MODEL YEAR.
IF YOU HAVE ANY INFORMATION ON OMC SNOW CRUISER SNOWMOBILES SOLD IN EUROPE, PLEASE EMAIL ME
MANY THANKS DAVID S.
---
THANKS STEFAN FOR THE GREAT PICTURES !
THANKS JEFF FOR THIS INFORMATION !