DAVID'S VINTAGE SNOWMOBILE PAGE.
RESTORING THE SPORT ONE PIECE AT A TIME.
PAGE 32,008C
---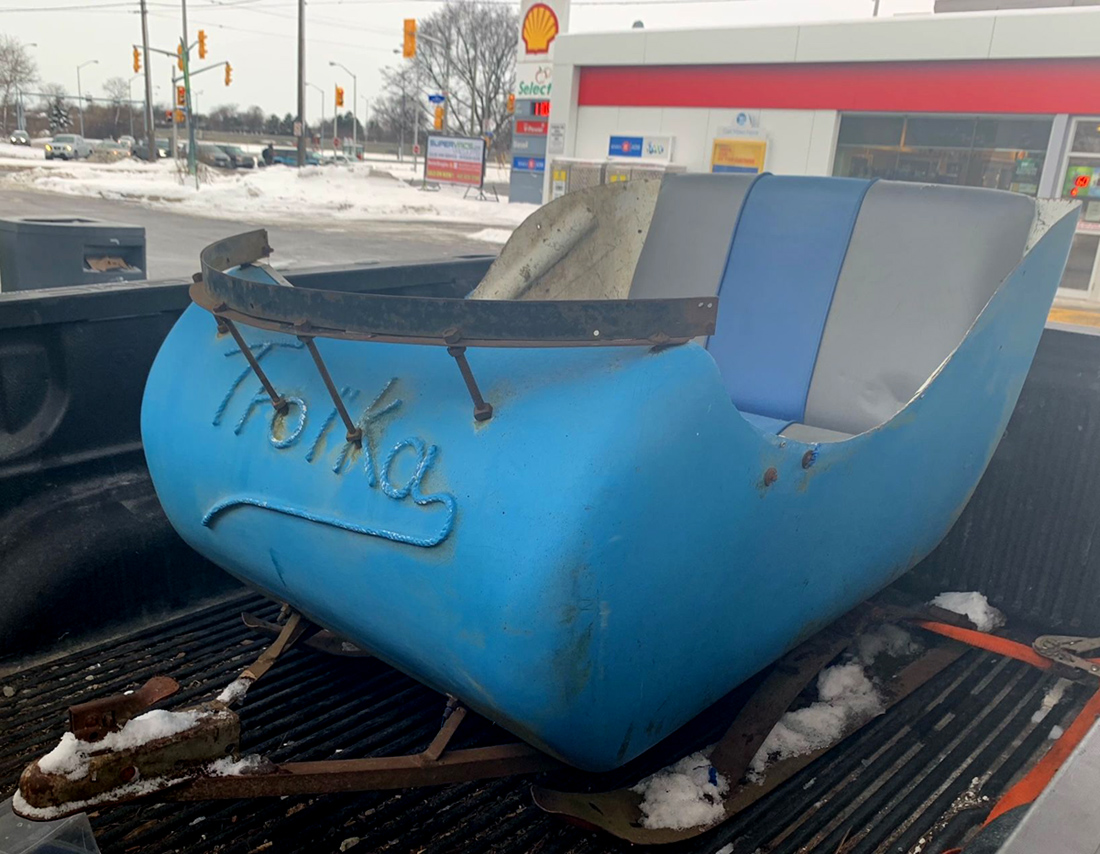 TROIKA SNOWMOBILE CUTTER
MADE BY AQUA SPORT IN FABREVILLE / NORTH OF MONTREAL, QUÉBEC, CANADA.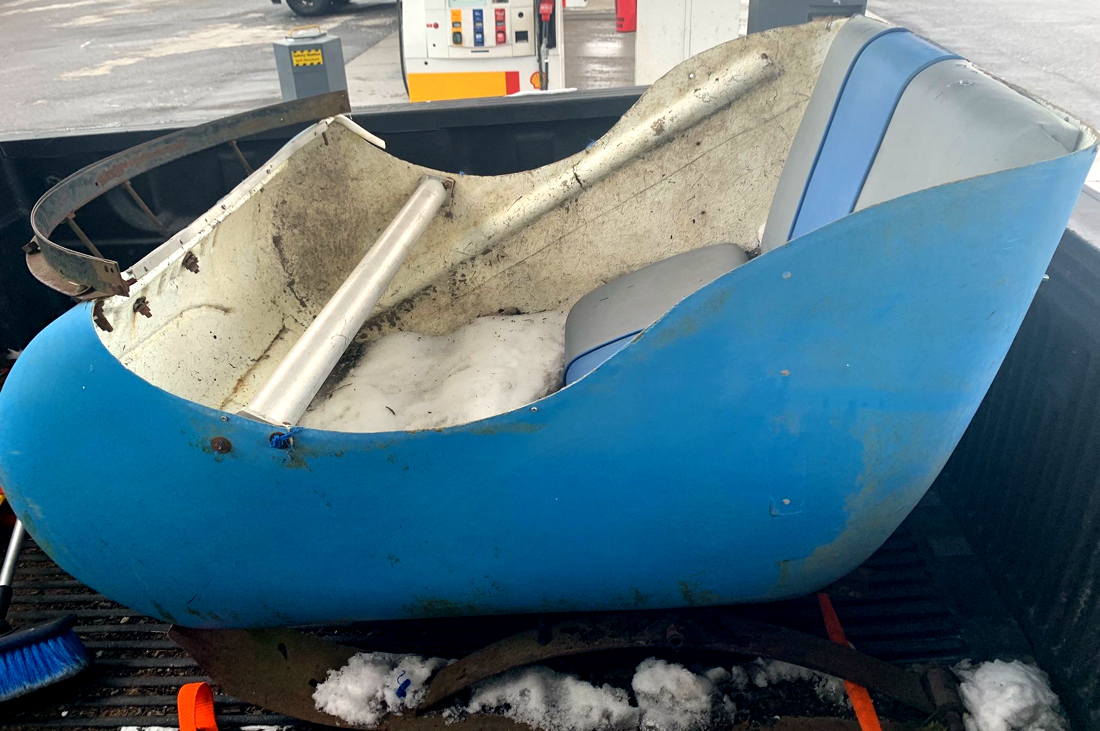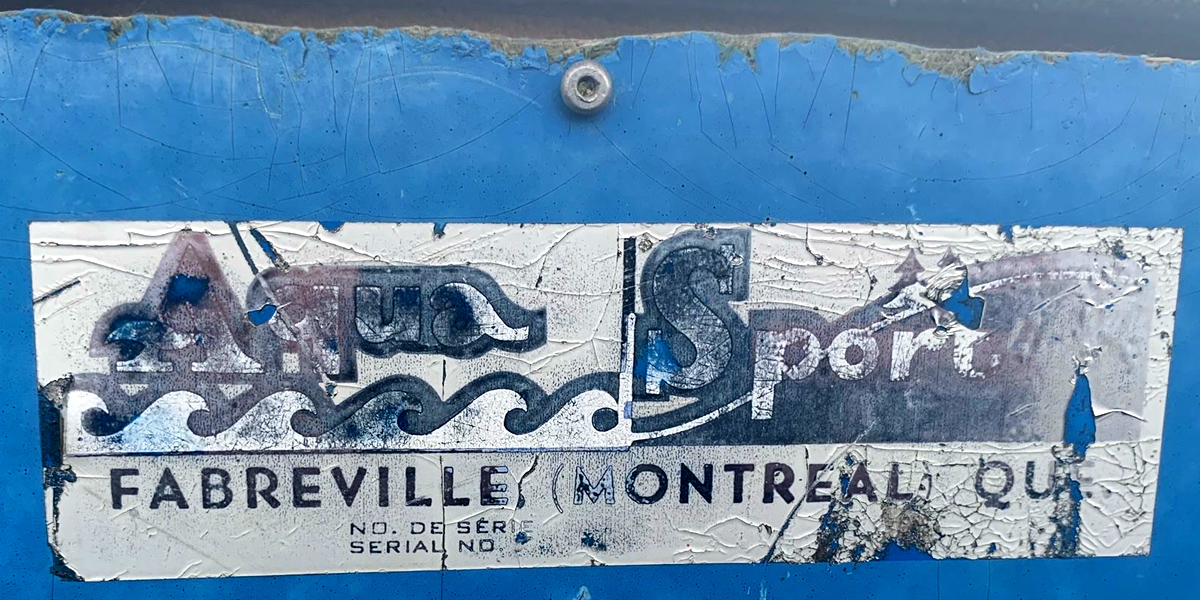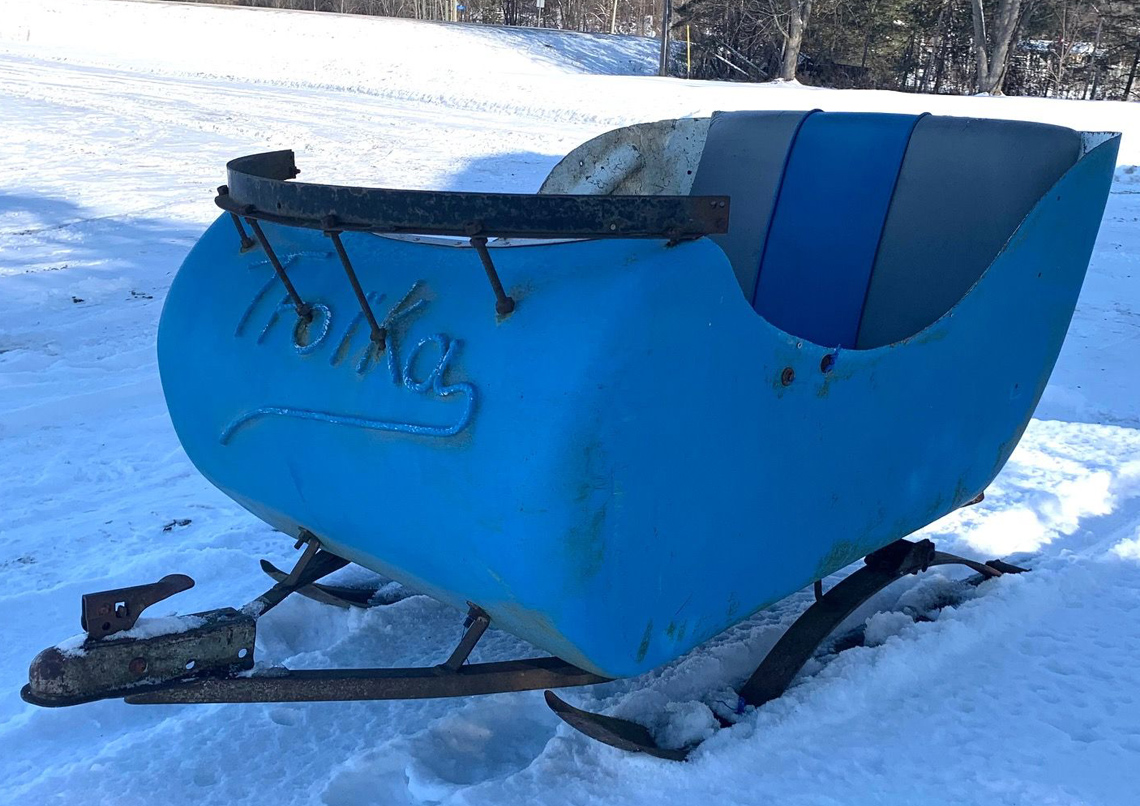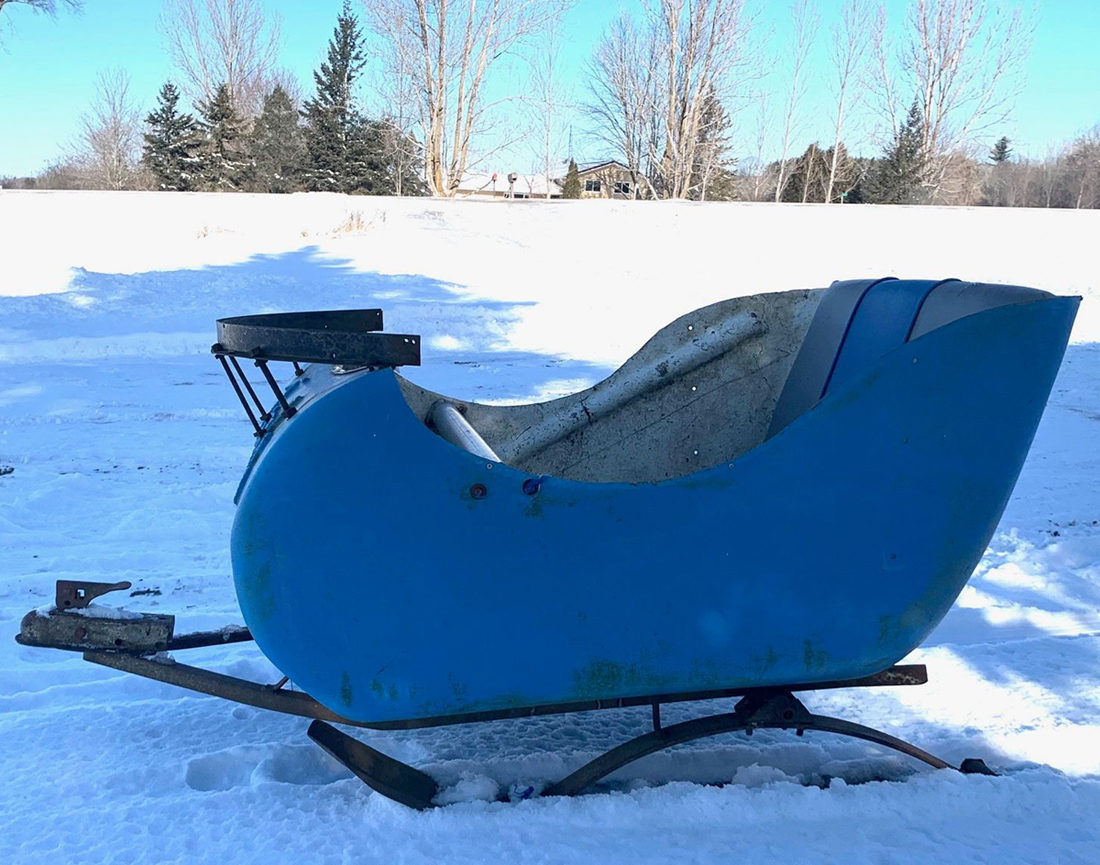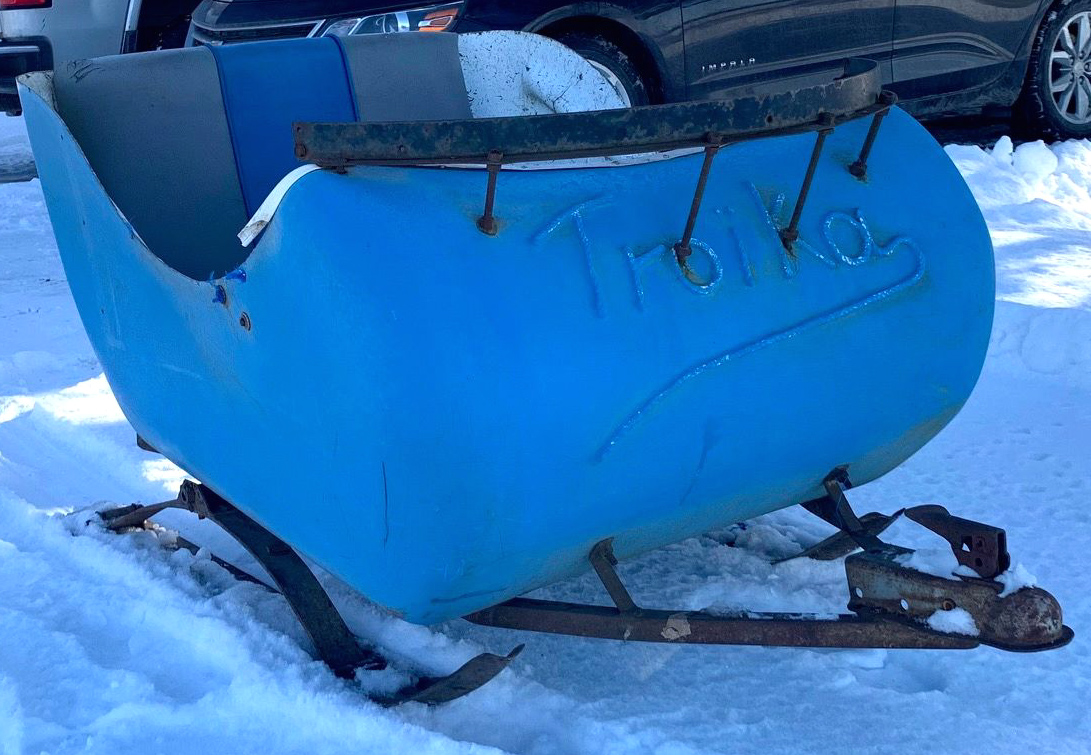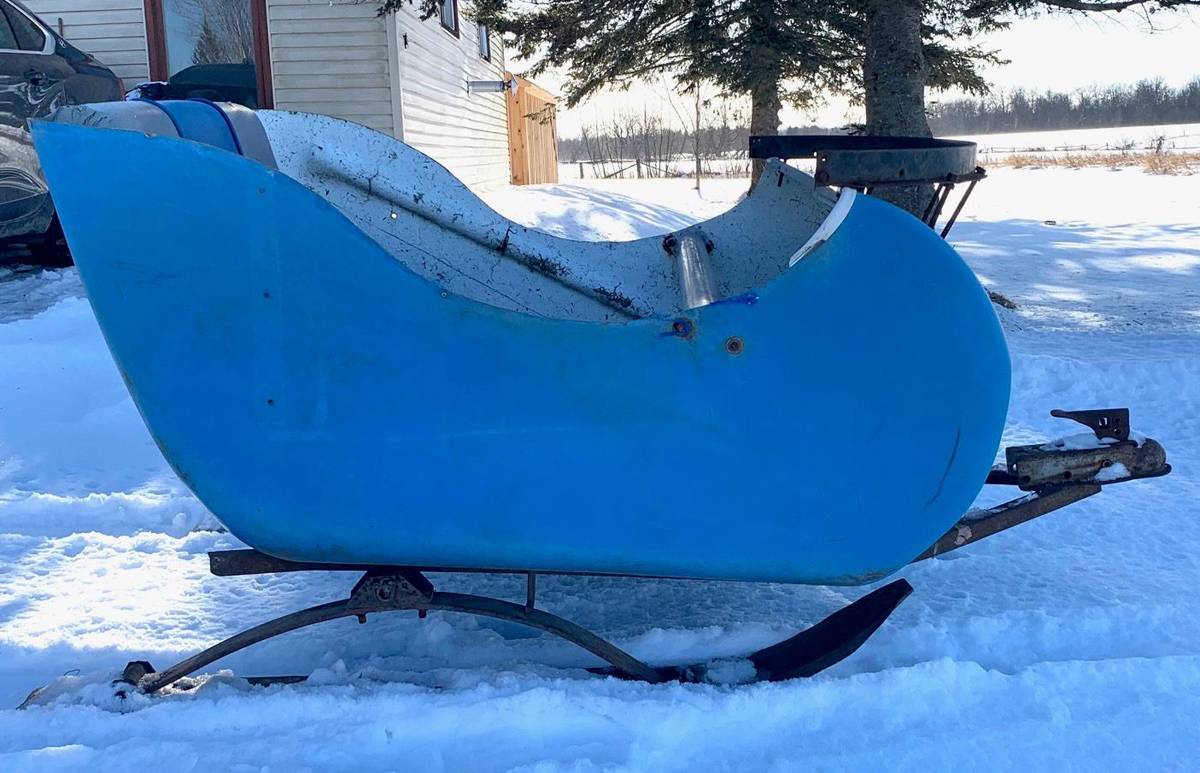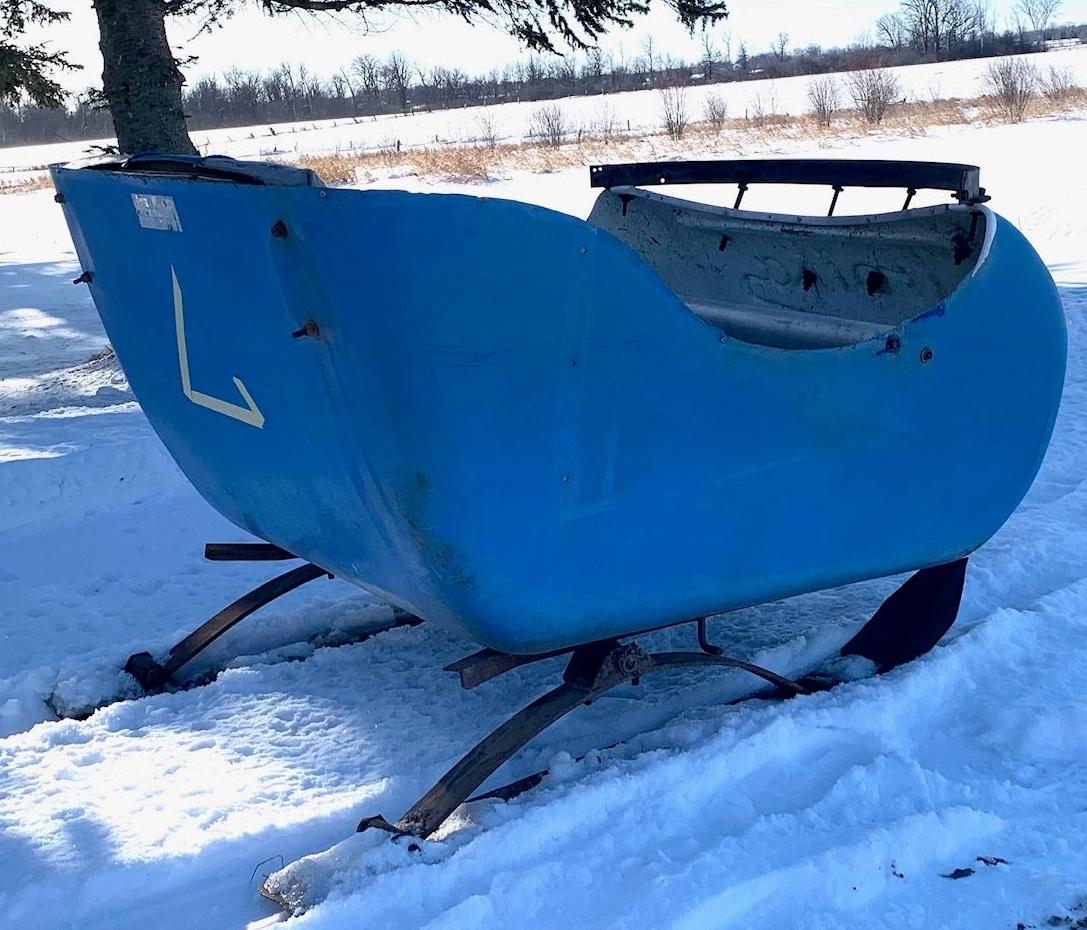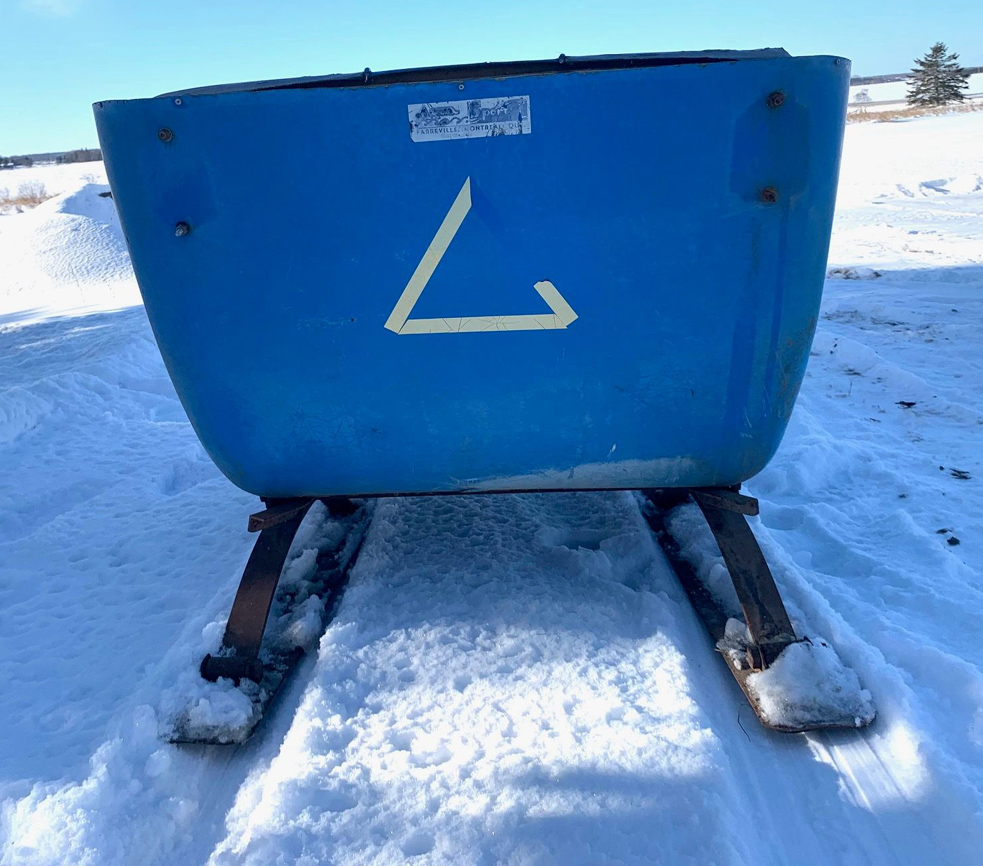 TROIKA SNOWMOBILE SLED / CUTTER / SLEIGH
SEE BELOW FOR MORE INFORMATION.
Hi David, I was referred to you by the fine folks at ACSCC. I just picked up a cutter locally and I intend to use it to run my daughter's
around the yard but was just curious if anyone had any information. It was suggested you might have some details of its origin.
One gentleman indicates they were sold via Eatons store. Here are some pictures of the cutter. Thanks for your time. Andre
THANKS ANDRE FOR THE GREAT PICTURES !
---



INFORMATION ON THIS TROIKA UNIT IS RARE.
IF ANYONE HAS INFORMATION OR A BROCHURE / AD, PLEASE EMAIL ME. DAVID S.
WHAT I DID FIND ARE SOME ADS FOR TROIKA ( CARRIOLES ( FRENCH WORD = CUTTER IN ENGLISH ).
PRIMEAU BICYCLES SOLD SKI DOO IN THE MID 1960'S IN MONTREAL, QUÉBEC, CANADA. DAVID S
---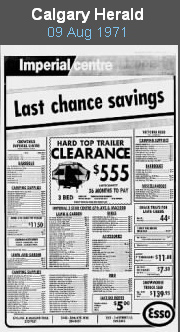 I ALSO FOUND AN AD FOR A TROIKA SLED / CUTTER IN AUGUST 1971 AT AN ESSO STATION IN THE CALGARY HERALD.
ESSO GAS STATIONS SOLD SNOWMOBILES IN THE LATE 1960'S LIKE SNO TREK AND ALBERG BRANDS OF SNOWMOBILES SO
THEY WOULD HAVE ALSO SOLD ACCESSORIES FOR SNOWMOBILES LIKE CUTTERS.
---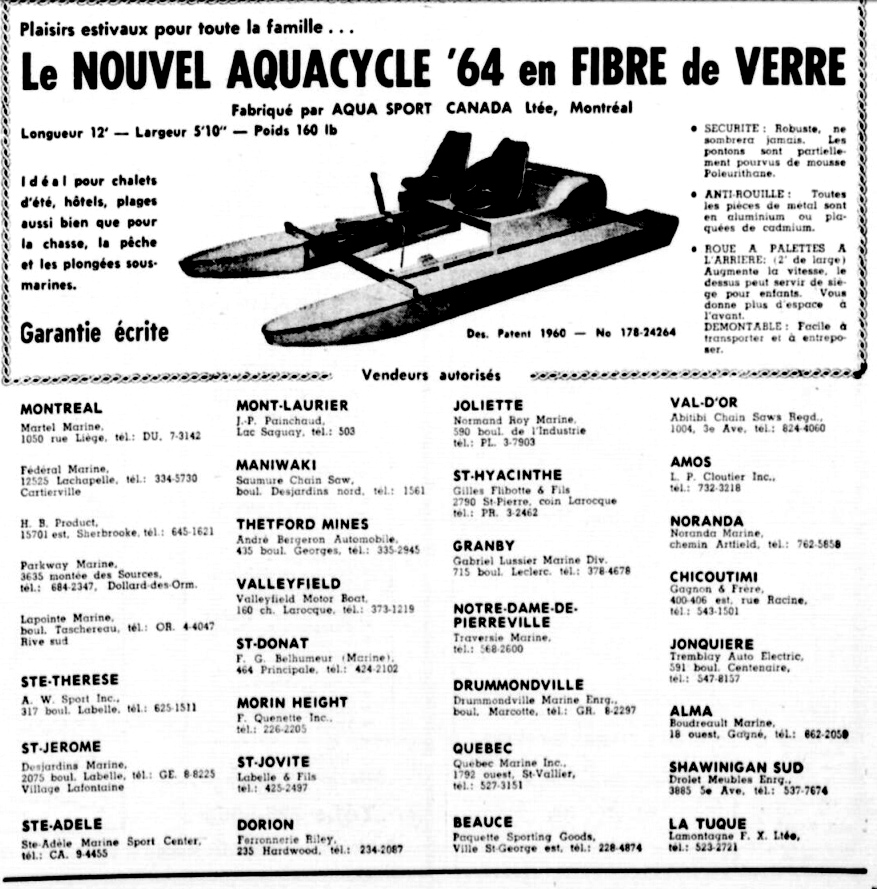 I ALSO FOUND ADS FOR AQUA SPORT AND
THE PRODUCTS THEY OFFERED IN 1964 / 1965.
SINCE THEY WERE MAKING FIBERGLASS PRODUCTS, AND WITH THE
POPULARITY OF SNOWMOBILES, IT IS REASONABLE THAT THEY WOULD
HAVE ENTERED THE SNOWMOBILE CUTTER BUSINESS.