DAVID'S VINTAGE SNOWMOBILE PAGE.
RESTORING THE SPORT ONE PIECE AT A TIME.
PAGE 32,144C
---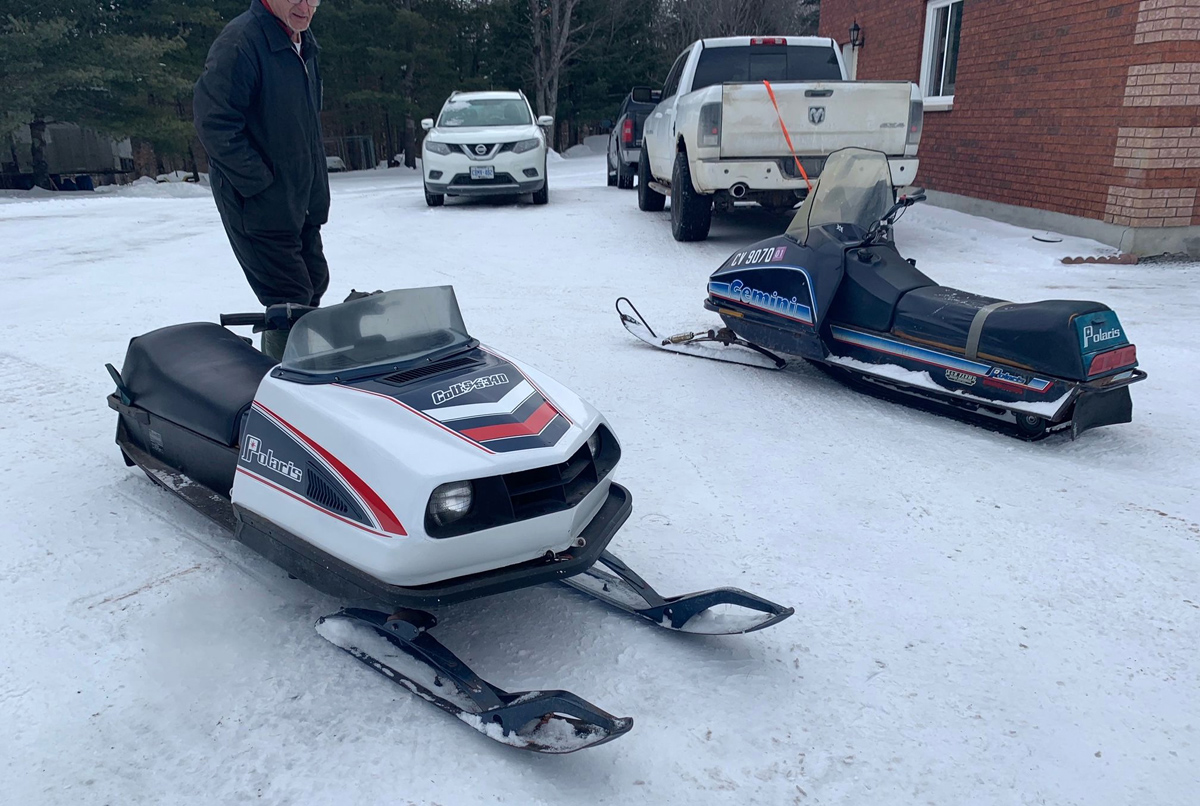 Hi David, I went for the Gemini and in chatting with the gentleman mentioned that I had been looking
for a Colt, but a Gemini would fit the bill. He said ďIíve got a Colt Iíd sell if youíre interestedĒ.
Long story short after a walk to his barn and renegotiating our deal I left with a Colt 340 SS.
Itís a free air machine so fine for a cold day like today but might not be the best for the girls at low speed but I couldnít leave it there.
Iíve always loved the look of the Colt. I had to have it.
I may go back for the Gemini, pictured in the background of the first picture when I was deciding!
I thought you might like and update, the girls were on it all afternoon. Looking forward to getting back on it tomorrow.
Iíll get up early and use the Evinrude to make a trail through our field to give a bit of extra play place. Andre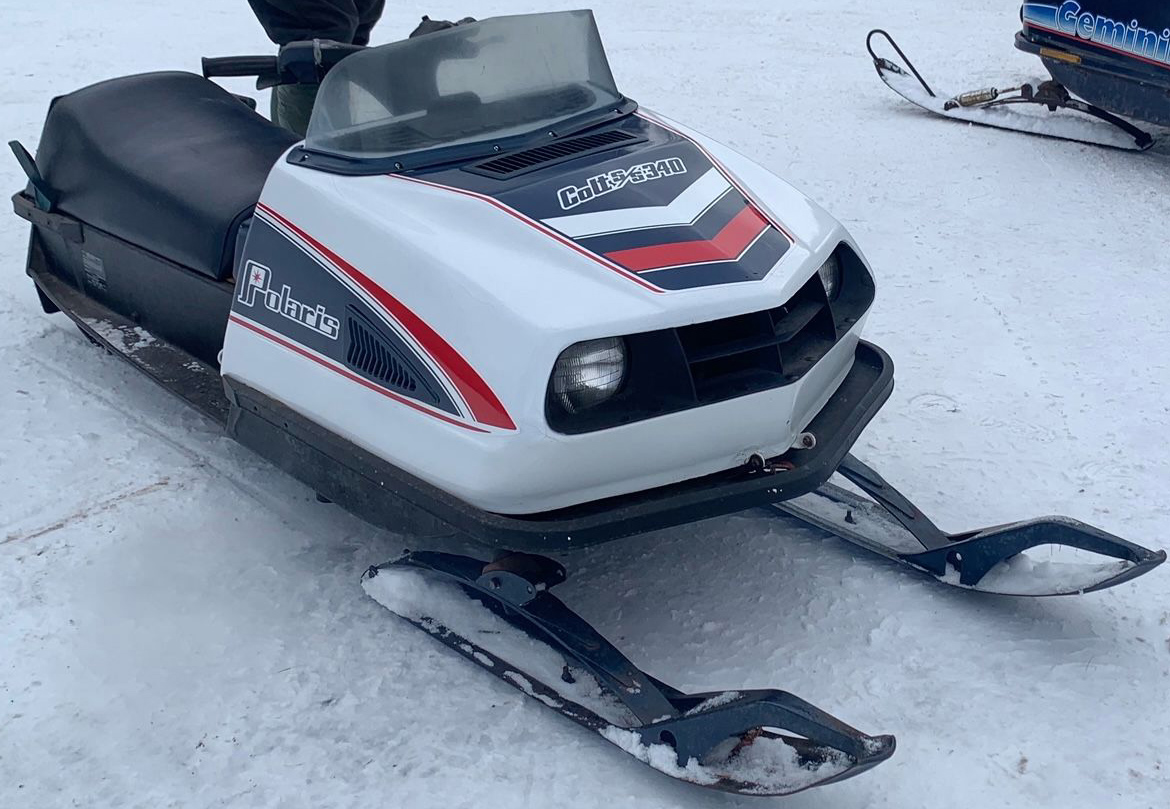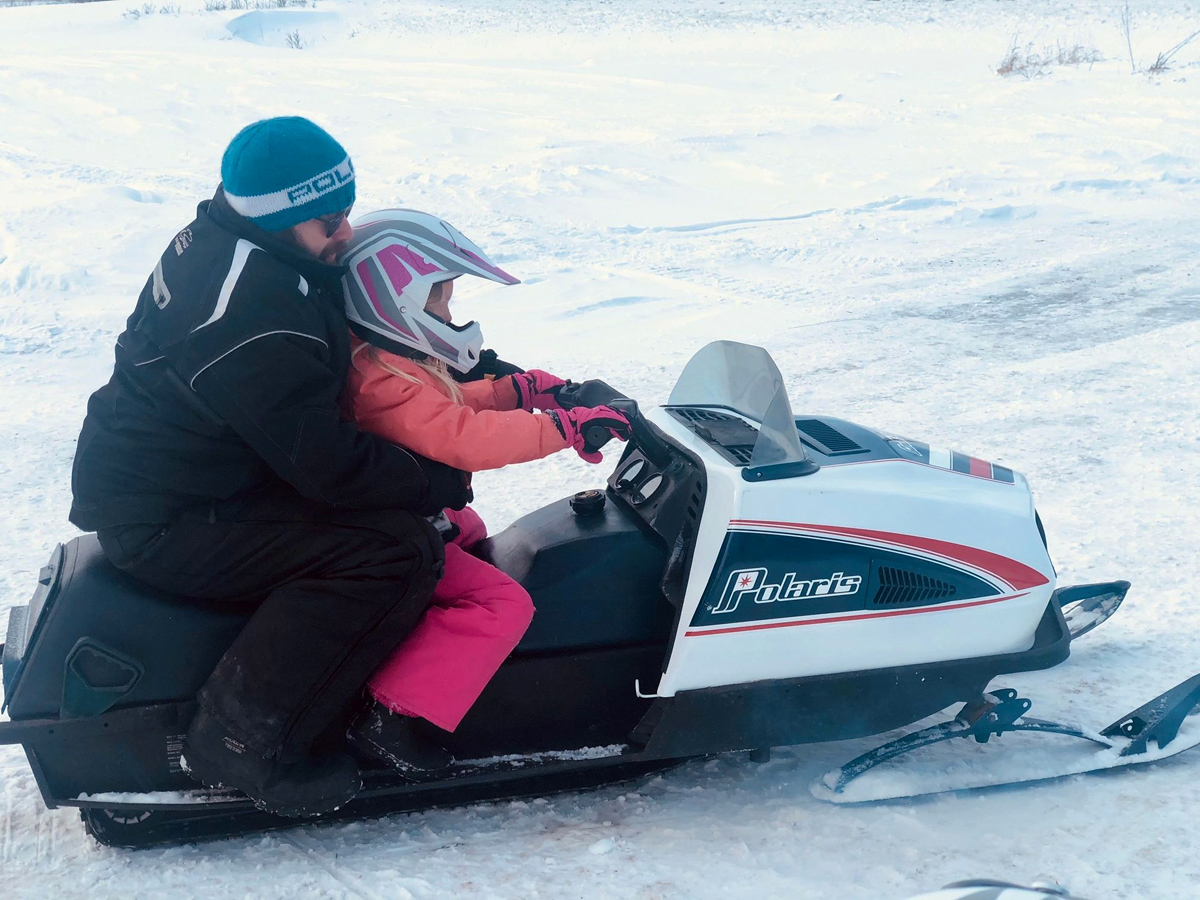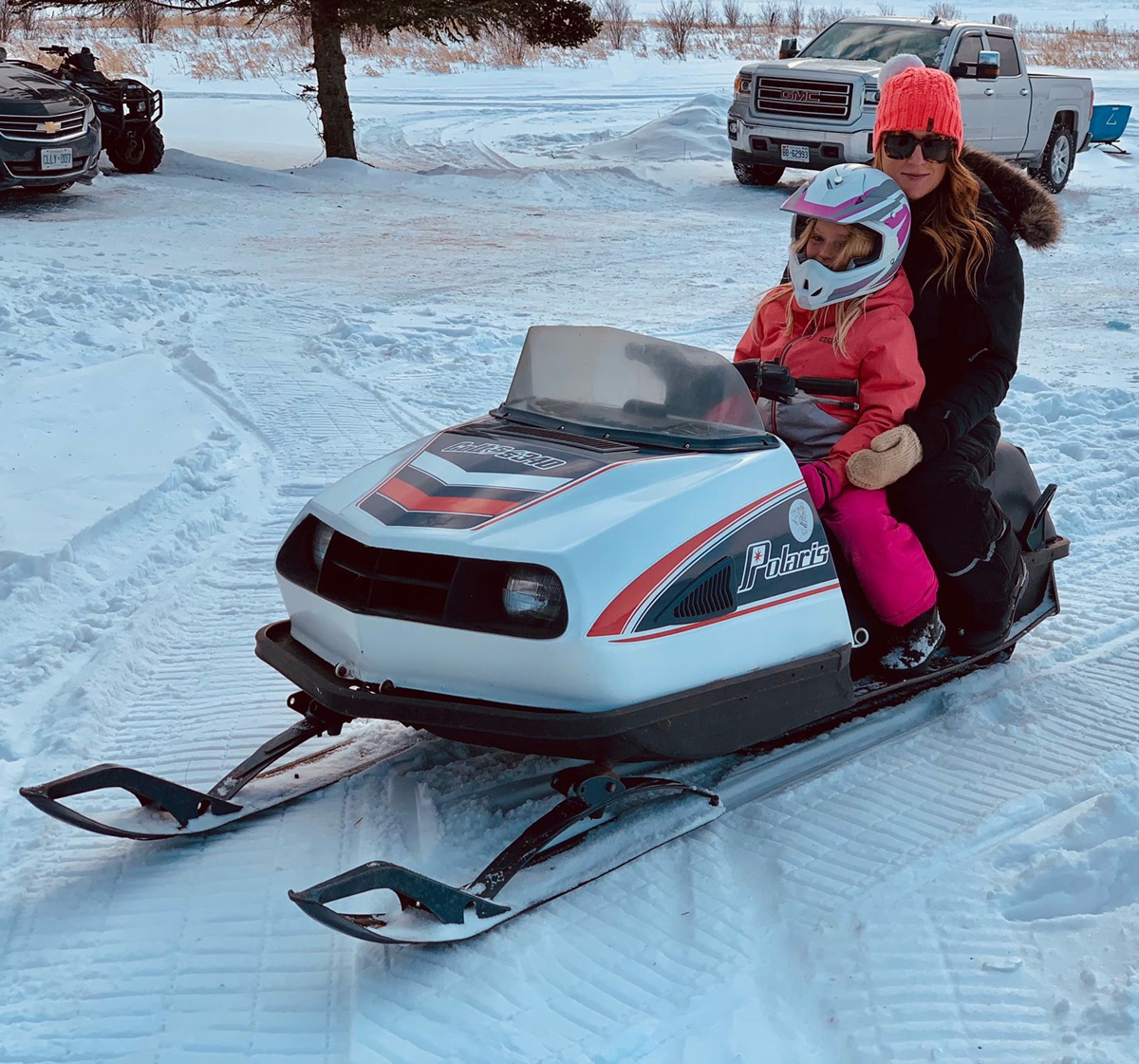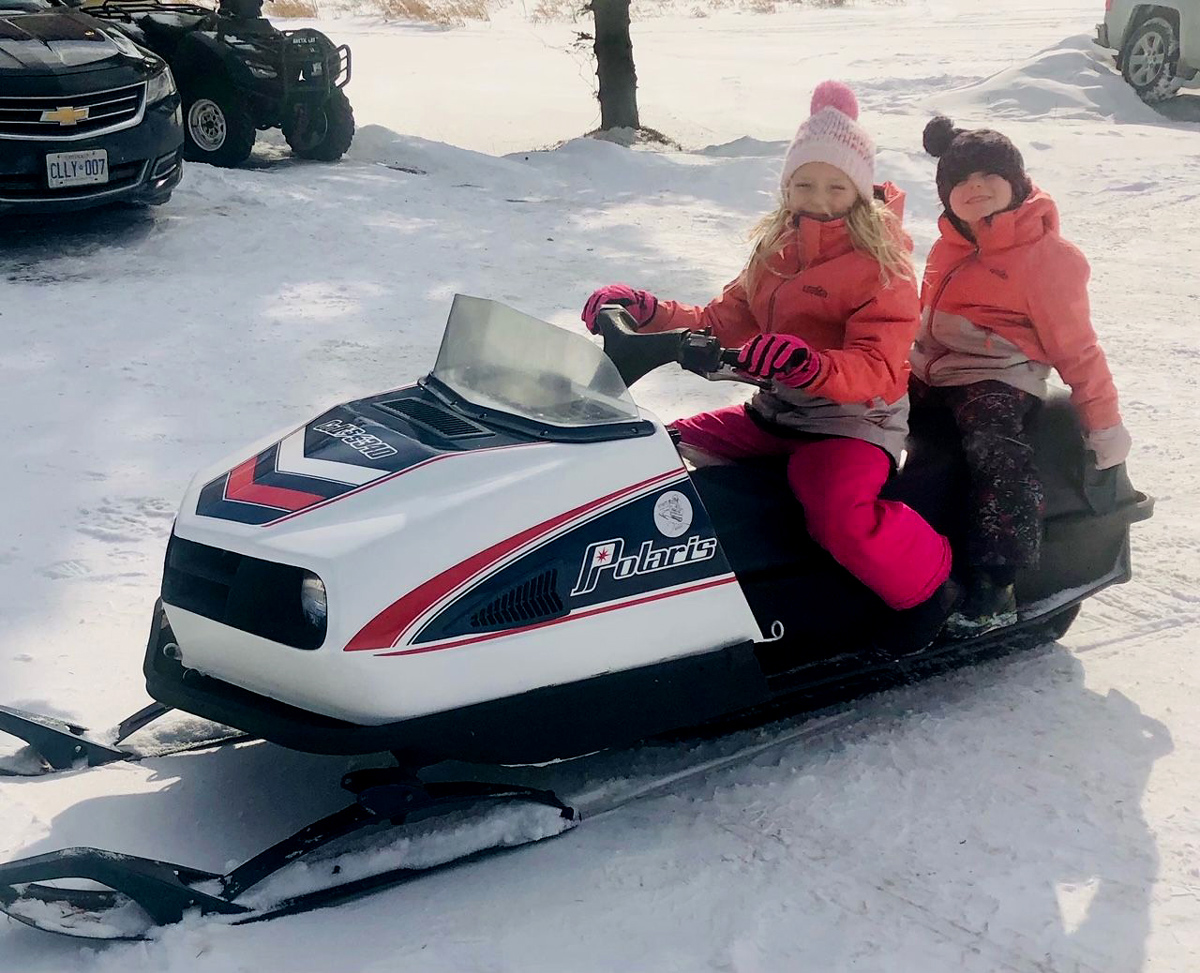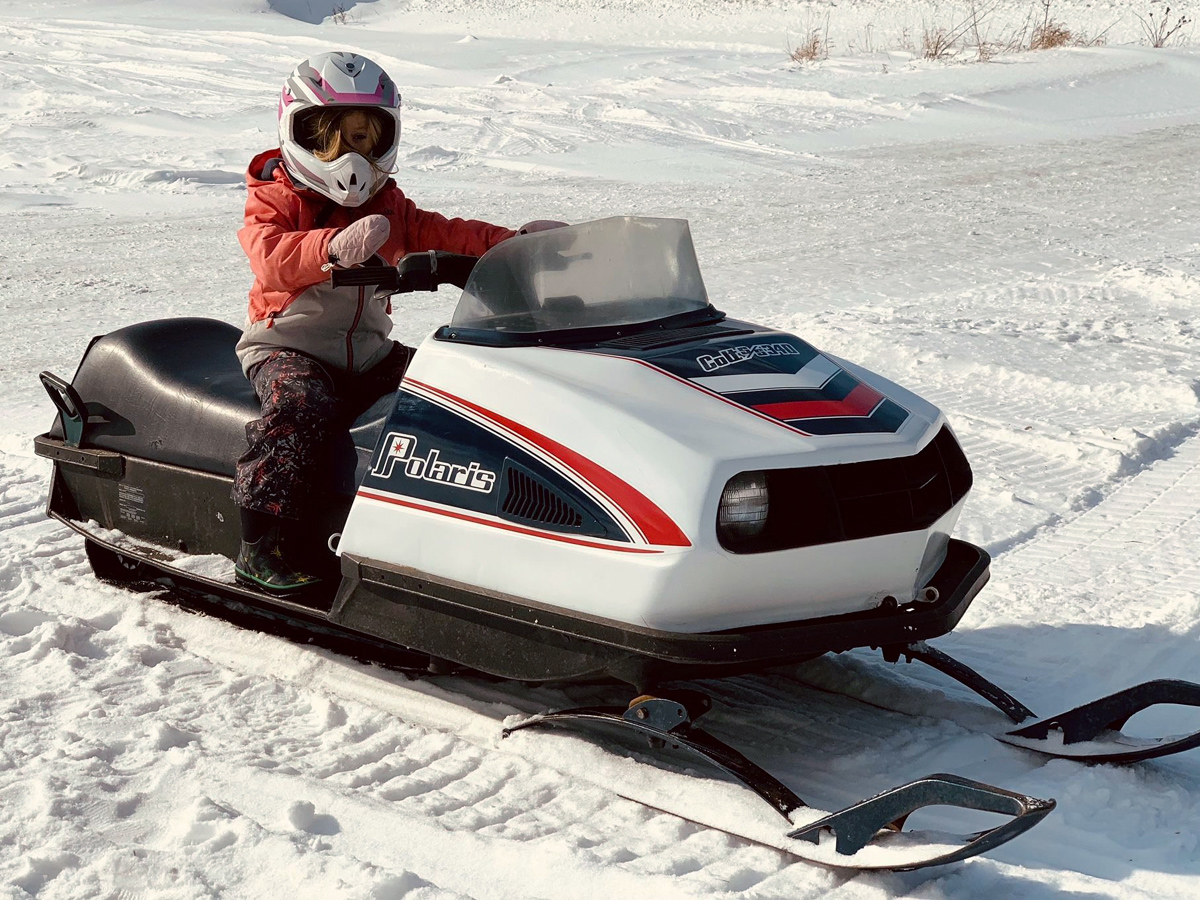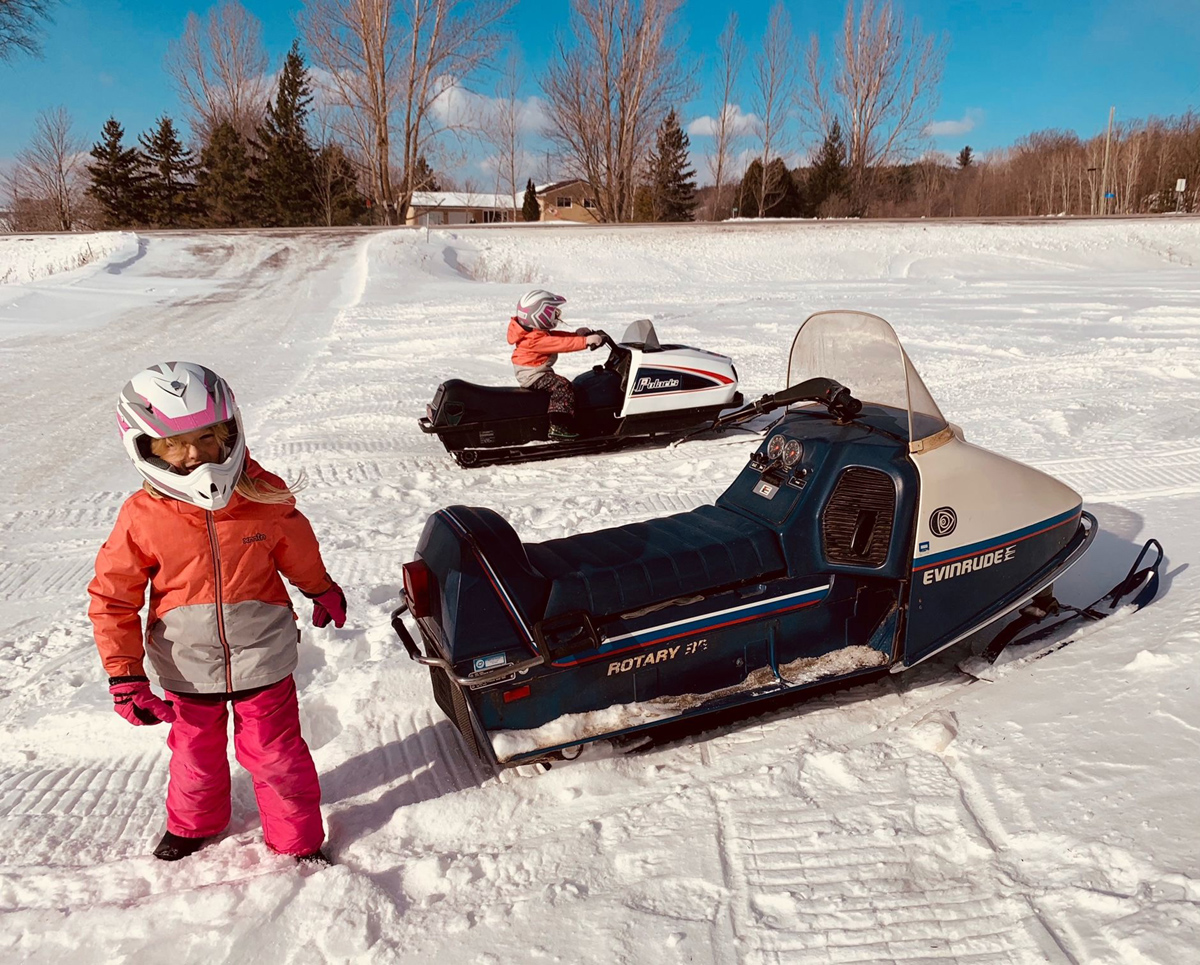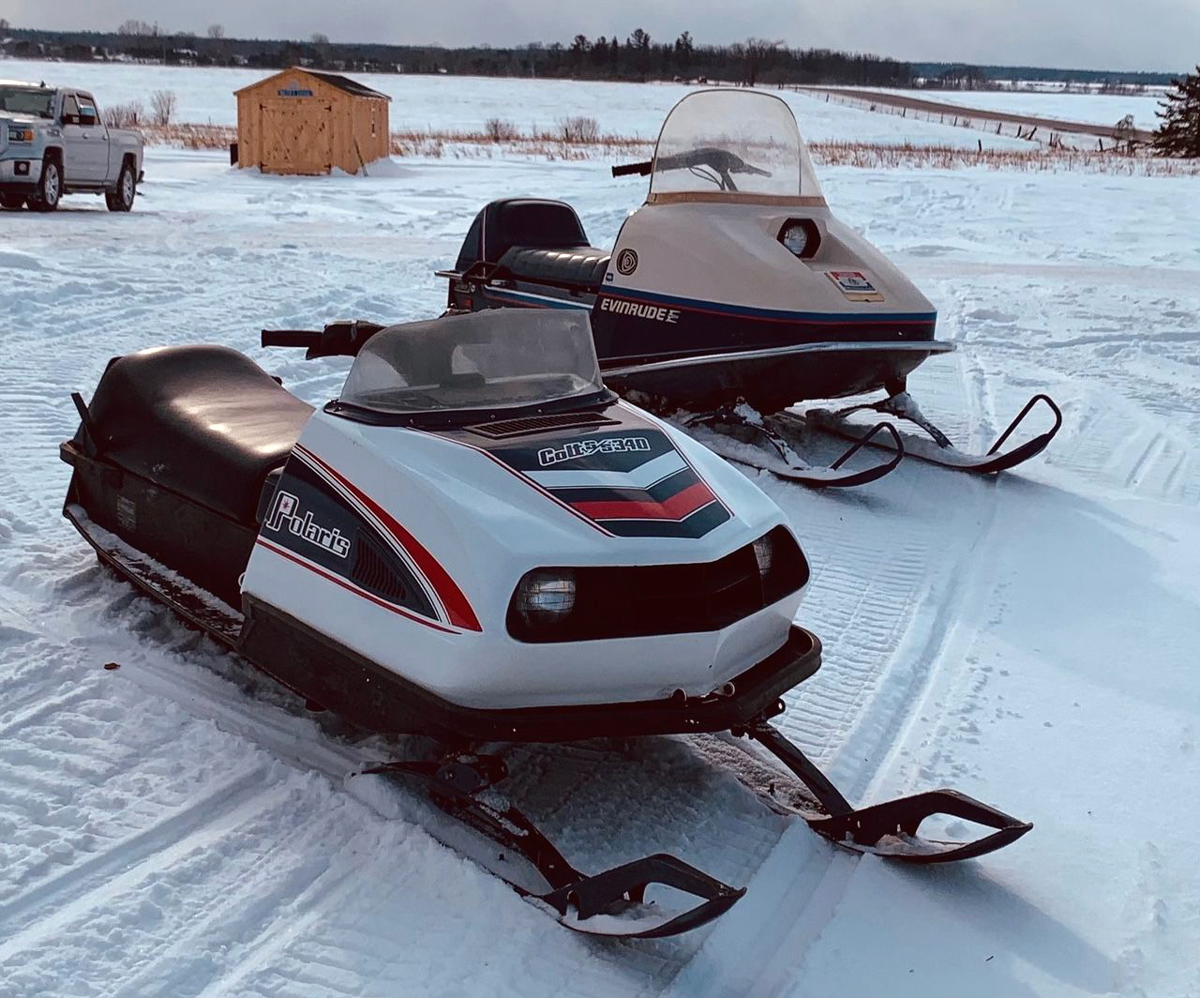 FEBRUARY 9, 2021
POLARIS COLT S/S 340 & EVINRUDE ROTARY SNOWMOBILE &
A TON OF FAMILY FUN !
Hi David, I went for the Gemini and in chatting with the gentleman mentioned that I had been looking
for a Colt, but a Gemini would fit the bill. He said ďIíve got a Colt Iíd sell if youíre interestedĒ.
Long story short after a walk to his barn and renegotiating our deal I left with a Colt 340 SS.
Itís a free air machine so fine for a cold day like today but might not be the best for the girls at low speed but I couldnít leave it there.
Iíve always loved the look of the Colt. I had to have it.
I may go back for the Gemini, pictured in the background of the first picture when I was deciding!
I thought you might like and update, the girls were on it all afternoon. Looking forward to getting back on it tomorrow.
Iíll get up early and use the Evinrude to make a trail through our field to give a bit of extra play place. Andre
THANKS ANDRE FOR THIS GREAT PICTURES !