DAVID'S VINTAGE SNOWMOBILE PAGE.
RESTORING THE SPORT ONE PIECE AT A TIME.
PAGE 32,178D
---
BE SURE TO SCROLL ALL THE WAY DOWN TO SEE SNOWMOBILE HISTORY.
BELOW IS A VERY RARE SKI PONY CHIMO
MADE BY SNO PONY SNOWMOBILE LTD.
THE HISTORY OF THIS SNOWMOBILE GOES BACK TO OOKPIK SNOWMOBILES.
IT EVOLVES INTO THE CHIMO SNOWMOBILE.
CHIMO GOES BANKRUPT.
SKI PONY COMES INTO THE PICTURE.
---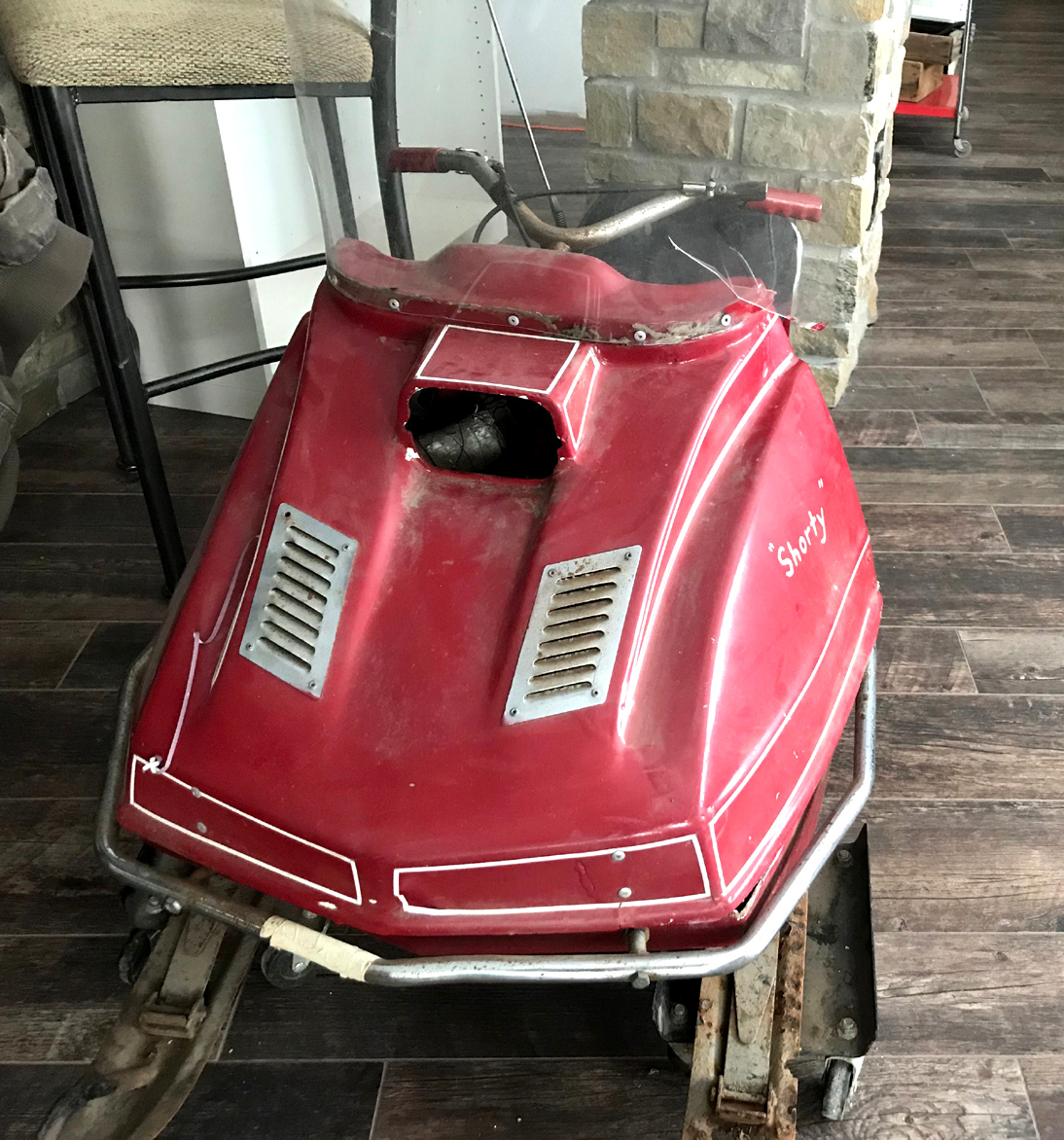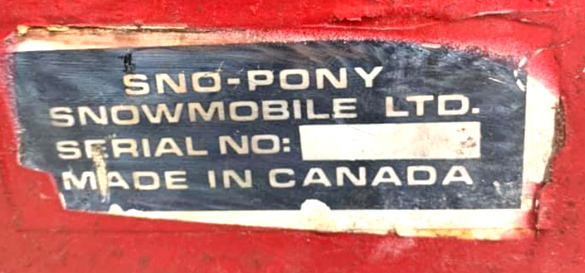 FEBRUARY 13, 2021
SKI PONY CHIMO
MADE BY SNO PONY SNOWMOBILE LTD.
The sled is owned by Tom Barden.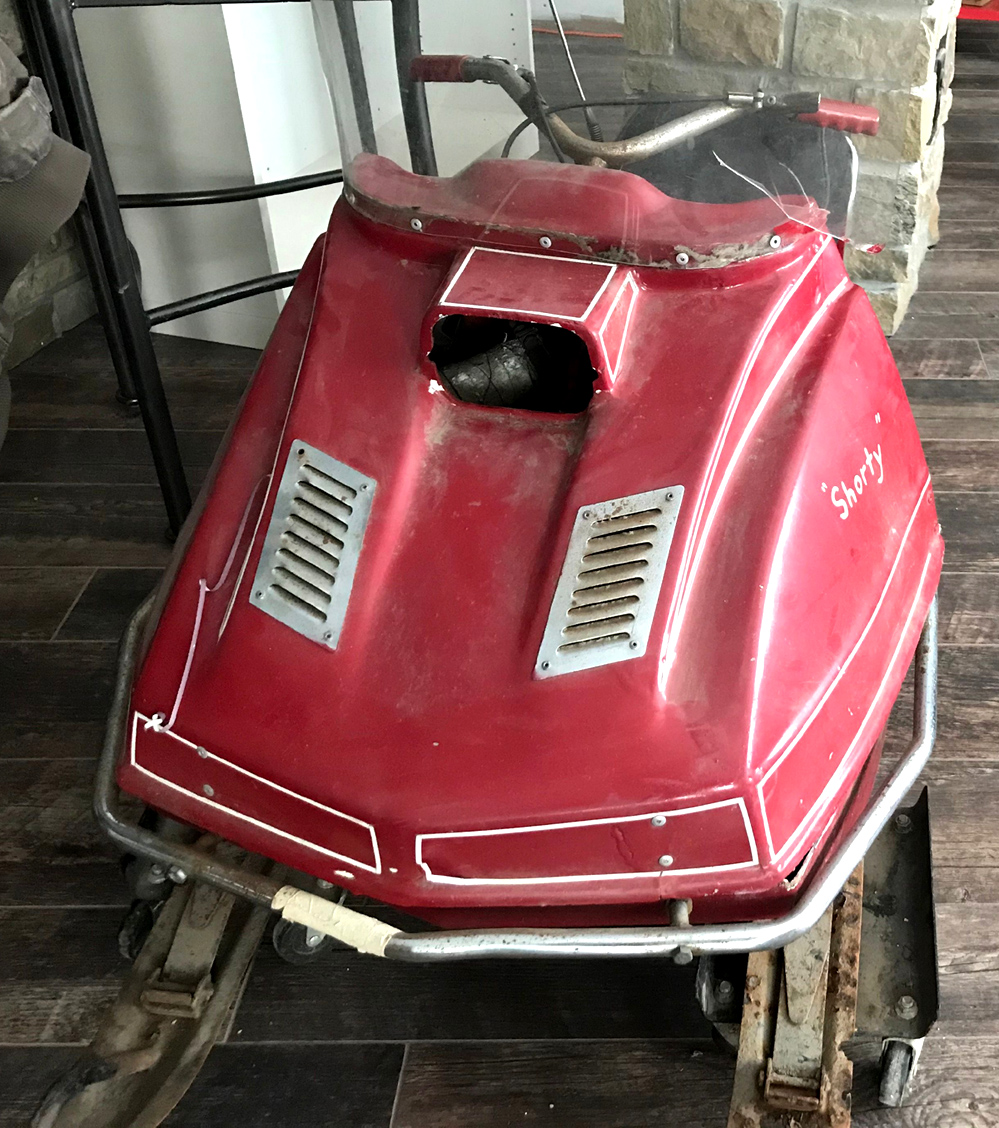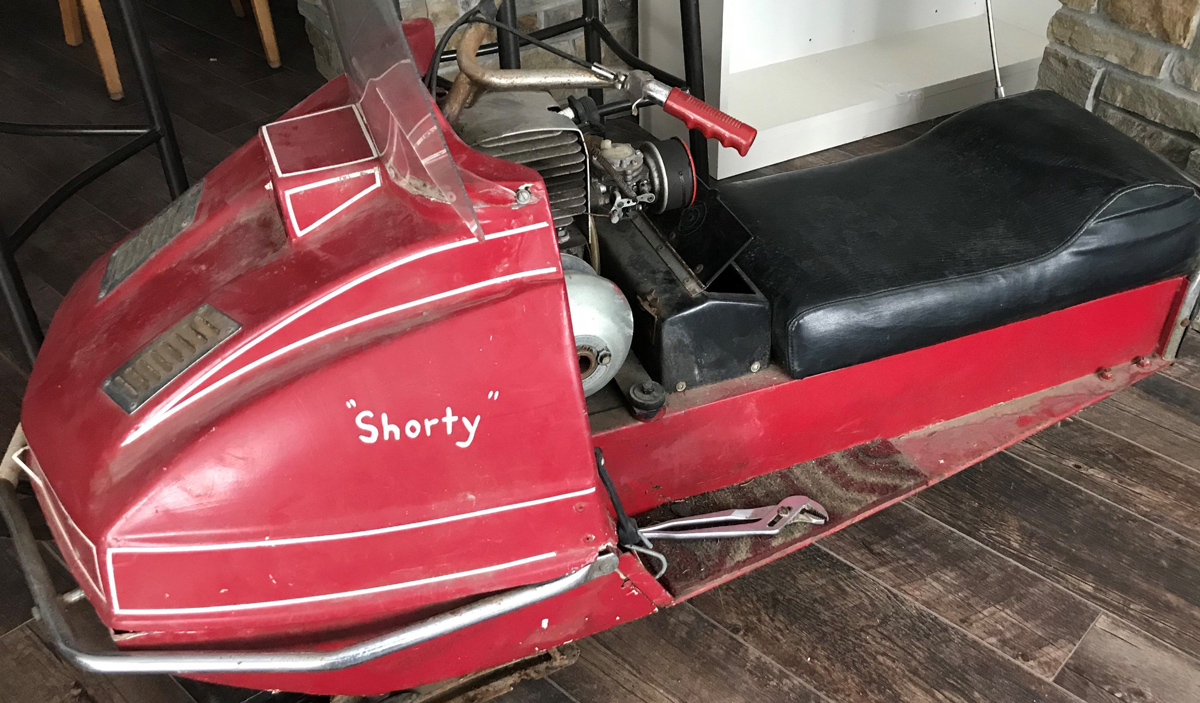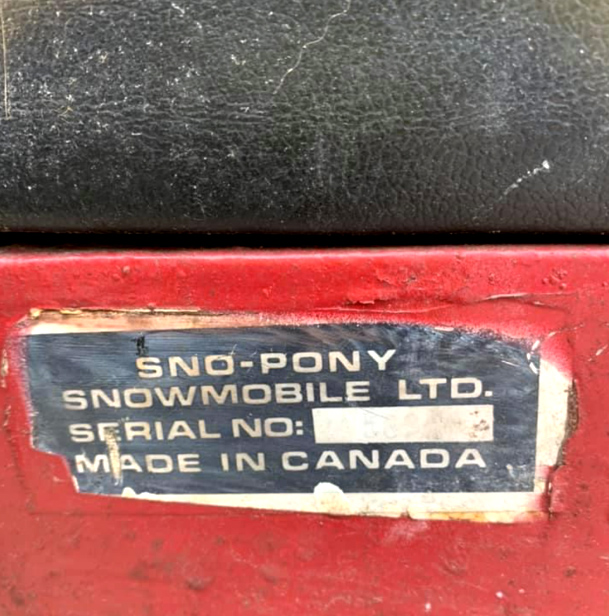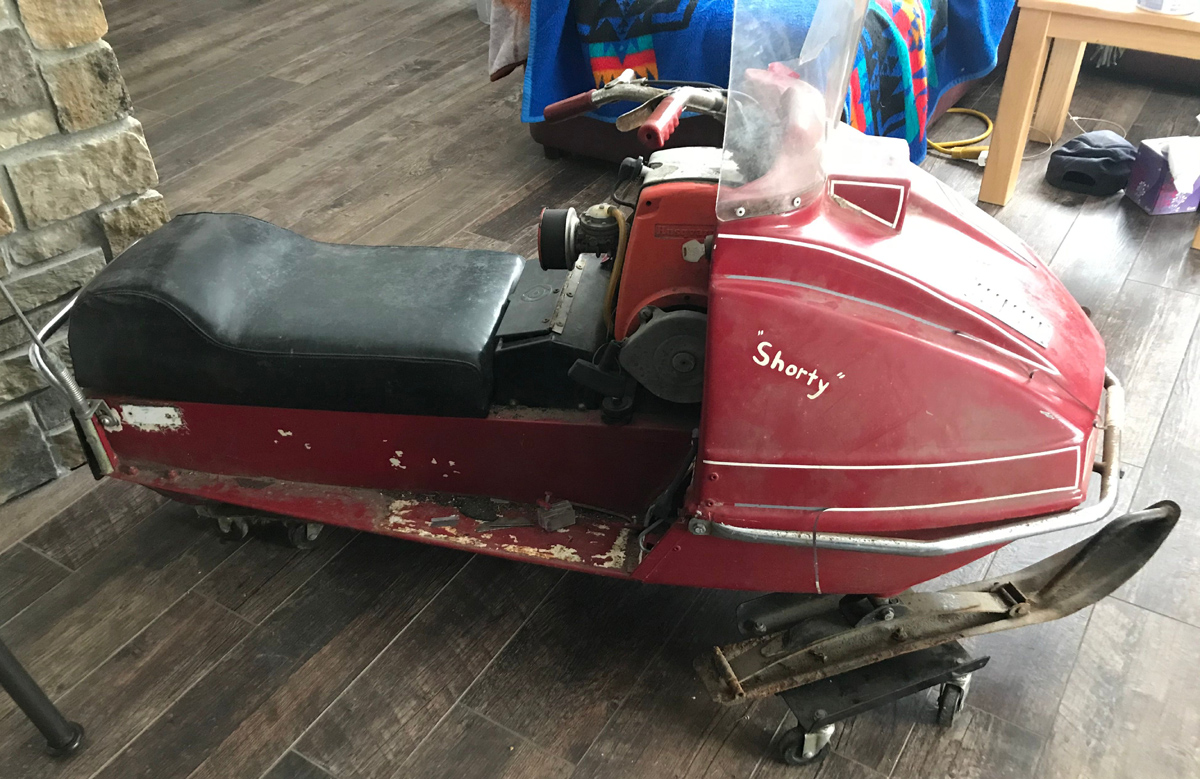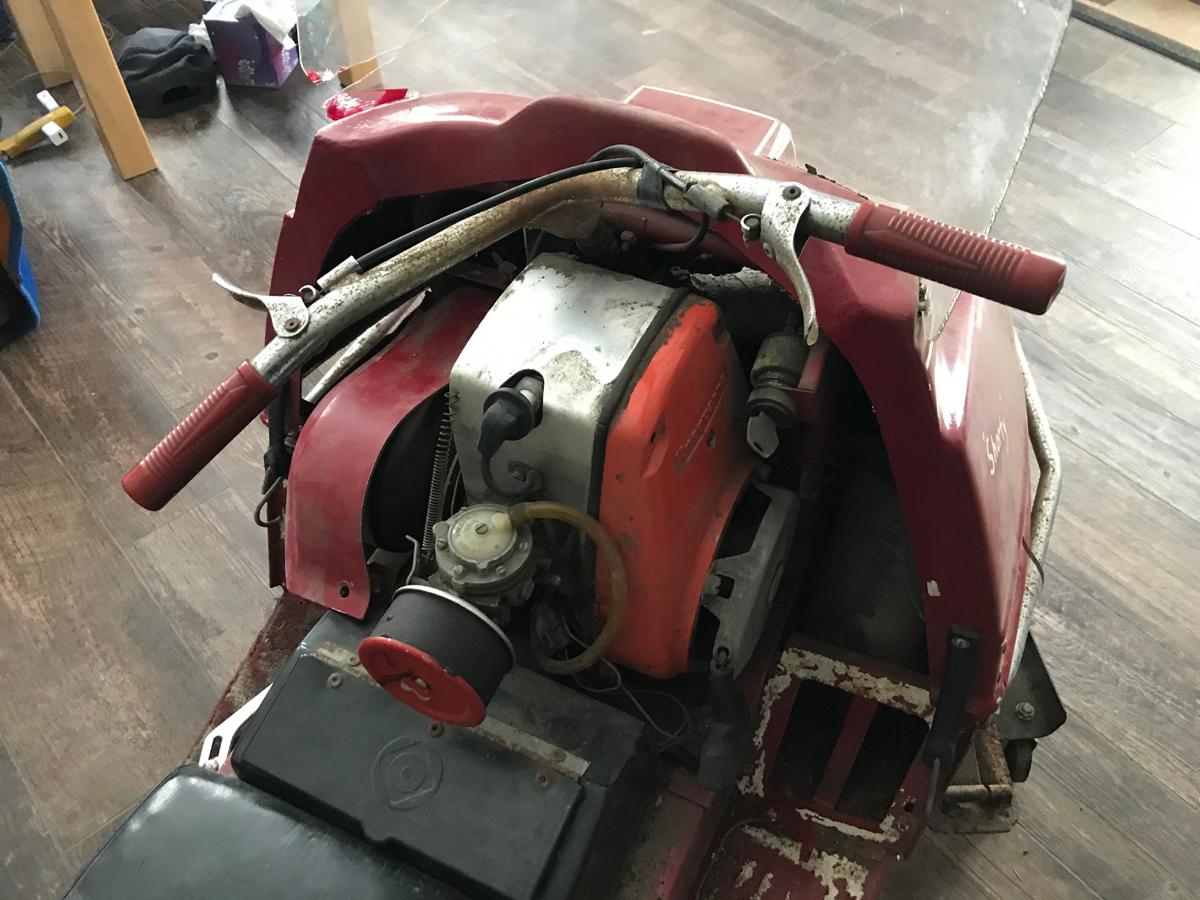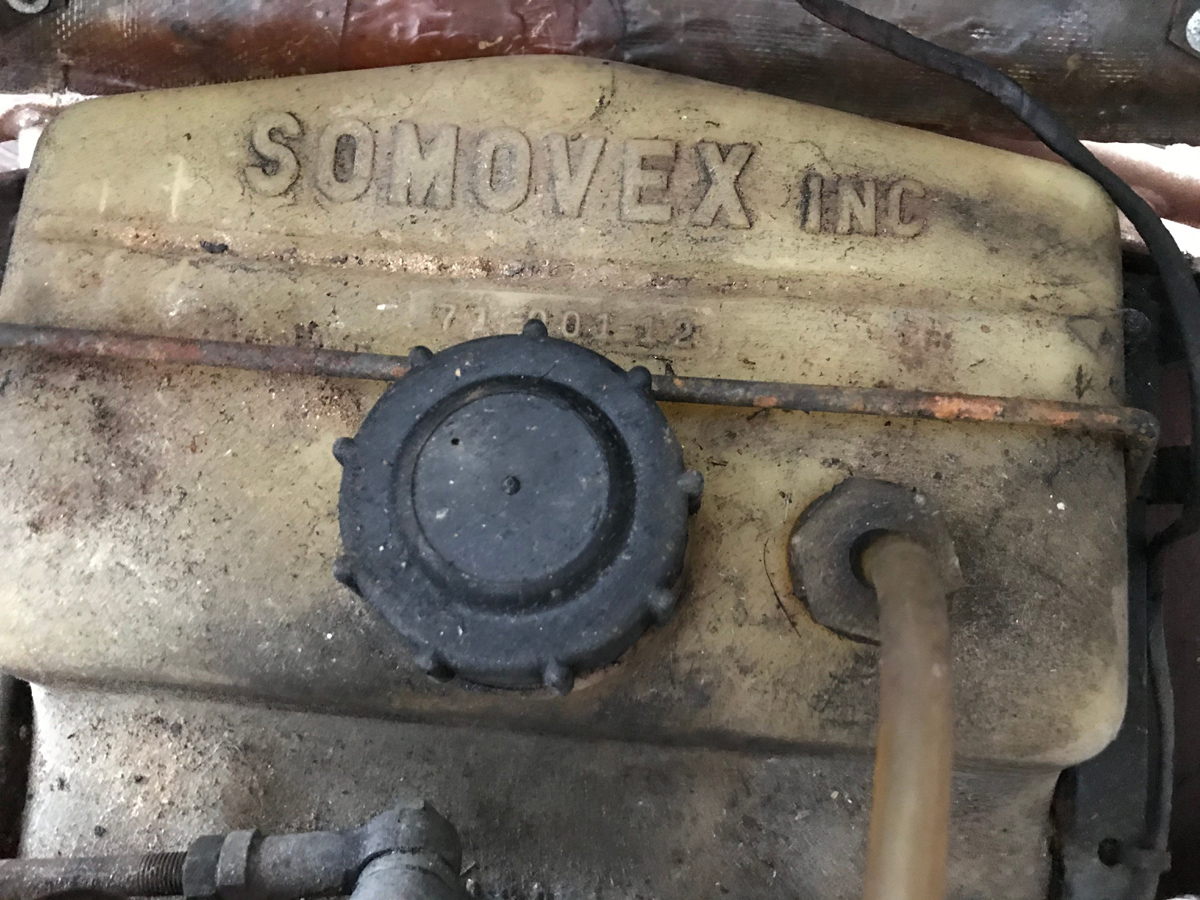 I RECEIVED AN EMAIL ASKING FOR INFORMATION ON THIS SNOWMOBILE.
IT IS BASICALLY A CLONE OF A CHIMO SNOWMOBILE.
David - I'm In search of any pictures of a Ski Pony chimo made by the SNO PONY SNOWMOBILE LTD company.
Doing restoration and need photos to put back to original.
Also any other history we can find out.
we are basically looking for pictures decals that go on the sled, so we can restore this correctly.
We are just getting into the showing and restoring adventure. Here we come!
We did talk to Pierre Pellerin. He thinks there may be 10 of these out there.
We just want to restore correctly if we can. Thank you for your help.
---
The article in Pierre's book explains why it is a Ski Pony Chimo made by the SNO PONY SNOWMOBILE LTD company.
Written by Pierre Pellerin. The article is in his volume 3 book.
---
Tag on the snowmobile is sno pony snowmobile LTD made in Canada.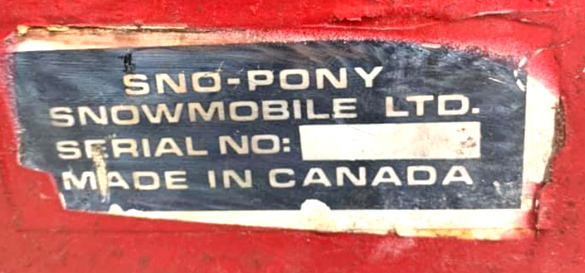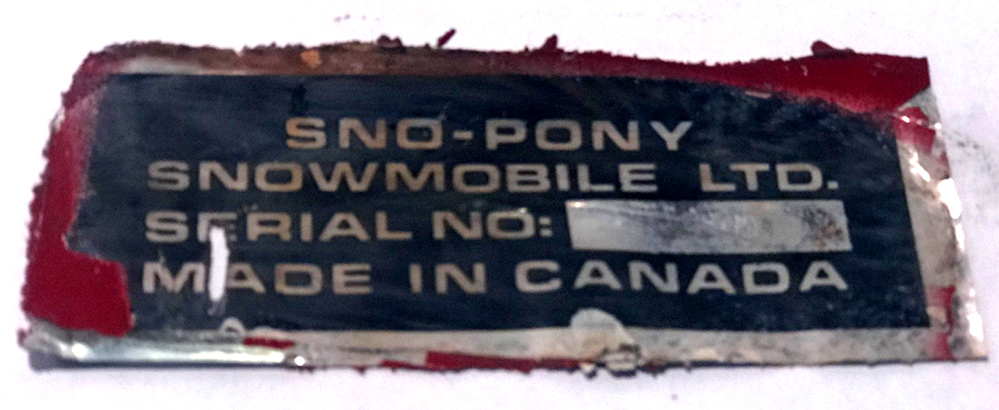 The sled is in good condition. We are looking for a very few parts.
The tag is not on the machine right now because we are starting to redo it but I do have it.
We are getting the tunnel sand blasted and primed.
---
EMAIL DAVID WITH INFO.
or
EMAIL Angela Edwards WITH INFO.

---
I ASKED PIERRE PELLERIN FOR SOME HELP WITH THIS SNOWMOBILE.
HERE IS WHAT HE SAYS..............
Yes this snowmobile is the one you can see in my book volume III page 834. Made by Jean Louis Nagant.
This man was alive a couple of years ago. He is like we said in french ''Maquillon''.
He was buying companies or stock and would then re-sell them.
I can not 100 % prove it but I found his name in over 10 company transactions like with Sno Star, Apollo, Master Jet, Jay Hawk,
Bob Cat, Ski Pony (Simplex), Chimo (Somovex). Montagnais, Chimo made in Lac St Jean by marchand.
I saw him 2 or 3 time in the 2000's. He was helping people to get money from the government to start a company.
Later he would sell the parts to the company to help them. If that company would go bankrupt, he would buy the parts and start with
another who wanted to produce snowmobiles. At the Somovex auction his company (Simplex) bought the big parts of the auction.
Later the parts were sold to Marchand of Lac St Jean and to Masse at St Agapie. Nagant was Masse's partner at Ski Pony.
George Dufrane ( sno chief company ) probably bought Chimo parts from him as well.
---
Nagant said One Ski Pony Chimo mini snowmobile prototype was made.
( See the picture in the my book. The picture is from him ).
10 other snowmobiles were not finished but were sold before the bank locked the factory.
He said to me one time they sold parts and machines before the Ski Pony bankruptcy auction.
Probably this red machine was the yellow one on page 843 in my book.
---
Anyway David, it's the ID tag / Label which is important.
This machine was yellow when they shipped it to the USA.
This proves what Jean louis Nagant said. The machine it a Chimo and it was easy to make a clone.
This red snowmobile in these pictures ( Shorty ) is probably the Ski Pony Chimo made by Sno Pony Snowmobile LTD.
Pierre Pellerin
BE SURE TO SCROLL ALL THE WAY DOWN TO SEE SNOWMOBILE HISTORY.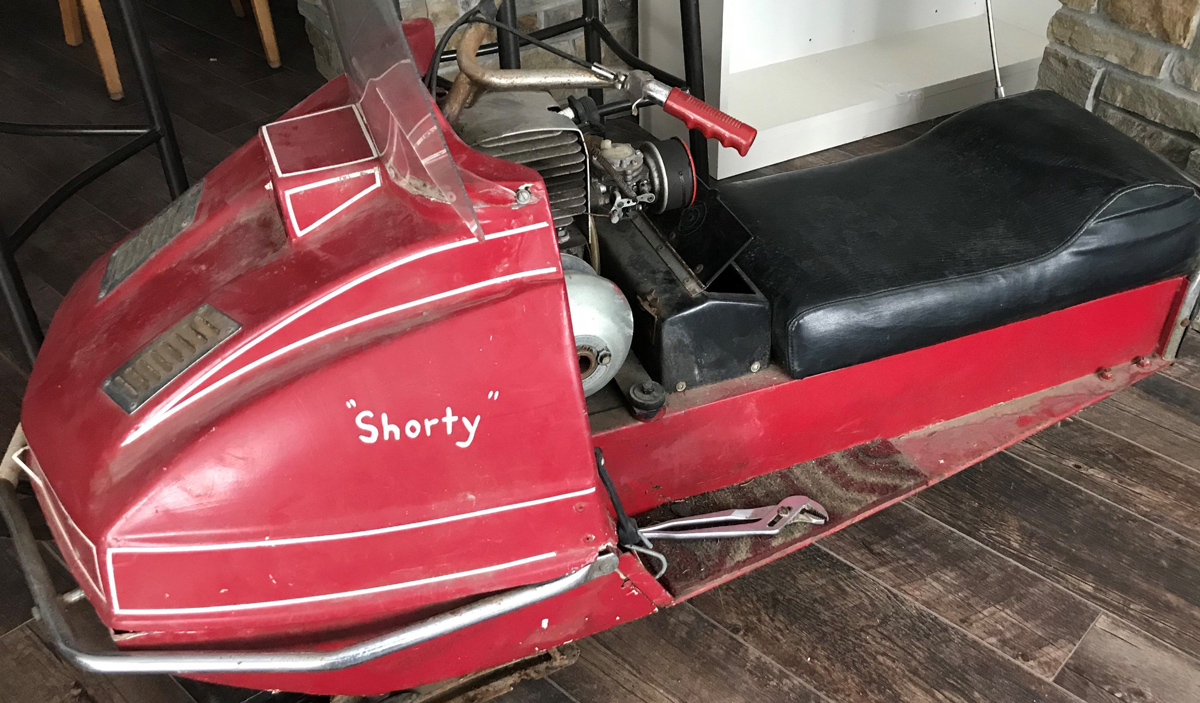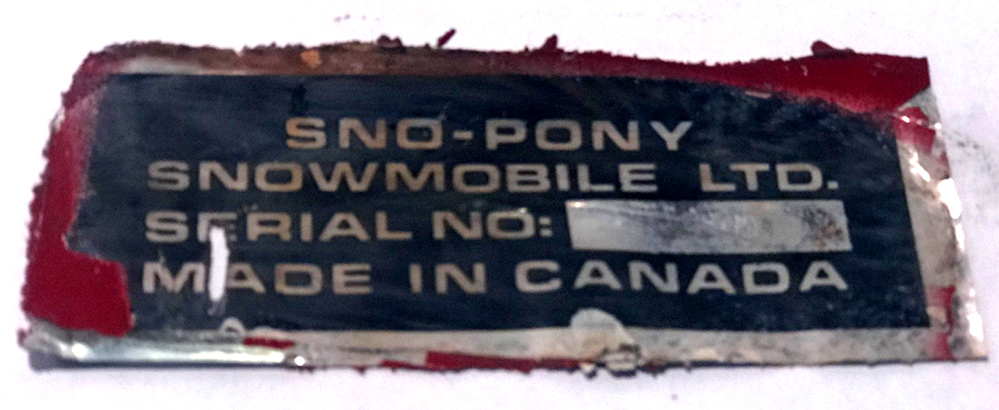 SKI PONY CHIMO SNOWMOBILE
BY SNO PONY SNOWMOBILE LTD COMPANY
---
HERE IS SOME HISTORY ON HOW
THIS SLED GOT TO THIS POINT.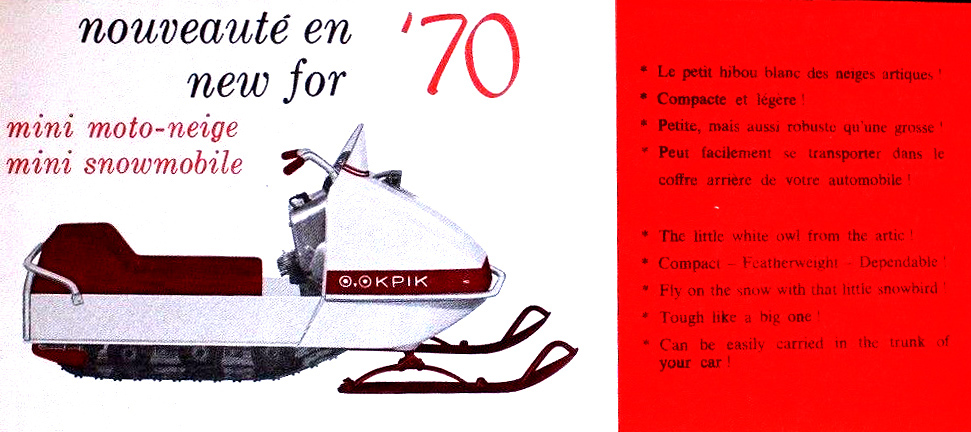 THE QUÉBEC GOVT WOULD NOT ALLOW THEM TO REGISTER THIS
COMPANY SO THEY CHANGED THE NAME TO CHIMO FOR 1971.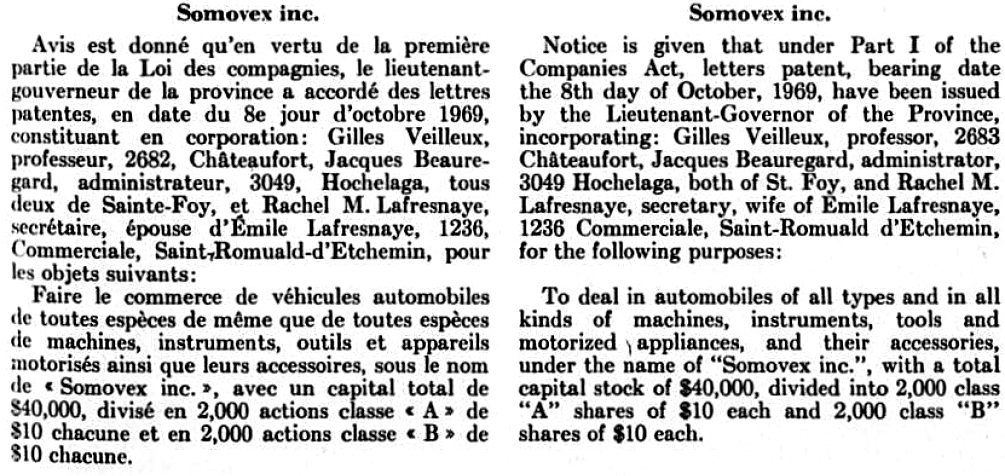 SOMOVEX INC WAS FORMED AND THEY WOULD SELL SNOWMOBILES UNDER THE NAME OF CHIMO.

SOMOVEX INC INFO WAS UPDATED IN NOVEMBER 1970 / THEY WOULD SELL SNOWMOBILES UNDER THE NAME OF CHIMO.
ALL OF THE SNOWMOBILES
BELOW ARE CONNECTED !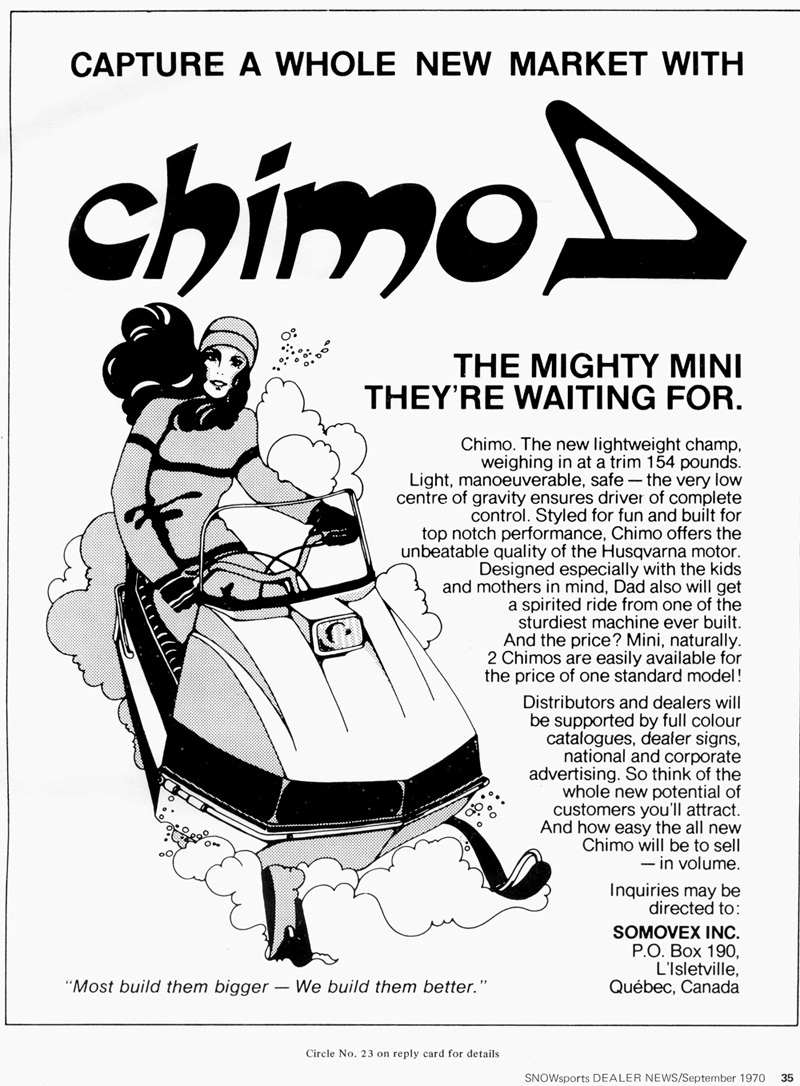 1971 CHIMO SNOWMOBILE BY SOMOVEX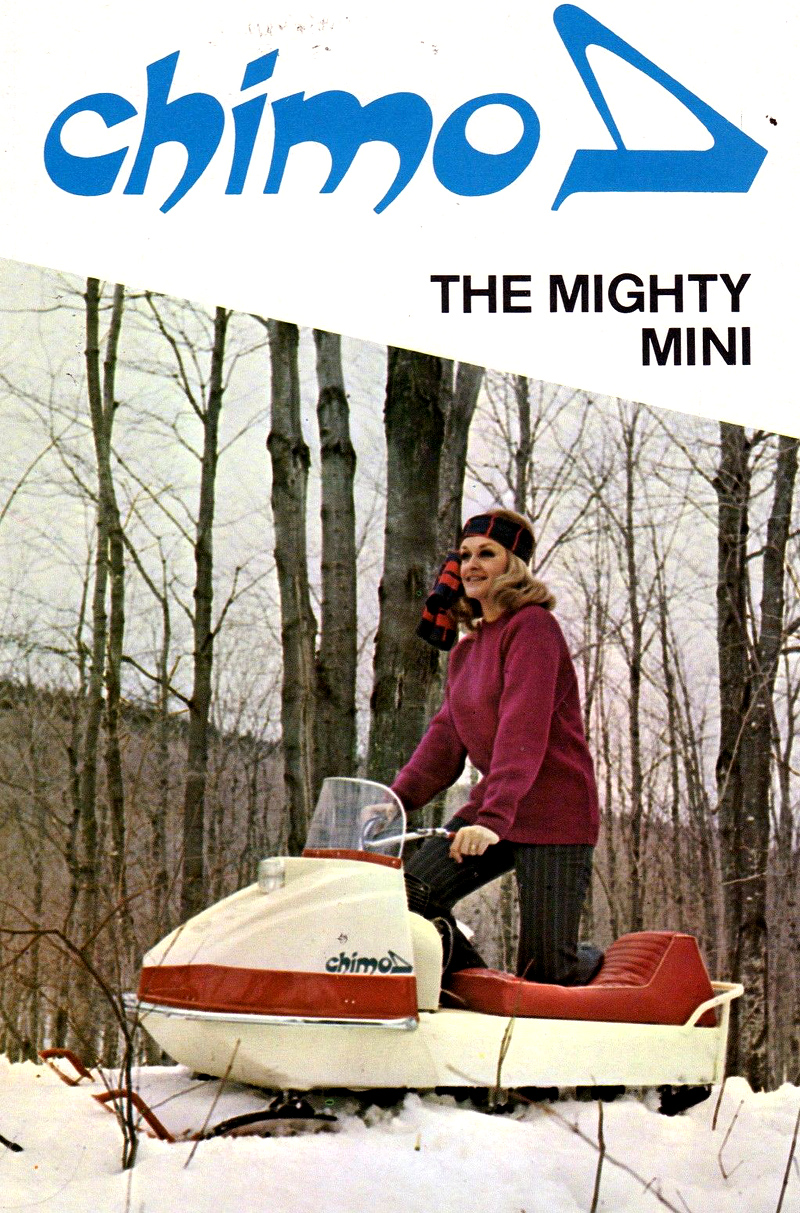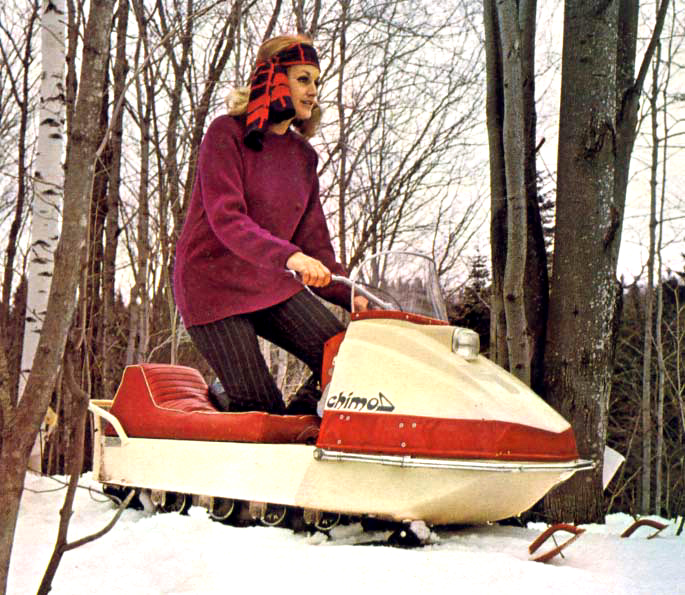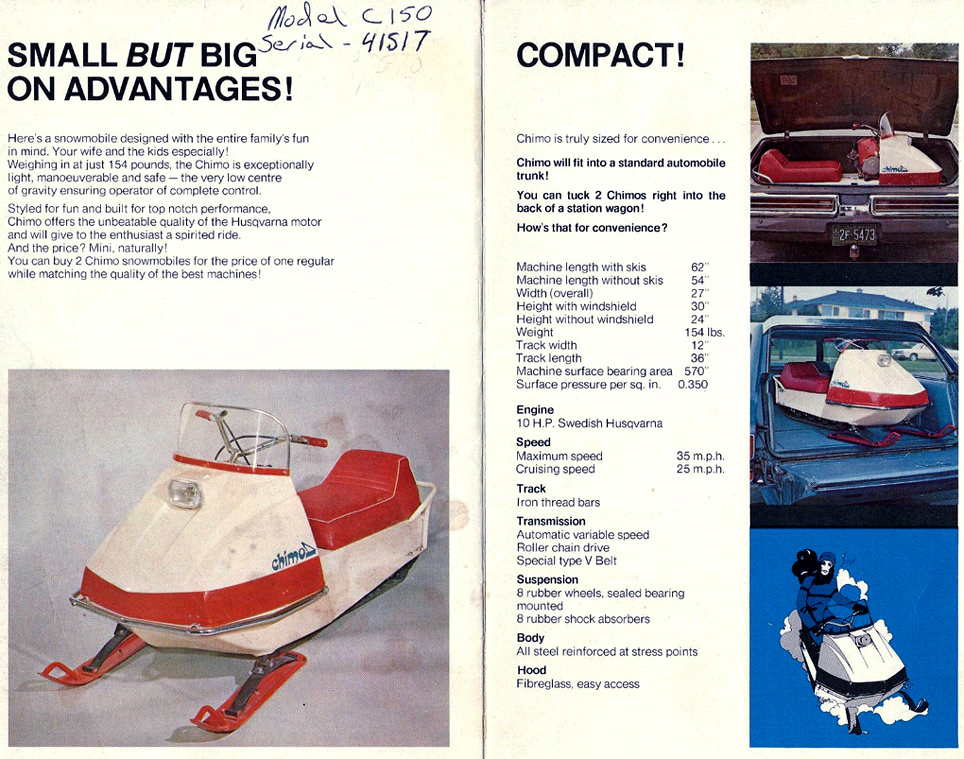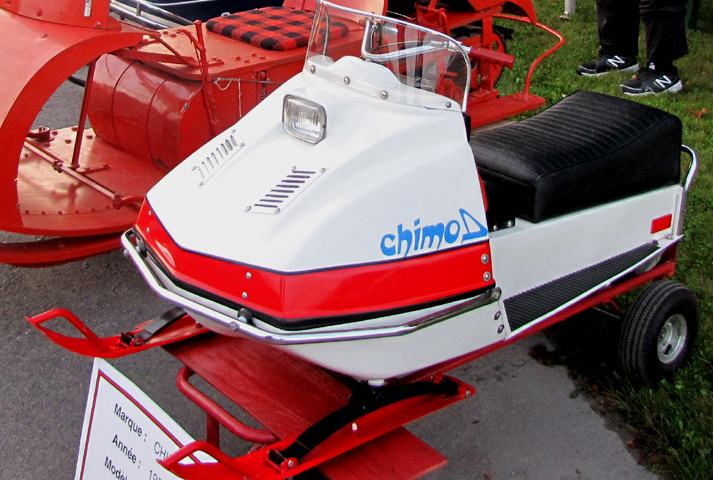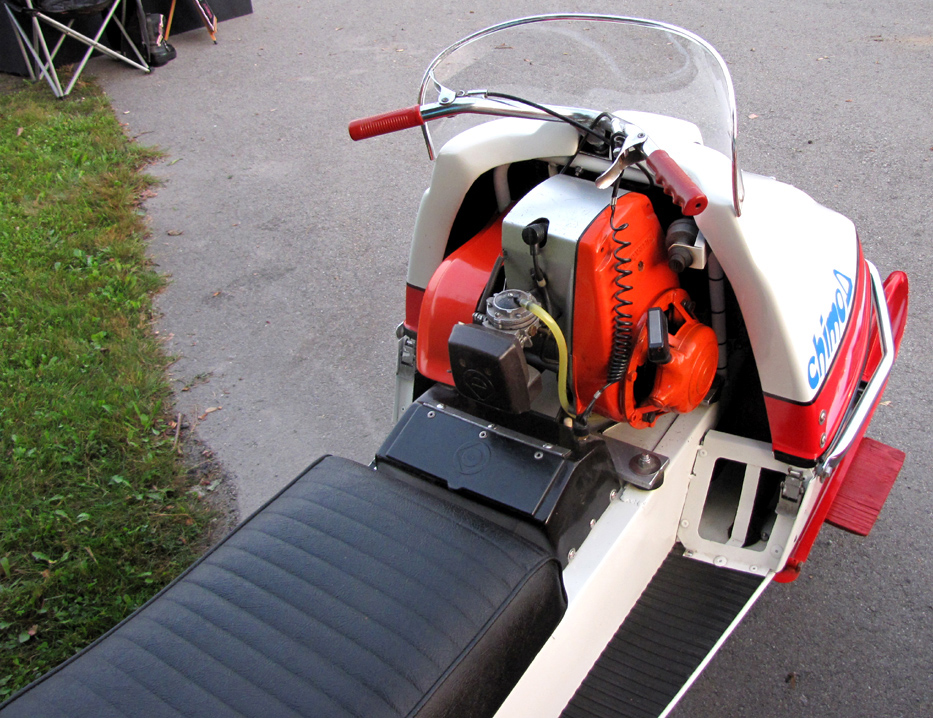 1971 CHIMO SNOWMOBILE BY SOMOVEX
SNO CHIEF PAPOOSE SNOWMOBILE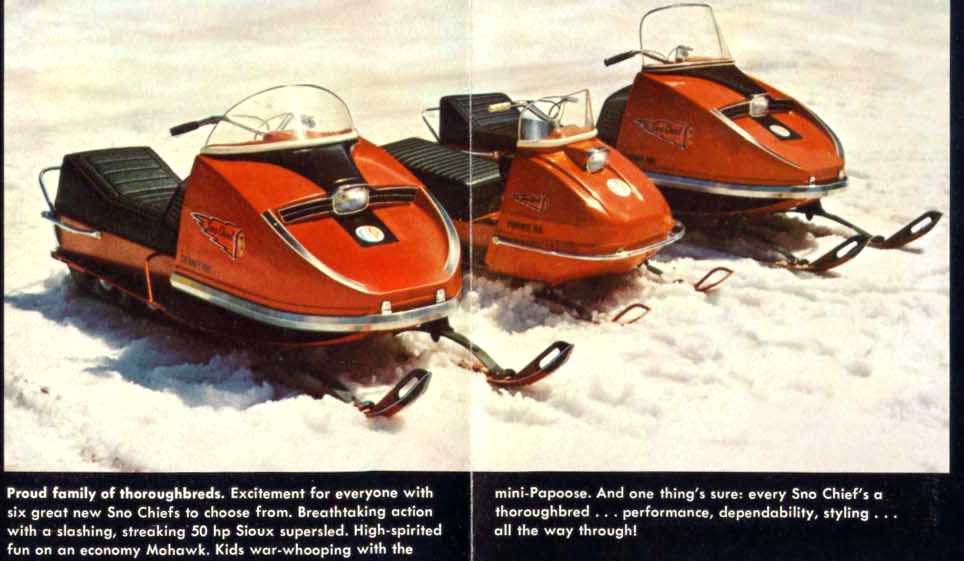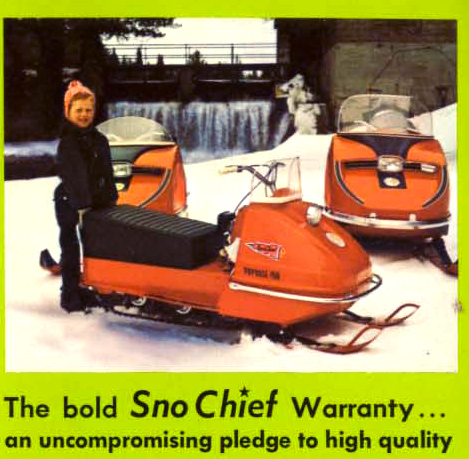 SNO CHIEF PAPOOSE SNOWMOBILE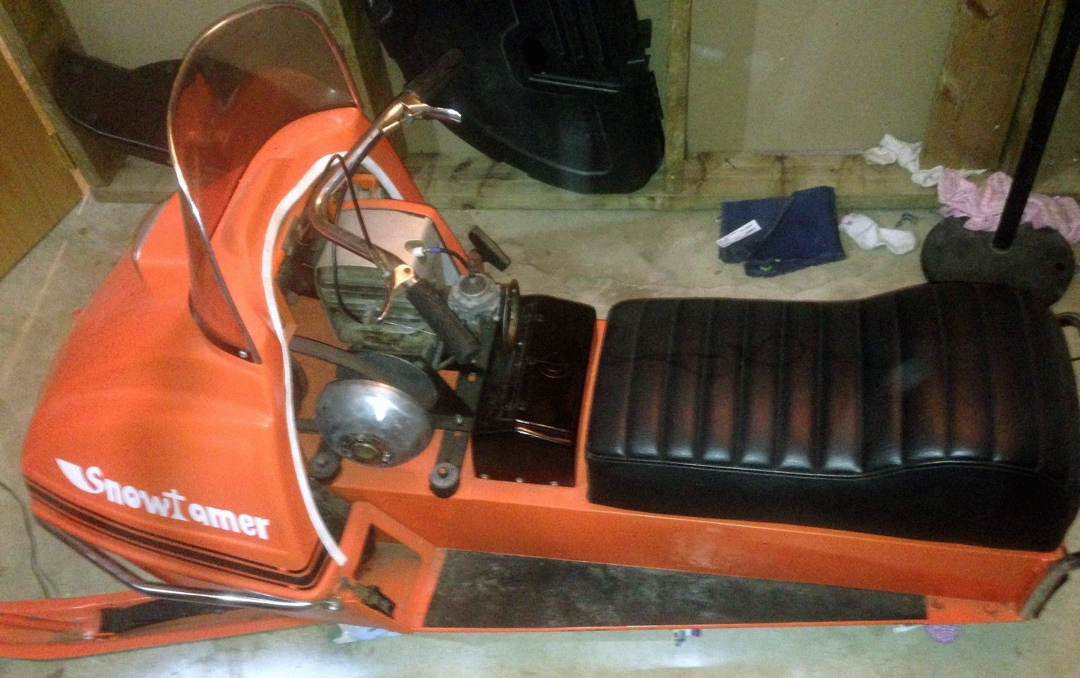 SNOW TAMER SNOWMOBILE SOLD IN J C PENNEY STORES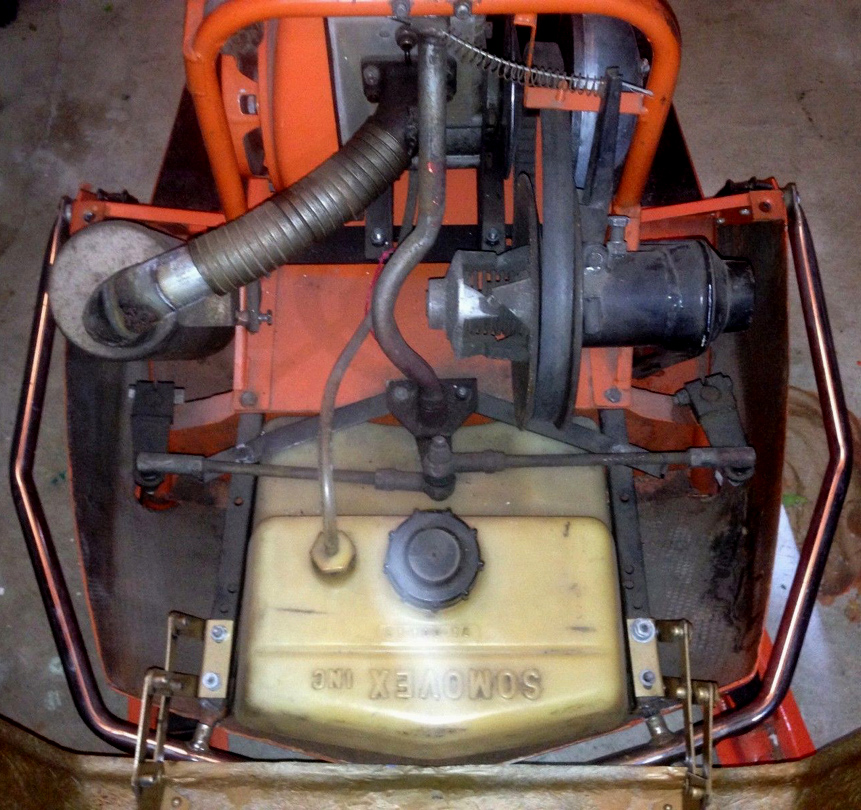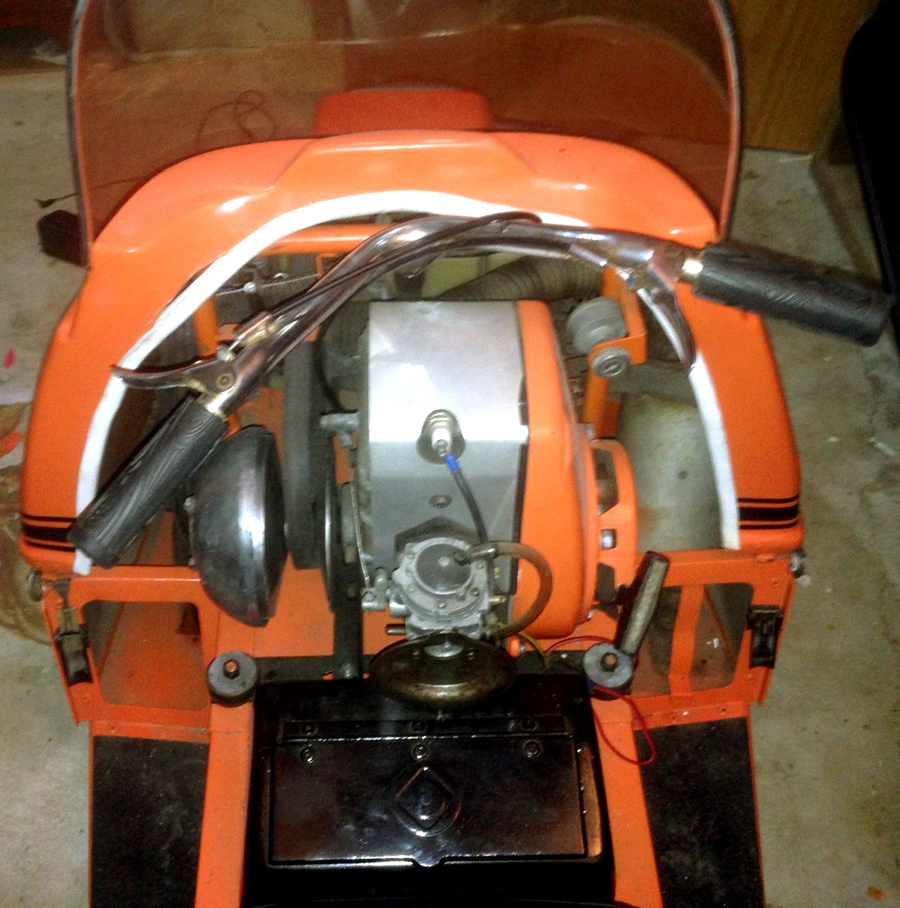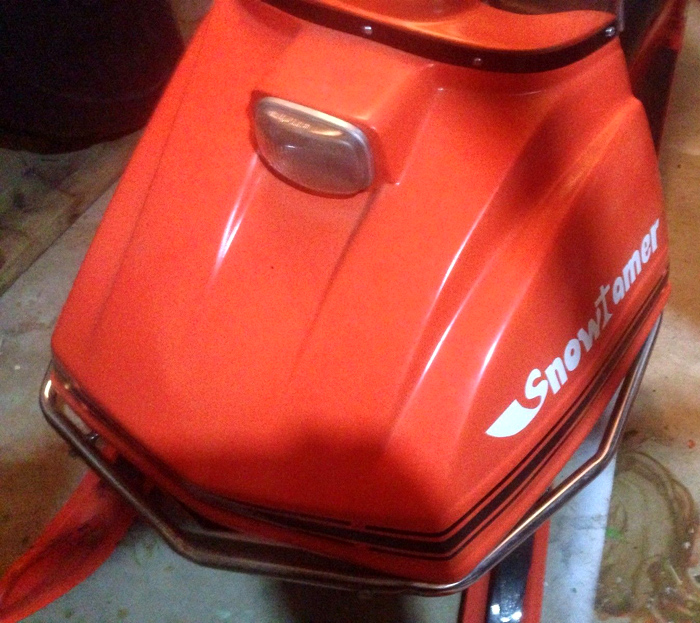 SNOW TAMER SNOWMOBILE SOLD IN J C PENNEY STORES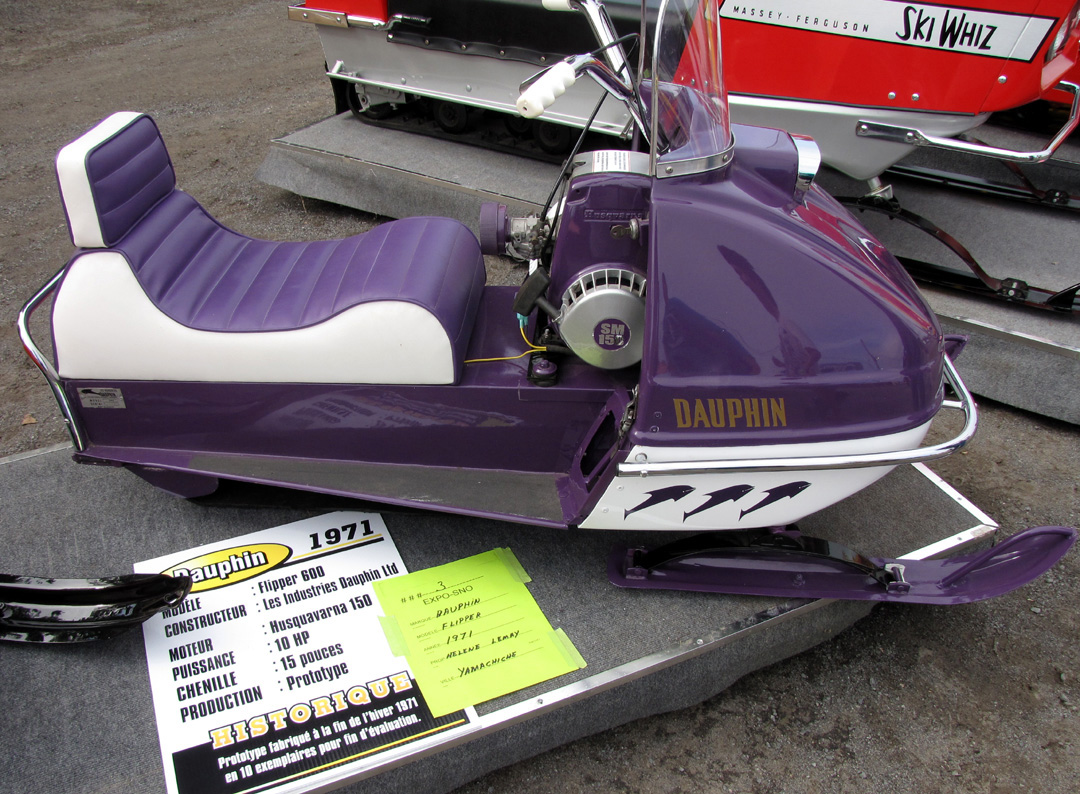 DAUPHIN FLIPPER SNOWMOBILE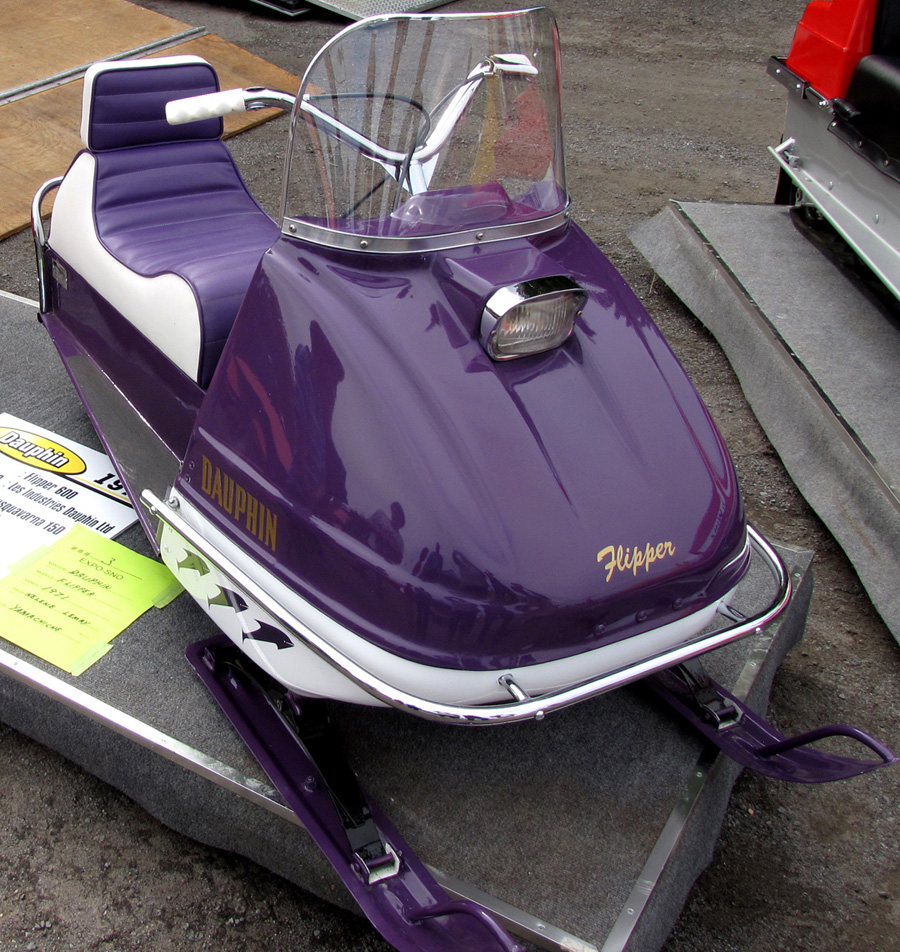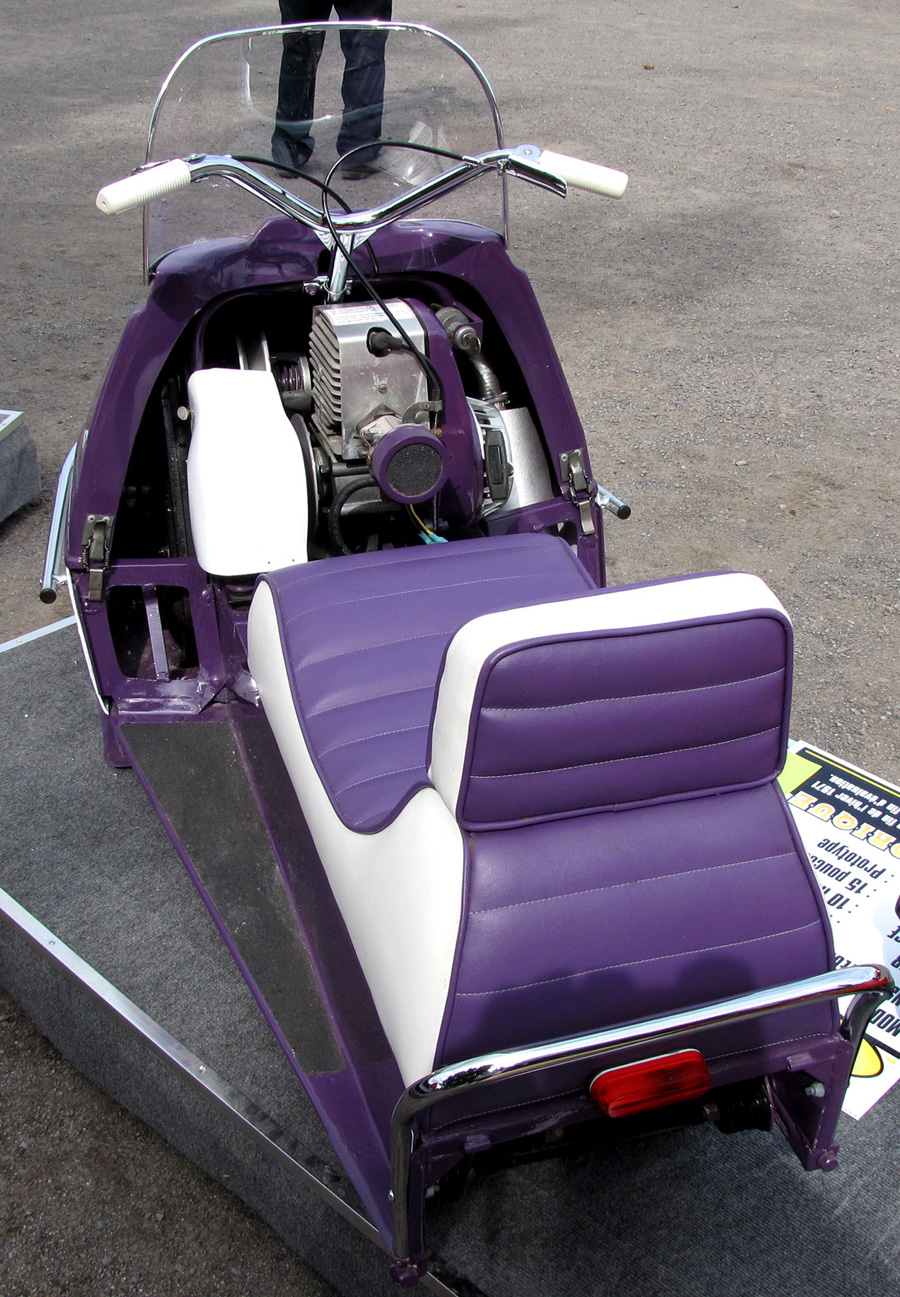 DAUPHIN FLIPPER SNOWMOBILE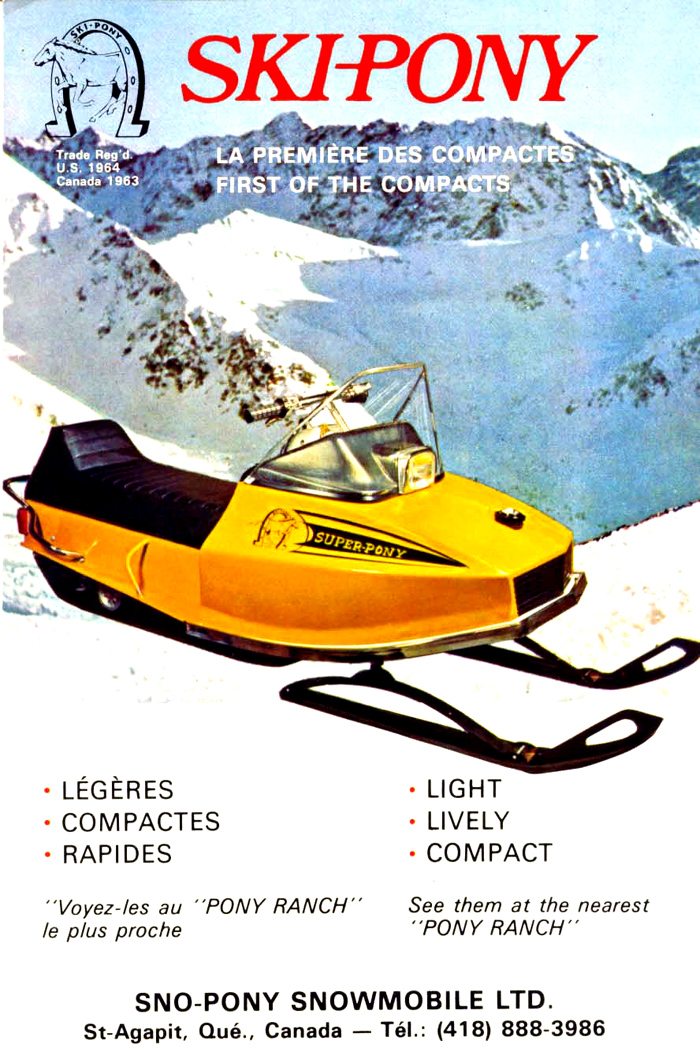 HERE IS THE BROCHURE COVER FOR
THE SKI PONY SNOWMOBILE
IT WAS MADE BY
BY SNO PONY SNOWMOBILE LTD COMPANY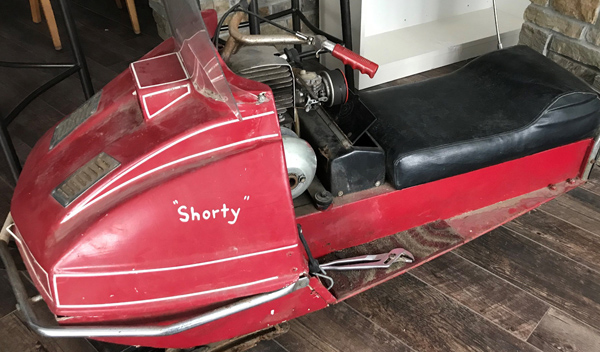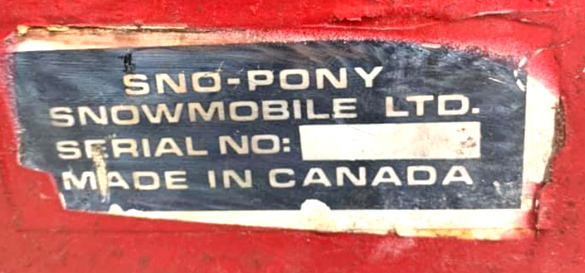 SKI PONY CHIMO SNOWMOBILE
BY SNO PONY SNOWMOBILE LTD COMPANY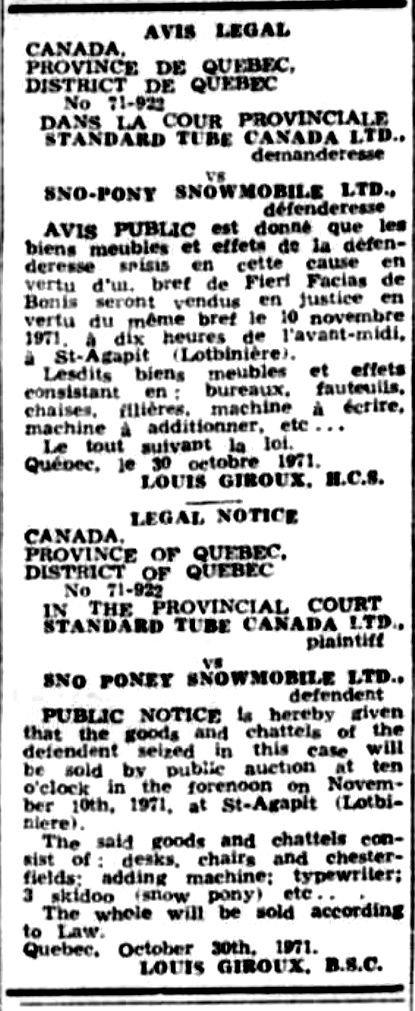 BANKRUPTCY SALE
SNO PONY SNOWMOBILE LTD COMPANY