DAVID'S VINTAGE SNOWMOBILE PAGE.
RESTORING THE SPORT ONE PIECE AT A TIME.
PAGE 32,226D
---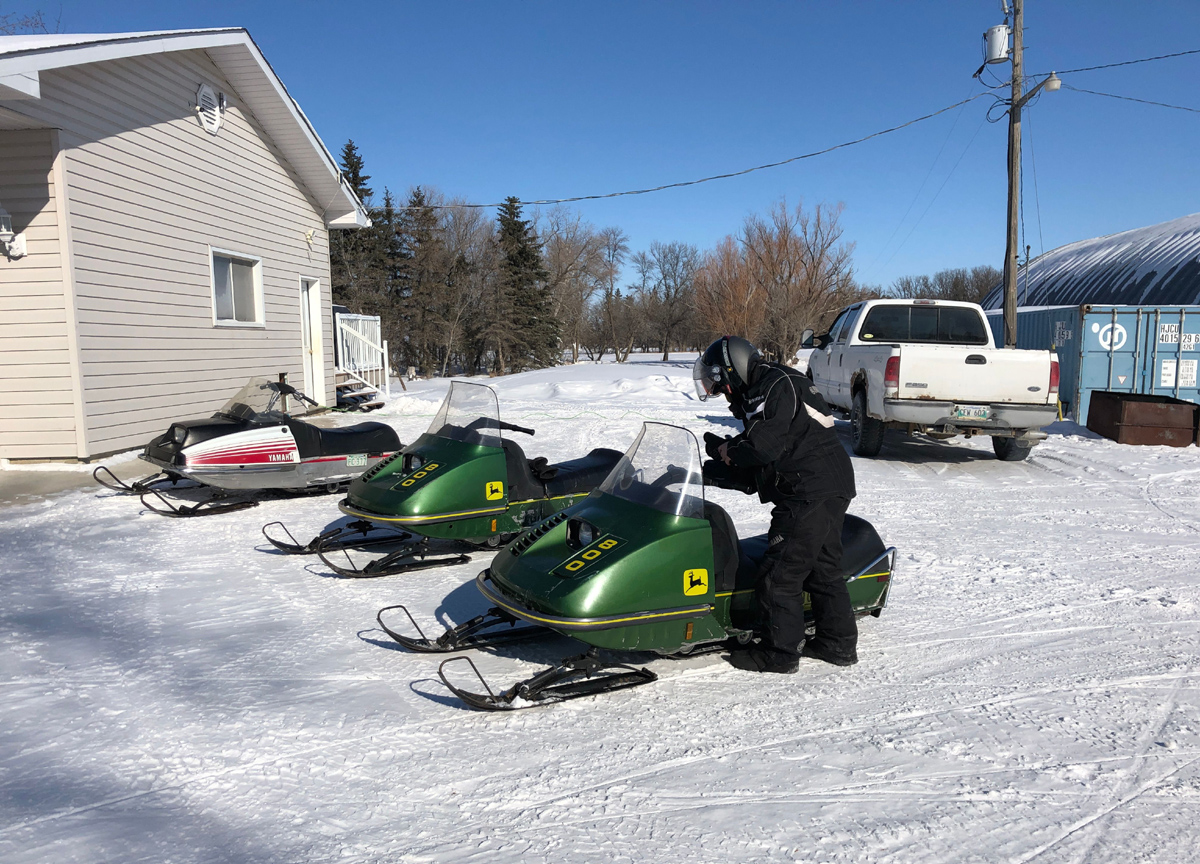 Hey David, Hope your doing well. We just had a 3 day weekend and my brother and I were able to ride our vintage snowmobiles all
three days in that record breaking cold we've been having. We did a total of 162 miles and Sunday we spent the day at my cousin's
farm and went vintage snowmobile riding with him and his nice original 1978 Yamaha Exciter. The day started out well we rode the
Red River & it's tributary the Rat River with both our 1975 John Deere 800's but 5 miles into the ride my JD started slowing down after
doing a consistent 50~55 mph trying to keep up with that little Exciter which was unbelievably fast (130kph), well that's when I'm pretty
sure I melted down a piston!? We continued to enjoy the day with a Yamaha Viper as a support vehicle for the rest of our journey lol.
Cheers and take care, Roger C.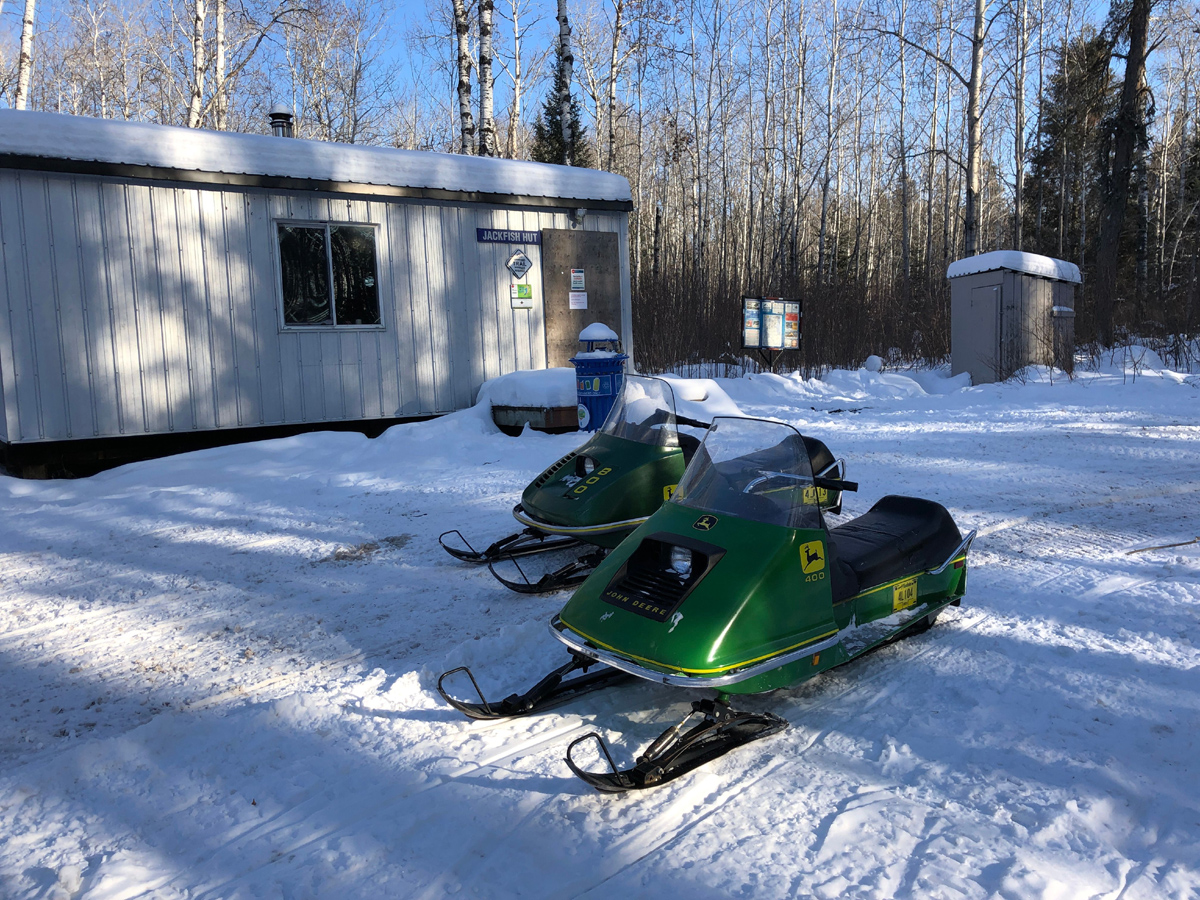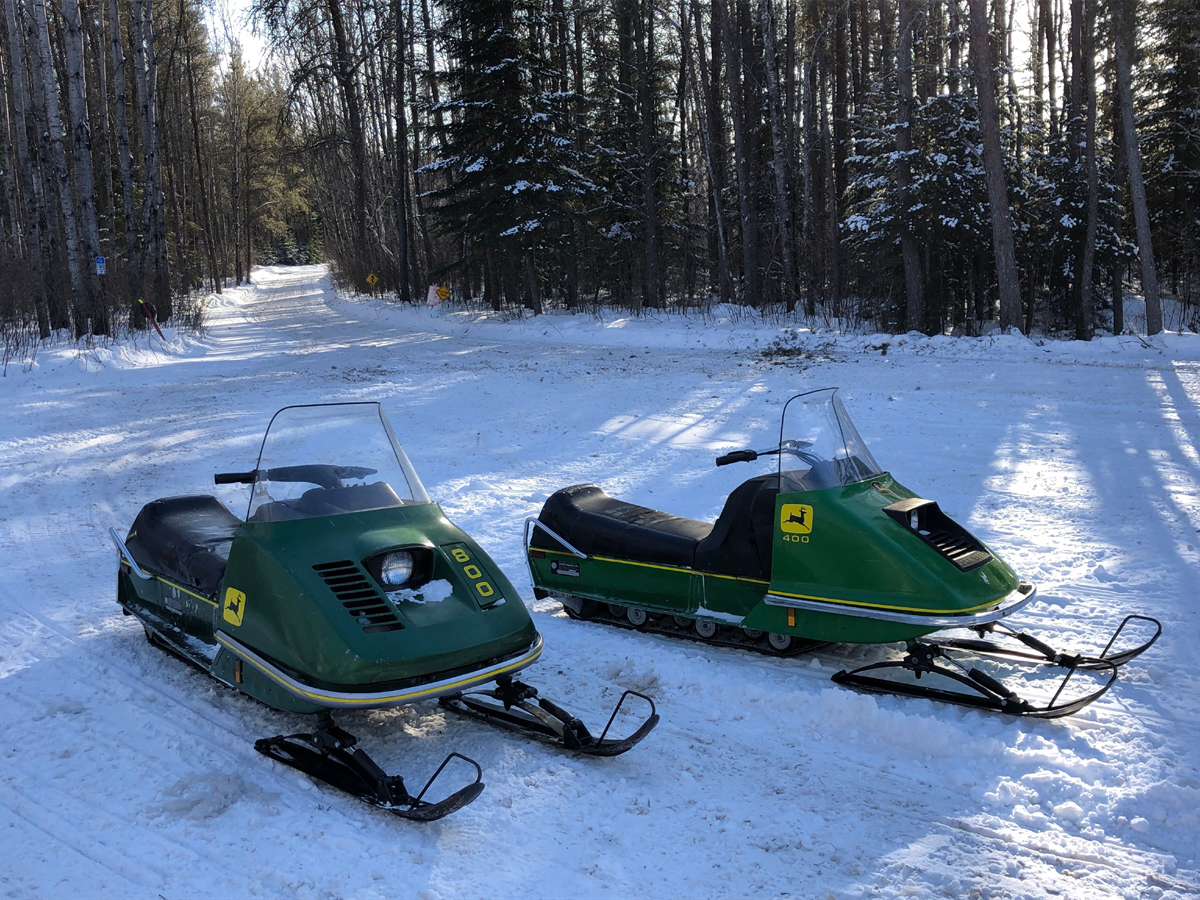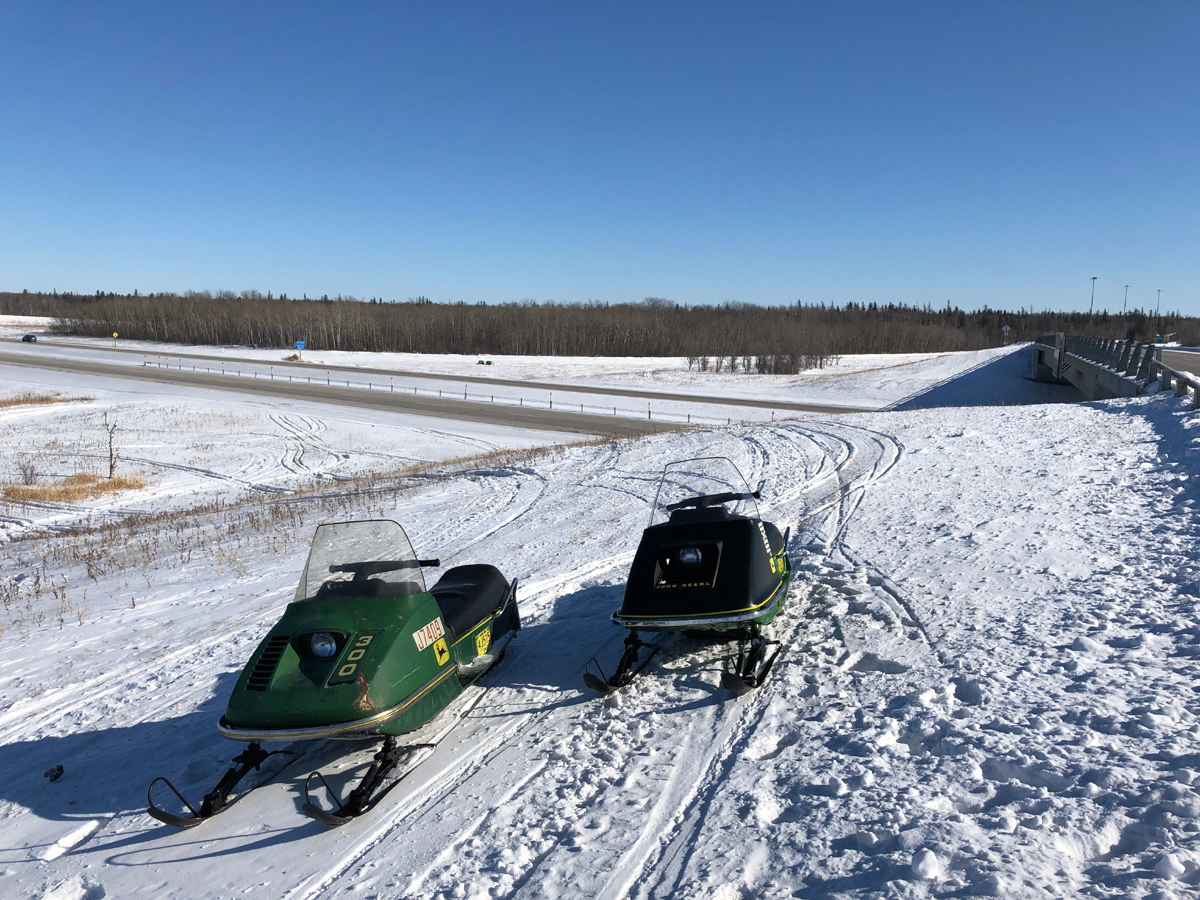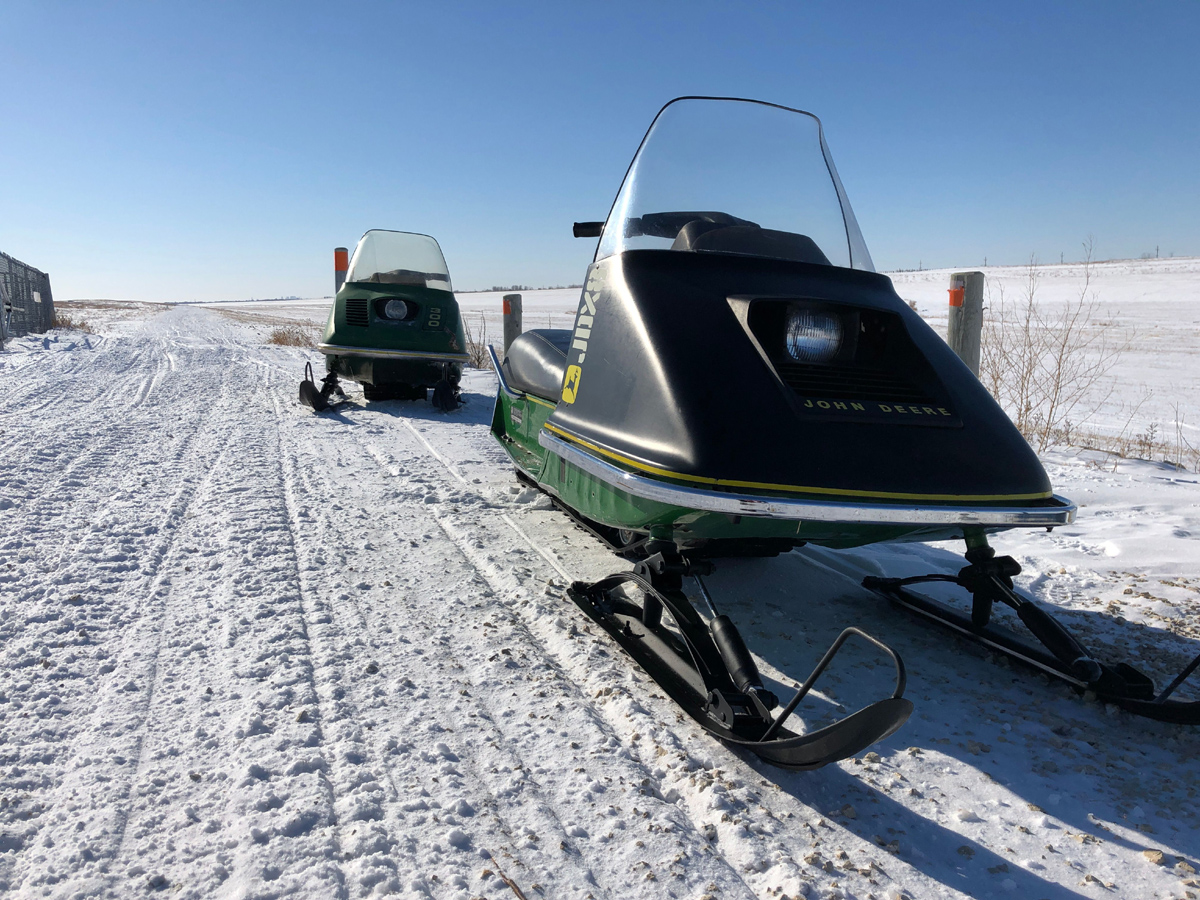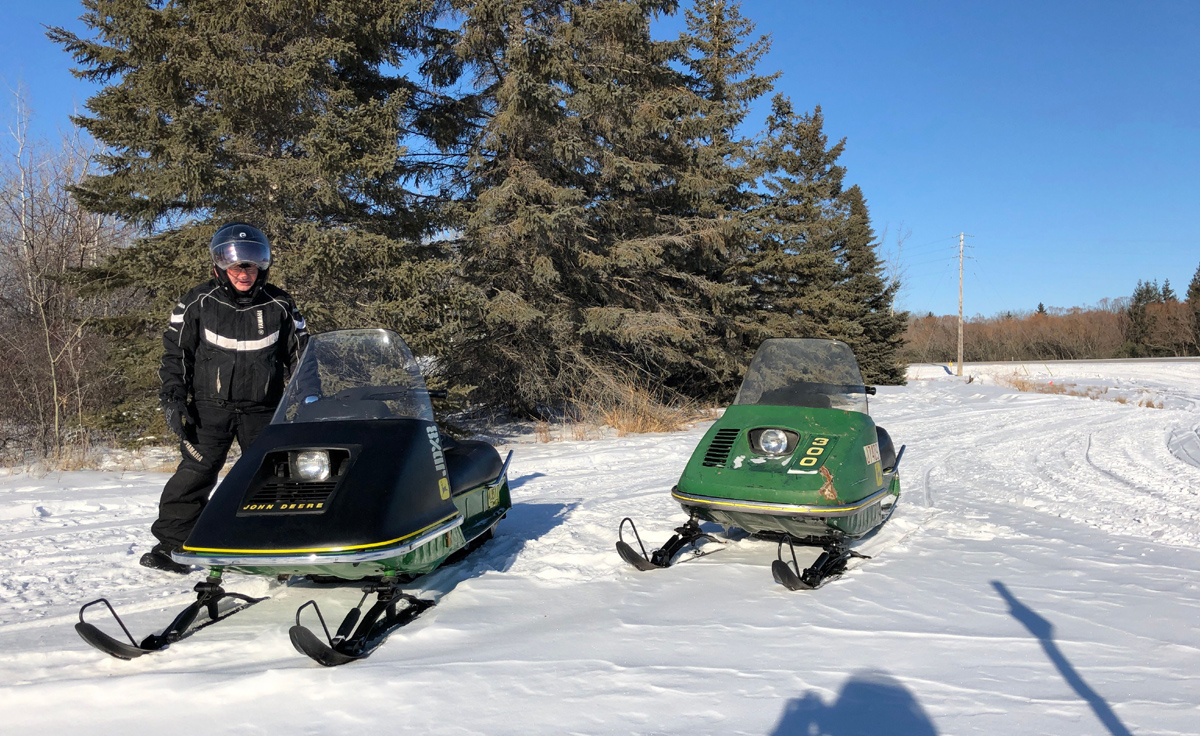 Hi David, Here's some more photos of the recent long weekend rides my brother Andy and I did.
I just thought you might like to see the couple different models of our JD sleds we decided to take out and shake the cobwebs off to
see how they would do? This past 3 day weekend was free access to all main groomed provincial trails, other than having engine
troubles on Sunday with my '75 JD800, it was a blast to just enjoy the sights and all the scenery.
50 to 60 miles traveled each day with average speed of 25 ~ 30 mph.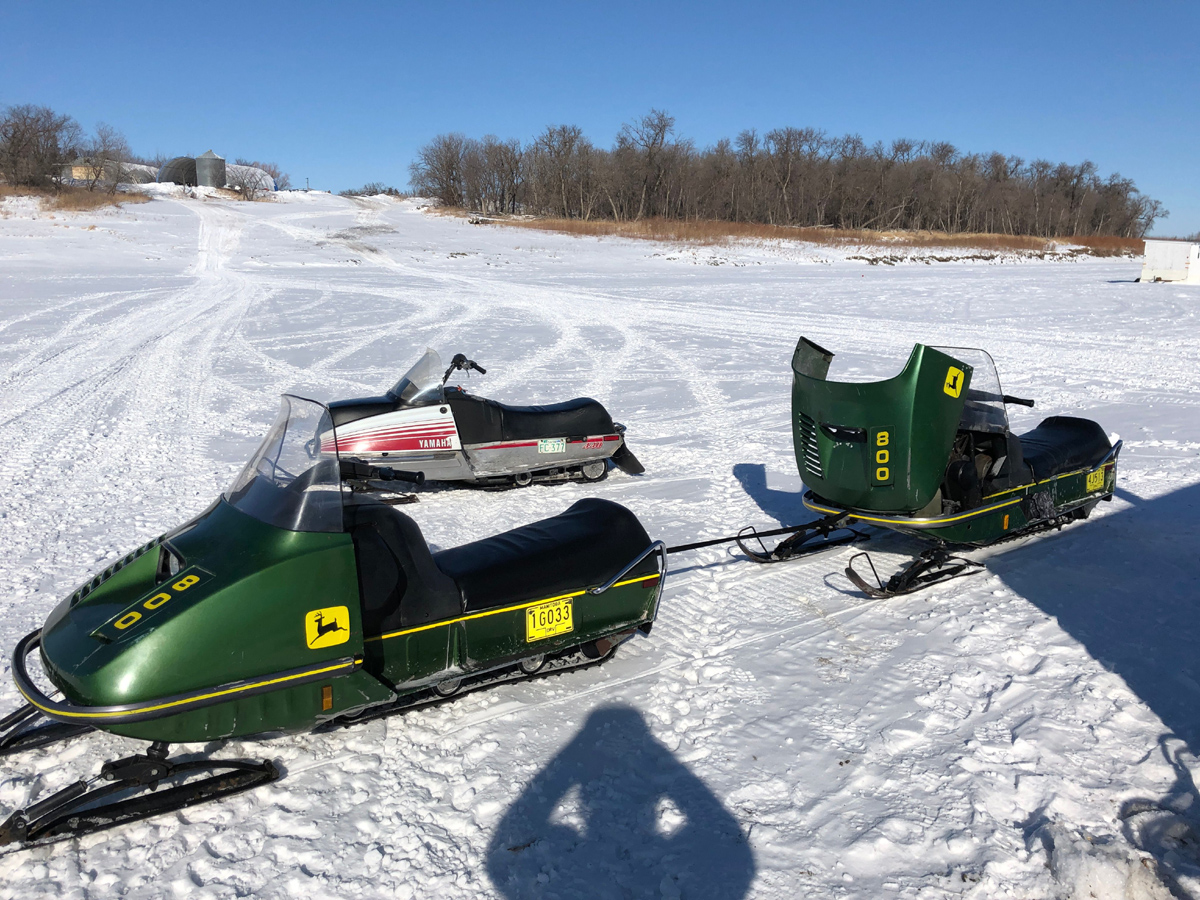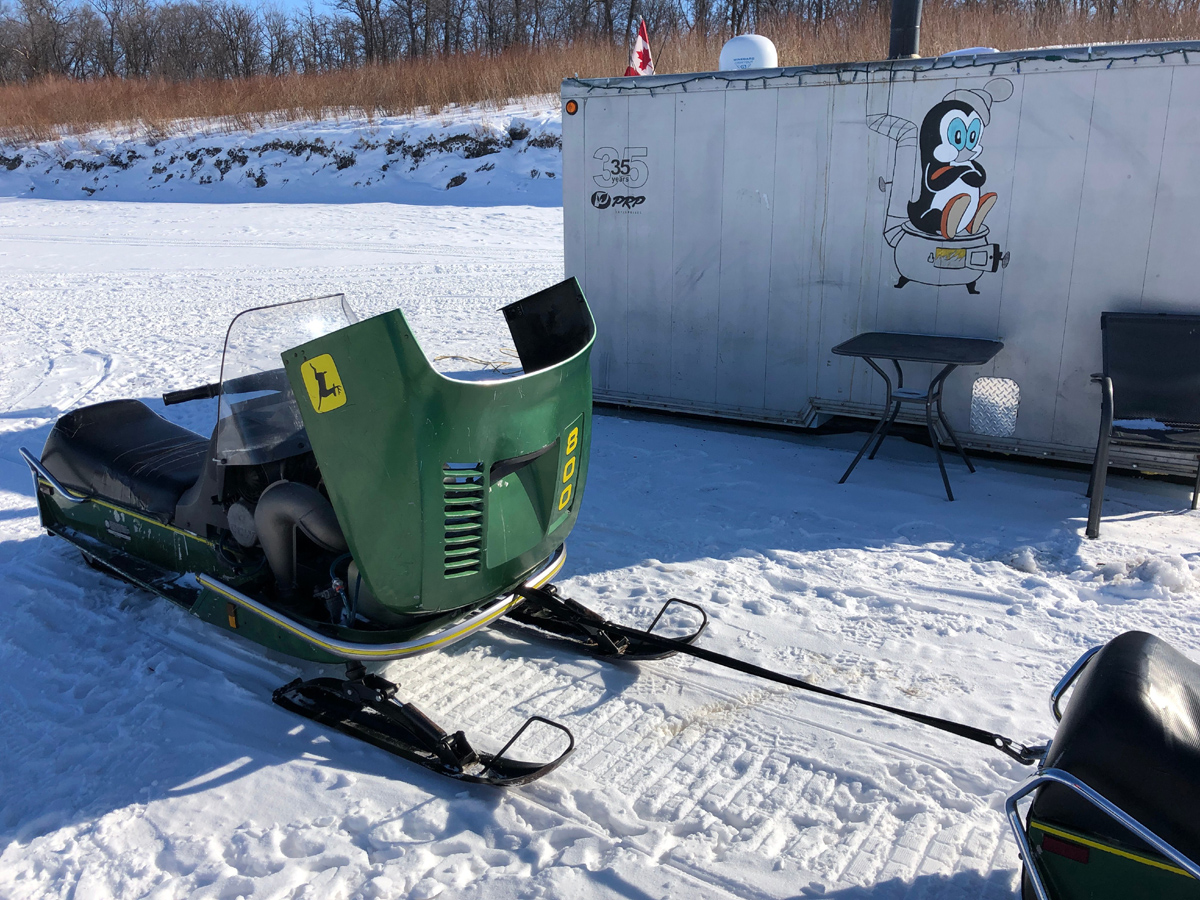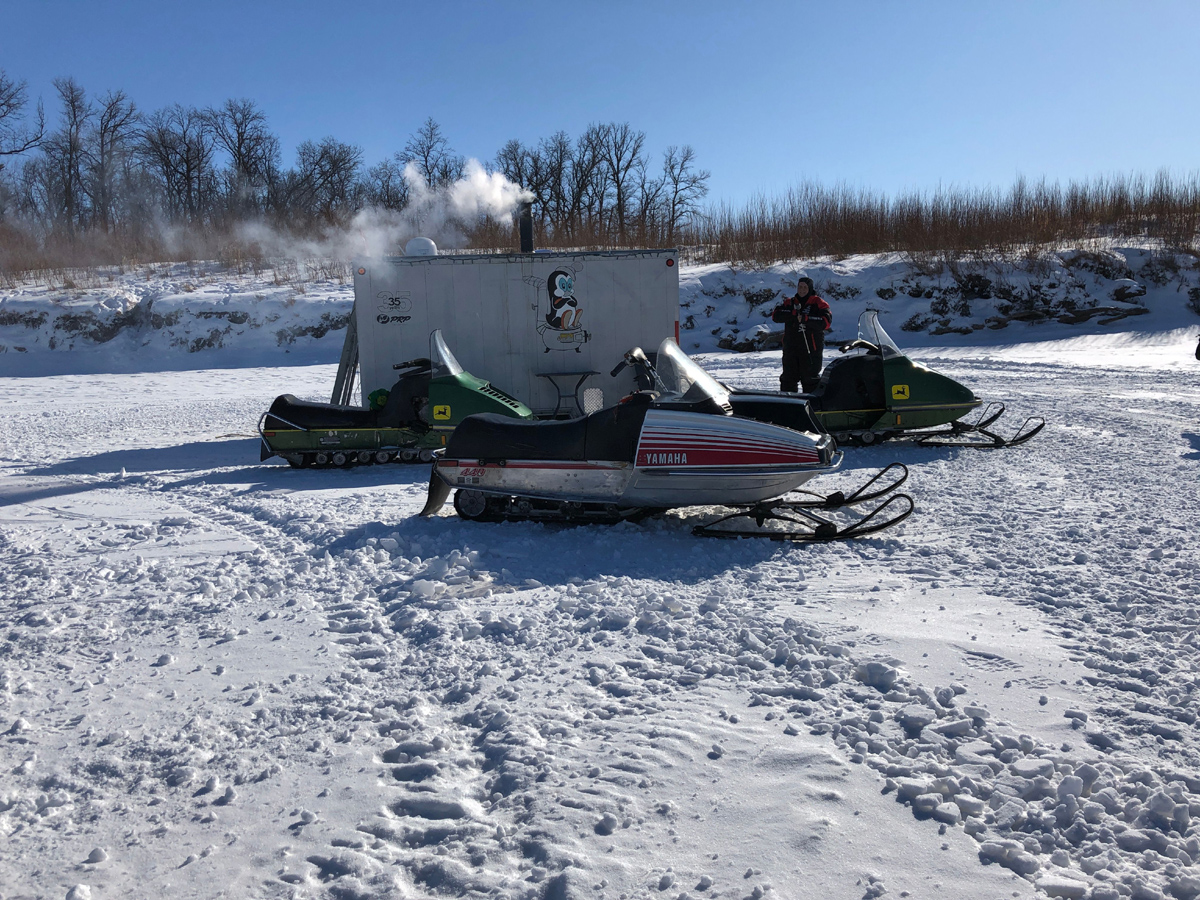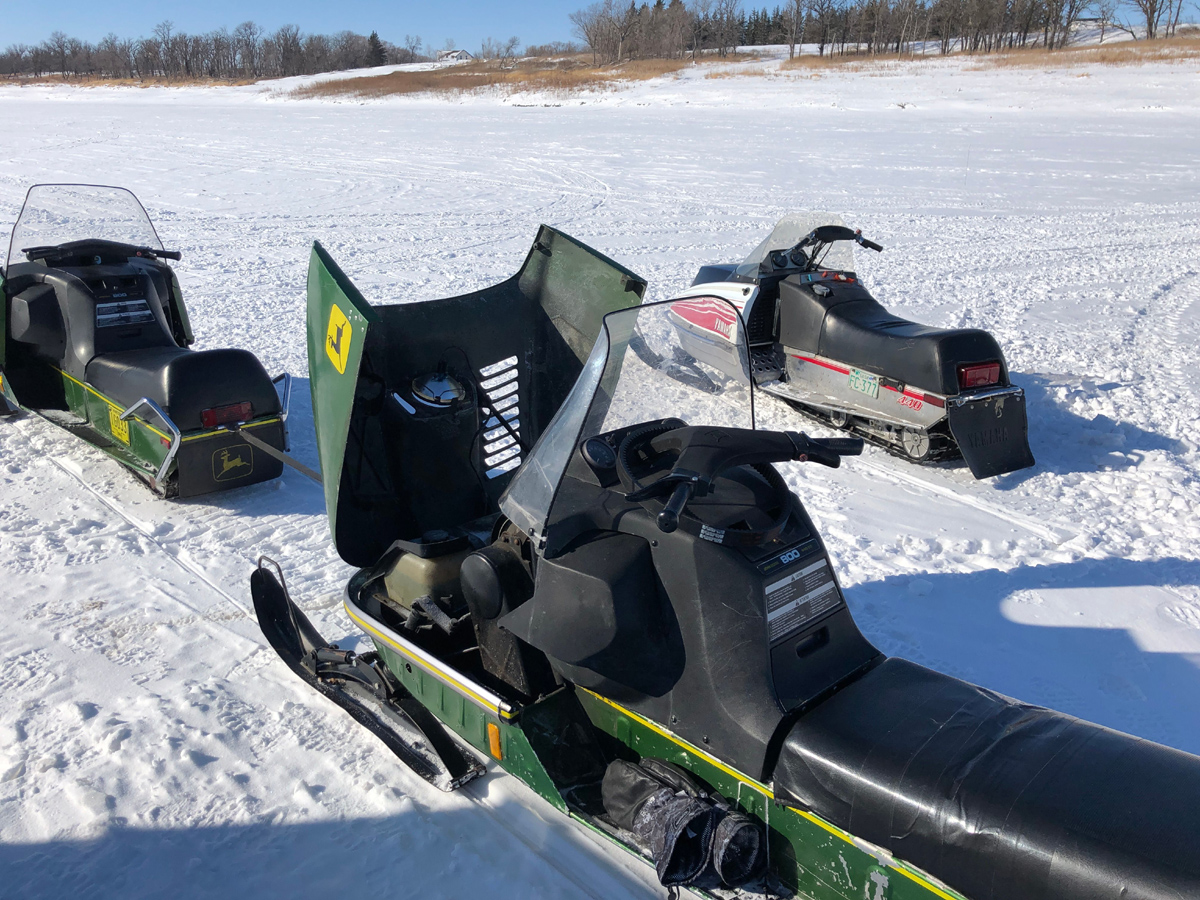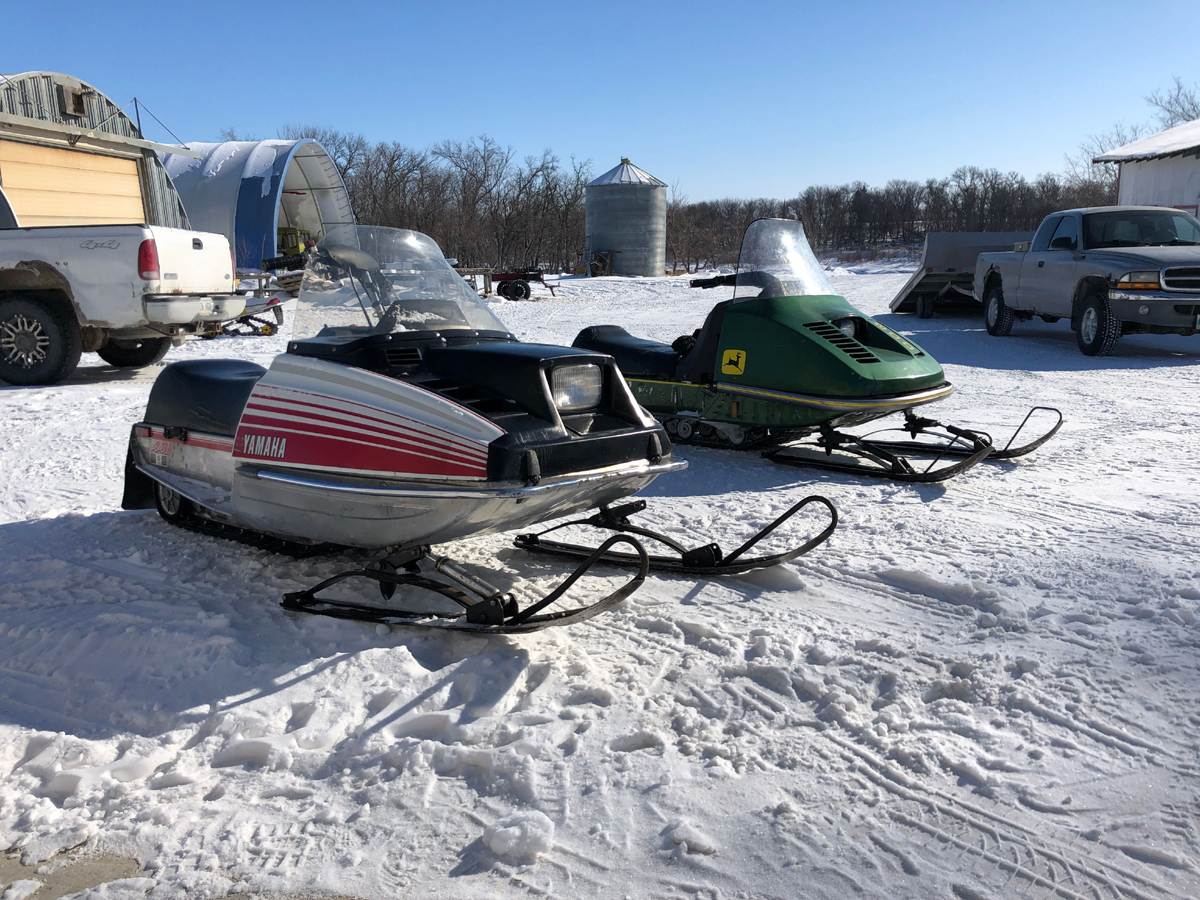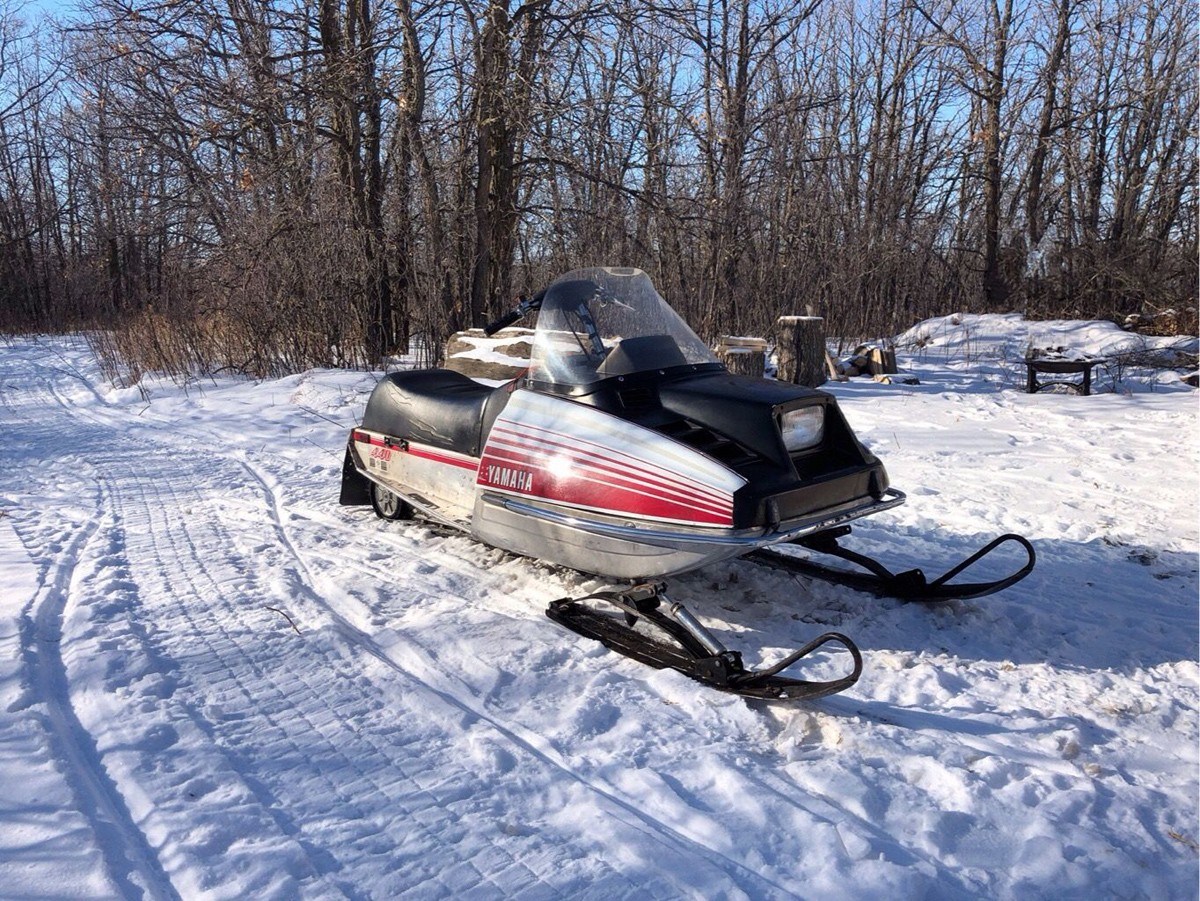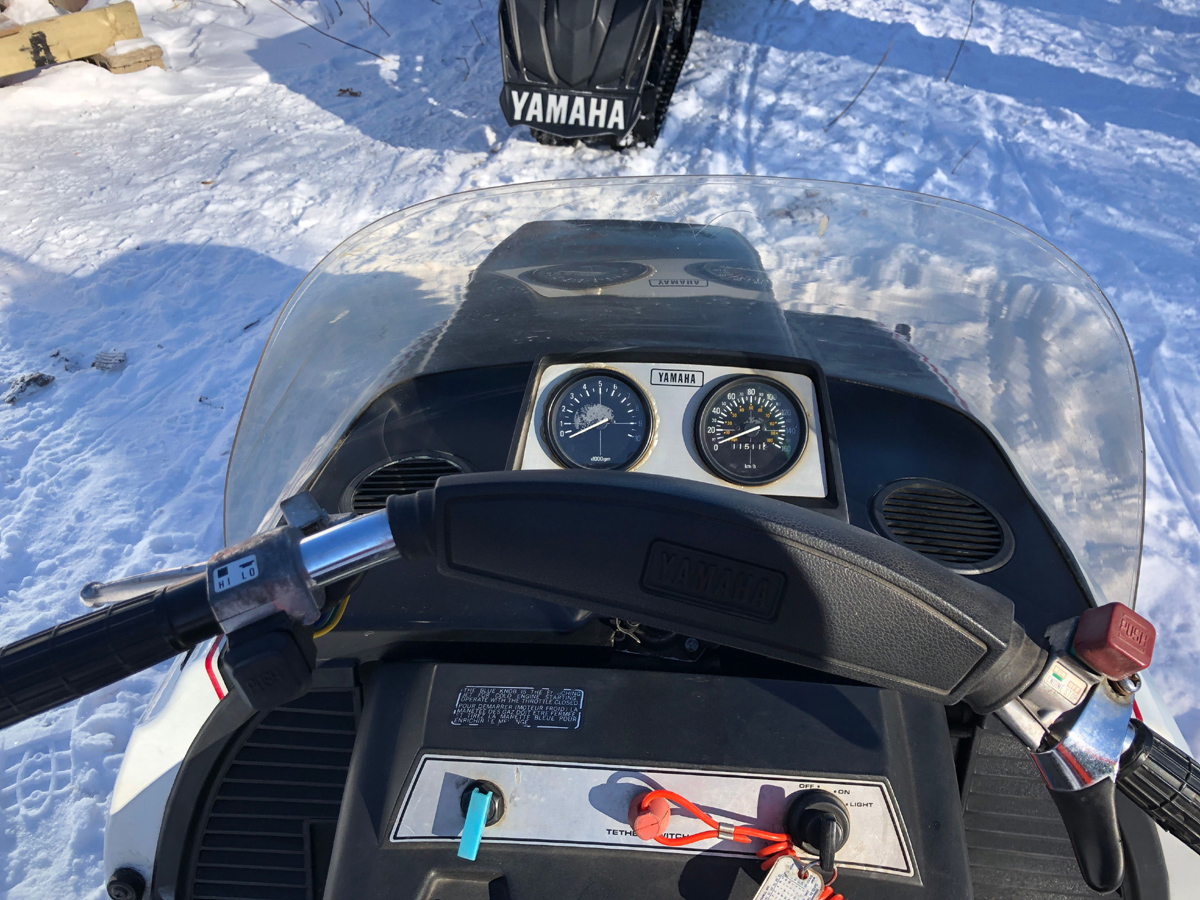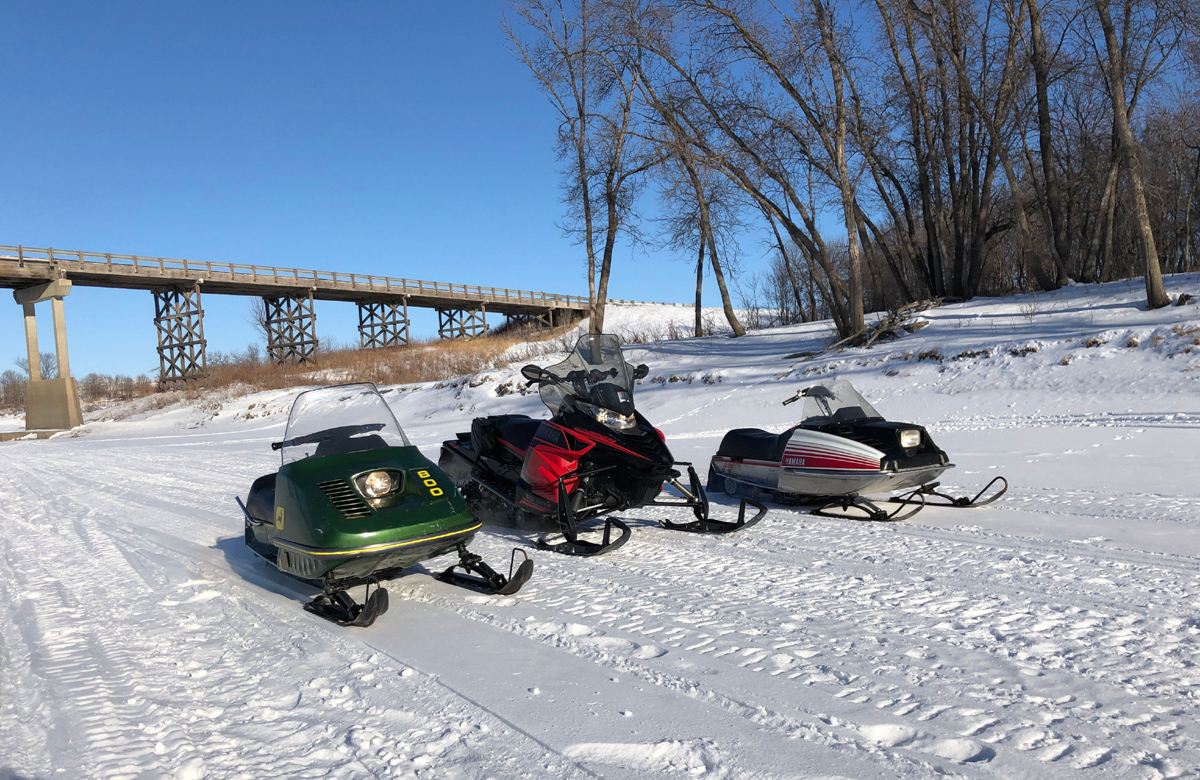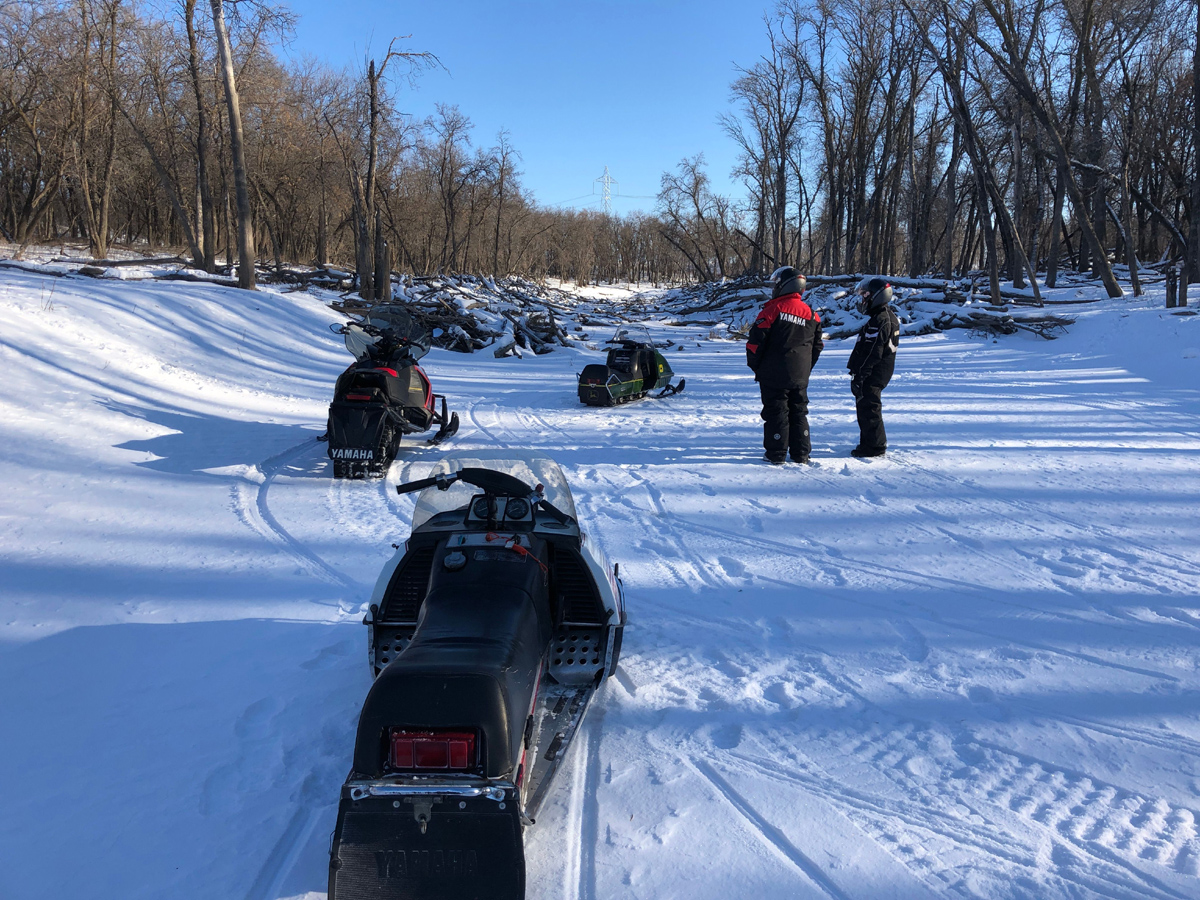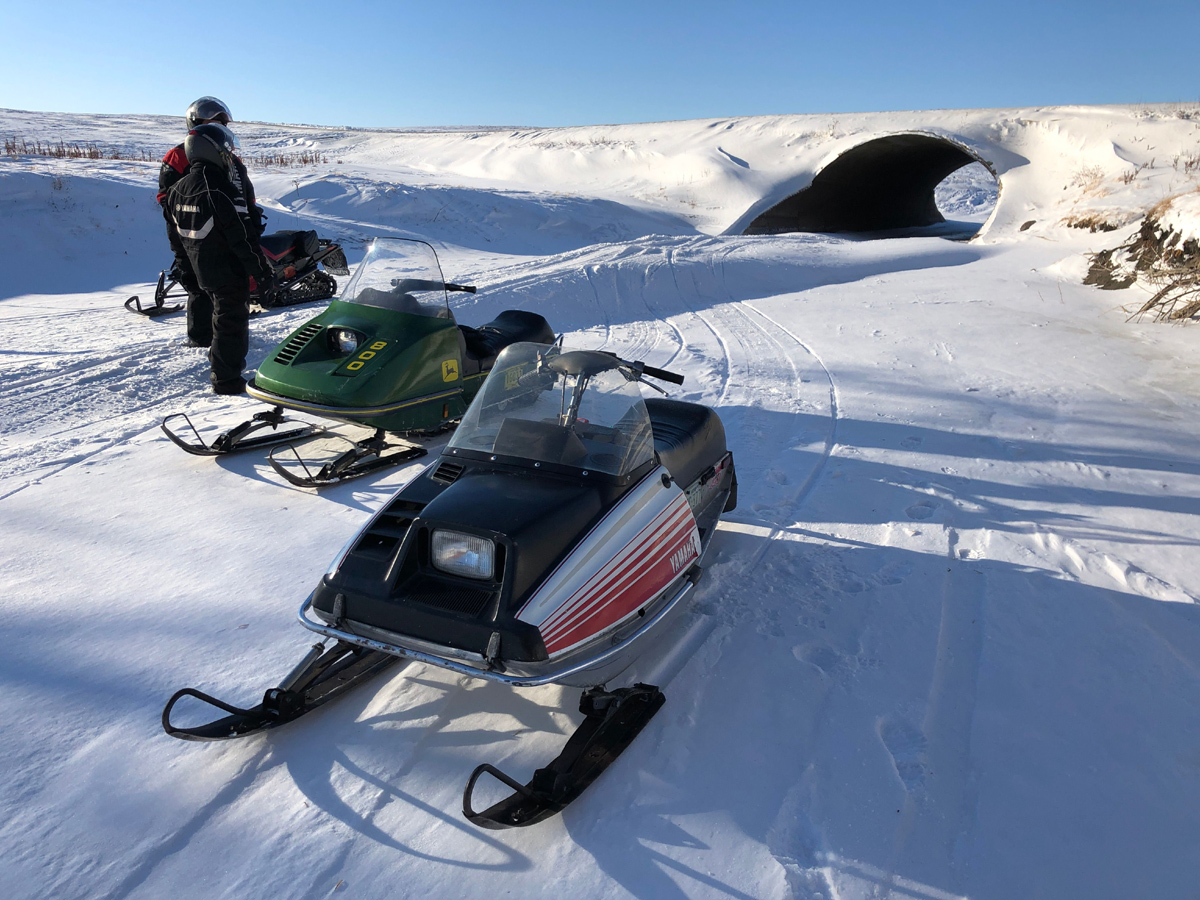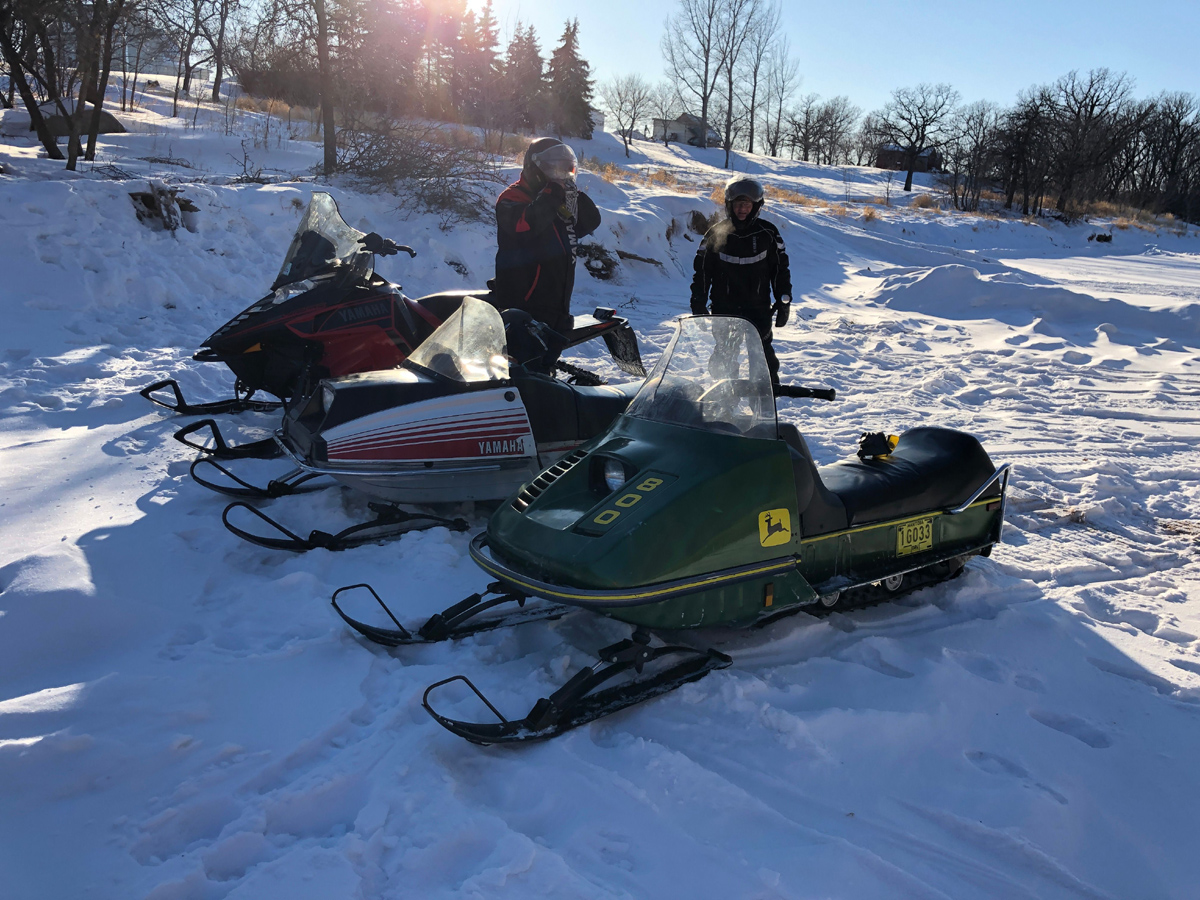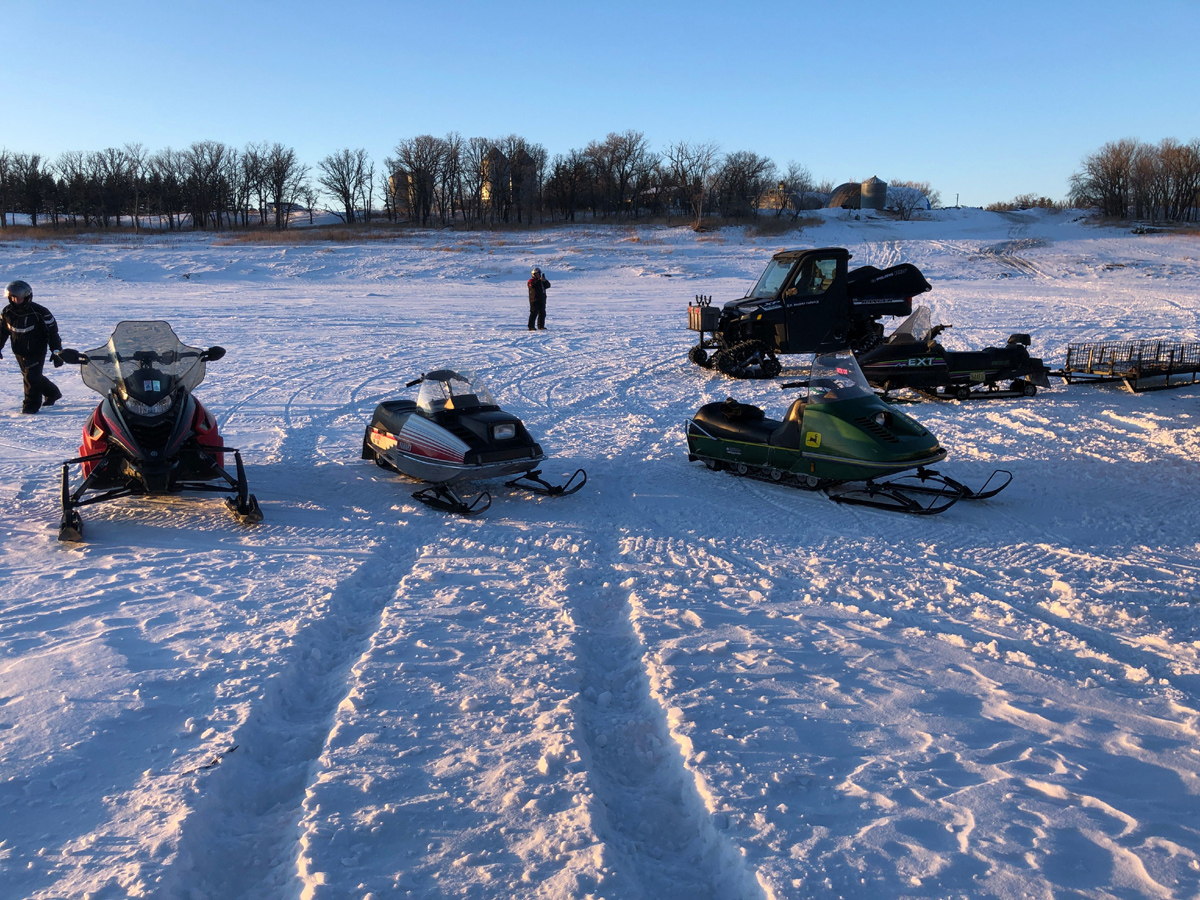 THANKS ROGER FOR THE GREAT PICTURES !