DAVID'S VINTAGE SNOWMOBILE PAGE.
RESTORING THE SPORT ONE PIECE AT A TIME.
PAGE 32,239
---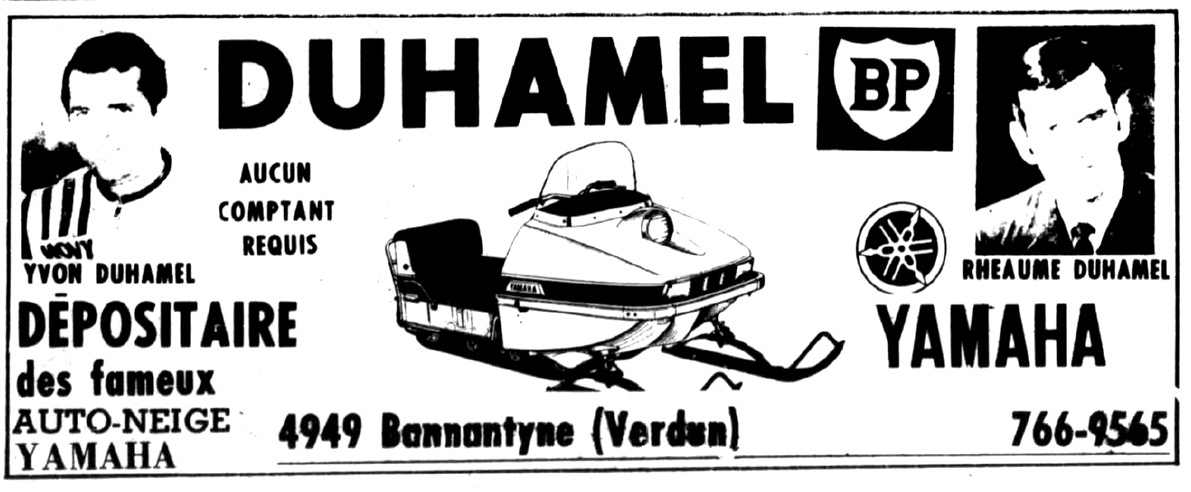 1969 YAMAHA SNOWMOBILE
DUHAMEL YAMAHA SNOWMOBILE DEALER
4949 BANNATYNE ( VERDUN ) QUÉBEC
Vallée de la Petite Nation, 23 janvier 1969, Supplément
---

IN JANUARY 1969, YVON DUHAMEL, RHEAUME DUHAMEL AND PIERRE LEMIRE RODE A 1969 YAMAHA SNOWMOBILE IN THE
24 HOUR MONTPELLIER SNOWMOBILE ENDURANCE RACE AT LAC SIMON, QUÉBEC.
YVON AND HIS TEAM FINISHED 15TH. SEE RACE RESULTS BELOW.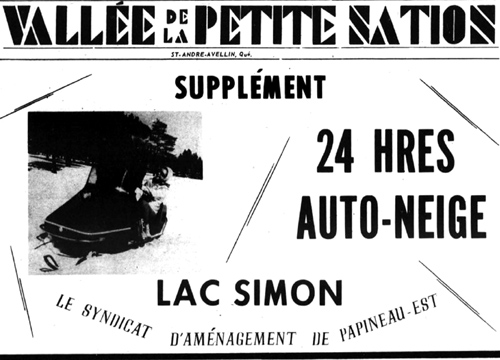 ---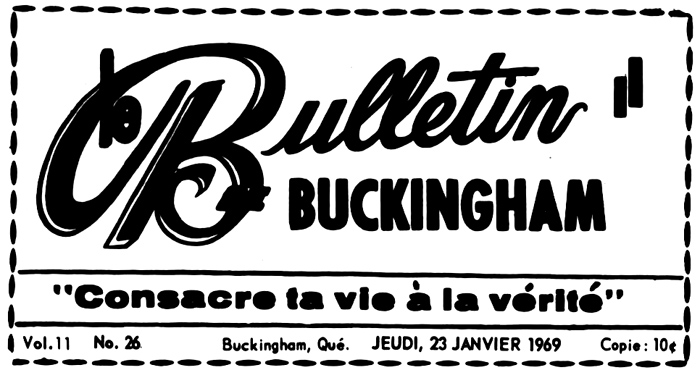 ---
HERE ARE THE RESULTS FOR THE
24 HOUR ENDURANCE RACE.
FROM LEFT TO RIGHT....
RACE TEAM DRIVERS - NUMBER OF LAPS - RANKING - BRAND.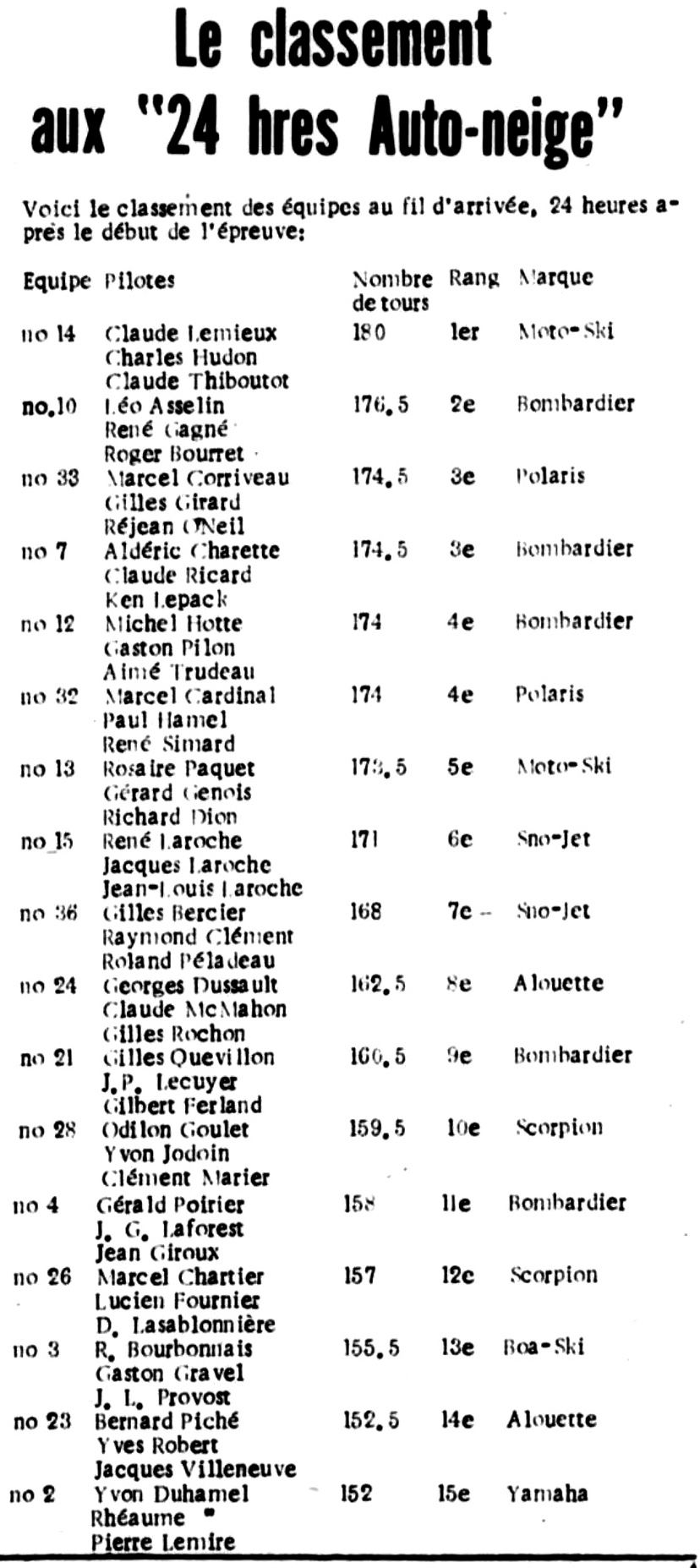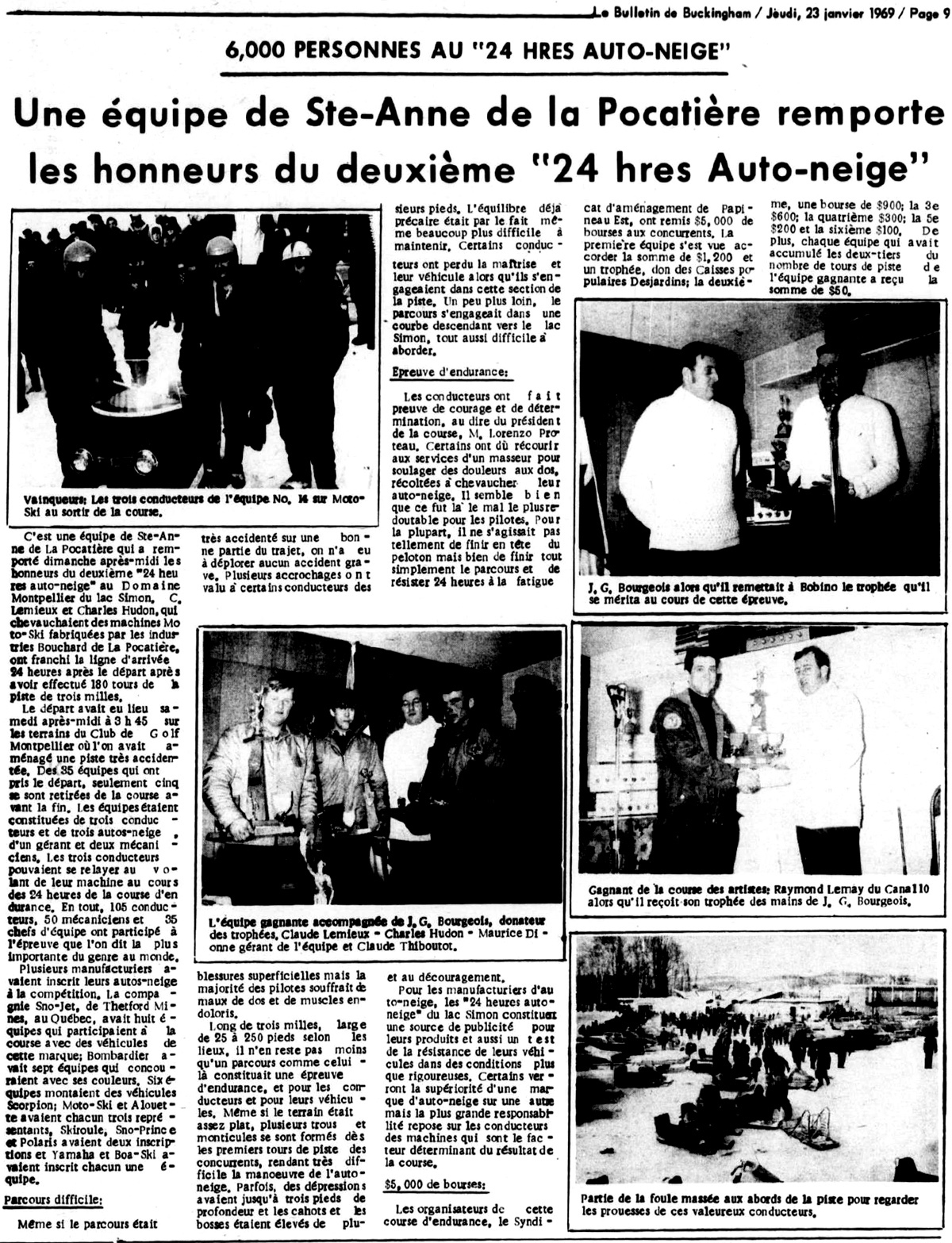 ---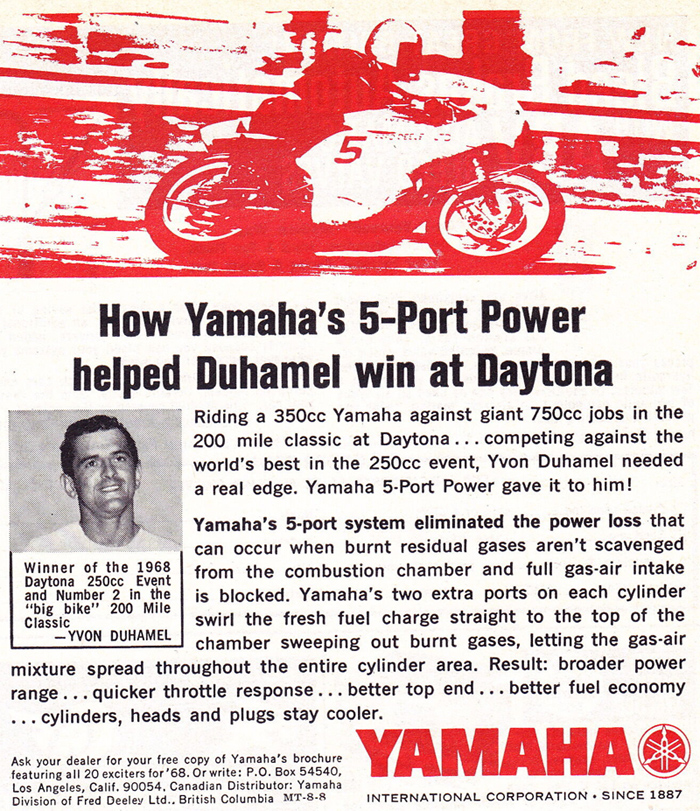 YVON DUHAMEL - YAMAHA MOTORCYCLES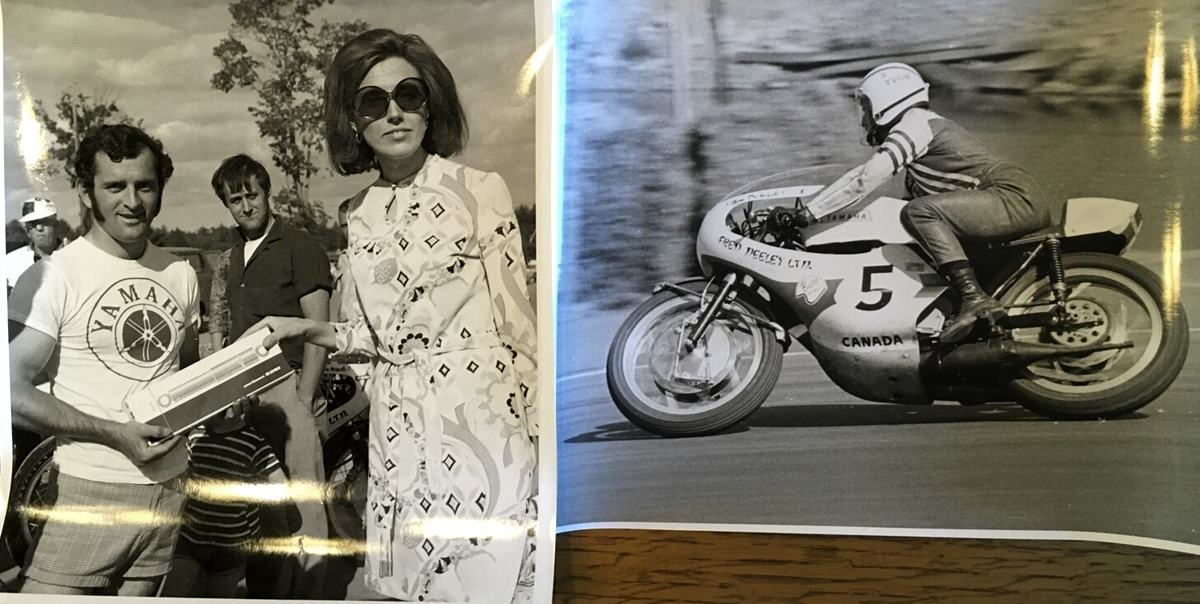 ---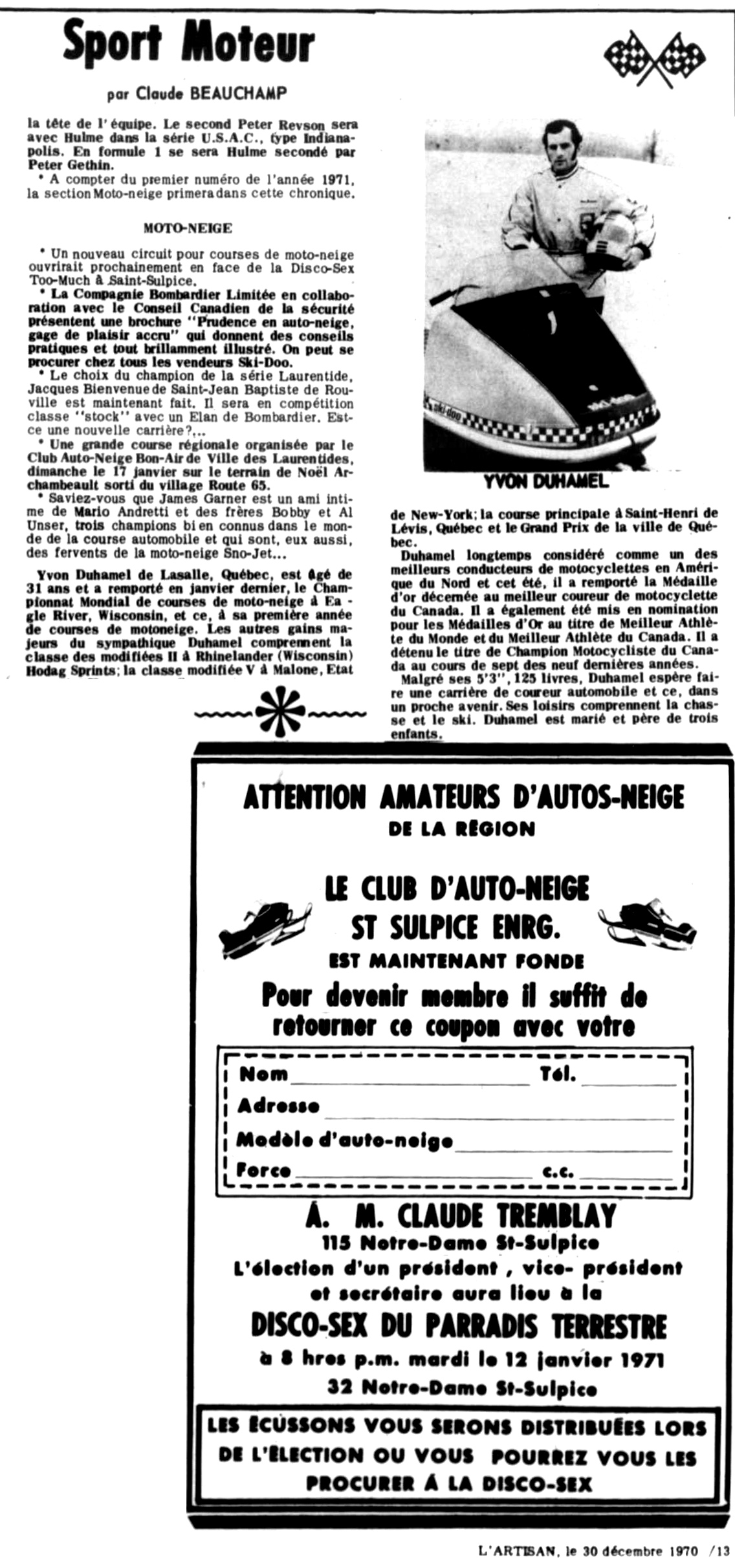 YVON DUHAMEL NOW AS A MEMBER OF THE BOMBARDIER SKI DOO RACING TEAM WON THE
WORLD SNOWMOBILE CHAMPIONSHIP LAST YEAR IN JANUARY AT EAGLE RIVER WISCONSIN USA.
ALSO, THERE IS A COUPON TO FILL OUT TO BECOME A MEMBER OF THE LOCAL SNOWMOBILE CLUB.
ALSO REMEMEBR THAT THE
DISCO SEX CLUB IS NEARBY.
---