DAVID'S VINTAGE SNOWMOBILE PAGE.
RESTORING THE SPORT ONE PIECE AT A TIME.
PAGE 32,332
---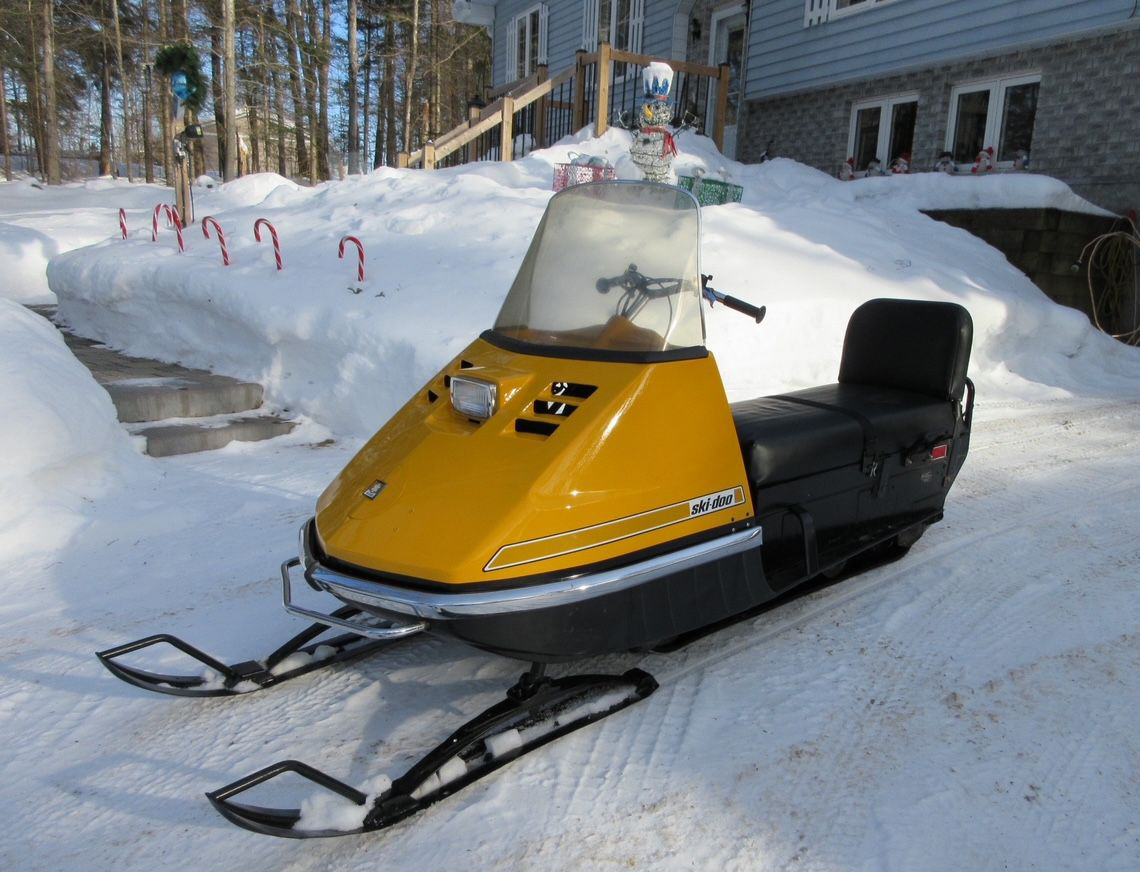 SCROLL DOWN FOR MORE PICTURES.

MARCH 28, 2021
1973 SKI DOO SKANDIC 335 CC / 1 CYL SNOWMOBILE
Hi David, The Skandic is the first sled that I've restored in many years.
A former vice principal of mine called me up and said it was sitting in the
middle of her farm yard and come and get it if I wanted it.
So it was fun tinkering with it. Best wishes, Ross Jewiss
ROSS WAS ONE OF THE FOUNDERS OF THE ACSCC.
Antique and Classic Snowmobile Club of Canada.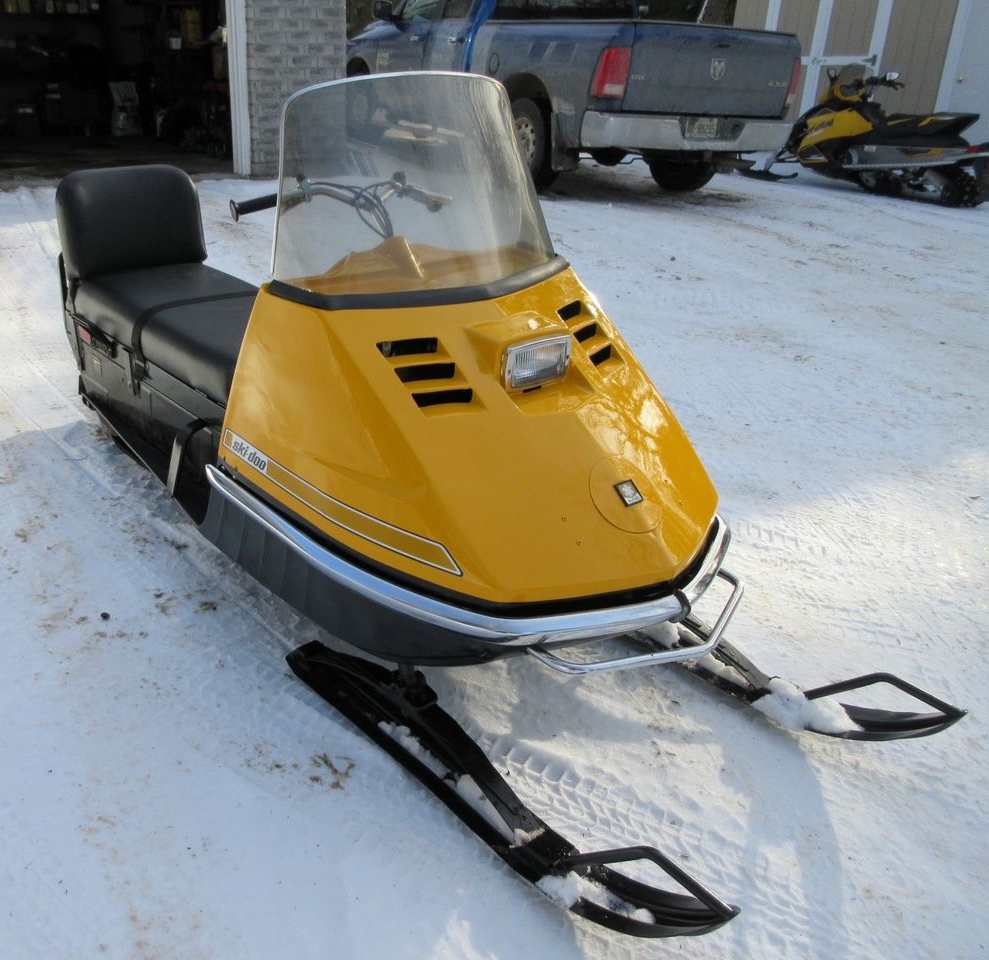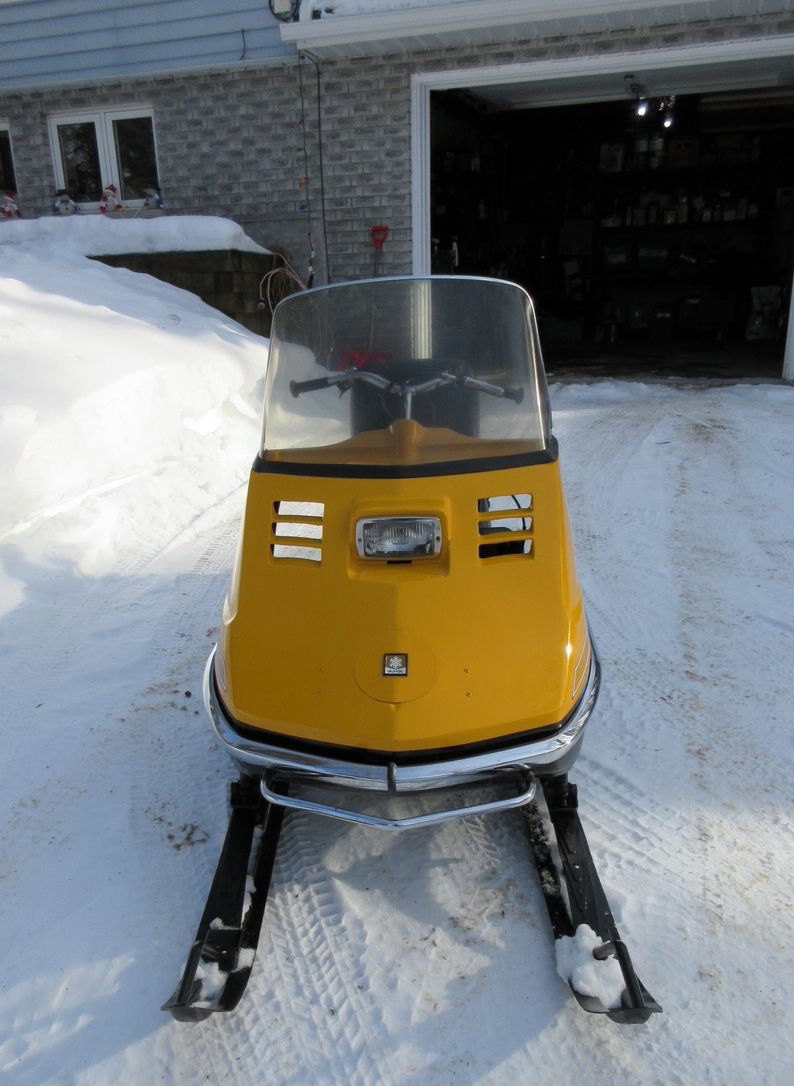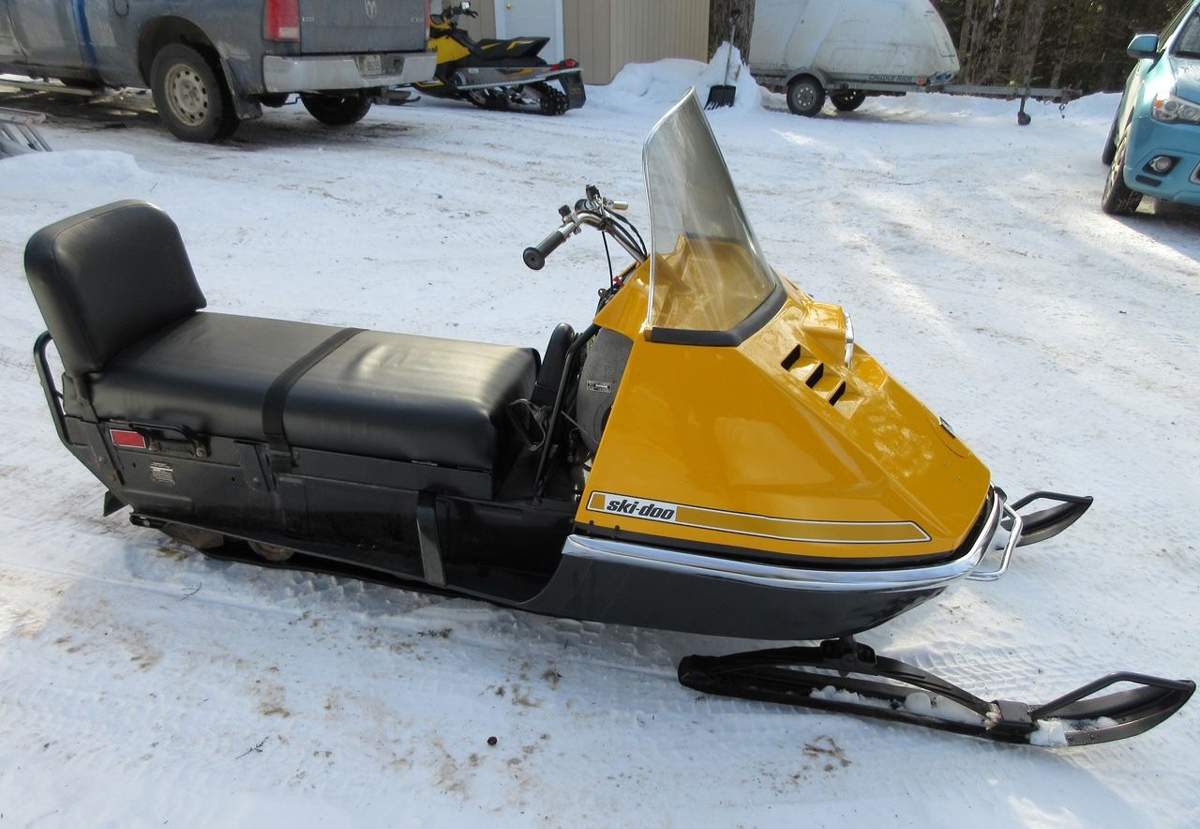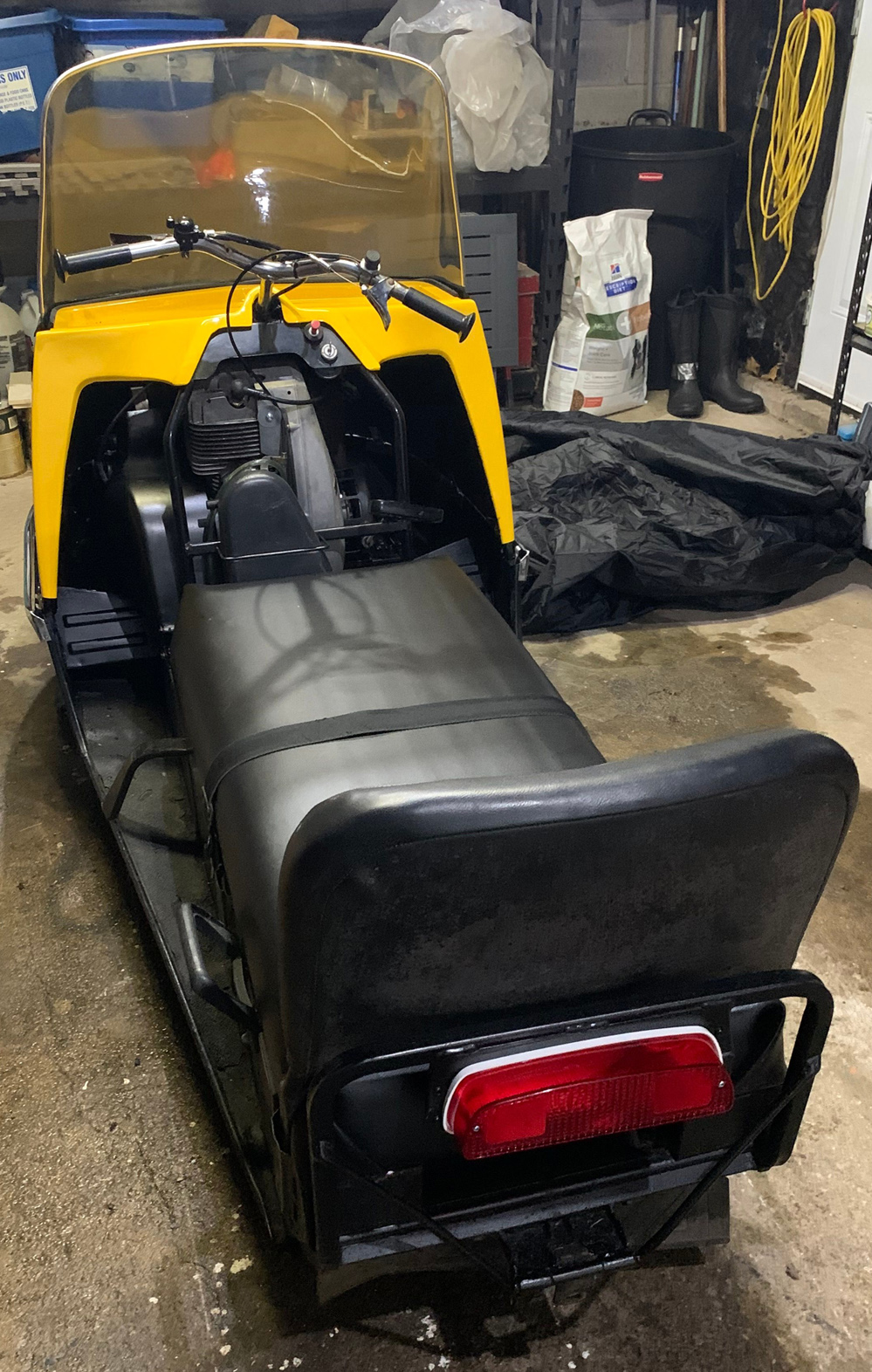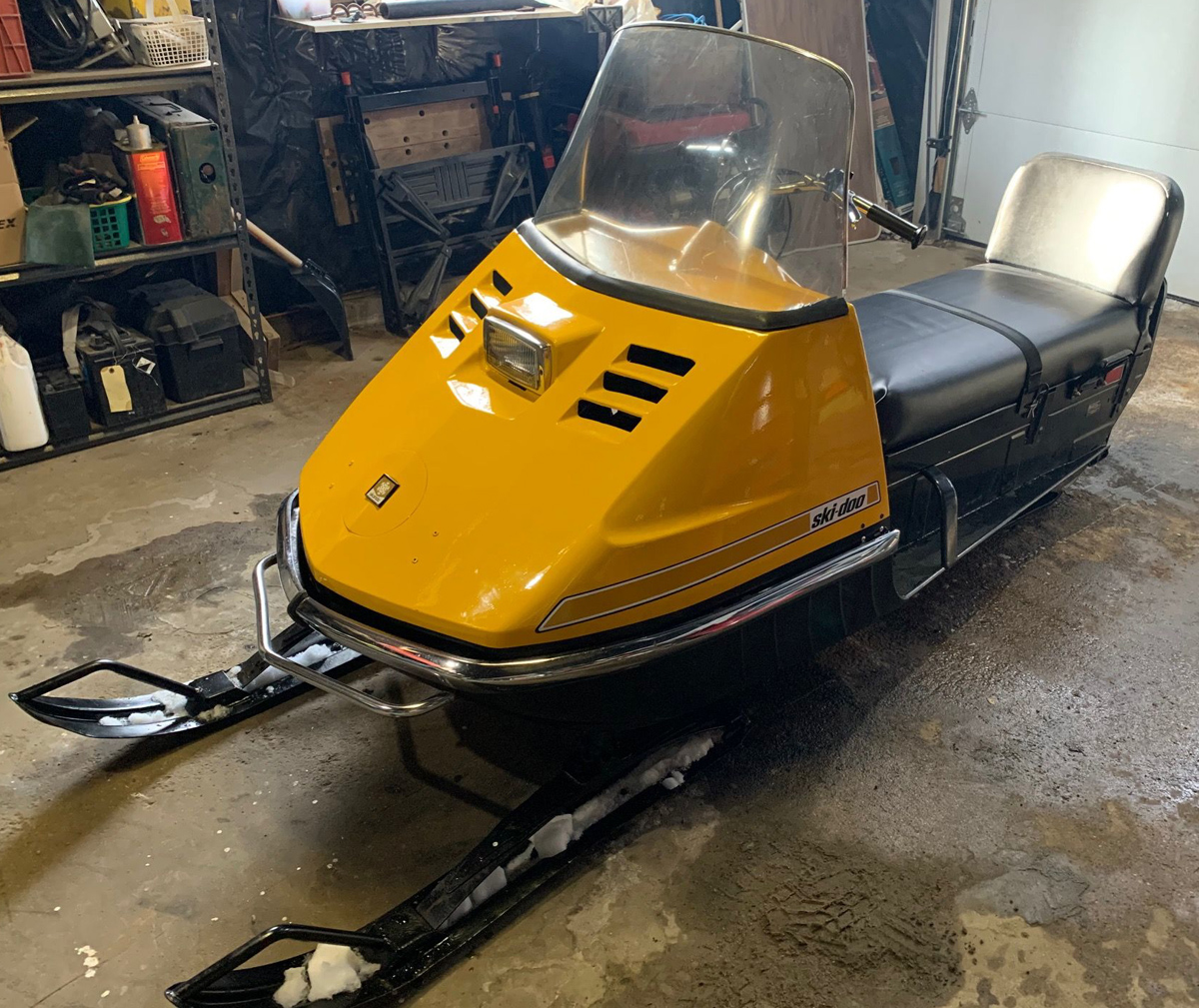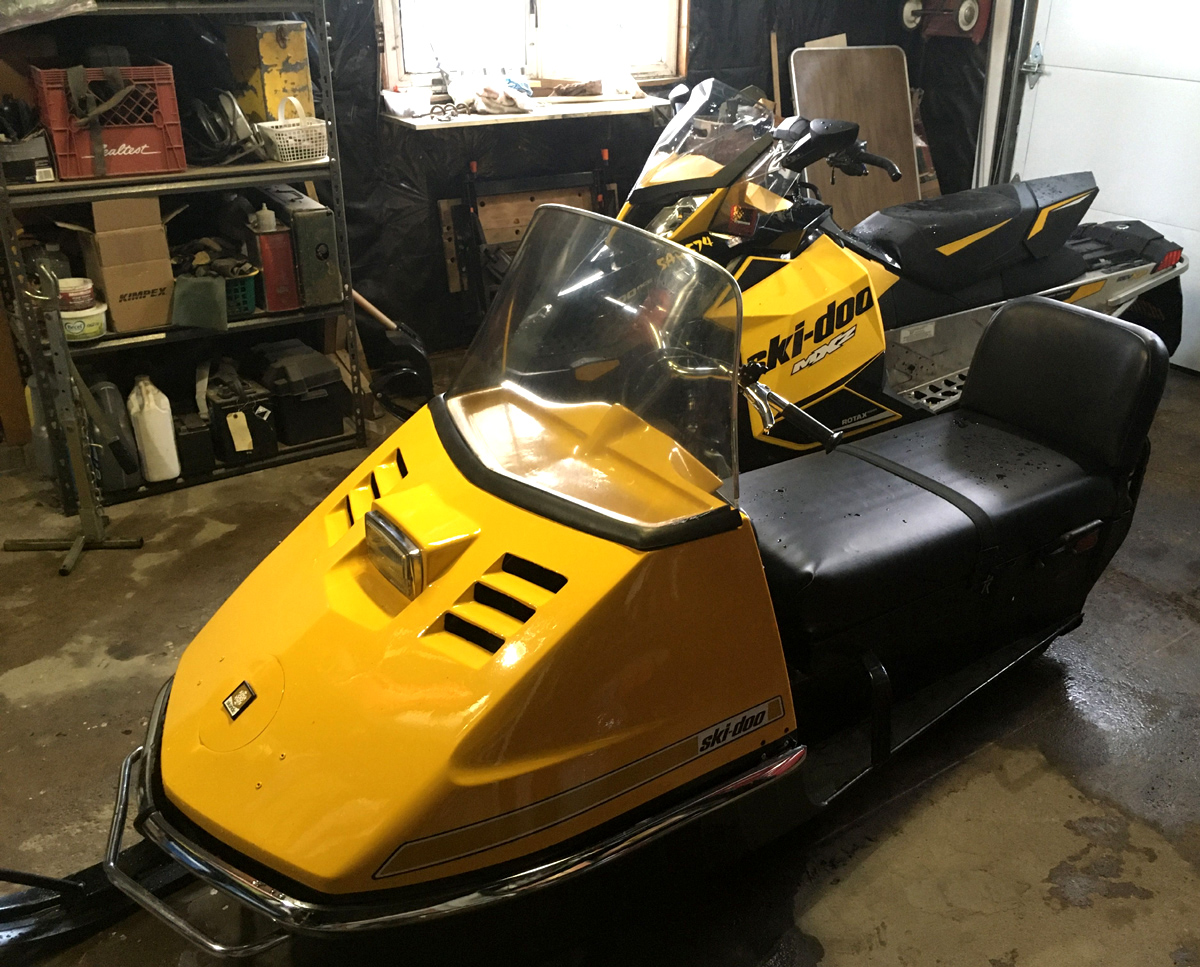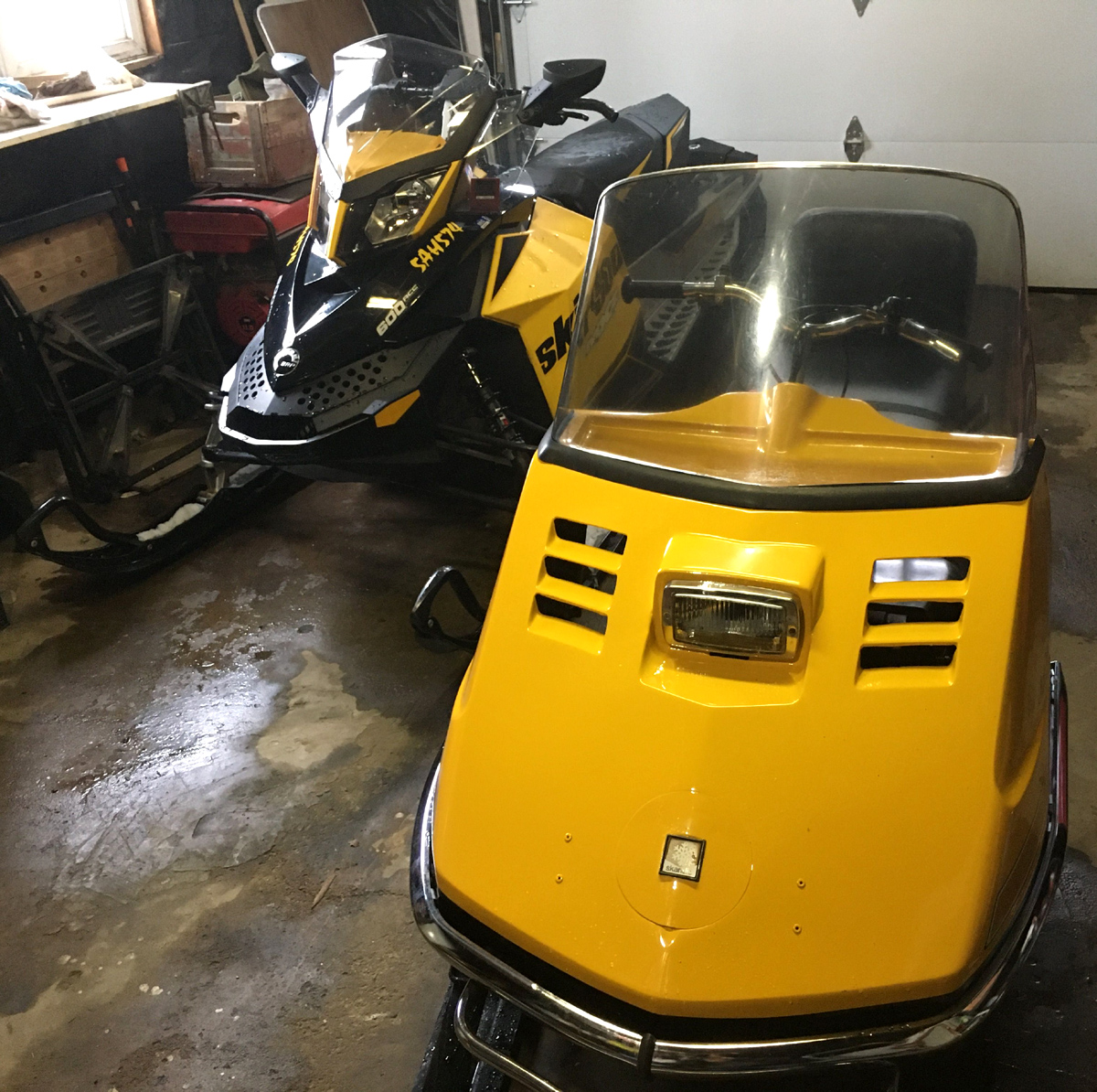 I'm including these two just because I liked the contrast.
My garage is a bit of a mess but I like the two sleds sitting so close.
My riding sled is a 2014 MXZ ACE 600. The two "brothers" are 41 years apart.
THANKS ROSS FOR THE GREAT PICTURES !