DAVID'S VINTAGE SNOWMOBILE PAGE.
RESTORING THE SPORT ONE PIECE AT A TIME.
PAGE 32,431D
---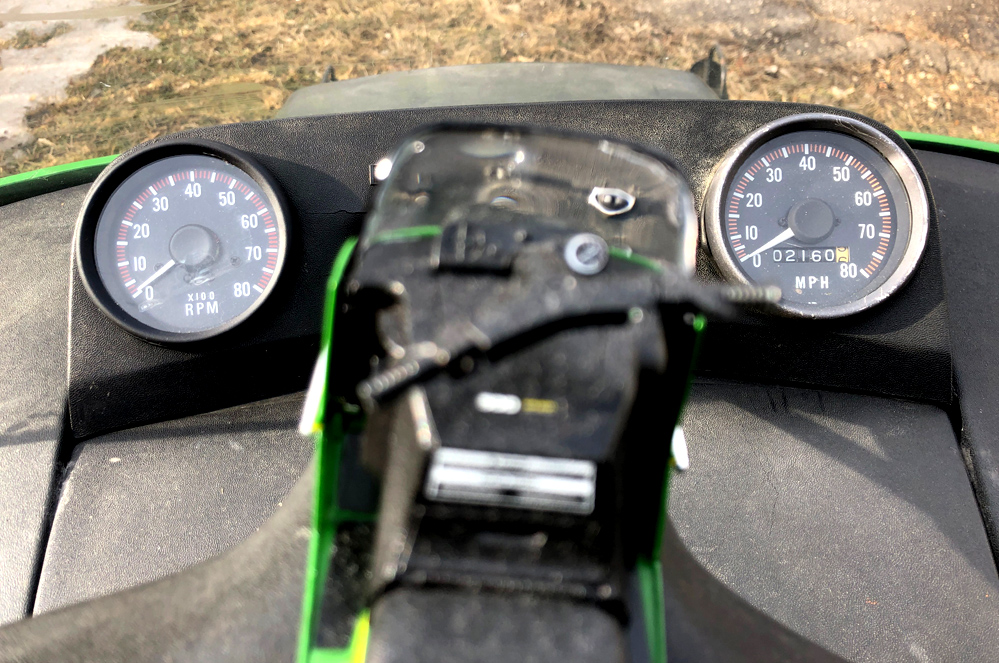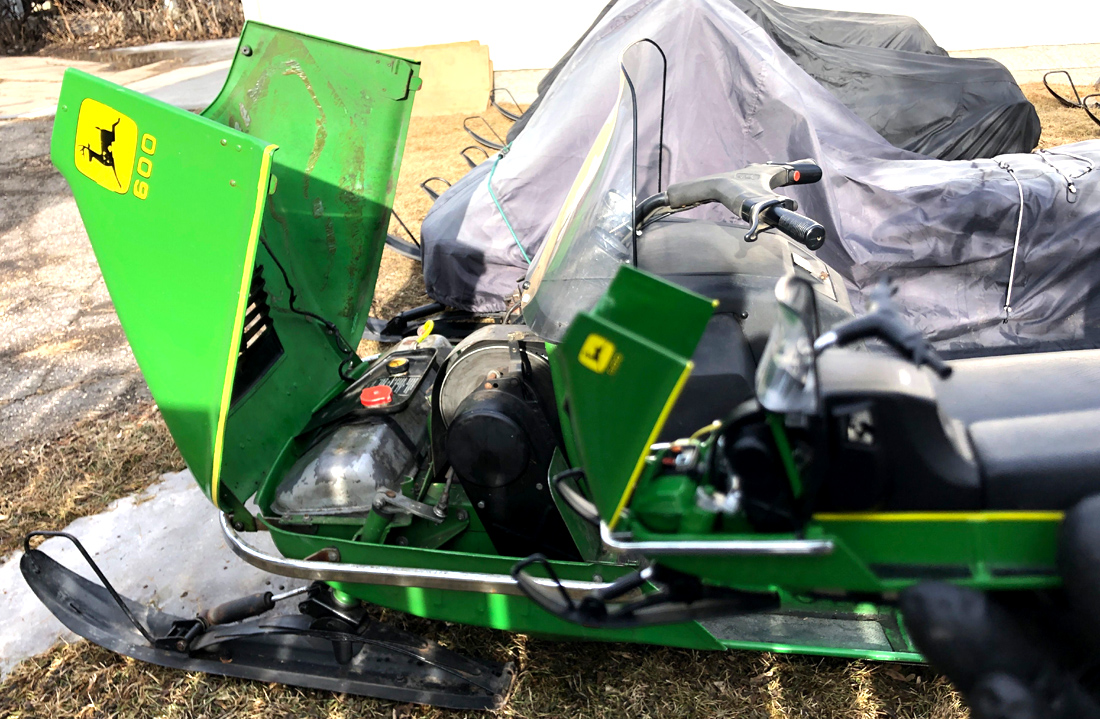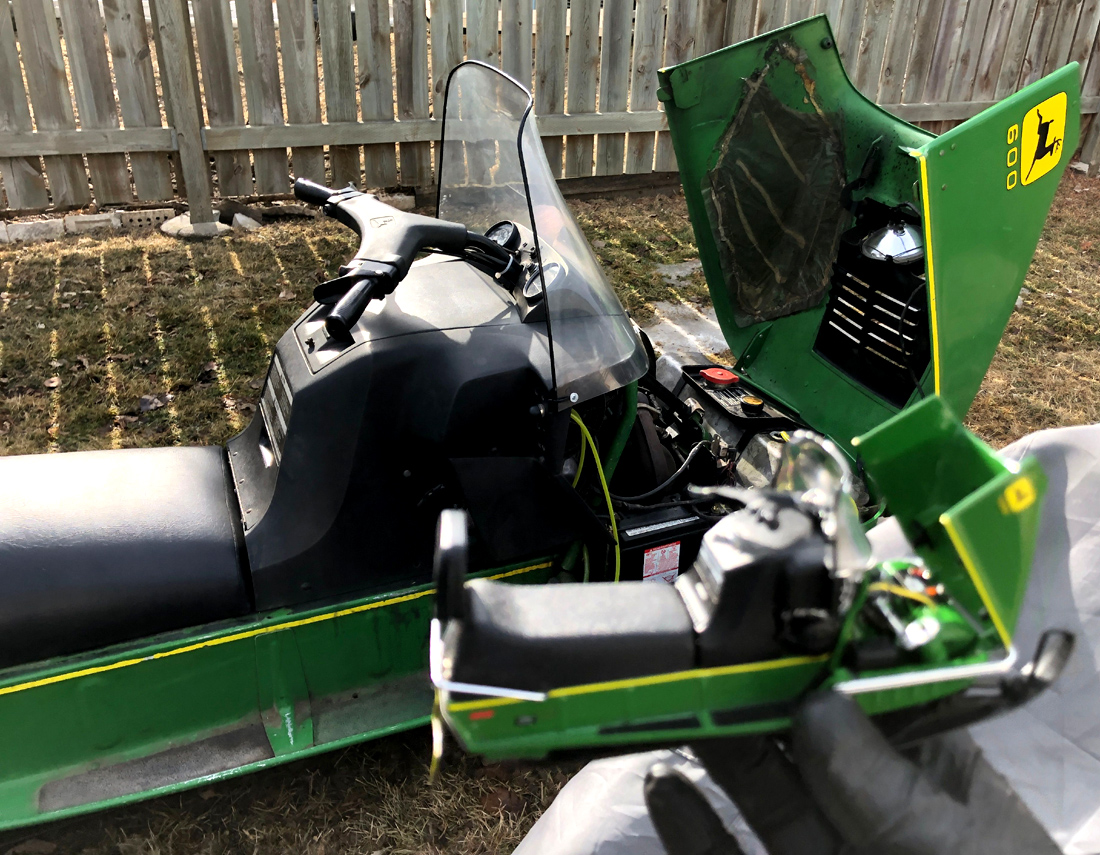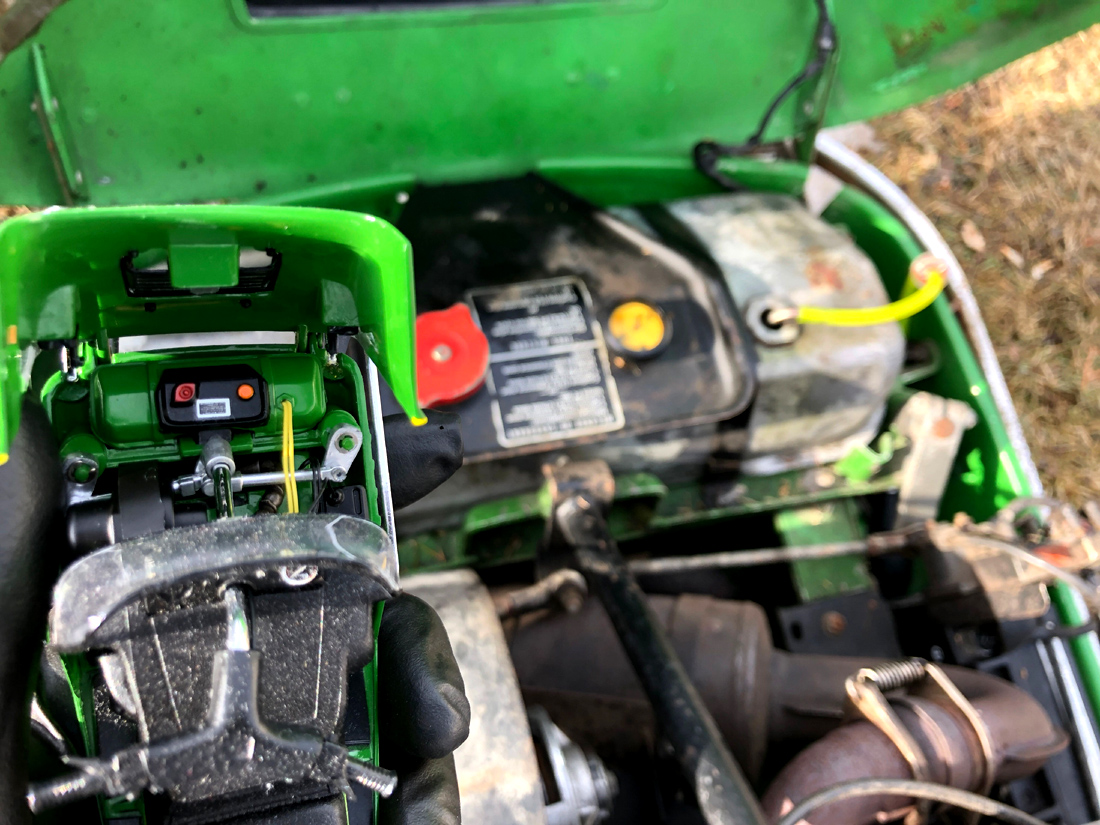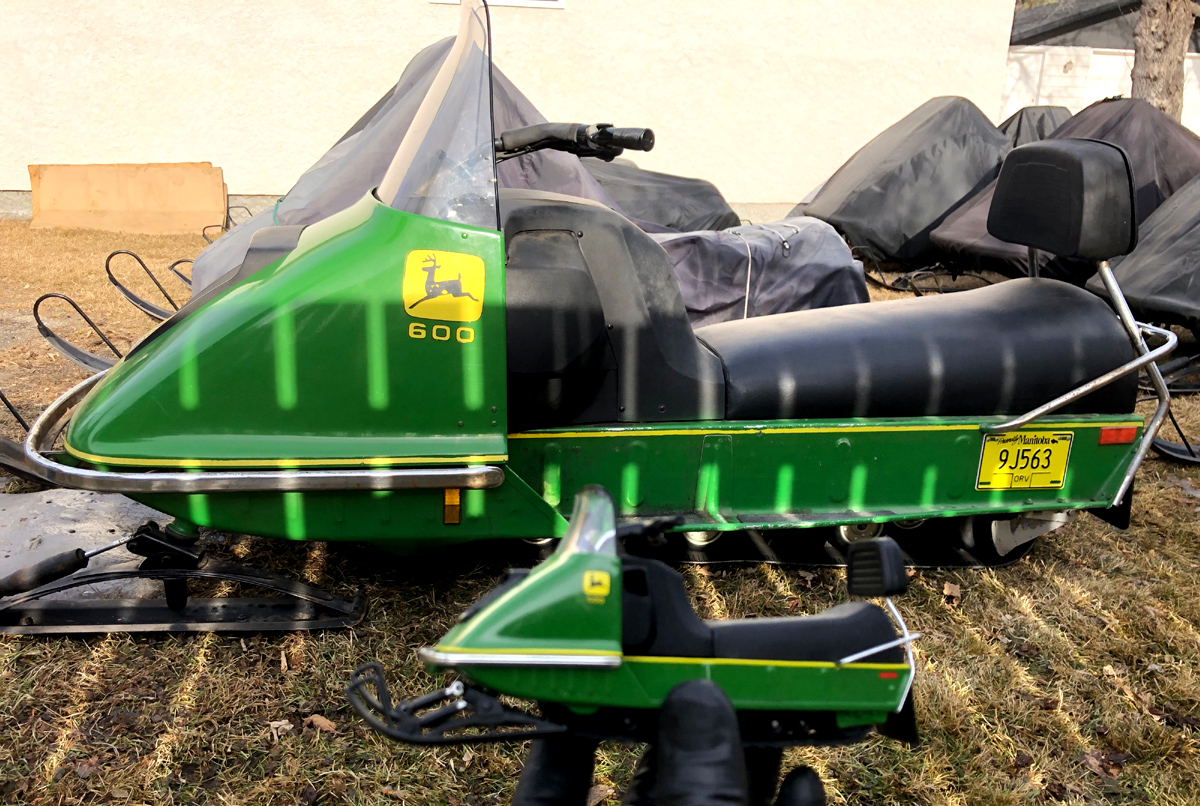 The quality of the little details on this toy model is pretty good.
1972 JD500 Die Cast Model toy along side one of its closest lookalike big brother, my 1975 JD600.
VINTAGE JOHN DEERE SNOWMOBILE TOY MODEL
Hi David, In keeping with the wonderful vintage snowmobile toys and other memorabilia theme you've been doing this week,
I thought it would be appropriate time to send in pictures of the only miniature toy replica JD snowmobile I own,
(1972 JD500 model) along side my other bigger toys. Roger C
THANKS ROGER FOR THE GREAT PICTURES !