DAVID'S VINTAGE SNOWMOBILE PAGE.
RESTORING THE SPORT ONE PIECE AT A TIME.
PAGE 33,171D
---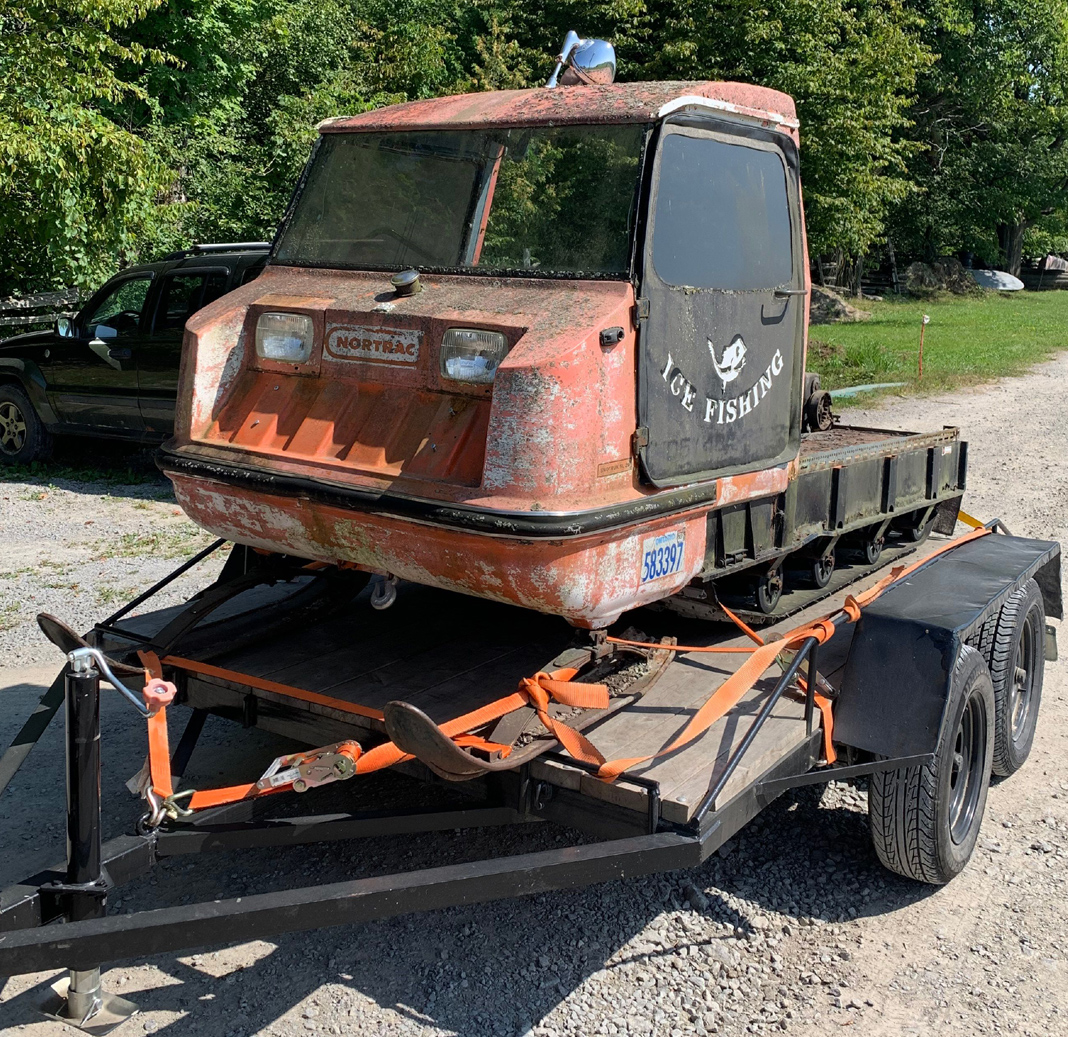 AUGUST 28, 2021
NORTRAC VINTAGE SNOWMOBILE
Hi there, We recently acquired a Nortrac Sno Truk SL20 and have been able to find very little information on
it apart from one page on your website. I figured I would reach out to you to see if you had any more information.
Iím wondering if you have an history or information on a Sno Truk; how many were made, company history, or even
what they are worth. We are going to be restoring it and keeping it but trying to learn some things about it while
we begin our project. Kindest Regards, Elizabeth
---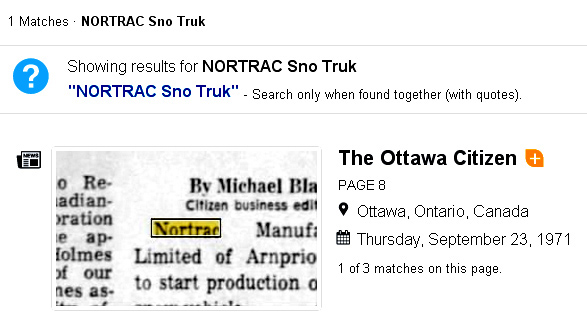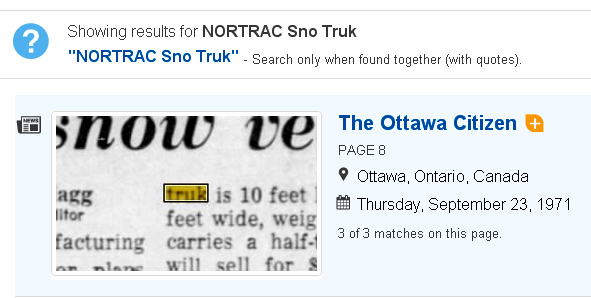 LATER THIS FALL, WHEN I GO BACK INTO THE NEWSPAPERS, I WILL ADD MORE INFO ON NORTRAC.
IN THE MEANTIME, FROM THESE SMALL CLIPPINGS, IT APPEARS THAT PRODUCTION STARTED IN
1971. I WILL DO MORE RESEARCH AND POST WHAT I FIND IN OCTOBER OR NOVEMBER 2021.
THANKS ELIZABETH FOR THE GREAT PICTURE !