DAVID'S VINTAGE SNOWMOBILE PAGE.
RESTORING THE SPORT ONE PIECE AT A TIME.
PAGE 33,535
---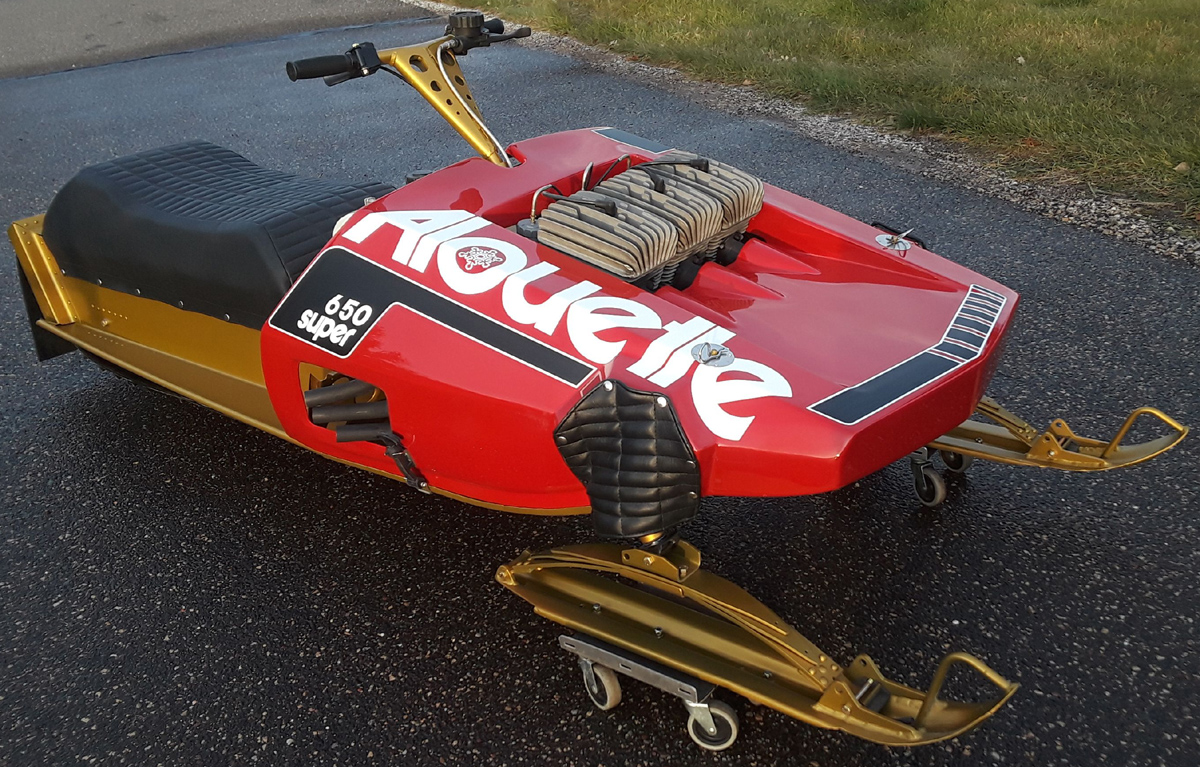 NOVEMBER 17, 2021
1973 ALOUETTE SUPER SNOWMOBILE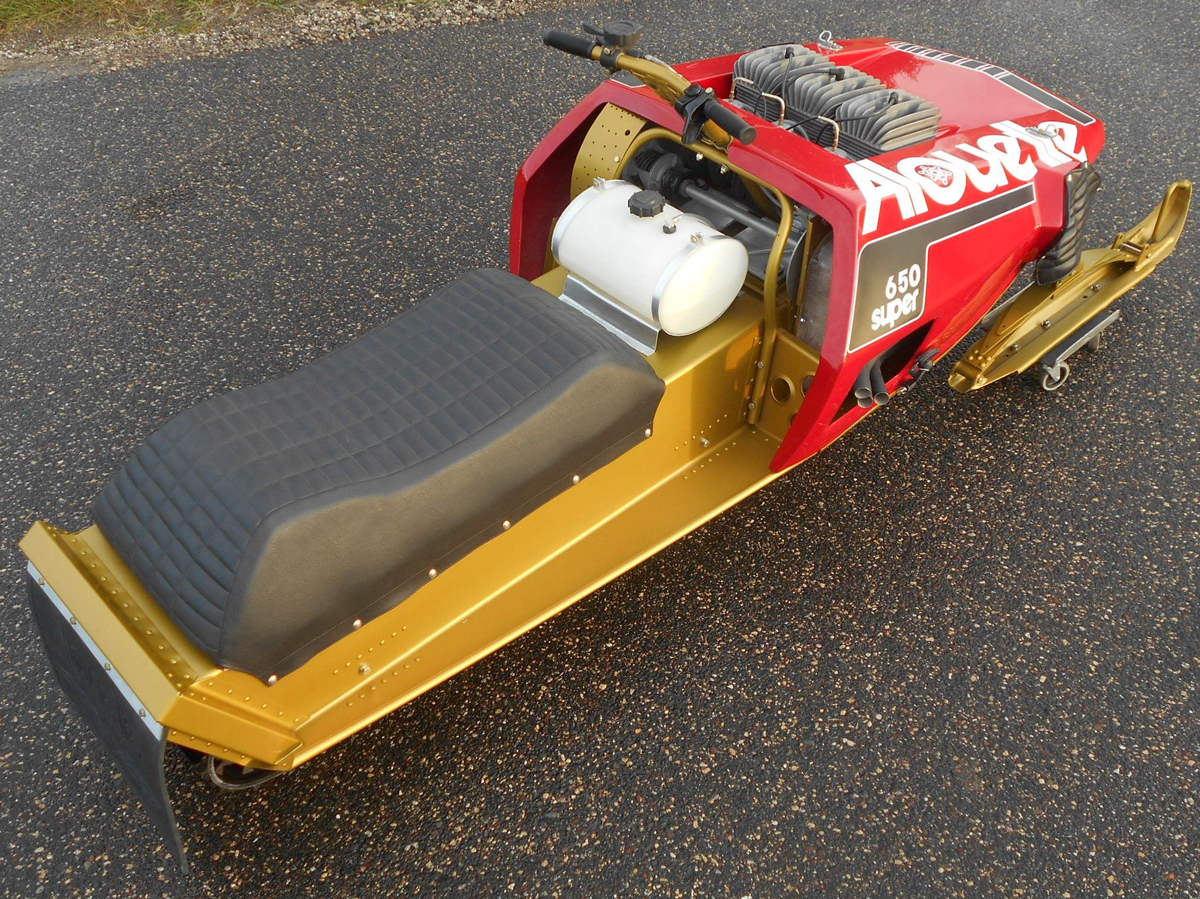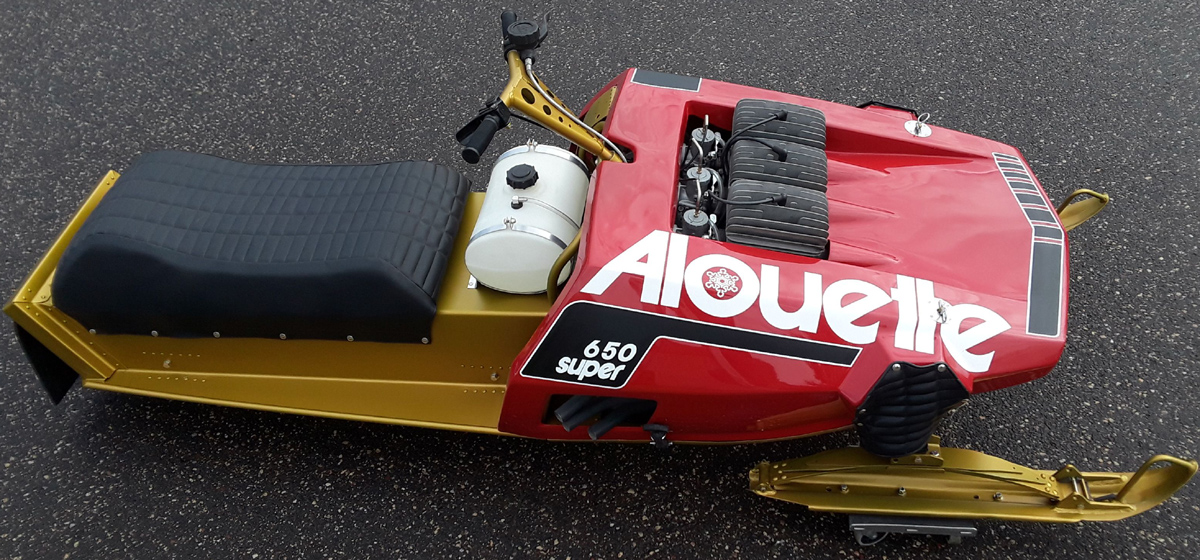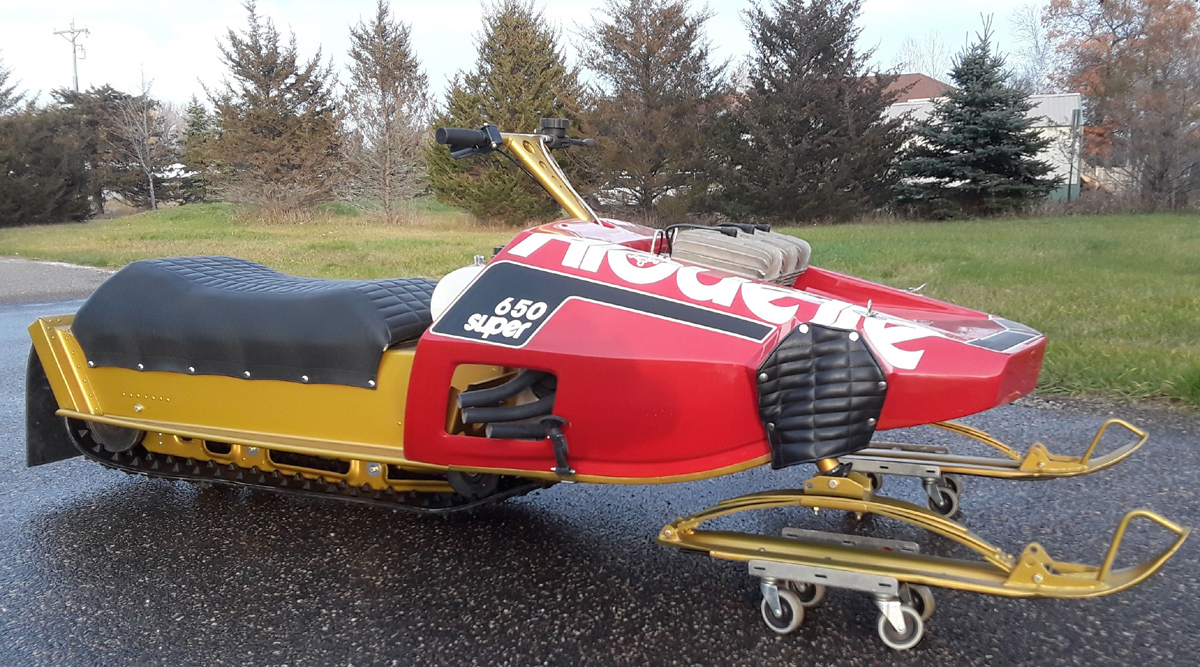 David – I'm hoping this message finds you in good health and spirits.
I have been devoting my attention to my old snowmobile hobby.

Through solid Canadian vintage snowmobile connections and some good luck, I was able to source a
1973 - 440 Alouette Super and other parts, including a triple Sachs engine.
The net result is a "triple cylinder tribute" (read fake), as I replaced the twin with a triple.
# 1 on my bucket list for a good reason (see attached and below). I am blessed, and proud. Valdi Stefanson
memory -- 1973 Canadian Power Toboggan Championship Race
It was late February 1973. I was preoccupied with my university studies that winter and not thinking much about snowmobiles, but a
long tradition was to attend the Canadian Power Toboggan Championships in Beausejour. That day the stands were jam-packed with
fans. Many were wearing Ski Doo, Polaris, Arctic Cat or Mercury branded clothing. Before the racing action, we walked the
pits checking out the cool factory racing sleds, equipment and trailers. This was the big time! At the end of pit row, I noticed an
old green school bus -- an obvious late comer and what appeared to be a lowly team out of Quebec unloading their Alouette machines.
I never made the effort to walk over and see their wares.

Then the racing began. Wouldn't you know it, those pretty little Alouette Supers were competitive. I learned that the drivers were
the Villeneuve brothers (Jacques and Gilles) and this was the Alouette factory racing team. That day, I saw them put on a clinic!
Gilles placed first in 340 Mod, second in 440 Mod, first in 650 Mod and first in 800 Mod.
They had swept the field and won the 1973 Canadian Power Toboggan Championships...

I recall leaving the stands at the end of the day. The spectators left quietly, most stunned that their favorite brand was so
soundly trumped. David had beaten the Goliaths that fateful day. I'll never forget it. As an exclamation point, in January 1974,
Gilles captured the World Championship race in Eagle River aboard the 650 Alouette Super.

Fast forward to today. As an old snowmobile collector, I mentally rank a bucket-list of desirable sleds.
On the top of my list -- a triple cylinder Alouette Super.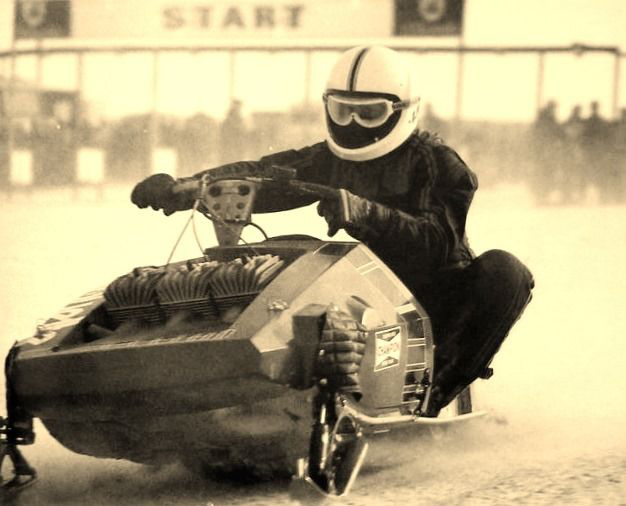 Gilles on the way to winning the final - Beausejour 1973

THANKS VALDI FOR THE GREAT PICTURES !