DAVID'S VINTAGE SNOWMOBILE PAGE.
RESTORING THE SPORT ONE PIECE AT A TIME.
PAGE 34,143
---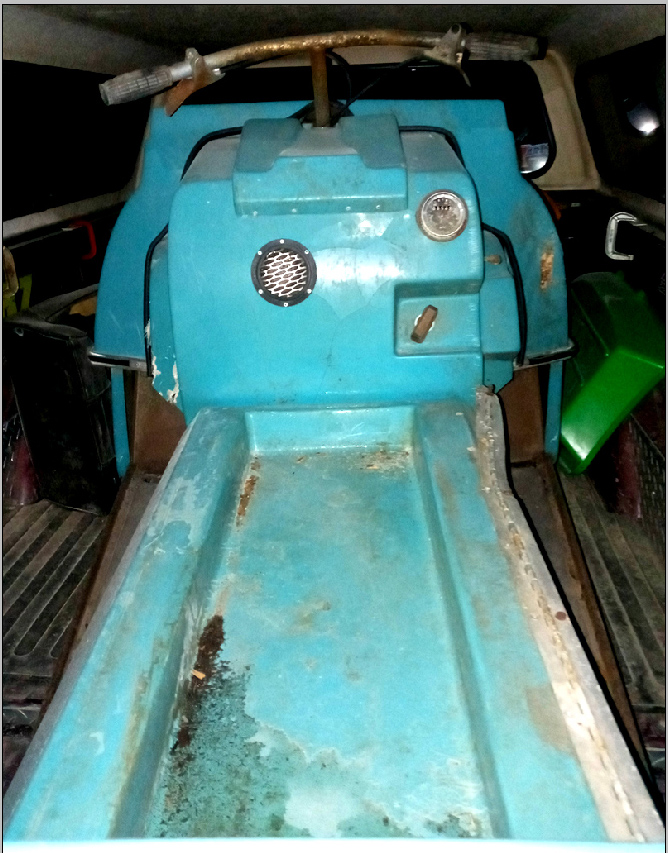 1971 SKI STAR 295 CC SNOWMOBILE

APRIL 1, 2022
Hi David, I've been searching your site and found two posts about a snowmobile I just picked up locally.
It's a a 1971 Ski Star with a 295cc Kohler.
Wondering if you had any idea how many of these sleds were made?
I haven't found any info other the your pictures on it. I hoping to have it running here in a few weeks. Austin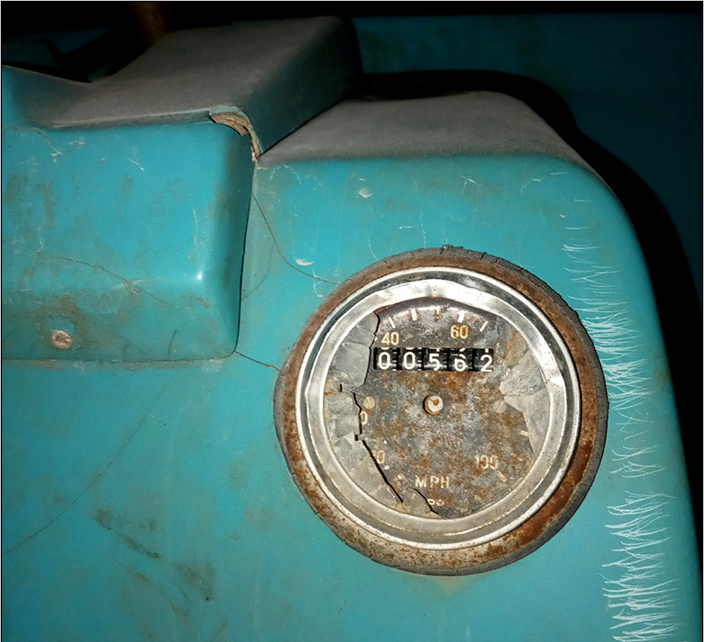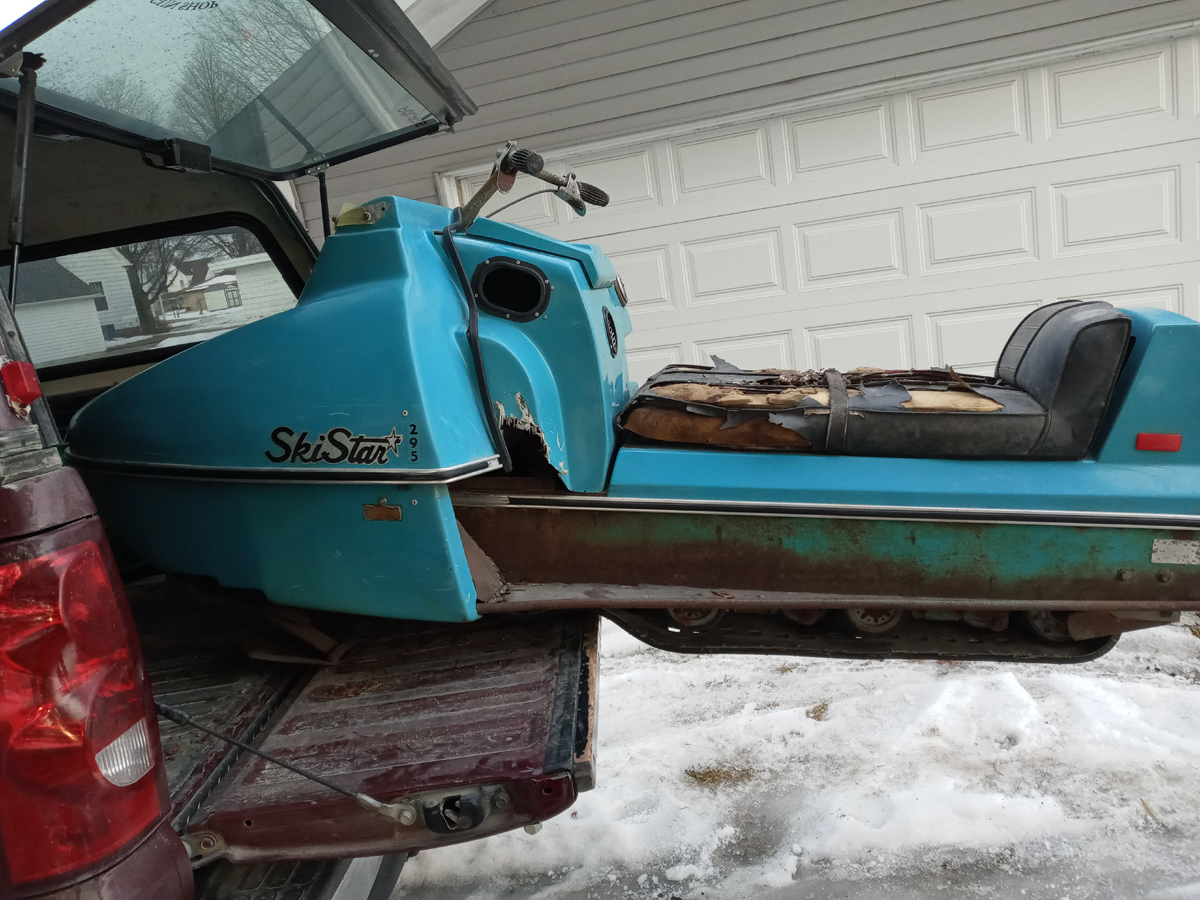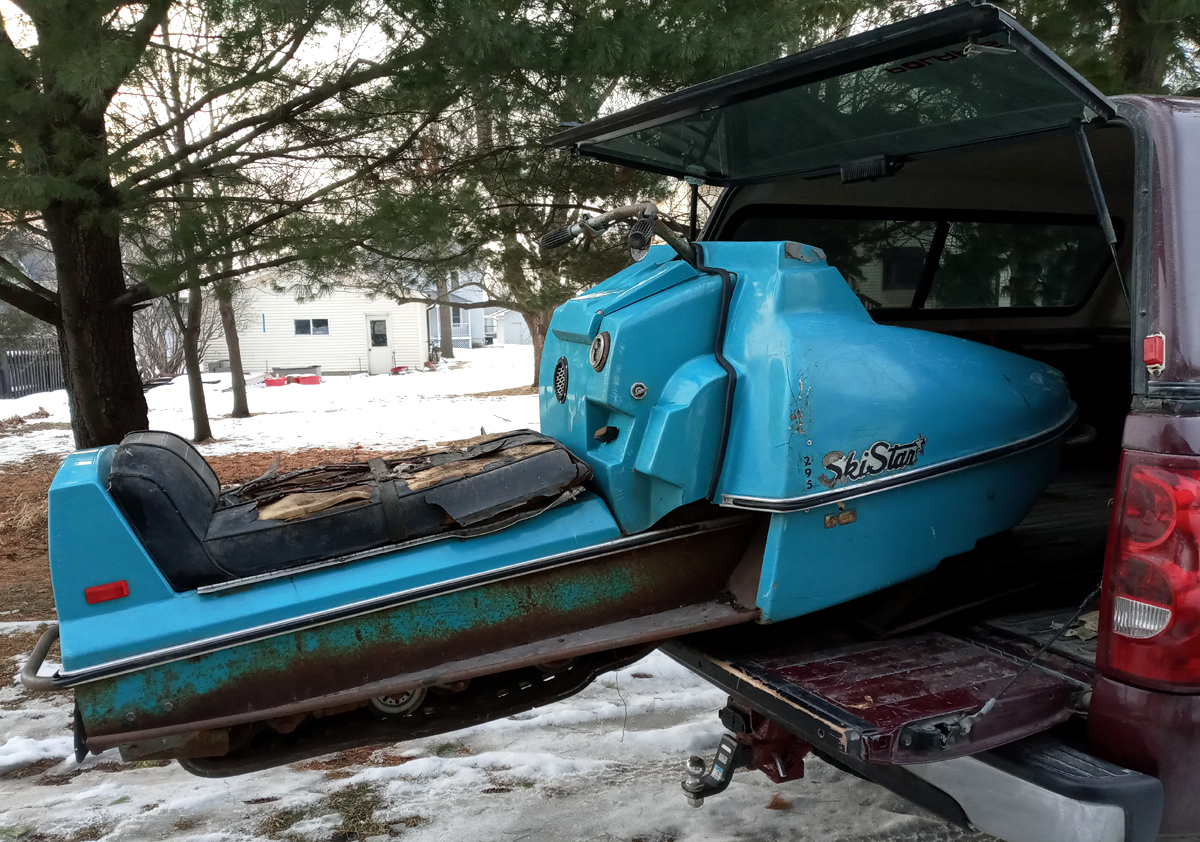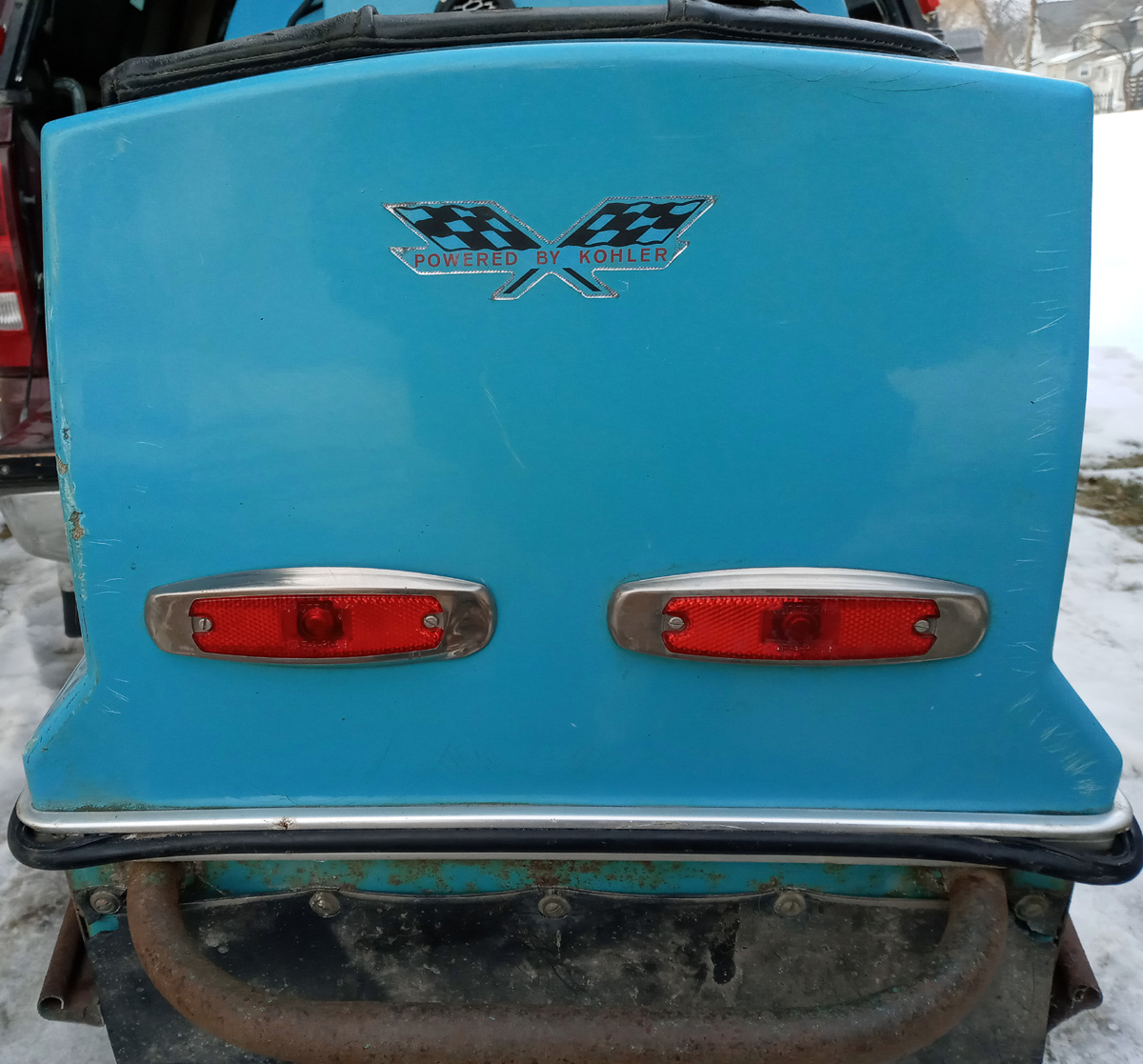 You can add any pictures you would like. I can send some more as I get some stuff done on it.
Also I'm going to have a seat done for it and make a windshield. I'll probably keep it just because it is so odd.
it was bought out of Waverly IA, found in a falling over barn in plainfield ia.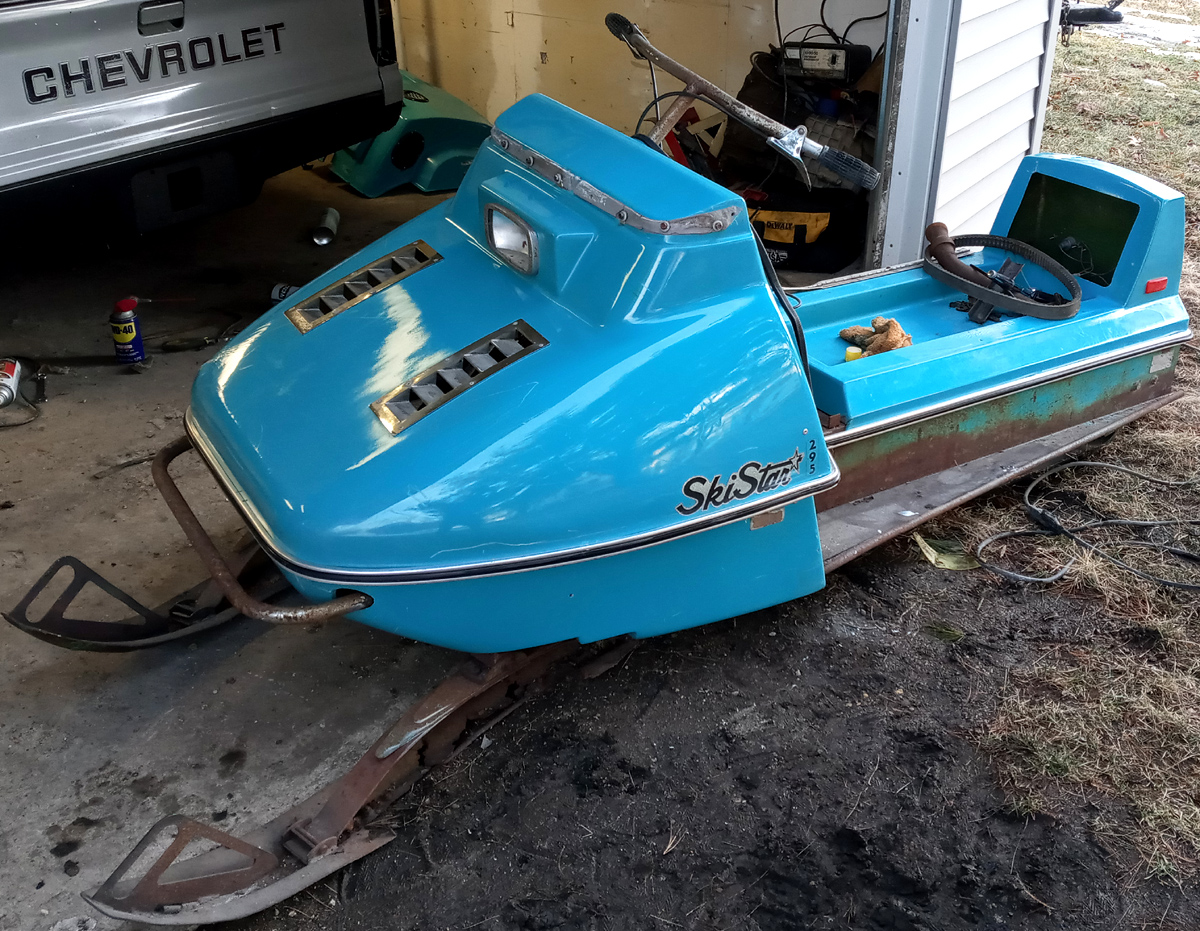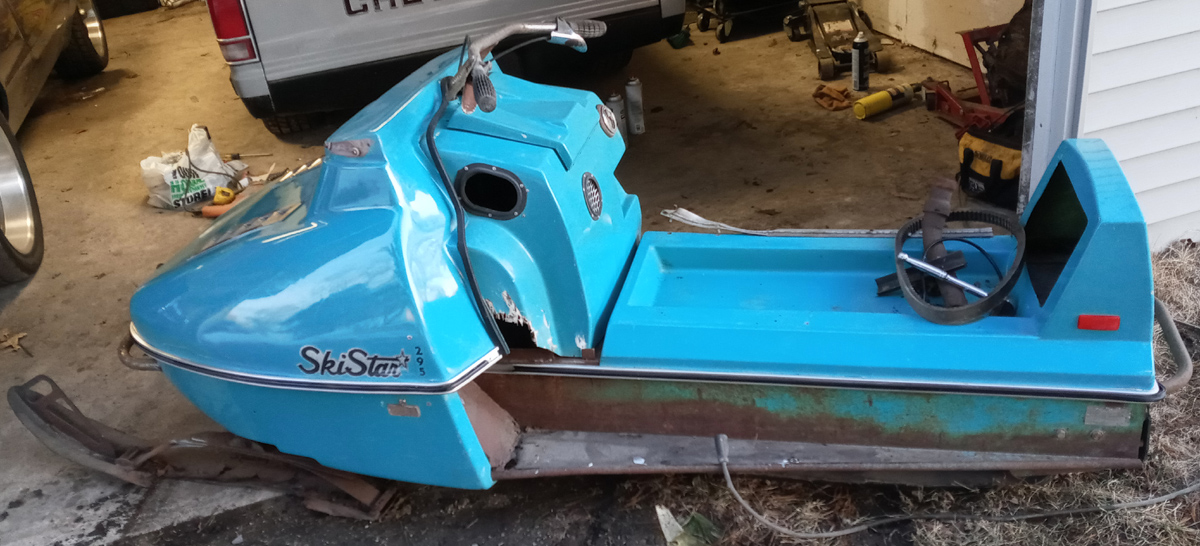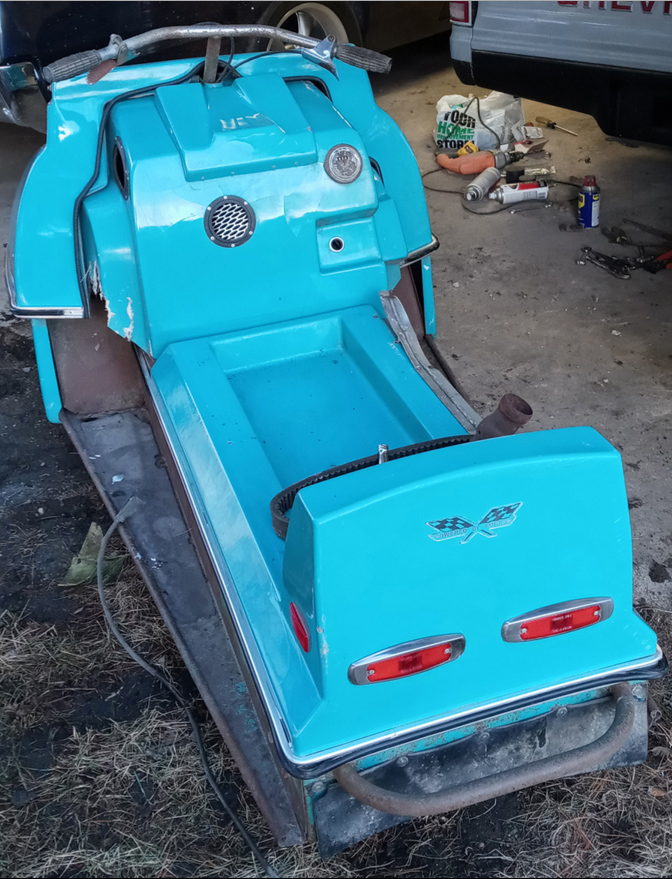 I buffed the rest of it doesn't look too bad from about 15 or 20 feet away lol.
I will say their is alot of stress cracking in hood and engine shroud shines up nice tho I'm having a seat made for
it close to original and I'll probably fix the rusted skis and take it to some vintage rides the way it is.
I have gotten the motor running needed a condensor, I'll get some more pictures in the next week or so after I
wire wheel and paint some things and get the motor back in.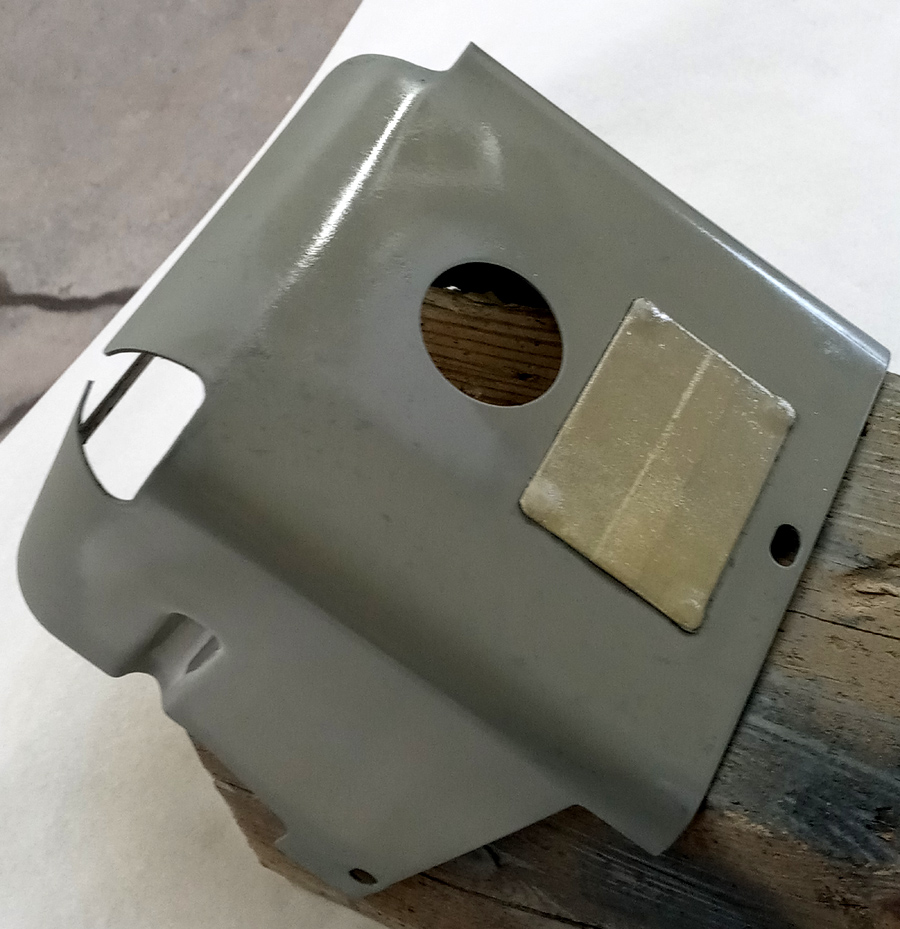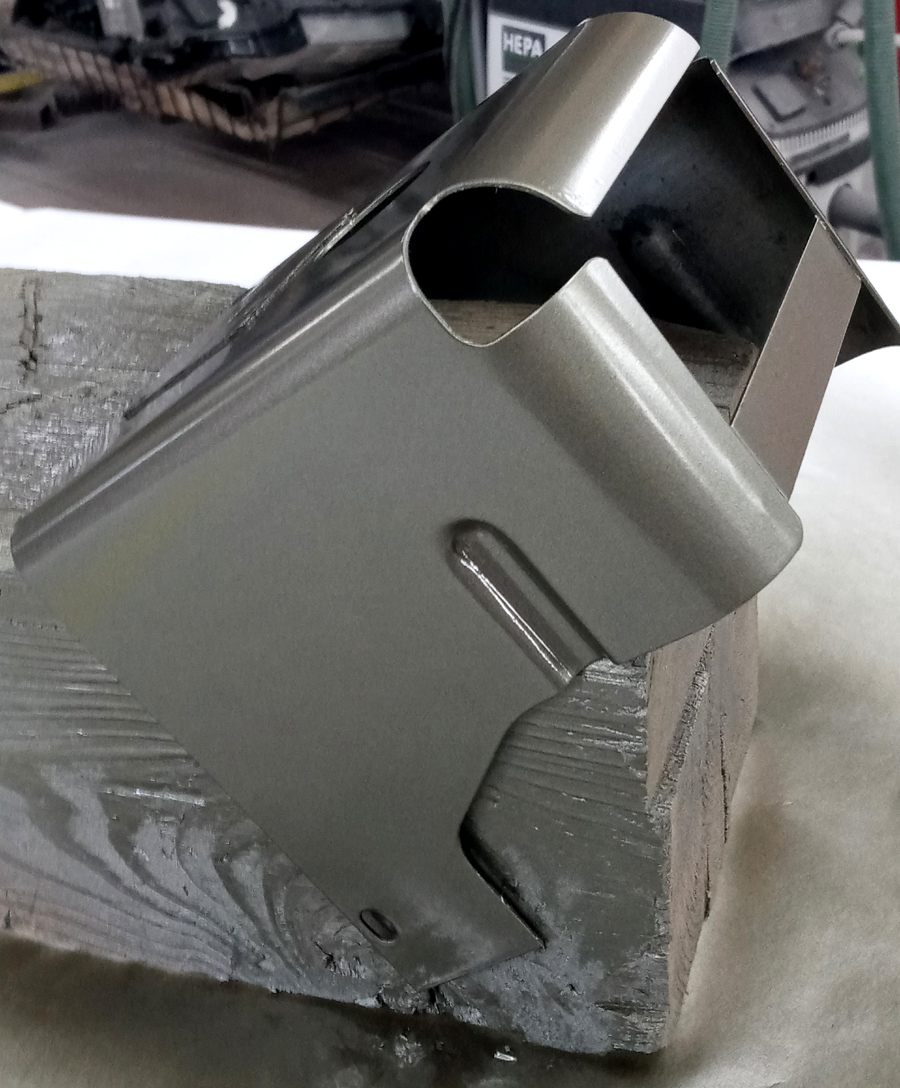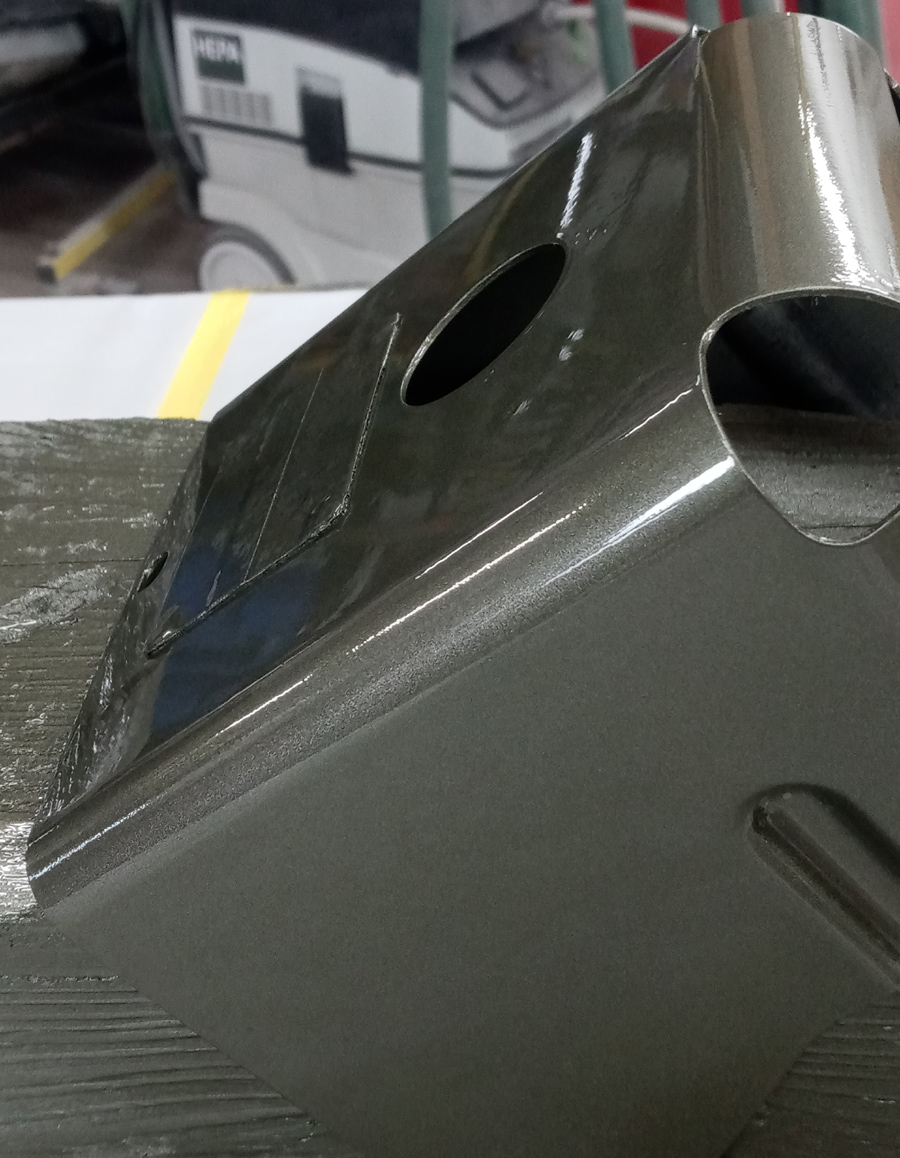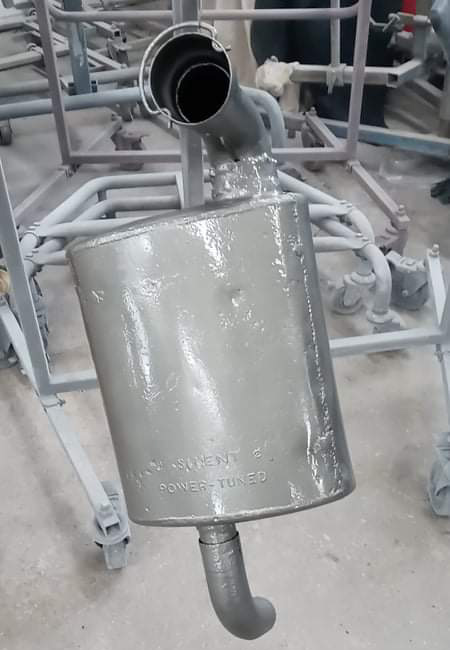 Some progress pictures. muffler was all rotted out on the bottom got it fixed up tho.
Got more progress done on the ski star. I fixed the muffler and repainted the head cover and
polished the side cover some and got the engine back in the sled.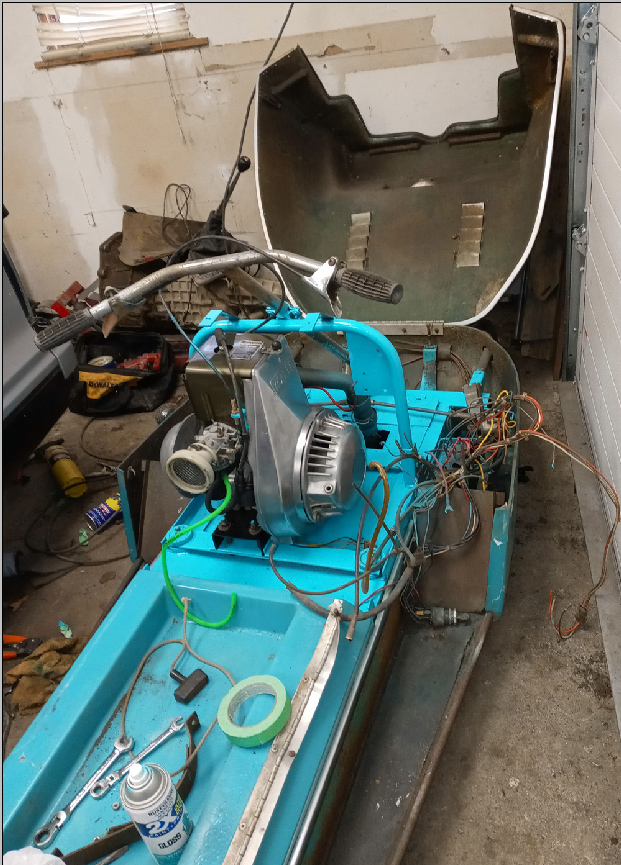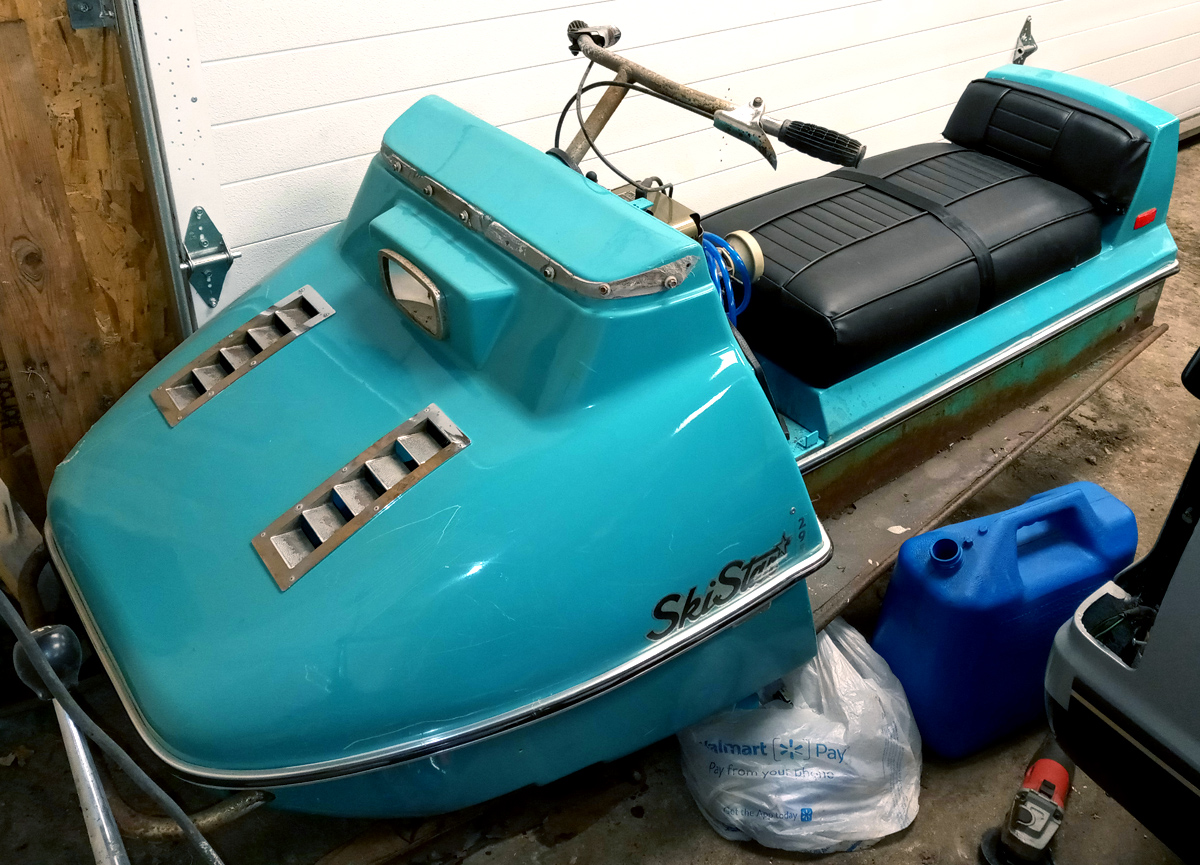 New seat and stainless seat hinge is on!.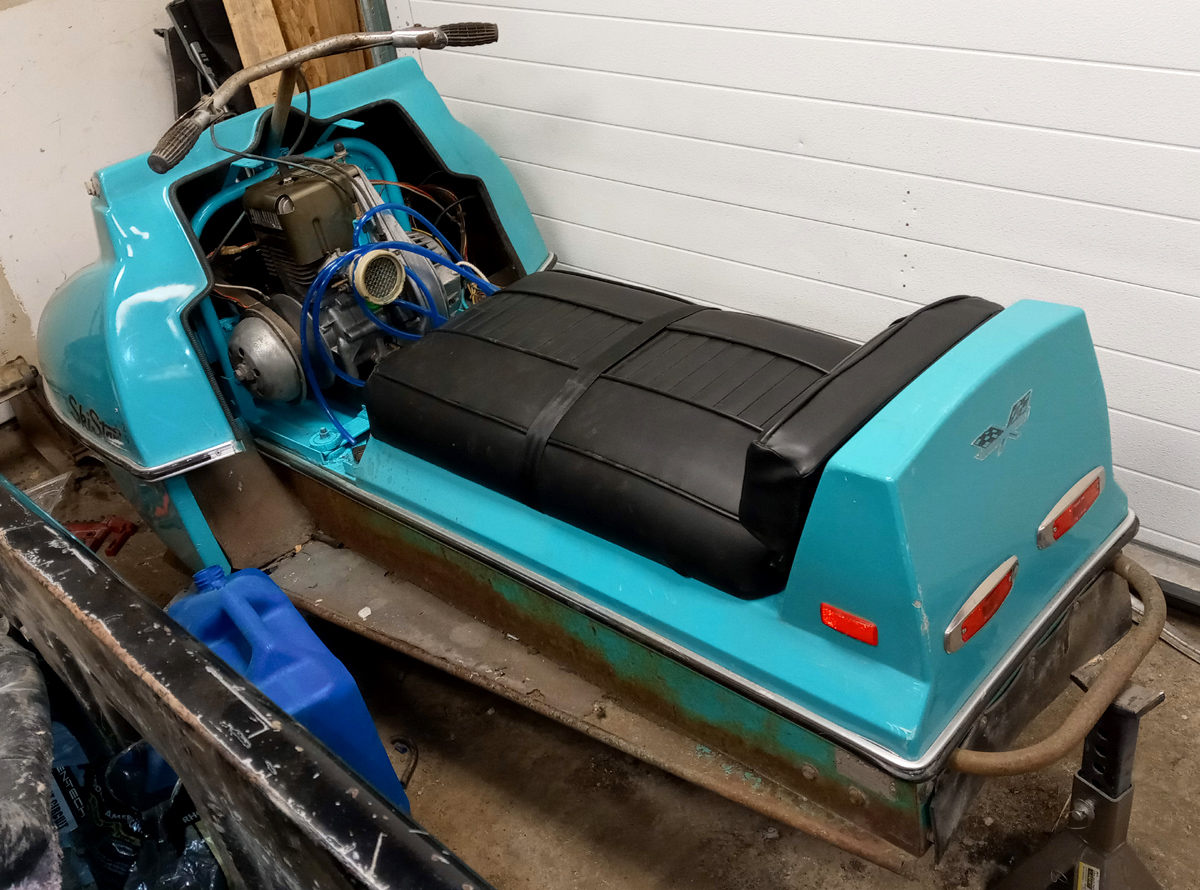 It's close to being done. Just need to find a good ski or fix it and fix the gas tank. New seat and hinge are on.
1971 SKI STAR 295 CC SNOWMOBILE

APRIL 1, 2022
Hi David, I've been searching your site and found two posts about a snowmobile I just picked up locally.
It's a a 1971 Ski Star with a 295cc Kohler.
Wondering if you had any idea how many of these sleds were made?
I haven't found any info other the your pictures on it. I hoping to have it running here in a few weeks. Austin
THANKS AUSTIN FOR THE GREAT PICTURES !