DAVID'S VINTAGE SNOWMOBILE PAGE.
RESTORING THE SPORT ONE PIECE AT A TIME.
PAGE 34,198
---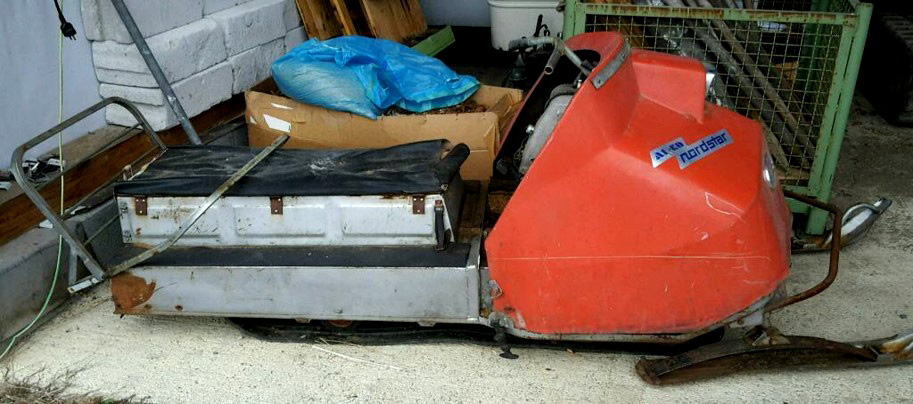 I have something rare for you again. The first AL-KO Snowmobile.
A barn find in Germany
I have it partially restored and repaired so far that it drives.
The hood is in original condition. Only scratches retouched and hood polished up.
Year 1970 (Serial number 10034) Sachs 297ccm 18 HP.Track 60cm!!!
I think this was the only sled made in Germany!
Here is the story.
Since ski-doos were very popular in the 1960s, the Steyr-Daimler-Puch company decided in 1968 to enter the
snowmobile manufacturing business as well. Various vehicle concepts and engine variants were considered,
which were basically based on the R and RD models. For this project, Steyr-Daimler-Puch AG cooperated with
Alois Kobler, also known under the company name AL-KO. This was obvious because the Austrian branch,
founded in 1961, was located in Obdach near Judenburg (Styria), close to the Puch plant. Lawn mowers, lawn
tractors and other motorized gardening equipment were and still are manufactured there.
The Graz company was to produce the single-track models, while AL-KO was to manufacture the two-track
work sleds. The single-track Puch motorized sled 655 was to produce 18-20 hp at a weight of 140 kg.
The planned selling price was ATS(Austria Shilling) 25.000 =1800 euro but only very few prototypes were
produced. A prototype can be seen in the Puch Museum in Graz. This prototype was used for decades by the
head of the testing department and later factory director Egon Rudolf to supply his hunting lodge.
Since Bombardier's caterpillars were protected by patents, it was necessary to find another caterpillar
manufacturer to produce the prototypes mentioned above. Various power units were tested for the engine.
A Wankel engine was also used, which ultimately did not prove suitable for use in the snowmobile.
Finally, a blower-cooled two-stroke engine SA 370 from Fichtl & Sachs was installed. This produced 24 hp and
was equipped with a diaphragm carburetor. The 770 variomatic transmission was from Salsbury in the USA.
In addition to the hand starter, an electric starter was also provided. During test rides on the Schöckl in
Graz and the Kitzsteinhorn in Salzburg, speeds of 55-59 km/h were achieved. At the end of the 1960s, the
use of snowmobiles was severely restricted by law for environmental reasons.
The reason for this was primarily the startling of game by the very loud vehicles. As a result, the
Puch company dropped out of the project, but the AL-KO company brought the
two-wheeled models to series production.
The AL-KO models were manufactured in three stages of development. Common to all of them was the high
bench seat that housed the large plastic canister that served as a tank. The tracks were from Nokia, the now
well-known telecommunications company; they were wider than those from Bombardier/Lohner, which
allowed for better traction. These work sleds came standard with a trailer hitch, which made them especially
popular as cross-country track vehicles. In 1970, the first snowmobile made by AL-KO appeared on the market
under the name "Nordstar". This was powered by a 300 cm3 Sachs engine that produced about 18 horsepower.
This fan-cooled single cylinder was equipped with a Tillotson diaphragm carburetor. In 1971/72, the second
Nordstar series appeared with a two-cylinder, two-stroke Sachs engine that had about 450 cc and produced
about 40 hp. The vehicle was also equipped with a reverse gear. This engine power ensured decent
locomotion even in deeper snow. The third series was manufactured until the early 1980s.
These snowmobiles had a slightly different hood design and were equipped with an Austrian Rotax 440 engine.
Again, the engine output was around 40 horsepower. The engine was ventilated by a slide carburetor.
Gasoline was supplied by a fuel pump. To prevent the carburetor from flooding, a gasoline return line was
installed, from which a gasoline line branched off to the carburetor.

First and second series 70s and third series to 80s all two tracks.
About AL-KO:
AL-KO Kober SE (proper spelling AL-KO KOBER), founded in 1931 and headquartered in Kötz, Bavaria, is an
internationally active technology group and supplier in the garden equipment, automotive and air technology
sectors. More than 2600 employees work at more than 30 locations worldwide.
In 2019, the company generated sales of around 500 million euros.
Also based in Kötz is the former AL-KO Fahrzeugtechnik division, which has been part of the
American company DexKo Global since 2016 under the name AL-KO Vehicle Technology.
The AL-KO brand is used by both companies. Reto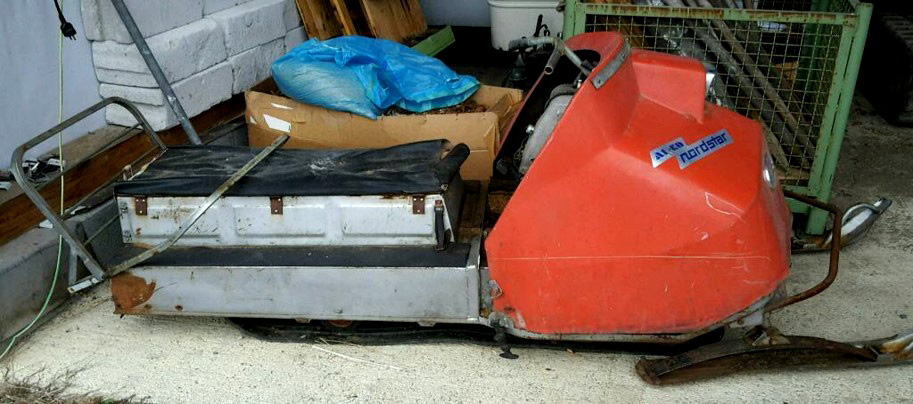 ALKO SNOWMOBILE
ALKO Nordstar 1970 single track(before Restauration)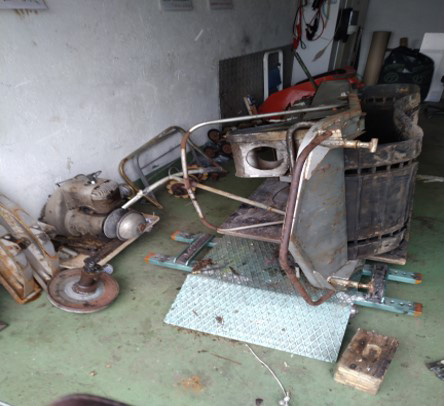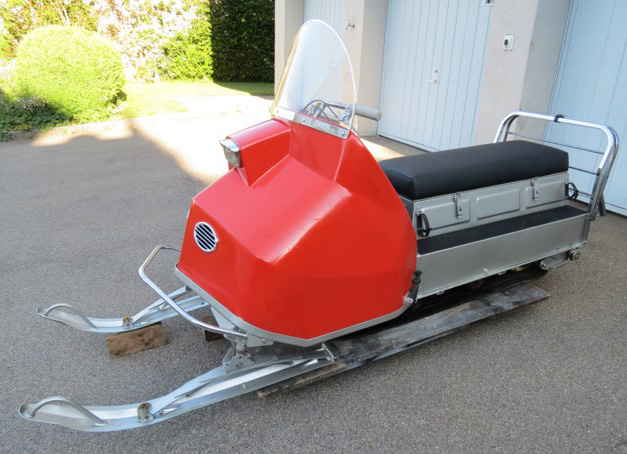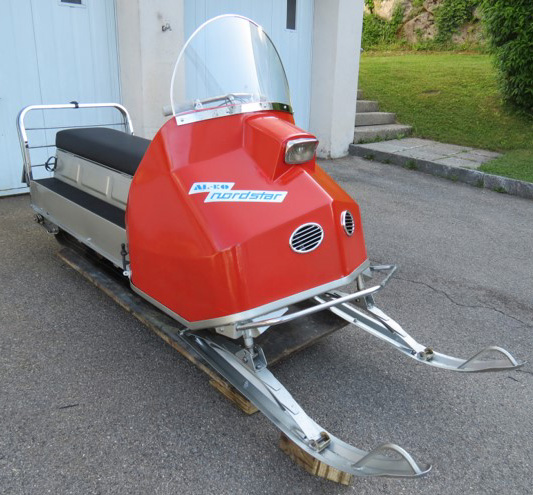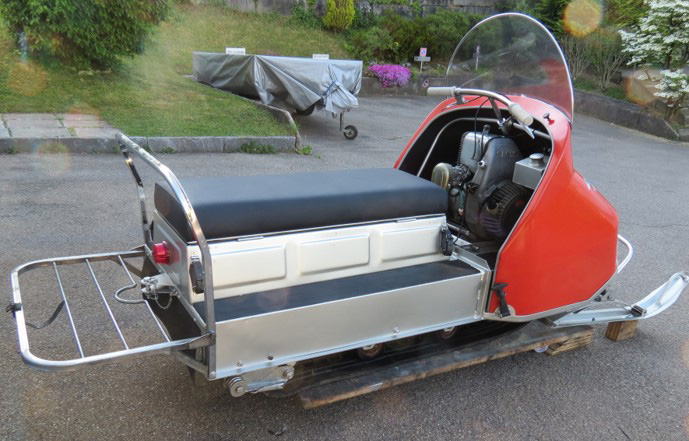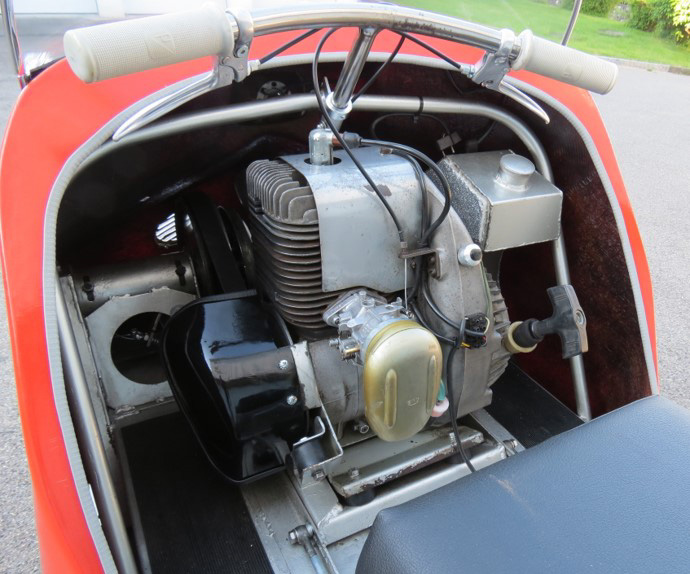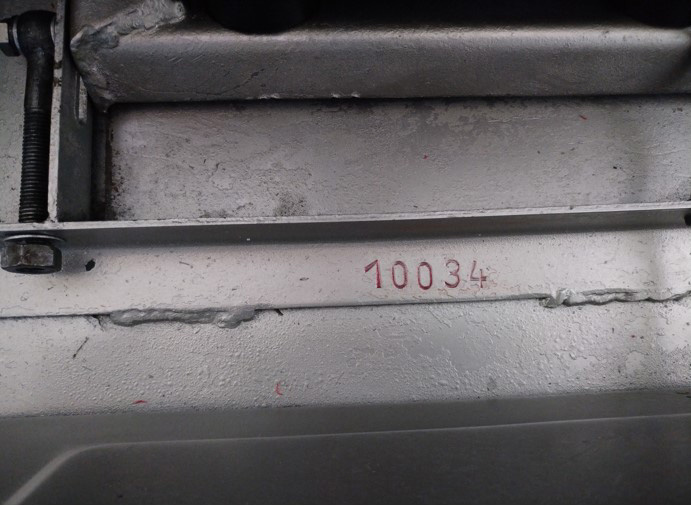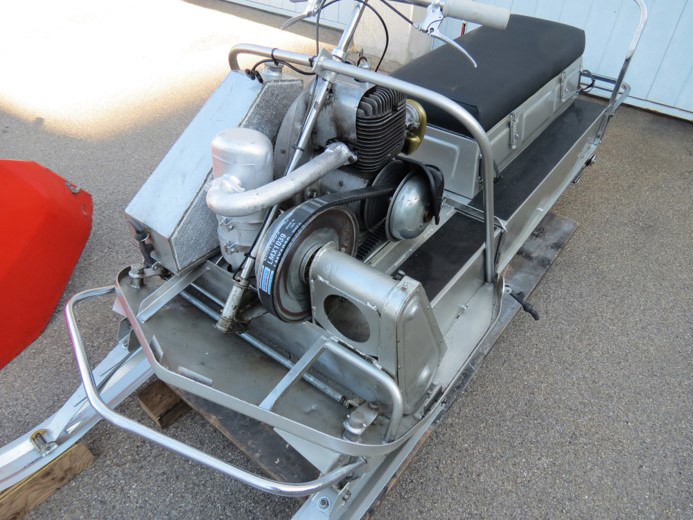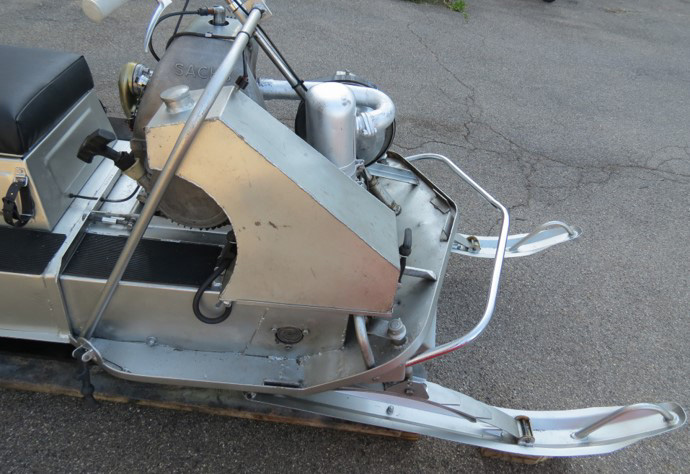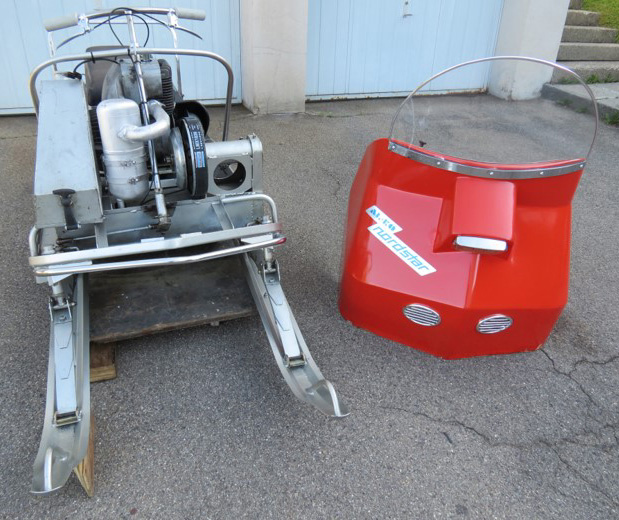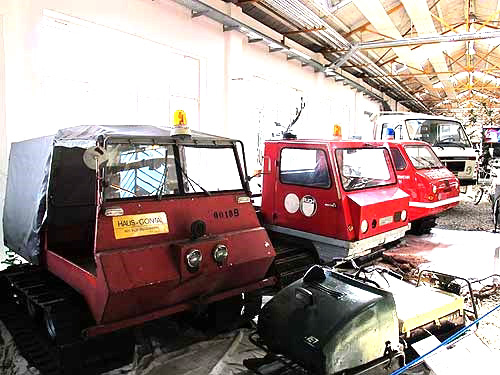 Prototype Steyr-Puch(Museum Graz)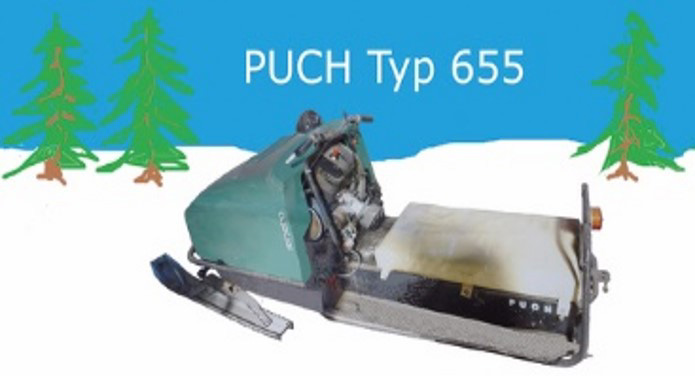 THANKS RETO FOR THE GREAT PICTURES !