DAVID'S VINTAGE SNOWMOBILE PAGE.
RESTORING THE SPORT ONE PIECE AT A TIME.
PAGE 34,684
---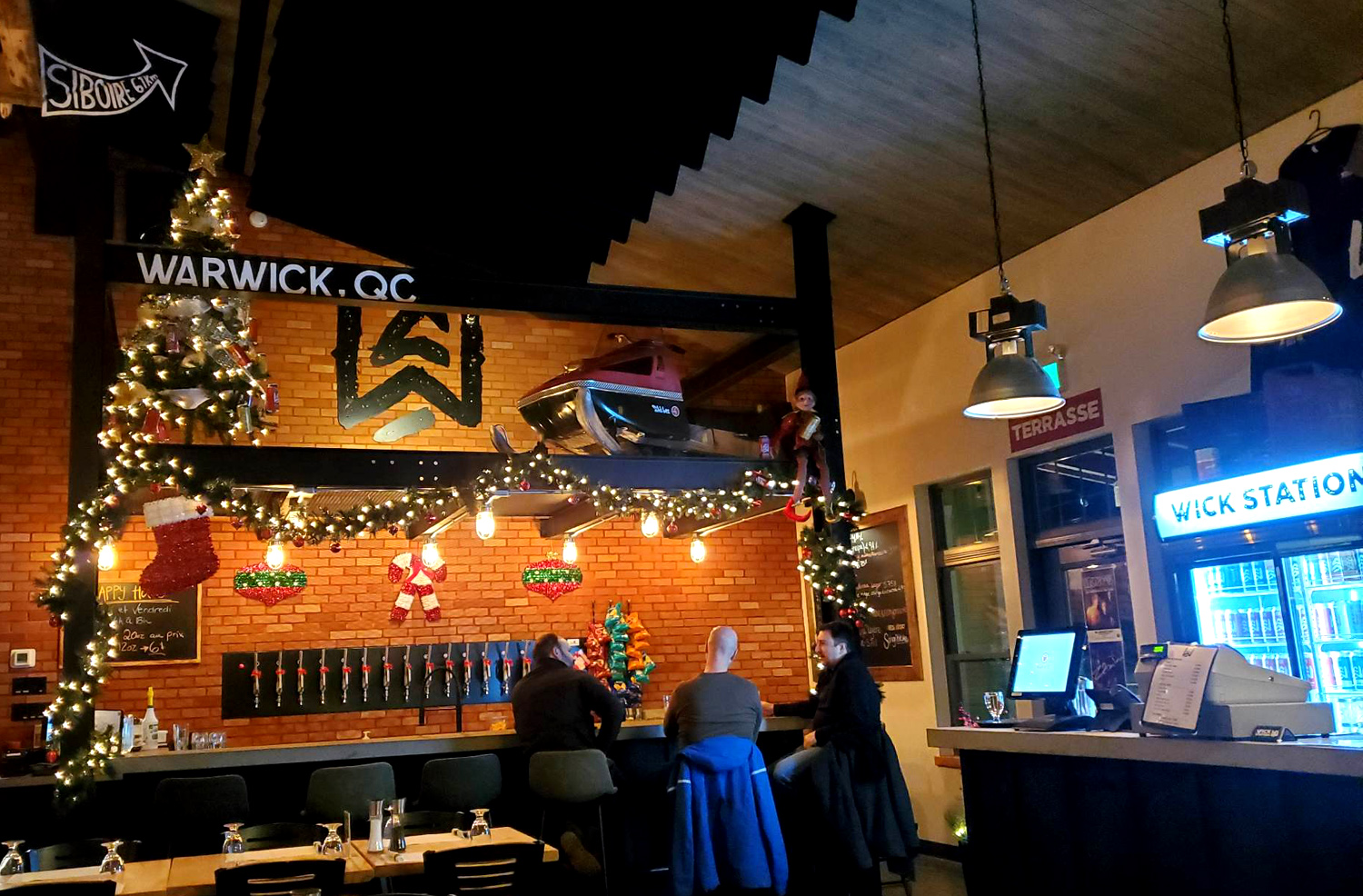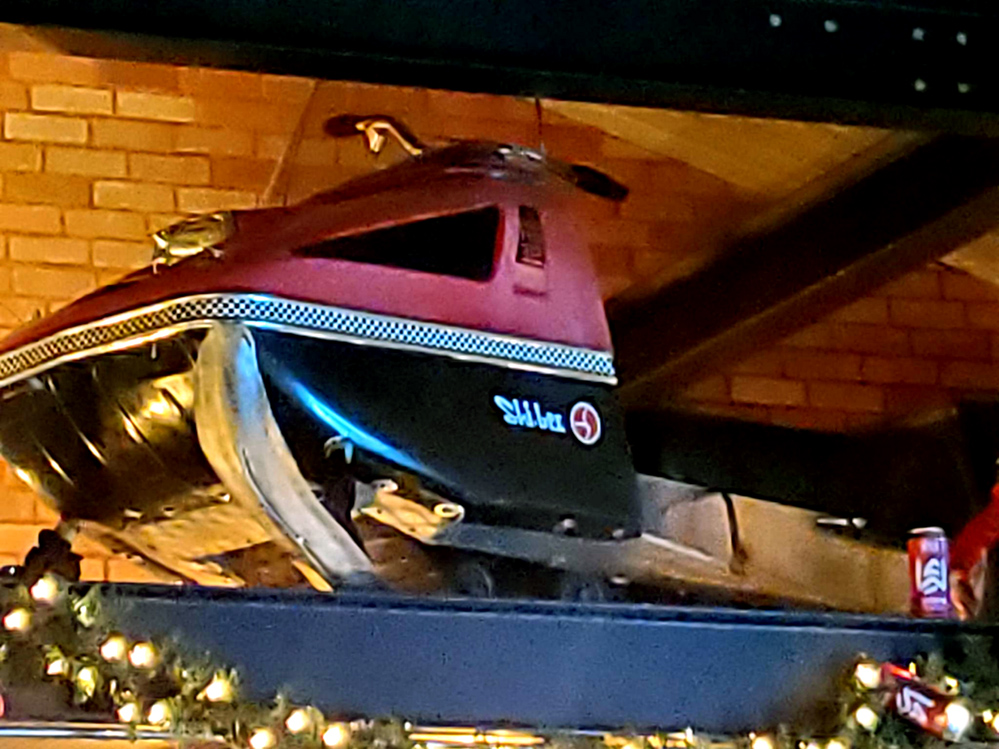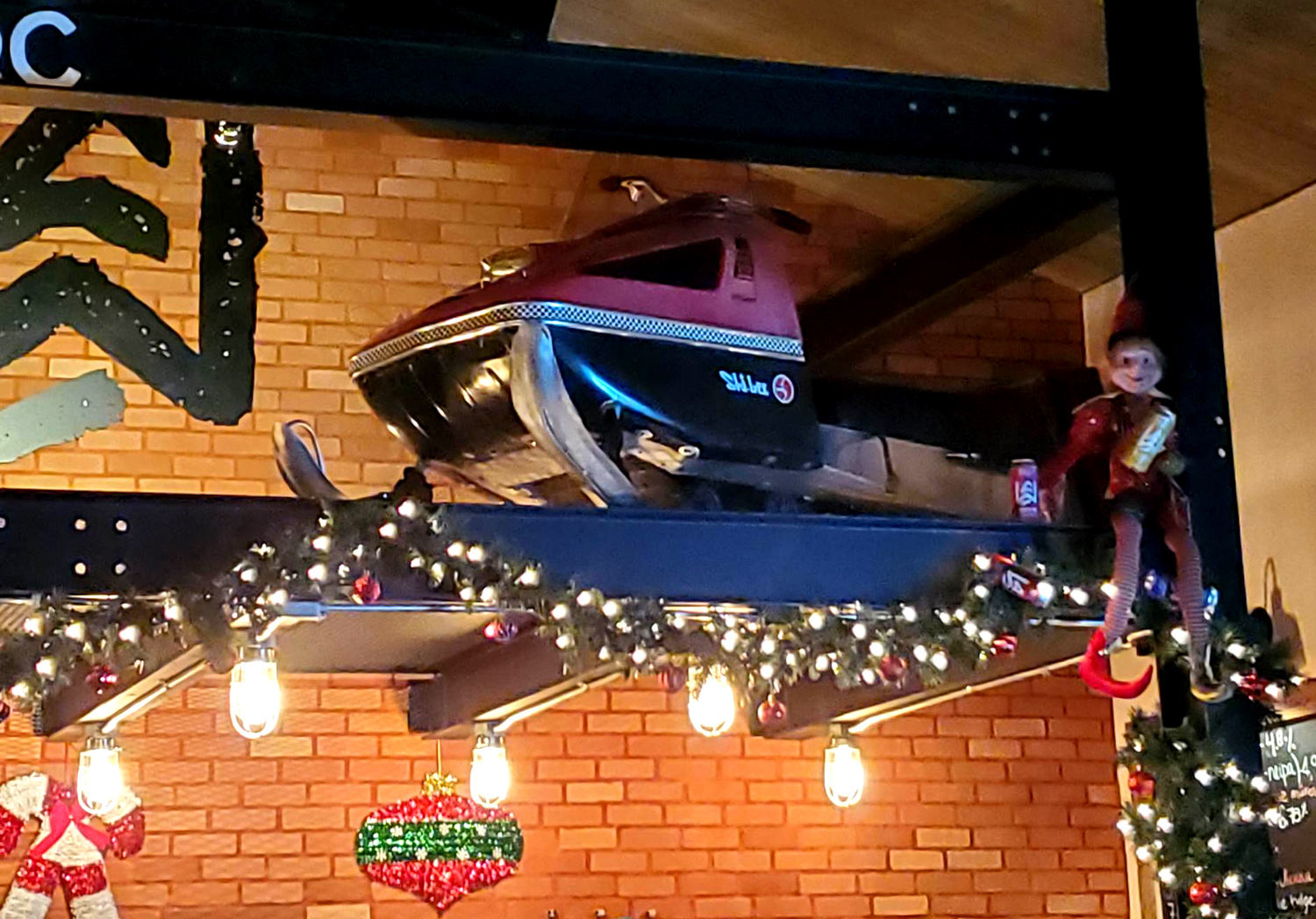 Hi Dave - Andy's brother Philip contacted my son Allan and said there was a new Brew Pub in Warwick, Quebec and they have a Ski-bec snowmobile.
Well Allan checked it out and sent me the following pictures
He was quite sure it was one of mine. Sure enough it was the 1971 Ski Bec - 19hp, 312cc serial number 9 that I had owned.
I am very pleased that the machine is displayed for people to see and enjoy.
I hope someday when I feel better I want to see this!
Apparantly before the Micro Brewery opened they were advertising that they wanted historical Warwick items,
I know that the guy that bought my collection had adds that he had Ski-becs for sale, this one being the 9th Ski-bec manufactured is appropriate.
I plan on someday going and get the correct info on how they got it. Dave Taylor
THANKS DAVE FOR THE GREAT PICTURES !