DAVID'S VINTAGE SNOWMOBILE PAGE.
RESTORING THE SPORT ONE PIECE AT A TIME.
PAGE 35,007
---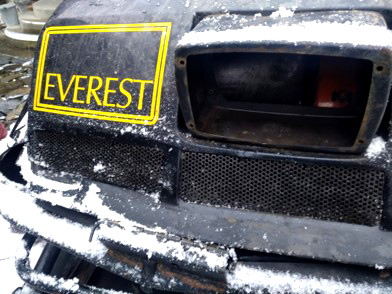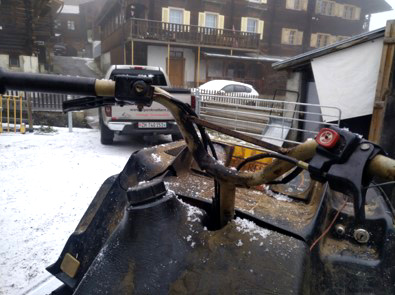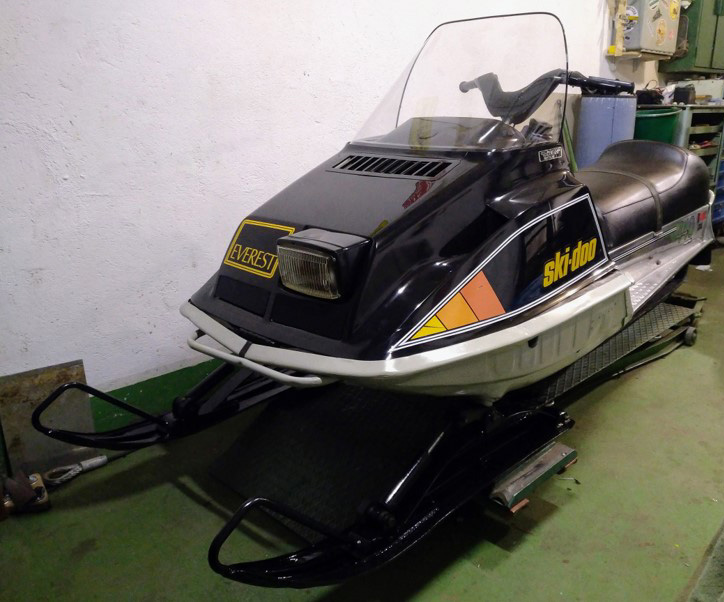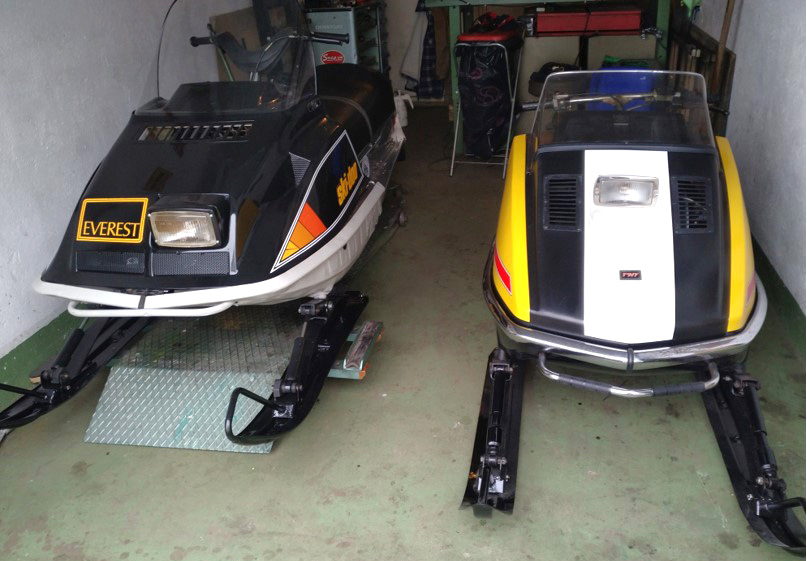 Hi David.
Here are the pictures of the 1979 Everest we got from the junkyard.
( I told you about it once.)
I have repaired the sled so far with many parts. Now it runs again.
We only have one of these. It was once imported to
Germany in the 80's by a shipping company.
On the keychain was still the address of the previous owner.
I wrote to him and he told me that he had bought it from a
forwarding company and had used it for many years for his private ski slope.
This nice man is now also already about 80 years old! Reto
THANKS RETO FOR THE GREAT PICTURES !